Friday, February 19, 2010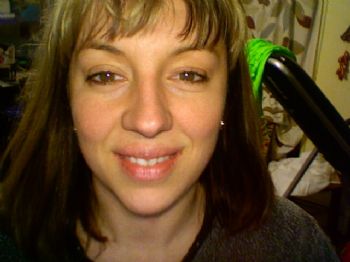 I dyed my hair platinum in my twenties because I never thought I'd have the guts to do it later in life. And I wanted to know what it was like to be blonde.

I've outdone my expectations of myself time and time again in bigger and wiser ways than hair color.

Lately, I've noticed a few old habits of thinking myself small, inept and contemptible.
I don't even own it, I imagine other people think I'm those things. I have good co-workers and they remind me that the people that I refer to have problems of their own. I was shopping yesterday and I just let the old sinking feeling pass. It was good, and I feel myself getting tougher about workplace bullies.

Today, I went to the hair dresser and picked a style that is new and alive and feels like someone I want to be. It's a graduated color change, light on top, and dark underneath. Complex, fun, and sophisticated. This is my 3rd mid life crisis and it's a good one.