| | |
| --- | --- |
| | IAMAGEMLOVER's Recent Blog Entries |


Sunday, December 14, 2014
Do you have your Christmas shopping done? There are only 10 days left to shop. I shopped on line. I buy my own Christmas presents. Out of the clothes that I bought before, The only ones that fit were the bathrobes and pajamas and I did buy my brother flannel pajama bottoms. I bought 3 flannel shirts, petite medium and they were tight across the shoulders. I guess I wear only petite in pants. This is what I purchased just recently and it is here already. I haven't tried anything on because I am going to wrap them and put them under the tree at my Mom's and open them Christmas day.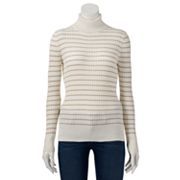 This turtleneck will go with these pants.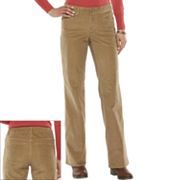 I have wanted a pair of brown corduroy pants for the longest time. I ordered them with my last order, but they were out of stock.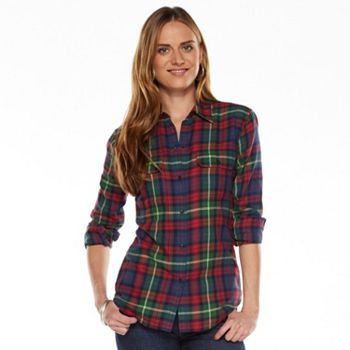 These two shirts layered can also go with the pants, plus I have black pants. I suppose they can also go with jeans.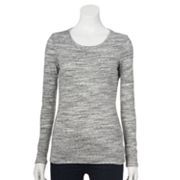 I bought this to go with my black pants, you can dress it up or wear it for every day. I love it.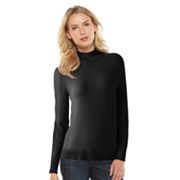 src="http://photos-ak.sparkpeople.com/nw/6/7/l673792964.jpg">
The tank toops i bought to wear layered. I needed winter tops. I just love flannel shirts and turtlenecks, can you tell? I wanted a big corduroy shirts, but I am not paying $65.00 for no dang shirt.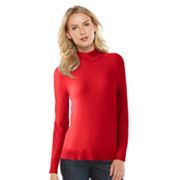 I have a pair of red pants this can go with.

I've seen print pants. I may go into the store and try on some, see how they look. Try something new, shake it up. I think I did pretty darn good. All of this for under $90.00 plus I received $10.00 in Kohl's cash for a later purchase. I gave that to my homemaker who wanted to buy her girls some flannel shirt for Christmas. This could get addicting.






Saturday, December 13, 2014
Where am I? That is the million dollar question. As of yesterday my weight is 130.3, which is technically out of maintenance. My center weight is 127 pounds. According to the team challenge you are suppose to maintain you weight with = or -3% which means I shouldn't weigh anymore more than 130.1 pounds.

. I have always said I will maintain my weight within = or - 5 pounds which still keeps me in maintenance. That is not the important issue though, what is important is my weight got up to 133.8 which is more than 5 pounds but I have lost and it is still coming down slowly, very slowly, like only ounces a week.

I have always said it, I will always say it, and I truly believe it, it is harder to maintain your weight than it was to lose it. I would rather go from 248 pounds down to 125.8 than maintain my weight. Don't get me wrong. I don't want to put any weight back on, that is why as soon as I see myself going up, the brakes go on. It is just another whole mindset. You don't really do anything that different. I still track my food everyday. On Friday or Saturday, I plan my menu for the whole week. This is how I develop my grocery list for the week. Saves you time and money at the grocery store too. Lately I have been eating at the low end of my calories range because I want to lose weight. But when I was maintaining I ate around 1330-1450 calories. I try very hard to keep my carbs at less than 58% of my caloric intake. Lately this has been more difficult because I have been eating more fruit and vegetables. I see that as both good and bad. Carbs are not your friends.

So, where do you think I am? I in good conscience can say that I have maintained my weight. I did go above 5 pounds, but did something about it right away. I have never denied that I have struggled with maintaining, I think it will never be easy. Nothing in life worth having is easy Bonnie, you have to work for it, sweat for it, want it, my Dad use to say that. Or he would say, "You weren't born with a silver spoon in your mouth, I'm sorry." Though I don't know what that would have to do with it, even if I had money for trainers I still would have to do the training, though body sculptors would be nice.




There is another thing I have to give kudos to sparkpeople for. Once you lose your weight they don't leave you hanging. There are maintenance articles and teams. I belong to At Goal & Maintaining + Transition to Maintenance. If you are near goal and want a heads up check out this fantastic team. The members will be happy to share any and all information with you. They are friendly, supportive, encouraging, motivating, and it is just a great team. So many times I read introductions Hi I am coming back to SP I lost weight before with sparks but gained it all back plus some. I am back to lose it again. You don't have to leave sparks and you don't have to put the weight back on.







Have a great day.





Thursday, December 11, 2014
Three years ago today I remember sitting down at my computer and feeling defeated. That is the word I have been looking for. I had started losing weight in February after going shopping with my then 85 year old Mom and having her outlast me. How embarrassing. I wanted to go home and she was still shopping. I was trying on clothes for our upcoming trip to PA for her birthday that I was gifting her with. It was important to me, she is very important to me. I was discouraged nothing was fitting, everything looked terrible on me. The bras weren't even fitting.

. Ordinarily, that would have sent me spiraling into a deep depression and a why always me attitude. Instead, and I attribute this to my BFF Gary who encouraged me instead of making fun of me like some people, to walk and lose some weight. He would say this trip is a lot of walking Bonnie and I don't want to listen to "my knees hurt, "my back hurts, I have to sit down, "I'm tired, because I have 50+ other people to take care of and though I care you are just another passenger to me. I have been on 1 overnight with Gary as tour director before and I know he was telling the truth. When my DM got off that bus in Manchester she thanked Gary for a marvelous time and said now I am going on vacation. Up early and gone all day. Back to freshen for dinner and back late. He showed you the town. Excellent, best, tour director, that is why everyone wants to go with him. I am not kidding, his buses are always filled. I lost 42 pounds for the trip and 60 by Christmas. I was losing steam though, losing interest, Christmas is always a hard time of year for me. Most of you know why. Anyway, I was searching on the computer for a website that I had used to lose weight before, and that is how I found sparkpeople. Now you can think I am nuts, my family and I think Gary think I am, but my Dad who is deceased found sparkpeople for me and relighted a spark in me. I joined and the rest as they say is history.

I am disable so I was able to immerse myself into spark. I joined teams, I posted, I tracked my food, but I wasn't exercising yet. By nature, and I admit it, I am the laziest unmotivated person on this planet. I had already stopped drinking soda.

Within a few months I was leading 2 teams. Then I was invited to co lead the DWD team. That meant a lot to me. I was invited, someone actually wanted me, thought I was worth something. I still have the letter from the leader asking me. You see, I have no self worth, I was never taught to value myself. I love my family totally but if you look up the word dysfunctional in the dictionary, a picture of my family should be there. But like they say you have to love them or kill them.

Today I am sitting at my computer thinking about 3 years ago. It changed my life, maybe even saved it, who knows for sure. I know it has made it happier, less painful physically. I am almost in the same position I was three years ago. No, I am not fat, but my spark has dimmed. It is not out, or I woldn't be writing this. It is not our because of all my spark friends who respond to my blogs when I yell HELP. I don't know why, but you guys have faith in me when my own family doesn't. I knew you would screw up eventually. Though I talk to my Mom often, I can't remember the last time I have seen her. I was sick for Thanksgiving and that is the truth. Things happened with my Aunt's death and she has hurt me to the core. It will take awhile to get over it. Of course she sees that she has done nothing. That is the straw that broke the camel's back and I am hurt deeply.

I didn't write this blog to complain about my dysfunctional crazy family. I want to let my friends know just what you mean to me. Yes, I have my BFF Gary, and I NEVER would have made it or be as happy as I am now without him, I thank God everyday or should for him, but I never would have done it without my spark friends in my corner either. All of you know what I was, am going through, why because you have/are going through it. Your encouragement, support and kicks in the butt have meant the world to me. When I had no faith in myself, you had faith in me. I had to go on because I didn't want to let you guys down. I didn't hear one remark about going from 2000 fitness minutes to under 250 from any spark person. What did I hear. Encouragement,



what did I hear from Mom, well I knew you would resort back to the old Bonnie. So one million, five hundred sixtytwo thousand, eight hundred fifty six

's just as many

and I love you guys. Spark is a family






Thursday, November 27, 2014
I hope everyone enjoyed their Thanksgiving dinner. I was looking forward to turkey and all the trimmings, but I haven't felt that great for a couple days now., running a low grade fever. I watched the parade this morning and called my Mom to say that I was coming, after the parade and I took a shower I always thought showers were suppose to make you feel better, I didn't take one yesterday as I was dizzy when standing up. Living alone, if I fell no one lives under me so, help I've fallen and no one hears me.

I also don't like the way it feels when you are running a fever. After my shower I felt worse, tires, felt like I did a days work and all I wanted to do was go to bed. I called my Mom back and told her I wasn't coming. My brother answer, he said whatever and hung up on me. I guess I am on the sh*t list. I haven't heard from my Mom again.

My sister and I don't see eye to eye and that is where we have dinner. So I tend to weasel out in past years. That is not the case this year. I mean really, who would rather eat cottage cheese, a hard boiled egg and yogurt for lunch that a nice turkey dinner. Not to mention all the pies my Mom has baked. My Mom makes great pie crust, she has my Aunt Hazel's pie crust recipe for years. She makes it from scratch. No Pillsbury for us, no way. I had Prgresso chicken soup for dinner.

I must admit I am down in the dumps missing my son Paul. He was up for parole and didn't get it. He would have been home for Thanksgiving if he got it.

We had our first snow storm yesterday. Didn't amount to much, a couple inches. It started Wednesday morning. That's why I was going to leave on Tuesday evening for my Mom's and spend a few days.

Then I started running a slight fever and I didn't want to go with my Mom and get her sick. So I told her I would wait and see Thursday morning how the roads were and how I was feeling. The weathmen always blow things out of proportion, which they did. I am still running a slight fever but my Mom said she has had a flu shot and a pneumonia shot so she wouldn't get sick. That's not true but I wasn't going to argue with her.

Now it is officially the holiday season. Santa has arrived, I saw him at the end of the parade. They actually had a nice Santa this year. Now I can't complain about seeing all the Christmas commercials and all the stuff in the stores. In fact Frosty and Rudolph will be on TV either this Friday or next.

it's Christmas time in the city. Get out the wallets and the charge cards. Happy Holidays Remember your lifestyle, all things in moderation.





Wednesday, November 19, 2014
Gary went home from the hospital this afternoon. That is good news. He has his Mom and her partner staying with him, tending to his every whim and desire. I am sure she is feeding him a bunch of junk, whatever sonny by wants. I hate when his mother is around, she is a PITA, a typical overprotective, doting, clinging, nosy, all up in your a$$ mother. If Gary sneezes she is there to wipe his nose. I am surprised she doesn't follow him to the bathroom to wipe his you know what. He didn't even want her to come up from FL Why do you think Ron and Gary are in CT and Mom is in FL? Because they can't stand her. Gary built an apartment for his father to live in attached to the house, you didn't see him do that for dear ole Mom. The shipped her off to FL.

When I met her, the first question she asked me was Are you Jewish?

I got the tickers for the basketball game in the mail today. On Jan. 4, 2015 I am taking my Mom to Madison Square Garden to see the UConn Women basketball team play against ST Johns. My Mom is a huge UConn fan and this is her Christmas present. The tour company that Gary works for has 2 buses going and we are going on his bus. Of course it is a surprise to my Mom. She knows we are going somewhere, but doesn't know where. I know she will be please. Gary is having a flyer made for me and I will put it in a Christmas card for her. I mean if I don't take her somewhere, what do you get her. She has everything. She has so much jewelry she doesn't wear half of it. She has clothers, knick knacks all that type of stuff. Last year she got a new television for the living room and one for her bedroom. This will be a good trip, no walking, and she loves the girls and I love the coach. It is a win win situation. I love my Mom and I love to make her happy. It may be selfish but I like it when we are one on one with each other. Her attention is on me and mine on her. We have fun on the bus talking or even just sitting next to each other. I will and do cherish those memories. Her falling asleep and her head resting on my shoulder.

I hope you enjoyed your day today.




1 2 3 4 5 6 7 Last Page

Get An Email Alert Each Time IAMAGEMLOVER Posts