Thursday, April 03, 2014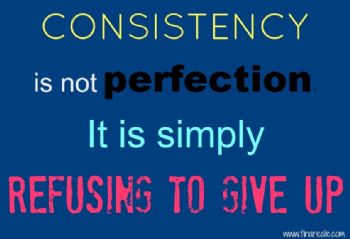 Maybe I should leave it at that.

Maybe I should post the blog, get up from my desk and go on with my day.

It says it all doesn't it?

I've lost a lot of Spark friends in the past 4 years. Yup, you read that correctly, I said "Lost." Things didn't work for them the way they pictured it working and they gave up. Mostly because they believed there was some fatal flaw inside of them. They didn't resemble the cover of GQ, Mens Health, Vogue or Vanity Fair.

Just an aside: Did you know being underweight can be as dangerous as being over weight?

I have had the feeling. But I wont give up. That's why the two Spark awards I covet the most are Perfect Attendance and Consistency. It shows that I am willing to commit for the long haul, even when I dont always reach my goals.

Just an aside: I fell short of 1500 fitness minutes AGAIN this month mostly because of the nasty stomach flu that hit me two weeks ago. Gross alert: I asked Joan if throwing up counted as cardio?

But I'm here and while I write well, am very comfy in front of a microphone, have an award winning smile and generally an amazing person to be with I dont ALWAYS track my food, especially when I know I've blown it. I don't ALWAYS weigh in, especially when I know it's gonna be a gain. The thing is, I'll come back tomorrow and begin anew. I refuse to give up.

Ridicule me if you will. I did not come here to be perfect. Well, I did, but I've learned a lot in 4 years.

I'm not a poster child, I dont want to be. I'm a person, like you who needs love, support and encouragement. It's why I show up every day

So, to those of you haven't turned into Tom Brady and Brooklyn Decker in four weeks - Hang in there, do not leave, and most important, show up every day.