| | |
| --- | --- |
| | JOHNTJ1's Recent Blog Entries |


Thursday, November 27, 2014
I'd like to tell you that I am grateful and thankful each and every day of my life for all the blessings I've received over the past 61.5 years but if I did I'd be telling you a bald faced lie.

Maybe I should amend that statement and say that I'm not consciously grateful and thankful. It sorta hums in the back ground. I dont participate in those thankfulness challenges. I've always felt that if I have to think about 30 things I am thankful for I'd be making a third of them up just to fill the space.

My wife of 40+ years my 6 kids, my 2 grand kids and even the d**n dogs add dimension and great joy to my life and I don't believe I could love them much more.

I'm alive, relatively healthy and have food in my belly.

Thanks to the wonders of the internet I have millions of friends all over this world of ours that are unique special and loving, each in their own way and I cherish them.

I could go on and on.

I guess it takes a special day here in the USA for me to pause and be conscious of everything I have. So I believe I will.

I'll leave you with a quote or rather a prayer that Lionel Barrymore's said in the movie You Can't Take it With You:

"Well, Sir, we've been getting along pretty good for quite a while now, and we're certainly much obliged. Remember, all we ask is to just go along and be happy in our own sort of way. Of course we want to keep our health but as far as anything else is concerned, we'll leave it to You."

Enjoy your day





Monday, November 24, 2014
"You are free to believe what you choose, and what you do attests to what you believe."

Just between me, you and the gate post I hate reading that line. It pops up in my morning reading 3 or 4 times a year. Maybe Jesus said it better:

"By their fruits you shall know them."

Honestly when I read that I want to cringe.

I had a good breakfast this morning: Egg white omelet with lo fat cheese and a waffle. Drank 2 bottles of water. Had just finished a half hour work out. I was so d**n proud of myself that I reached across the table and scarfed down a donut.

Five minutes later I felt miserable and I don't mean guilty. I mean physically miserable. My tummy was bouncing, my head hurt. Oye. ......... sugar rush at 6:30 AM

I'm 100% accountable. Those donuts didn't break in last night while we slept. It's on me.

Look, I am all for goals and collages and vision boards and stuff like that. I embrace patience. But I can lull myself into a false sense of reality when that nasty little voice says

"Well that's a ways off. Be patient."

Maybe for me and many others those goals have to be broken down into daily increments and on my virtual calender I paste a beaming smiley face when I make it through a day. H**l, some days it may even be hourly.

Patience is a virtue and necessary for long term survival but so is looking at the right here and right now and seeing what has to change so you can be around long enough to survive.

Now if you'll excuse me I'm going to stand on the front porch and let the wind try to coax me out of my sugar coma.





Thursday, November 20, 2014
Do you know the reason they put blinders on race horses? It's so they don't become distracted or discouraged by the performance of the other horses on the track. They can only see their finish line and run towards it.

Yes, I know, we're not animals but the process bears some examination.

When you are at the gym do you ever find yourself looking at someone who seems to breeze effortlessly through their workout while you are wondering which part of your body may break away and fall off next?

It's tough some days, not to compare ourselves, isnt it?

We live in a culture that encourages us to behave like we are in a pack or herd so it's quite natural to look around us and notice a difference.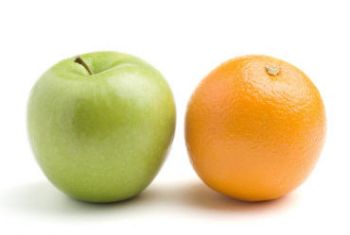 I don't know about you but there are times that the small voice in the back of my head will start to question the sanity of what I'm doing and I have to remind myself of the tortoise and the hair.

If you are of a certain generation you know this story well. It's one of Aesop's Fables. The slow moving tortoise was challenged by a lightening quick hare to a race. The hare shot out of the starting gate, laughing, gesturing and kicking up a bunch of dust.

The tortoise? Well, the tortoise did what he always did. He moved at a slow and predictable pace. He didn't pay much attention to what was going on around him, he just kept looking at the path ahead. Pretty soon he couldn't even see the hare but that didn't really matter to him. He'd plotted a course or maybe as we say at this time of year 'He made a list and he checked it twice."

Our friend the hare is so confident he stops to nap half way through the journey. when he wakes up he see's the tortoise crossing the finish line ahead of him.

Doing the same thing every day, over and over, without seeing much progress at times, requires faith and patience in yourself and this Spark People process.

When a horse wears blinders during a race it only sees the finish line - Its goal. It doesn't know or even care if it won the race or not. It is only focused on its progress towards its goal.

Not comparing ourselves is a difficult assignment some days but a necessary one. It's why we have each other, Spark People and our own faith and patience.






Tuesday, November 18, 2014
I didn't lose any weight last week but I didn't gain any weight either.

A few years ago this would have devastated me, but it dawned on me that I was looking at it through a "glass half empty" mind set. I did SOMETHING right this past week because if I hadn't been careful what went in my mouth or managed to do something that resembled exercising I would have gained weight.

Patience is the most arduous virtue. I should know. It took me 61 years to even be in the same room with it!

Lemme share 2 stories about John learning patience.

A few years ago I dropped a ton of weight, ran a few 5k's, exercised regularly and got within 12 pounds of my goal weight. Then my internal mechanism put on the brakes. Everything stopped. I stayed the same, lost a pound, gained a pound. The needle on the scale didn't vacillate much. So I did what I always do. I rationalized that I wasn't trying hard enough. I ate less, worked out more, pushed myself harder and................. sustained an injury that sidelined me for a good year.

Guess what happened? Yeah, all the weight came back plus about 5 pounds I hadn't been introduced to in the past. Frustrating? Uh huh. So I compensated and tried to get it all back in a month or so. It didnt work out very well

What I learned was that when my body came close to reaching it's goal it began to slow down so it could adjust to all these changes I'd put it through. If I'd been a bit patient, my body would have eventually told my mind that it had caught up and we could go at it once again.

Lesson learned.

Story 2:

I suggest to all my coaching clients, whether it be life coaching, career coaching or small business coaching that they begin the practice of meditation to help quiet their innards (A technical term, lol) and help them gain some focus. Inevitably I am met with the same reason for not meditating:

"Oh, John, I've tried that and it's not for me, dude. I cant concentrate long enough to get any value from it."

"How many times have you attempted to do it?"

"Oh, maybe 3 or 4."

They are correct. You don't begin to reap the full benefit of meditation for at least a month. during that time your mind wanders, it gets distracted, you get frustrated and eventually decide this works for everyone else but not for you. I've been meditating for over 20 years and I can tell you that sometimes there are two days per week where I am , uhm........ "Out to Lunch." (Another technical term,lol)What I've learned to say is "This too shall pass."

I didnt gain this week and I didnt lose this week and next Tuesday presents another opportunity to asses my progress. If everything stays the same I'll remind myself that

This too shall pass





Monday, November 17, 2014
It's a scary realization.

It's the moment you discover that most of what goes on in your life is about 100 millimeters beyond your control. The things you spend your life working so hard, to lasso, hog tie and stow away have been and always will be elusive.




No, I'm not advocating we give up or anything like that...........

Our knowledge, especially our knowledge of ourselves is what helps us react to the situations we find ourselves involved in.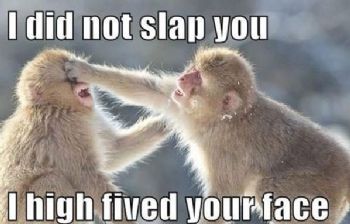 I can relate!!! I'd weight a svelte 160 pounds, have a full head of hair and exercise daily if all you people who keep getting in my way, just did and lived the way I wanted you to live!!!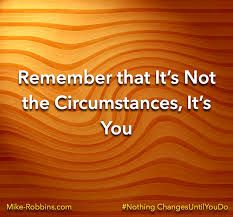 What I can control and struggle mightily to control is my reaction to the things around me that usually propel me towards negative or self destructive behavior. My reaction is 100?% on me.

I know what you may be thinking. Yes, we are all creatures of our upbringing and environment and our reactions were conditioned long ago.......... None are or were worse than mine.

Change them!

If the people you hang with, run with, associate with.......... whatever....... don't life you up then find people who do. I have started over a hundred times and will keep starting over until I get it right.

Do I get discouraged? All the time
Do I want to give up? Daily.

I dont

Do you?



1 2 3 4 5 6 7 8 9 10 11 12 13 14 15 16 17 18 19 20 21 22 23 24 25 26 27 28 29 30 31 32 33 34 35 36 37 38 39 40 41 42 43 44 45 46 47 48 49 50 51 52 53 54 55 56 57 58 59 60 61 62 63 64 65 66 67 68 69 70 71 72 73 74 75 76 77 78 79 80 81 82 83 84 85 86 87 88 89 90 91 92 93 94 95 96 97 98 99 100 101 102 103 104 105 106 107 108 109 110 111 112 113 114 115 116 117 118 119 120 121 122 123 124 125 126 127 128 129 130 131 132 133 134 135 136 137 138 139 140 141 142 143 144 145 146 147 148 149 150 151 152 153 154 155 156 157 158 159 160 161 162 163 164 165 166 167 168 169 170 171 172 173 174 175 176 177 178 179 180 181 182 183 184 185 186 187 188 189 190 Last Page

Get An Email Alert Each Time JOHNTJ1 Posts