| | |
| --- | --- |
| | JULIA_211's Recent Blog Entries |


Monday, October 20, 2014
So I have been getting into the Halloween spirit by decorating the outside of my home.

These are just two of my decorations.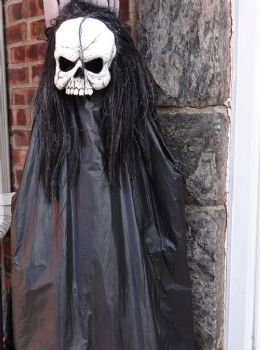 I tied it around the porch umbrella, lol!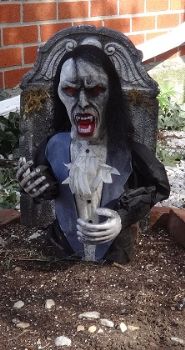 I know that Halloween is mainly for the kids, but I've always loved this fun holiday. My husband calls me the queen of horror, not only because I enjoy horror movies, but when I decorate, I like it to look spooky, while my surrounding neighbors have the "cutesie" Halloween decorations.






Here's a couple of ghouls I encountered during my walk today. Halloween in the city....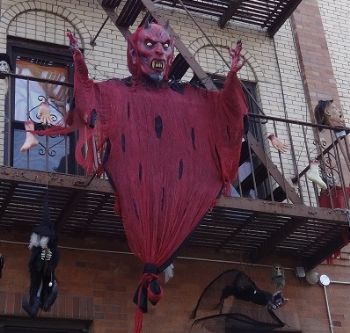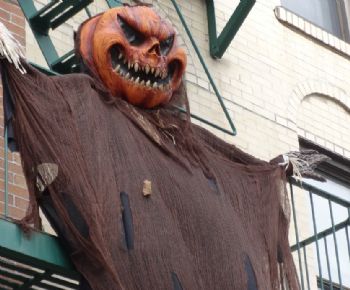 When my son was a little boy, husband and I would wear costumes, but now we celebrate by watching scary movies, and I admit, eating some sort of Halloween treat.



I'm so glad Halloween falls on a Friday!

Sparkfriends, I encourage you to have some fun, make some memories and enjoy your family time!






What are you doing for Halloween?







Monday, October 06, 2014
I have been counting calories for over half my lifetime, keeping track of what I eat in a notebook, or a computer, so I have a pretty good idea of what a good day of eating looks like.

I do great counting calories when I'm super motivated, but when I'm struggling and I see that my calories for the day are dwindling down, I've noticed that my cravings get stronger, and sometimes instead of just having an extra snack even if it means I go over my range, I end up bingeing. This has become such a vicious cycle for me, lately.

I thought I'd try a week of no calorie counting "but with guidelines!"

I will continue to measure my food, because I don't trust my portion guesses.
I will continue to make healthier choices.
I will continue to eat vegetables and/or fruit daily.
And I will keep track of everything I eat in my notebook.

I'll check my progress by weighing myself at the end of the week.

In the past when I've tried not counting calories, it didn't work for too long because I ate too much or too many snacks. It was like a cheat day, everyday!

No control whatsoever!

Hopefully with these guidelines in place, it will be much more successful.

I was just wondering if anyone has lost weight without counting calories?






Tuesday, September 23, 2014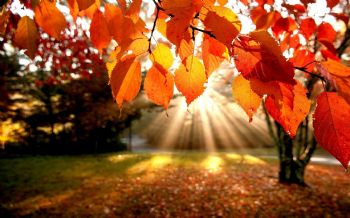 "Change is in the air. This change reminds us that we are made and beautifully sculpted by the same power that orchestrates the change of season. Let this be the season you embrace and align yourself with this change."
— Steve Maraboli



Autumn has arrived, my favorite time of year! It is sometimes bittersweet. There are days when it reminds me of "back to school" time when I was a child, how I hated those days, lol! And days when it reminds me of my mom, when we would bake cinnamon rolls, or some special recipe that we would find in women's magazines or my Betty Crocker Recipe File box.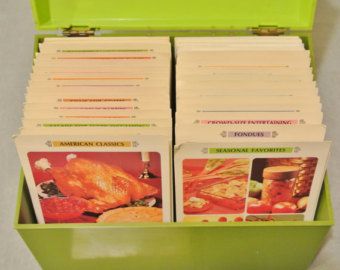 Mine was red!



Image from: https://www.etsy.com/market/betty_crocker_
recipe


Now that I'm older and see things with a more grateful heart, I enjoy the beauty of it, the colorful trees, the chilly-jacket weather, even the crunching sound of the dry leaves on the ground. What more can I say? It is just a lovely season.

I wanted to update my goal, instead of monthly, do seasonal goals.

Since the last time I updated, celebrating 100 days of "no sweets" I decided to go for round 2 of 100 days, and so far, I've been going strong for the last 21 consecutive days!

Although, it might not be in the form of a streak for long, since Thanksgiving will be here before you know it.

Can you believe, today is exactly, 100 days 'til the new year?



This is a great opportunity to challenge ourselves with some new goals.

Wishing my dear friends, a happy autumn season, and a very healthy 100 days of 2014!





Thursday, September 11, 2014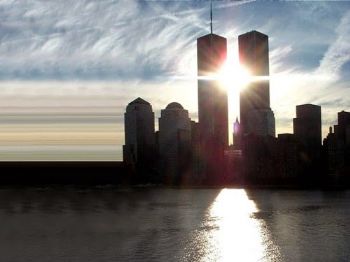 "Remember the hours after September 11th when we came
together as one to answer the attack against our homeland. We drew
strength when our firefighters ran upstairs and risked their lives so
that others might live; when rescuers rushed into smoke and fire at the Pentagon; when the men and women of Flight 93 sacrificed themselves to save our nation's Capitol; when flags were hanging from front porches all across America, and strangers became friends. It was the worst day we have ever seen, but it brought out the best in all of us."
- Sen. John Kerry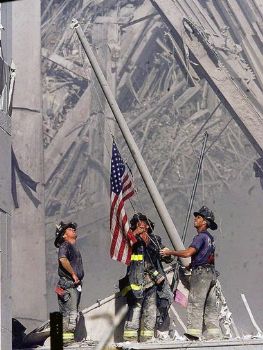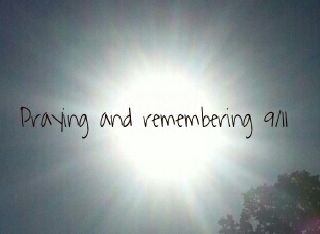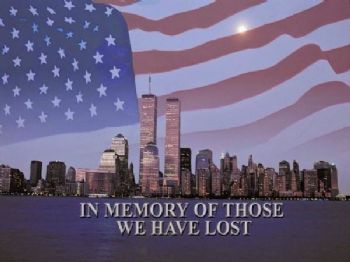 "Remembrance begins with deep, personal identification. It begins with remembering the affliction of our brothers and sisters, and marking their pain as our own. Remembrance is a sacred moment when we raise up and hold to the light of the eternal moment, the good who have passed."
(Beliefnet.com)





Tuesday, September 02, 2014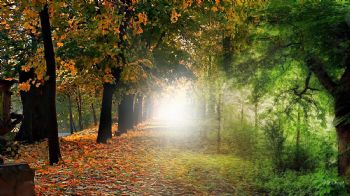 "By all these lovely tokens
September days are here,
With summer's best of weather
And autumn's best of cheer."
- Helen Hunt Jackson, September, 1830-1885



I purposely waited for today to post my August review, because I wanted to be able to announce....

100 DAYS OF NO SWEETS!



The last 31 days of those 100 were consecutive!



August was my most successful month so far. I've had more on track days than off. I haven't had a binge-fest in over 2 weeks-that's a big milestone for me! I'm sure that the 31 day-streak of no sweets, has a lot to do with it.

My husband and I haven't had any diet soda the whole month, I'm really proud of him!

I do need to work on...
Water intake. I'm still struggling to get enough water everyday.

September Goals:
Keep tracking my food-no matter what.
No sweets - of course.
Daily exercise.

Wishing you,

success with your September goals!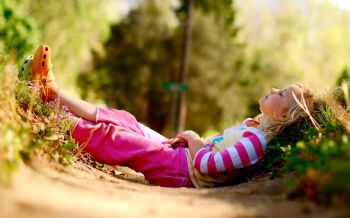 Let's enjoy what's left of the summer days!




1 2 3 4 5 6 7 8 9 10 11 12 13 14 15 16 17 18 19 20 21 22 23 24 25 26 27 Last Page

Get An Email Alert Each Time JULIA_211 Posts