| | |
| --- | --- |
| | KNH771's Recent Blog Entries |


Tuesday, September 02, 2014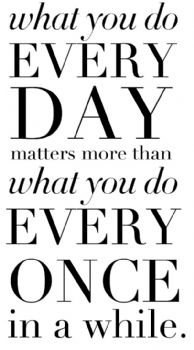 Yesterday I wrote about how I've been consistently inconsistent. In exercise, food journaling, actual journaling... and for that inconsistency I've been rewarded with a fall wardrobe that doesn't fit anymore.

For the past two months I've been working on improving things, but I realized in the last week that I haven't been working as hard as I led myself to believe. I had been going to the gym more and eating more vegetables, but more than NOTHING, isn't necessarily going to give you the results that you want. Especially if it's random.

So for September, instead of several goals, I just have one.

CONSISTENCY

1. Log in every day.
2. Write down what I eat.
3. Exercise.

No excuses.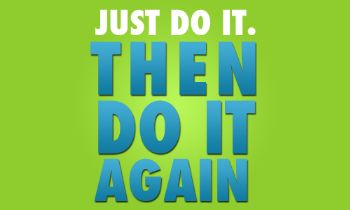 Any advice for sticking with it?




Monday, September 01, 2014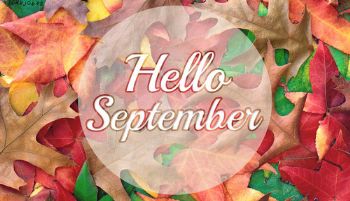 Wow! August seemed to race by.



As did the summer!

Last week I had a bit of an epiphany. I go to a weekly women's "faith formation" group. Occasionally we have homework assignments. I'm usually pretty good about completing them, but a few weeks ago, we got one that I completely spaced. I only remembered it when my friend was sharing her work.

Our leader had asked us to pray about the ways that we lie to ourselves. To really open ourselves to seeing what we say to ourselves that is false, and think about how this is harmful to us, and to others that we know.

As my friend discussed her list, it was kind of like being hit over the head. I suddenly was aware of a lot of different ways that I hurt myself by refusing to make an honest assessment of some of the choices that I make.

One of the things that I've lied about lately is my health. I posted yesterday about my reckoning with my closet, but there are other areas I've lied too.

I've told myself that I'm working on adding exercise back into my life, but, as the guy at the gym's front desk reminded me, I'm an "infrequent visitor." I do make it to a class or the park occasionally, but to make a difference, I really need to be consistent. Once a week isn't going to bring about any changes.

I also lie about my food. I tell everyone who will listen that I'm working on improving my diet, but I continue grab candy from the jar at work every afternoon, or dig through a bag of Ruffles. I had stopped paying close attention to my macronutrients, and wasn't really staying hydrated. I also made it easy to ignore this by sporadically filling in my food journal. If you only fill it in two days a week, you can convince yourself that you're doing well. If you only put in breakfast and lunch, dinner can't be that bad!

In a way, not fitting into my fall clothes has been a gift. It was a gentle reminder to get back on the right path, and stop wandering around the meadow. I was looking at my Fitbit charts, and noticed that I'm starting this September 10-11 pounds heavier than last year. So I think I will make that my next mini-goal. Another 10 pounds.

I'll post more about how I plan to get there tomorrow.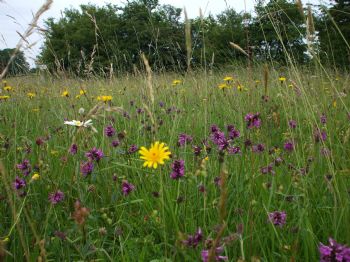 Sunday, August 31, 2014








You know, back in 2007 when I embarked on my current weight loss journey, one of my favorite things to do was shop my closet.

After decades of yo-yo dieting, I had a wide range of sizes to pick from, and as I lost weight "for the last time," I would stand proudly before my mirror each month, trying on every item, and proudly boxing up all of the clothes that were too big, for consignment or Goodwill.

Then, a couple of years ago, I started to struggle. As my clothes got tighter and tighter, I would pick up a new, more comfy shirt or blouse at the store. I would buy a new pair of jeans because you have to have at least one nice pair. I would buy a new suit, because I had to have one for that business meeting. My closet was filling up, and I was pretending not to notice.

Where I live Summer just gave up the ghost. No gradual transition to Autumn. Just one morning, sunny and 90 degrees, then the following day the sun was gone, and it was struggling to hit 60. The light tees and skirts needed to be put away, and it was time for fall attire to make its annual debut.

One problem.

The fall items just don't fit.




Piece by piece, item by item, I willed my pants, blouses, blazers, and sweaters to fit, and one by one, they laughed at me.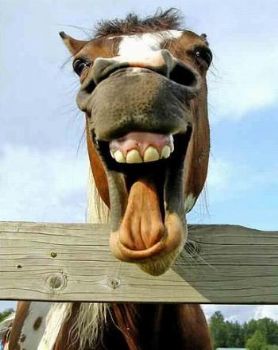 I decided to pull the clothes that don't fit out of the closet, both to save time in the morning, and to give myself a quick visual reminder of one of the reasons I need to stay focused on my health.

I didn't just wake up one morning with a rack of clothes that were too small. Even when my weight was on the increase, I still weighed myself regularly, though I didn't always measure. I thought that if I looked the other way, some magic would happen, and miraculously I would make the hallway my runway again.

The monthly bedroom mirror fashion show isn't as fun when your buttons are popping, so I just quit doing it.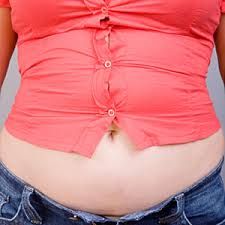 As I sat in my bedroom looking at the stack of boxes filled with clothes too small, and feeling sorry for myself, I was faced with a choice. I could either buy a bunch of new clothes I couldn't really afford... Or I could start using my gym membership. I could get some deep-fried, carby, comfort food, or I could start logging some salad in my food journal.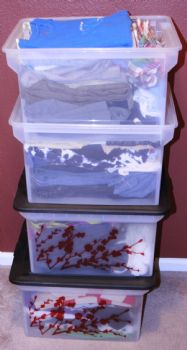 I'm working on the latter.

Hoping that I can start shopping my closet again soon. There's some really nice stuff in those boxes!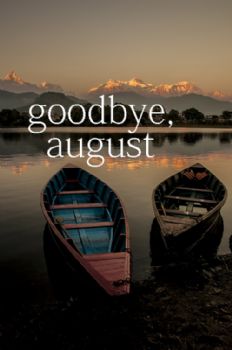 *Most photos from Google image search





Friday, August 01, 2014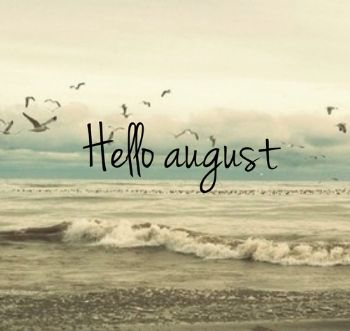 I always love the first day of the month. Something about that blank calendar page holds all kinds of possibilities.

Last month I posted about my weight gain, and my efforts to get back to "happy weight." Happy weight is a place that seems relatively comfortable for my body. Not too hard to maintain, and I feel good about myself and my appearance. The last few years have been really tough at work, and I let some weight creep back on. I had some health issues to deal with this spring as well.

On July 1, I weighed in at 206.2 lbs. My goal for the month was to get to 198 lbs. Today I weighed in at 199.2 - close enough.



For August I'm going to focus on two things:



Keeping my food journal, and;



Weight training.

I want to start working on body composition. My weight isn't the only reason that my clothes are tighter than I want them to be!

I haven't set another mini-weight goal yet. I'll still work on getting solidly to 198. That will get me to my 100 lb. weight loss again, and get me comfortably back in Onederland. Maybe for August, that will be the goal... just really getting solidly below 200 again without too many fluctuations. I think that is doable and fair.

Consistency is key.





Wednesday, July 02, 2014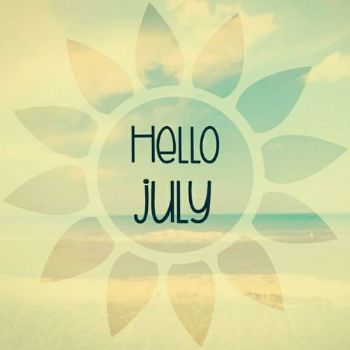 So yesterday I posted four goals for July, one of which was to get to bed at a decent hour so I would have an easier time exercising in the morning.

I planned ahead, had everything ready for dinner, had decided on post-work activities, basically everything I thought I needed to make sure my head hit the pillow at a decent hour... Then life got in the way.



My sister had a car accident last week. She's fine, but the car was totaled. She's been using a rental, and needed to return the rental and pick up her bright, shiny, new car. We had talked ahead of time, and she was going to take care of the rental return, and then when I got off work I was going to pick her up to get the new vehicle.

Right before I get off work, she texts... She slept all day and didn't get the rental returned... Could I do the rental car return, too? IN ANOTHER STATE?



So I did... close to two hours at the car dealership, then two hours round trip to the rental place in Colorado, then back to the office to finish off some things, and to bed later than I'd been hitting the sack before I set the early bedtime goal.



Thankfully, it's a long month...

As a closing aside, how about that Tim Howard?!!!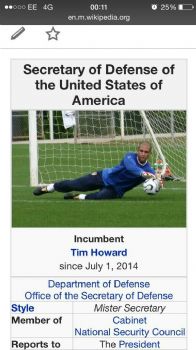 1 2 3 4 5 6 7 8 9 10 11 12 13 14 15 16 17 18 19 20 21 22 23 24 25 26 27 28 29 30 31 32 33 34 35 36 37 38 39 40 41 42 43 44 45 46 47 48 49 50 51 52 53 54 55 56 57 58 59 60 61 62 63 64 65 66 67 68 69 70 71 72 73 74 75 76 77 78 79 Last Page

Get An Email Alert Each Time KNH771 Posts