| | |
| --- | --- |
| | LINDZZ3's Recent Blog Entries |


Thursday, August 14, 2014
I try to post every Monday, but it slipped away from me this week.

** First, Job Hunting.
I currently work for the local school district. In the Spring, I decided to go in a different direction. I don't want to teach anymore, and I don't want to work with children. I need a job with a solid 40 hour work week with a solid paycheck. Most of all, I need a less stressful job. Working with children is very stressful, and not knowing how large or small my paycheck will be is equally stressful. The job hunting is going alright. I have last week and this week off, and I am using my time wisely. I had a few interviews last week, and two this week. I apply and send my resume to as many positions as I possibly can every day.
I don't want to return to school on Wednesday, but it looks like I might have to.

This experience has been getting me down. There are a lot of panic attacks and freak outs; I need to work on calming myself down. I will continue to try, I am going to try to stay positive and upbeat about it, and I am determined to find a new job before Thanksgiving break.

** Game Plan for this week (Aug 11 - Aug 17):
Last Monday after I updated my post, I decided to do the 28 Day Bootcamp Challenge again. We shall see how it goes once school starts and once I get a different job. So far, I am on week two and it is going well. I have been doubling up on the daily videos so that I don't have to worry about them during the busy weekend.
Monday: Day 1 video, 30 minute cardio, Master Chef, Hotel Hell
Tuesday: Day 2 video, 30 minute cardio
Wednesday: Day 3 video, 30 minute cardio
Thursday: Day 4 video, Day 5 video, 40 minute cardio, Pawnography (a new Pawn Star show on History Channel)
Friday: Day 6 video, Day 6 video, 40 minute cardio, deep cleaning

** Positive Thoughts from Last week (Aug 11 - Aug 17)
Monday: I CAN lose the weight
Tuesday: My legs are NOT fat
Wednesday: I am good enough for a new job
Thursday: I CAN get a new job
Friday: I will rock these interviews
Saturday: I AM beautiful
Sunday: Everything WILL work out!
As you can see, I am reminding myself positive thoughts about what is stressing me out the most; as well as what is bringing down my confidence the most.

**Progress on Portion Sizes
Our attempt for smaller portion sizes is going well. My husband has been great about me stopping when I say, "I'm full". When I say, "I'm full", it means I stop eating, we pack the left overs up and save them for lunch the next day. He has been very understanding about it.




Tuesday, August 05, 2014
The Game Plan this week:
Monday: Deep cleaning, Strength Training, Liverpool game, Hotel Hell
Tuesday: Strength training, Laundry day
Wednesday: Cardio, Master Chef on Demand
Thursday: Strength training
Friday: Cardio
Saturday: Walking
Sunday: Possibly a walk at the family reunion?

Positive Thoughts from last week (July 28 - August 3)
Monday: I have pretty eyes.
Tuesday: I am not lazy.
Wednesday: I am a good worker.
Thursday: I am beautiful.
Friday: I am caring.
Saturday: I love my friends and family.
Sunday: I am not fat.
Again, these were things that I needed to remind myself. Of course I love my friends and family, but sometimes I would get a negative thought questioning how much I do love them.

My Good Choices from last week (July 28 - August 3)
Monday: I went to bed on time.
Tuesday: I not give in to my sweet tooth craving.
Wednesday: I stopped eating when I was full.
Thursday: I chose fruit over sweets at the pot luck.
Friday: I did a lot of walking and went well over my 10,000 step goal.
Saturday: I picked a healthy choice at a restaurant.
Sunday: I did not have a panic attack when seeing family.

After the second week of recording positive thoughts and good choice, there has been improvement in my thinking. While I am not always, I am more positive with myself, and my self image has been more positive. My husband said he has seen a difference, even if I am not quite there yet.

I am actively searching for a new job again. I am hoping that a new career will help with my self esteem and body image. You don't truly know how mean kids can be until you spend all day with a lot of them. Bullying in schools needs to stop!

I do have a question that I need some advice on. The one thing that my husband and I struggle the most on is portion sizes. He is bigger than me, and therefore, needs more daily calories than I do. This should not be a problem, but he is also trying to lose weight and has a poor body image.
When we cook at home, he serves me meals that are way too big for me. For example, last night we ordered pizza, I had two pieces, and a bread stick, He kept making comments about me eating the whole half. Or, at his mom's birthday party on Saturday, I asked for half a scoop of two different kinds of ice cream (1 scoop total). He gave me two scoops of each (4 total).
If I eat until I am full, he feels bad about himself and thinks he is eating too much; or he wonders if I am not eating as much as I need to (as I tend to do when I am feeling low). If I eat as much as he gives me, I vomit from over eating.
We have talked about this several times. We know that he needs to remind himself that he needs more calories than I do; I need to sometimes remember that I cannot eat as much as he does. We both need to remember that it is okay for me to save half a meal if I am full.
Yet, we still struggle with this every day. How do we handle this?





Monday, July 28, 2014
Mine and my husband's plans for this week:
Monday: Masterchef and Hotel Hell
Tuesday: Tuesday: Cardio
Wednesday: Strength Training and video games
Thursday: Deep cleaning (for me while he is at work) and cardio
Friday: Strength training

My self-esteem builders from last week (7/21 - 7/27)
Monday: I am beautiful, gorgeous, sexy, cute, and pretty.
Tuesday: I am a loving, caring, and attentive wife, daughter, and sister.
Wednesday: I picked an amazing husband.
Thursday: I am not as fat as I think I am.
Friday: I am a very lean and organized person; I keep a clean home.
Saturday: My allergic reaction rash does not gross people out.
Sunday: I am a good person.
Most of these (except for Wednesday, because I already knew that) were things that I needed to remind myself.

My healthy choices from last week (July 21 - July 27)
Monday: I chose to drink unsweetened iced tea with dinner instead of soda.
Tuesday: I wanted the doughnut, but cjose the peach instead.
Wednesday: I played kickball with the kids at work.
Thursday: I spent 2 hours organizing our storage space when I wanted to watch TV.
Friday: Instead of getting annoyed with myself, I listened to music.
Saturday: I reached my 10,000 goal steps.
Sunday: I did some much needed relaxing.

I know this week's post is short, but we are working on making good choices and living an active lifestyle. This week was tough and we slipped over the weekend, but we are working on it.





Monday, July 21, 2014
As you can see, I am trying to update my blog every Monday. This is not for anyone else, but for my personal use to track my progress, goals, and steps.

This last week was rough, as far as fitness, nutrition, and progress goes.

For some reason, my stress levels have been way too high. I do not know why, but I need to figure out how to calm myself down.

We did not do well with working out and eating right. We are starting over today. We decided to place a dry erase board on our fridge with each day of the week planned for meals and fitness, and we are going to stick by it.

I did finally admit to my husband that my recent weight gain has made it difficult for me to leave our home without panicking or feeling uncomfortable. I feel better to get that out into the open, and I feel as though I can now work on feeling better in my own skin. Admitting is the first step, I guess. I consider that progress.

I also decided to make a goal to make at least one good, healthy choice at least once a day. I am going to record one healthy choice each week.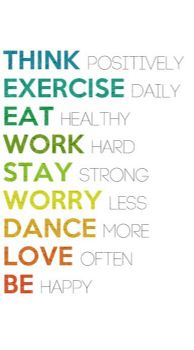 Goals and actions redefined:
GOALS:
1) Lose 60 pounds.
2) Fit into my size 12 jeans again.
3) Completely cut off soda.
4) Feel good about myself again.

ACTIONS:
1) Plan ahead. On our white board, write out the week for workout and fun, for at least the weekdays. We start today.
Example: This week is my "bad week" (aka the week on my inactive birth control) and taking is slow. It will look something like this:
Monday: Strength training, Master Chef and NCIS
Tuesday: Laundry day at my parents'
Wednesday: Strength training, video games
Thursday: Cardio, Hell's Kitchen
Friday: Cardio, hang out with a friend
2) Go for a long, intense walk on Saturday and Sunday.
3) Make at least one good, healthy choice each day and record it every week.
4) Every day, write one good thing about myself and record it every week.
5) USe the SparkPeople app to record and keep track of my nutrition, fitness, water intake, sleep, stress level, and other goals.

I hope this will help with progress.





Monday, July 14, 2014
This last week was full of good things and bad things.

Let us start with the good: Progress.
I have dropped one pant size! Yay! I still cannot fit into some of my pre-weight-gain clothes. But I am slowly getting there. Every small achievement is good. I am proud to lose a pant size and I am excited to lose more! Every small achievement is motivation to keep working hard to achieve my weight loss goal.

Another good thing that happened this week was my job interview. It was printing services for the school district. I will still get my benefits and discounts around town, but I would be able to quit my morning job, and would not have to work with children anymore. I may still keep my after school program. I am waiting for the call to know whether or not I got my job. So, I am keeping optimistic and I am crossing my fingers. As much as I have a passion for education, I am thinking my part is behind the scenes.

Now it is time for the bad: Deaths, funerals, and slacking.

I have slacked on tracking my nutrition and fitness this weekend. We also ate poorly and did not reach our 10,000 daily step goal. I bounced back today and plan to stick with it.

This weekend was very emotional and difficult.

On June 19, 2014 my great Uncle Mike died from a stroke. Friday, July 11th was his funeral. We had the service at the mortuary in Thornton, had the burial service at Fort Logan National Cemetery, followed by the wake at his house, hosted by his wife.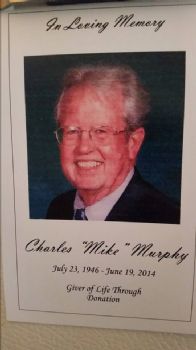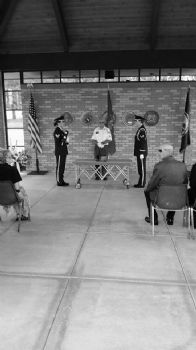 It was a long and emotional day for all of us. I am glad that he got a proper military funeral that he deserves as a Vietnam Vet in the Air Force. Rest in peace, Uncle Mike. You will forever be loved and miss.

On Tuesday, July 7th. We had to put the cat down after she was diagnosed with lung cancer two weeks ago. She was loved and she will be missed, but it was the right thing to do, as she was withering away.

On Thursday, July 10th I found out that my best friend's great grand-father, "Bampa", is dying of cancer and is placed in Hopsice. I know, "he is just my best friend's great grandfather". But he is more than that. My best friend and I have been best friends for 22 years. I am just apart of her family as she is apart of her's and vise versa.

I know the dates from last week are out of order, but it made sense to me. A lot went on that kept me from keeping to my plan. A new goal of mine is to not let life events distract me from my goals and plans, or keep me from my progress. That is always something I have struggled with, and will learn to get better at it.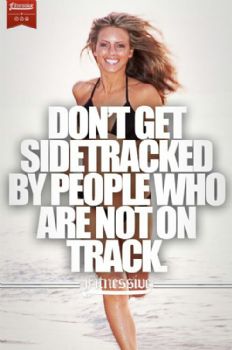 1 2 3 4 5 6 Last Page

Get An Email Alert Each Time LINDZZ3 Posts