Saturday, March 08, 2014
Starting off this blog with a question.

How are you doing?

Great I hope!



February was a weird month for me.. from work to working out. March however has started out on a better note with a 2 pound fat loss so far.. and with my new meal/workout plans I'm sure this month I'll get very close to getting in the 190's.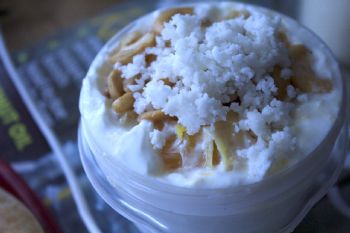 Yogurt, fruit, nuts with shaved coconut oil that solidifies when cold. (above)

Meals have changed slightly here and there. Not as much chicken consumption as I'm still working on my digestion challenges. Its getting better though. I noticed when I ate little to no meat in my meals I felt a lot better. I also know that slow cooked proteins like in a crock pot can be healthier and easier on the belly than say pan cooked on high heat.

Leaning out more and more and focused on overall fat loss with a lot of attention to reducing belly fat.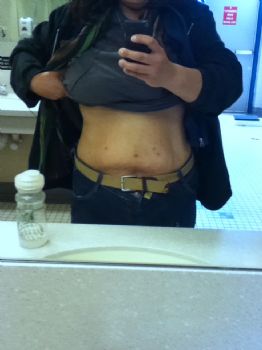 Attending, and excited, about this years Health & Fitness Expo. Keep in mind that when I went last year I was close to 300 lbs .. bloated and so unhealthy. Its in July which is roughly 5 months away. Returning after losing all this weight is going to feel amazing. Lots of stares last year.. maybe they thought fat people shouldn't attend such events. LOL

With my current 70 pound fat loss under my belt, I'm confident I'll be at the 100 pound fat loss mark come July... who knows.. might just drop 50 more lbs before the event which will put me around 170ish.. not bad. Not bad at all!! ;)