| | |
| --- | --- |
| | MCASKEY6's Recent Blog Entries |


Thursday, October 23, 2014
During lunch yesterday, my boss ran some errands. While out, she bought some Oreo cookies. She then walked around to everyone in the office and offered them a cookie.

When she came to me, I thanked her, but turned her down. She then proceeded to insist that I have one. I told her, ďYeah, but if I eat one, Iíll want five more. Then Iíll end up stopping at the store on my way home and buying more Oreos.Ē She then told me that she would keep me from having more than one and she kept pushing me to have one. But I turned her down again.

Still she kept bringing it up. When someone else would turn her down she would come over, with the Oreos, and tell me about it. She made a second and third Ďround with the cookies, offering them to everyone again. She then put the cookies in the break-room and went around and told everyone where they were.

Finally, inevitably I caved right around 3pm (my afternoon snack time). She then jumped all over me for caving and claimed that itíd been a test of m y willpower, she was testing me with the cookies. It was very annoying. What the hell is up with people thinking they have a right to ďTest meĒ; especially like that. She set up this trap, so she could scold me for having a cookie. (This is also the same person who keeps insisting that we need to buy Halloween candy and we should keep it on MY desk)

All her ďtestingĒ did was make me take five more cookies.

I appreciate it when people try to help me with my weight loss, when they offer tips, etc. But donít play games with me.





Tuesday, October 21, 2014
That time of year again, when suddenly everyone has a burning desire to buy candy by the pound and dump it on my desk.

Itís so obnoxious and even rude. Simply because I am the front desk person, does not mean Iím ok with having my work station turned into a candy shop.

Whatís even more annoying is the fact that these people refuse to put the candy bowl in their own office because as they say, ďIf itís on my desk Iíll eat it all.Ē Well guess what, hon, you ainít the only person with that problem.

If you bring the candy in, it stays in YOUR office.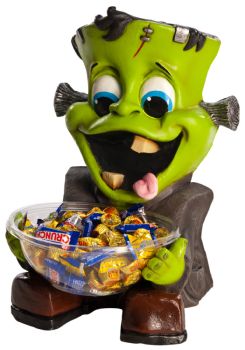 Monday, October 20, 2014
Stress is an amazing appetite suppressant, but not one I would recommend for long term usage.

I have been so stressed. Between the move and all the expense that went with that and my motherís death, Iíve been a wreck. Iím a bundle of nerves and itís coming out in my appetite.

Iíll be starving one minute and completely unable to eat the next. Iíll be feeling nauseated most of the day, then suddenly want to eat everything in sight.

Same thing happened today. I had a lovely lunch ready to go, but come lunchtime, I couldnít have swallowed it if I wanted to. I know that once I get home, snuggled in and calmed down, I will be digging through my cupboards for anything I might have overlooked.

Iíve been wanting a lot of breads and graham crackers, because they seem to settle my nervous stomach more than anything else. But I canít stop, I will nibble my way through half a sleeve of graham crackers at a time.

Raw veggies have always been a little rough on my stomach, so the fresh salad I have is still setting in the fridge.

I just donít know what to do about it. Should I just ride it out, knowing this is a rough patch, or should I try to take the bull by the horns and force a change?






Monday, October 20, 2014
Iím finally to the point where I feel like I can give this weight lose thing another, honest, try. Iím back up to 193lbs (granted itís not the 210+ that I started with in 2012, but itís also not the 180lbs I was last year).

It frustrates me to think about where I *could* have been, had I not faltered. But like the saying goes, Ďwish in one handÖ. See which fills up fasterí.

It also bums me out to think about the fact that if I lose 2lbs a week (which is recommended) I wonít be near my goal weight until April (at the earliest). But itís better to be near my goal weight in April then to be still setting on the couch in April thinking, ďI really need to get serious about losing weightĒ.

This morning I woke up at 5:40am. But then, inevitably, I had one of those mornings that turns small, quick tasks into big and time consuming ones.

However, I made it to the gym. I was half an hour late, which meant I only had 20 minutes on the elliptical before I had to run to work. But 20 minutes is better than saying, ďIím running late, perhaps I should wait and do it tomorrow.Ē






Monday, October 13, 2014
The universe has a rather cruel sense of irony. I had been thinking of my motherís health and how her health has impacted my life; the habits Iíd learned from her and how the great moments of my life were tangled up with heart attacks and surgeries. After posting a blog about it, I received a call from my brother telling me that my mother had passed away after her last surgery.

Her funeral was on the 4th, and it hasnít been the easiest of weeks.

Itís strange that so much feels absolutely normal, unchanged, and yet, I keep thinking, ďOh, I need to remember to call Mom and tell herÖĒ And thatís when it becomes strange and sad again.

I have this renewed drive to connect with family I havenít talked to in 15 years. I feel this need to collect and keep everything she and my Dad owned, even if it meant nothing to them or me. And I have been eating like nobodyís business.

I had a week off of work after the funeral, Iíve been tired and I just didnít want to do anything. I kept watching the same shows over and over again because I was too lazy to get up and change the DVD.

But now Iím back to life. I have told myself that I need to get back in the swing. I have a responsibility to myself to get back on track. If I want to honor my mother, then I need to be healthy and strong. I also keep reminding myself; that both physically and emotionally, ďtake what truly mattered and leave the rest.Ē

I donít need every doily she crocheted, but Iíll take a couple that were the oneís she was really proud of.

Also I need to remember that yes, I am sad and depressed; but I canít let that run my life. I told myself yesterday, ďI need to be more productiveĒ. I canít just waste my life setting around waiting for something amazing to happen. I need to go out and find something amazing.

So Iím going to spend this week focusing on making myself more productive, getting myself back on track, and getting healthy.



1 2 3 4 5 6 7 8 9 10 11 12 13 14 15 16 17 18 19 20 21 22 23 24 25 26 27 28 29 30 31 32 33 34 35 36 37 38 39 40 41 42 43 44 45 46 47 48 49 50 51 52 Last Page

Get An Email Alert Each Time MCASKEY6 Posts