| | |
| --- | --- |
| | MEADSBAY's Recent Blog Entries |


Tuesday, October 21, 2014
I have been overseeing the care of my dear husband for most of the 34 days he has been hospitalized from serious complications following a routine outpatient back surgery (3 different infections, including two in his brain).
I am ecstatic that he has been in an inpatient-acute rehab unit for a week now and making good progress, physically and mentally.
I am trying to step away at this point and give him ownership of his own rehabilitation (so far, so good).
He is truly on the mend.
He is eating again, walking (with a walker), and speaking fairly clearly in complete sentences.
Sadly, he still has significant cognitive impairments that he may not fully understand.
For example, he cannot quite dress himself, read or even write his own name!
He wants to come home and I want him home
BUT
once he is at home my understanding is that he will be eligible for three hours of therapy a week.
In acute rehab he is getting three hours every day!
His first weekly plan review meeting is Thursday.
I will have to make it clear to the team before that meeting that I want him to stay as long as he is making such steady progress.
My dear man will not be happy about that!
I will try not to take it personally.







Saturday, October 18, 2014
My dear man had a great day today-
his 31st day in hospital-
now in an acute rehab unit-
bright eyed and clear thinking (relatively speaking)-
tired but eager to work on his recovery.
His mood was very stable and his walk was fairly steady (with a walker).
His speech was soft but fairly clear.
I know I should not let his state of recovery rule my mood and life but
OH WOW!
This was an amazing day.
Plus, we met a new doctor (a hospitalist) who predicted that David would recover most of his cognitive and physical abilities in due time.
We just need to be patient.







Wednesday, October 15, 2014
I was warned that my dear man's recovery from the spinal bacterial infection, plus two other infections and encephalitis would be slow and long with peaks and valleys but after about a month now he seemed to be slowly improving, enough so that he could move to another hospital for 2-4 weeks of acute rehab.
David is still very flat emotionally but expressed happiness about the move.
He has not been sleeping well at all (like barely) and that is hindering his progress.
When they medicate him to get him to sleep, he is lethargic and sluggish and confused the next day.
And despite the meds, sometimes he still doesn't sleep much.
He tolerated about a half day of rehab on his first day yesterday (evals, really, they did not push him too hard) and then in mid-afternoon he just crashed....confused, exhausted, mumbling, would not/could not eat, tense and agitated.
Like he was two weeks ago!


The social worker called me and explained what seems to be happening and how they are dealing with him.
She said he has months, not weeks, of rehab ahead of him.
They will work intensively with him and then set him up with therapy at home.
And she said he may never recover fully.
It is well and truly sinking in to me and I am overwhelmed.
I am sad and lonely and feel incompetent.
My family and friends have been a great support system but I feel so alone and unable to deal with all of it.
And, as if I needed more, Hurricane Gonzalo passed almost directly over my second home on Anguilla and there is some wind and water damage to our beloved Jasmine Villa and I have no idea how I am going to pay for those repairs.
Thank goodness I have my grandbabies to hold and cuddle with...
they are my reason to get out of bed in the morning.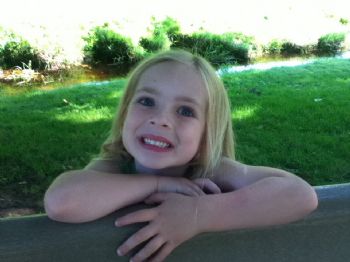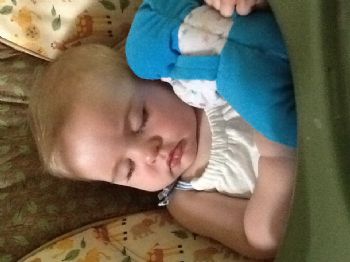 Tuesday, October 07, 2014
My dear man is slowly recovering from a major medical crisis.



On Saturday he could only say single garbled words.
On Sunday he could speak short sentences, not always making sense.
On Monday he could string more words together with more meaning (he slowly asked me if I was paying the bills on time-usually his job) and was getting his needs met.
Today he was speaking much more and more clearly but as he comes out of the fog he is much more agitated, impatient, irritable, etc., which the nurse said is completely normal.
He is sort of hyper-sensitive, besides being upset about realizing something terrible has happened to him and not being able to do anything about it.
They got him up into a chair for a while yesterday and a little longer today.
He is balking at the puréed food offered to him (he was unable to swallow for quite some days) and they are letting me bring soft foods from home.
He can stand, with two nurses helping, long enough to move a few steps from bed to chair.
He is still on three different medicines by IV but they are trying him on crushed pills in applesauce for one of them (yuk, he says).
Tomorrow they will do an occupational and a physical therapy evaluation, which will determine the next step in his recovery.
A case plan manager called me today (I took a much needed day off from the hospital to babysit...I have been with him 10-12-14 hours a day every day in the two hospitals he has been in for 19 of the last 21 days) and suggested a skilled nursing facility - a nursing home!
I said absolutely NOT (no offense to any SNF nurses out there) as he needs way more therapy than they provide. We are exploring acute inpatient rehab places for him and my fervent wish is that he will go back to Newport Hospital to their Vanderbilt Rehab Center.
Soon, I hope!
He is getting miiiiiiighty restless where he is.
Thnx again for all your support. As word is spreading in our circle of friends and family people have so generously dropped off soup and small meals for me...much appreciated as sometimes I don't get back home until 8-9-10 at night and am starving and too tired to think about a meal.









Sunday, October 05, 2014
We were told yesterday that my dear man David will probably be in the hospital for another two weeks (!) and then go to acute inpatient rehab for a month or TWO!
I don't know if they are trying to prepare me for the worst or just letting me know his journey back will be a long difficult one.
He still has significant damage to his brain from two bouts of bacterial meningitis and a viral infection that caused encephalitis.
He's unable to walk, talk much or eat.
Yesterday they did a swallowing test and he barely passed...they are starting him out with a few bites of purred foods, which he struggled with.
He has lost about 40 lbs since he hurt his back on July 1st.
He is in no pain and not aware enough to be upset with his condition (that will come).
He says a few words but struggles to get them out and often gives up.
My younger son spent most of the day in the hospital with me and that was nice.
My out of state sister home for a family wedding stopped by and he certainly recognized her and smiled. She said she was so happy to have seen him because it is hard to believe such a healthy active vibrant man can be struck down so quickly like that (she saw him at the end of July when we met in Anguilla for vacation).
So, one day at a time.
I came home last night at nine, looked around my house and realized how drastically my life is changed now. I will be learning to do a lot for myself, as well as taking care of him, and, of course, my adored grandkids (resuming that this week, come hell or high water!).
David and I had created a lovely partnership in our 46 years together with a mutually satisfactory division of labor but I'm confident I can assume both of those roles for a while.
I am assured over and over that David WiLL fully recover from all of this but it may take up to a year to fully resolve.
Awful, yes, but it could be worse!
Hold your loved ones close every single day because you never know what may happen.
So, I am walking by the sea with my sister in a few minutes,
Then going to visit my man for a few hours,
Then going to the wedding at four.
Have a joyful, peaceful Sunday!





1 2 3 4 5 6 7 8 9 10 11 12 13 14 15 16 17 18 19 20 21 22 23 24 25 26 27 28 29 30 31 32 33 34 35 36 37 38 39 40 41 42 43 44 45 46 47 48 49 50 51 52 53 54 55 56 57 58 59 60 61 62 63 64 65 66 67 68 69 70 71 72 73 74 75 76 77 78 79 80 81 82 83 84 85 86 87 88 89 90 91 92 93 94 95 96 97 98 99 100 101 102 103 104 105 106 107 108 109 110 111 112 113 114 115 116 117 118 119 120 121 122 123 124 125 126 127 128 129 130 131 132 133 134 135 136 137 138 139 140 141 142 143 144 145 146 147 148 149 150 151 152 153 154 155 156 157 158 159 160 161 162 163 164 165 166 167 168 169 170 171 172 173 174 175 176 177 178 179 180 181 182 183 184 185 186 187 188 189 190 191 192 193 194 195 196 197 198 199 200 201 202 203 204 205 206 207 208 209 210 211 212 213 214 215 216 217 218 219 220 221 Last Page

Get An Email Alert Each Time MEADSBAY Posts