| | |
| --- | --- |
| | MEGAMILLIONS135's Recent Blog Entries |


Monday, July 21, 2014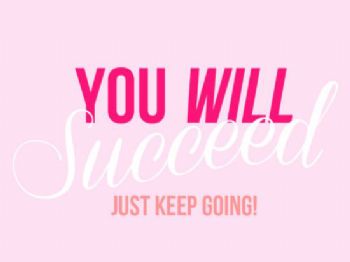 So I spent almost a whole week splurging. I still worked out and kept my portions down, but I had sweets left and right. As of today though, I'm back at it. I've got 12 more days till my sister's wedding.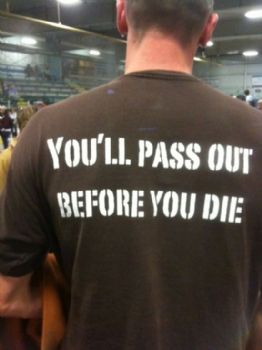 My goals:
-Make sure I get 3x a week Crossfit
-Piyo 6X a week (I don't think this is hard at all, its just yoga to stretch out my muscles)
-Volleyball 3X week (this is easy because I don't view it as exercise)
At least 3 dog walks a week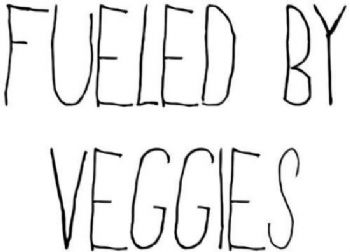 -No sweets till Thursday (Ice cream social)
-No alcohol till Thursday (Ice cream social)
-More protein
-1 Shakeology protein shake a day

My sister's bachelorette party was a success. I hated myself Sunday. Staying hydrated this week!




Monday, July 14, 2014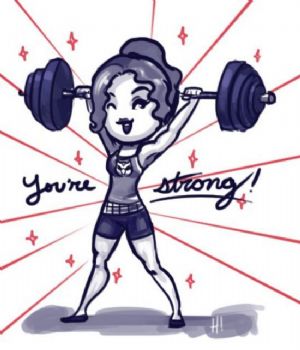 I tried my bridesmaid dress on Saturday, and it zipped up easy peasy!! I Lost 17lbs total, 10 inches total: 3" off my arms, 3" off my thighs, 2" off my hips, and 2" off my chest. I feel great! I haven't had sweets at all. I've had alcohol which is my only cheat. I probably cheat with that one too much. Haha, but I'm burning so many calories with volleyball, crossfit, and dog walks/runs that I don't feel that bad, plus I make sure to get my water intake in!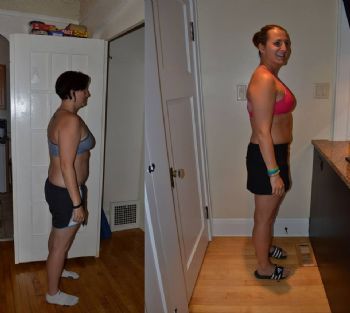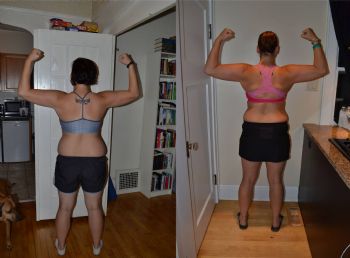 So you can't see too much change, but I can tell with clothes and you can see a bit more definition. This was 5lbs ago. So pretty soon you'll see the difference in pictures. I'm going to take another picture Aug 14th. I start my PiYo challenge, which adds one more cardio/strengthening to my workouts. I'm excited!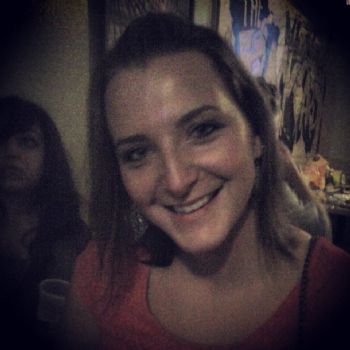 I definitely feeling good. I'm finally on track with weight loss. My inches are great but I'd like to see a bit more movement on the scale (even though that's not my biggest concern).

My boss just added gym equipment to the conference room so I'm going to start doing PiYo at lunch! That should be easy to get motivated with it staring me in the face!





Tuesday, July 08, 2014

I lost a few more pounds. Yay! I'm pretty proud of myself since the long weekend and all the cook outs and parties, but I stuck with it. I haven't had sweets or pop for 8 days now. I have had alcohol probably too much, but I've been extremely active. Volleyball, crossfit and walk/runs with the puppers.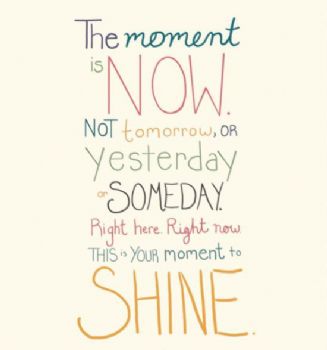 Yesterday was the hardest day for me so far. I was hungover and extremely tired for no sleep since Thursday. Too much partying. A lot of the times, I crave doughy foods like donuts and pizza. I didn't give in though! I just reminded myself that it's only a month of no sweets, and you only feel this way because of lack of hydration. So I drank water and did some unpacking and stuff to distracted myself. I feel pretty good!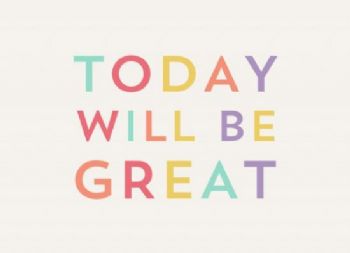 I decided that I will be trying my dress on Saturday. To see if it zips up. It's been over a month I believe since I tried it on....I'm so nervous!

Crossfit and volleyball tonight! We're in the finals! Seated #2!!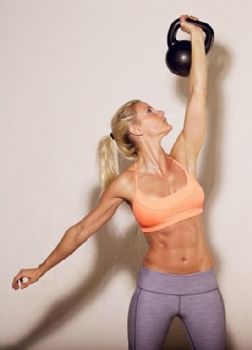 Wednesday, July 02, 2014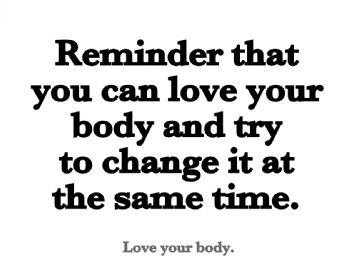 Going really well! It helps that I keep reminding myself it's only a month! In the grand scheme, not long at all!!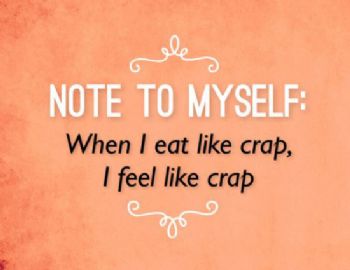 I've already lost a pound. That's awesome! I must have been eating more sweets than I realized, but I was losing slowly, which worked for me since I've always been a yo-yo when it comes to weight. I've been focusing on gaining habits and losing weight slowly. 15 lbs since March is way slower than my history, which was 30lbs in a month type dieting, and then gaining it back after a year (usually starting in winter, less exercise, more parties/cookies/holidays).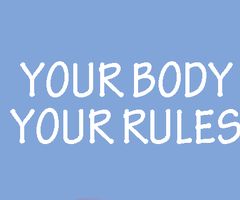 I want to learn these small habits so it's more of lifestyle change than about the weight loss. I feel happy in my body unless I'm tired/sick from really bad life choices (NO exercise & just JUNK food eating).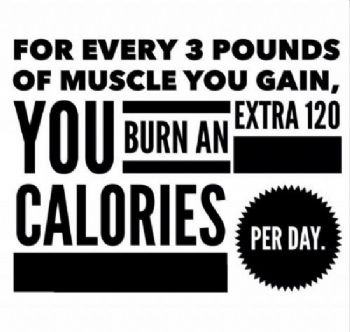 Tuesday, July 01, 2014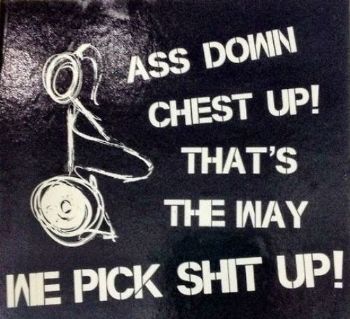 I like to challenge myself and make my own challenges to add habits into my lifestyle. Today starts my new challenge. I'm doing 31 days of no sweets including pastries, cakes, donuts, cookies, and any add sugar to like coffee or anything. I will do honey on my yogurt sometimes and I will be doing a breakfast scone but only if they are a fruit no chocolate kind of scone. Like this morning I had a pineapple scone with coconut (unsweetened) shreds on top.

Anyway, this is hopefully going to let me detox from sweets. Plus I'm hoping it'll let me drop 10 lbs so I can officially zip up my bridesmaids dress by Aug 2nd. This is kind of try-to-lose-it fast only because 1) I need to zip up my bridesmaids dress there's no other option at this point, 2) it's too late for alterations, 3) I've been slowly losing but that's not going to work for this dress issue, and 4) I like the idea of say, "It's only a month, it's only a month.' So detoxing from my sugar addiction seems likely.

I remember reading that when you have goals, one of the first things you need to do is prepare for the "what-if" obstacles that come your way. So these are my what-if scenarios:
1. Get a craving for sweets: have a chocolate fruit smoothie (tastes like cake).
2. Someone offers me sweets: Say NO thanks.
3. Someone tries to guilt trip me into eating the above mentioned sweets: Say NO!!!
4. Everyone else is eating sweets or talking about sweets: Leave room and get smoothie or have a piece of fruit.
5. Free donuts at work: Cry!
6. Free donuts anywhere: Cry some more!
7. Roommate makes cookies, cookies smell up house: Take Phoenix for a walk and cry when I come back from walk and it still smells like fresh baked cookies.
8. Any of the above doesn't work: Repeat! It's only a month. It's only a month!
9. Go to a party (Engagement party or bachelorette party): Deny the sweets and drink a nice alcoholic beverage these are acceptable at these parties! Then cheers to that and drink another.
10. In 1 month, you will have sweets at the wedding! Remember!! It's only a month!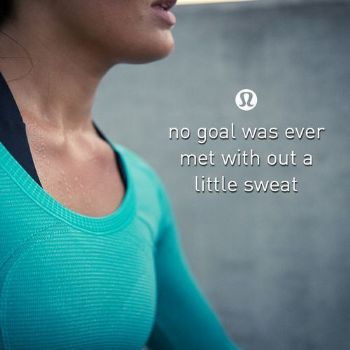 and TEARS!

Haha, in all serious though. I have a 6 day work out routine. 3x crossfit, 3x volleyball and walk/runs with Phoenix, and stretch/yoga rest days. Already got my 1 crossfit in and tonight is my 1 volleyball!

I'm going to get lots of water and rest in! I can do it! And although a bit against all that I've done to change my lifestyle this year, I can go back to moderation after my bridesmaids dress. I mean seriously, what kind of sister/maid of honor would I be if I ruined the wedding because my dress wouldn't zip up!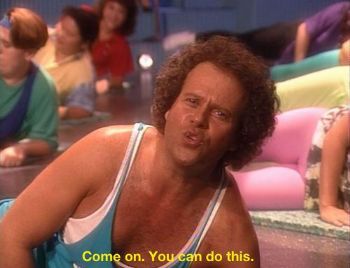 1 2 3 4 5 6 7 8 9 10 11 12 13 14 15 16 17 18 19 20 21 22 23 24 Last Page

Get An Email Alert Each Time MEGAMILLIONS135 Posts