Friday, September 12, 2014



Soooo, I'm doing the Fall 5% Challenge. Never done one before, so I'm pretty excited. I need a little kick in the rear.



Diet: I don't really do a "diet" because I have a hard time with those. You all know my schedule is wacko & my hubby cooks healthy dinners for me, so what works for me is I know what I am supposed to eat & I just log it all into the SparkPeople Food Tracker & stay within the parameters of what SparkPeople says I should eat as far as calories, fiber, fats, carbs, etc. I need this to be about lifestyle & what I can live with long-term.

Exercise: Strength training 3 days per week, cardio 5 or 6 times per week & I'm shooting to boost my steps to 12000 per day most days. I have a desk job, so this is a bit of a stretch, which is a good challenge. Hubby & I travel a bit in the fall, so if I am unable to figure out how to do cardio (can't find a gym), then we will be doing lots & lots of walking. Did I mention we'll be walking?



Reasons to lose this weight: I do NOT want to have cancer again. I want to look better, feel better, have more energy. I want people to take me seriously.

Sooooo, Gooooooo Spirited Underdogs!!!!

We've got spirit, yes we do, we've got spirit, how 'bout you?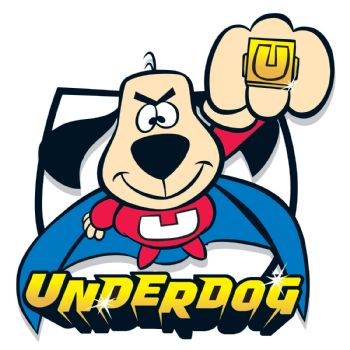 Blessings to you!!