Sunday, August 17, 2014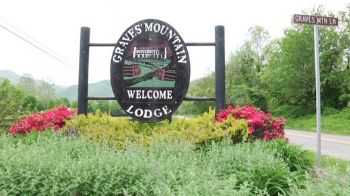 I had such a wonderful time with my sister & some friends this weekend. The retreat was awesome, as always.

Poplar Lodge (the lodge we stayed in):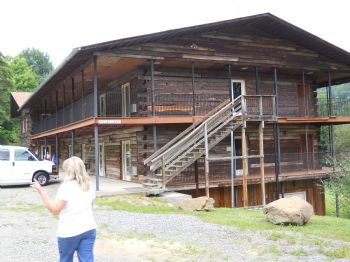 We had the lodge all to ourselves -- there were 14 of us. I didn't know some of the ladies until this weekend, but I have some new friends for life.

The back door of my room opened out onto a porch with a great view: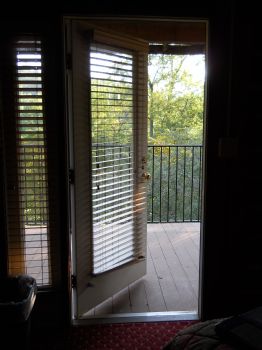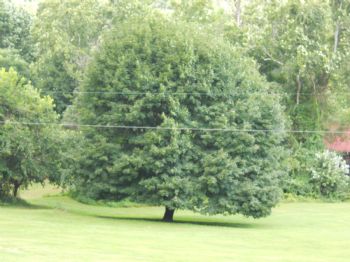 A view of the length of the porch: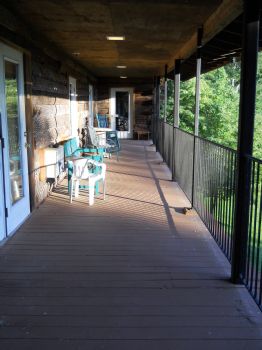 My sister & I would sit on the porch in the mornings & read our Bibles, pray, do some journal writing, talk & drink coffee: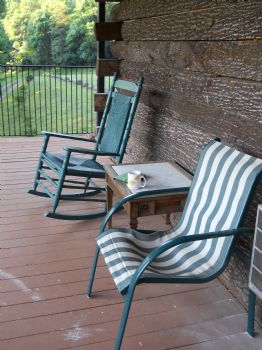 My sister, Jessie: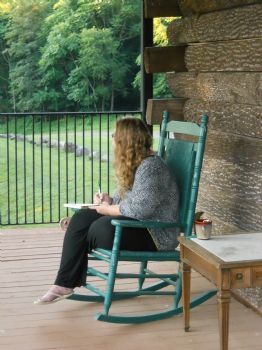 Some views from the dining hall: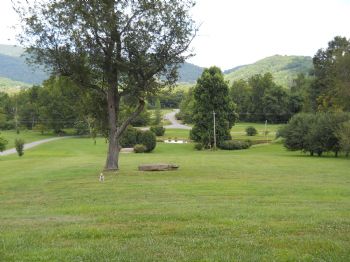 Porch of the dining hall: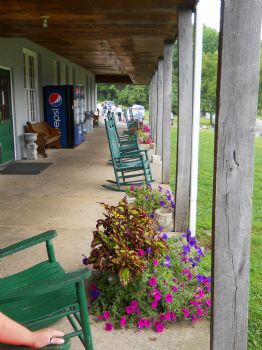 Jessie (sorry this pulled in incorrectly, I've tried to fix it & it's not cooperating):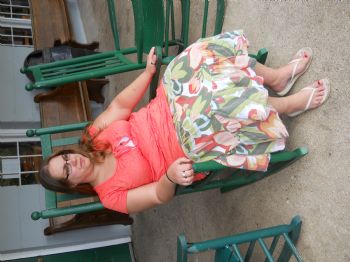 We walked A LOT!! Most of the time we walked back & forth to & from the dining hall, which was probably close to a mile each way. My step count for Friday: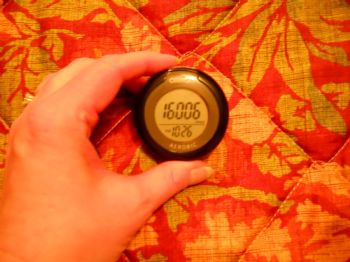 Yesterday was a beautiful day: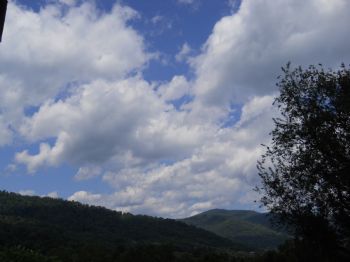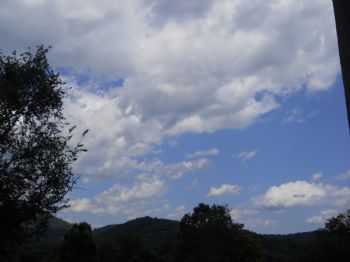 If you ever get an opportunity to go to Graves' Mountain Lodge in Syria, Virginia, I highly recommend it. The food is amazing & the view is even better!!

Blessings to you!!