| | |
| --- | --- |
| | NILLAPEPSI's Recent Blog Entries |



Sunday, December 16, 2012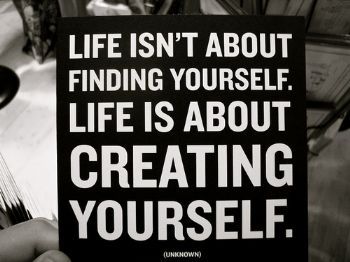 One of my team tasks today is to write a blog on my progress.

To date, I have lost 18 pounds & 14 inches (since June 8, 2012). Progress has been slow, but that's ok. Slow is still progress. They say if you do it slowly, you're more likely to keep it off & that's fine with me!! Once I lose it, I don't want it back!!

This journey has not been easy -- there are some hard days -- but it hasn't been super hard either.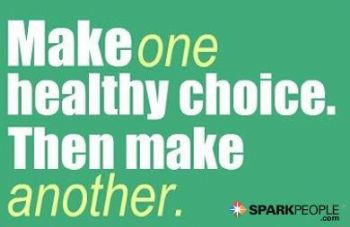 There are days I just don't feel like doing it, but I decided to do this because I don't ever want the cancer to come back. That is a huge motivator for me.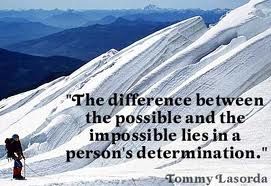 I am exercising more & eating healthier foods.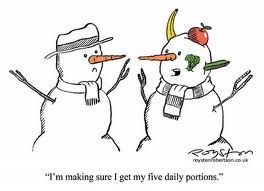 More important than the weight & inch loss is the way that I feel. Wow! I feel strong!! I have some girl muscles in there!!

It'll be awhile before I find my "undercover 6-pack" but that's ok. I'll get there eventually.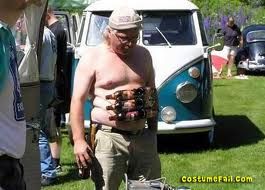 I have more energy & feel more alert. Exercise is such an amazing mood-booster.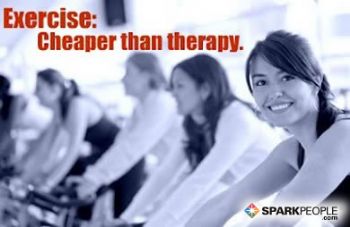 Best of all, my dear sweet hubby tells me he's proud of me. That's the best non-scale victory EVER!!

Who is with me?

Blessings to you!!







Saturday, December 15, 2012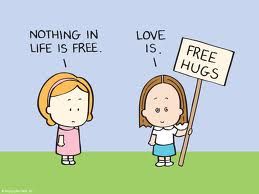 I don't even know what so say in the wake of the shootings at the elementary school in Connecticut yesterday. This is a very, very sad time for America. They were just babies.

All I can do is pray for the families, so that's what I'm going to do.

In the meantime, as most of you have probably noticed, I am a hugger.



So, hugs all around!!!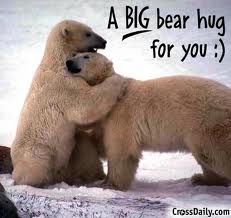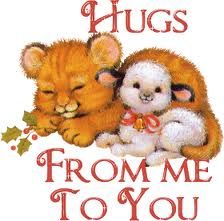 Blessings to you!!








Friday, December 14, 2012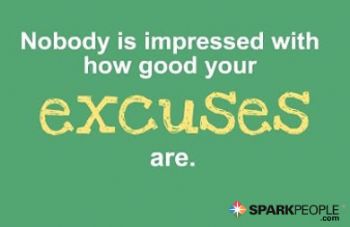 I have learned from experience that excuses don't help me at all.

This is what works: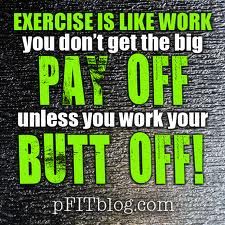 Literally!!



People are just starting to notice that I've lost weight. What a good feeling!! It gives me courage to continue & not give up.

I know I have a long way to go, but: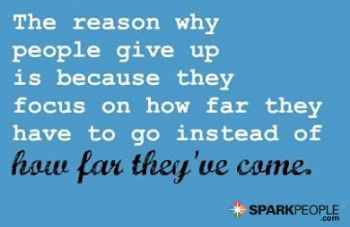 I'm not giving up -- ever!! I'm determined!!

So, put aside your excuses & let's get to work!



Blessings to you!!







Thursday, December 13, 2012
What a crazy subject line, right?

Well, it isn't quite 4:30 in the morning as I start this blog & this is what my brain feels like before I finish my coffee.



I have some funny stuff & serious stuff for you today. It's always great to start out with a chuckle, don't you think?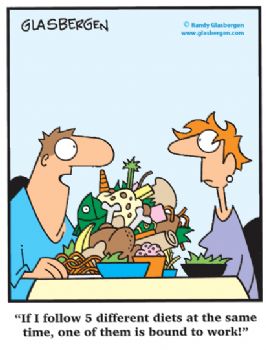 Isn't that great?

I have found that I can't do a diet. If you tell me I can't have something, or that I have to eat 25 pounds of carrots a day, I freak out. And did you ever notice that the first three letters of diet are "D-I-E." Eeeek!

I like the idea of a healthy eating plan -- not necessarily a diet. If my buddy at work makes a cake & would be crushed if I didn't try it, I give up a snack & eat 2 bites of cake. I like cake. My buddy is happy, I'm happy, it's all good.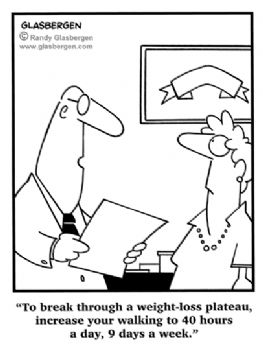 Oh, the dreaded plateau. They are terrible aren't they? I've been on 2 in the last couple of months & they are so hard to break. It's easy to get discouraged & want to quit, but don't you do it!!! It took awhile, but I pushed through them. What a sense of accomplishment!!

Lessons learned from a plateau: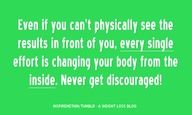 Things are happening even when you can't yet see the results. That's why it's so important not only to weigh, but to measure. And don't forget about those non-scale victories!! Even if the scale & measuring tape aren't moving, do you feel better? Are you able to walk/run/pump iron 5 minutes longer than last week?

My all time favorite non-scale victory is when my sweet hubby tells me he's proud of me. Whew!! That's a great one!! Tissue moment!!

So: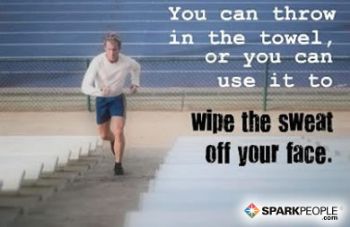 The choice is yours. I want to use my towel to wipe off the sweat!!!

Besides:




I'm glad I started in June.

Blessings to you!!!







Wednesday, December 12, 2012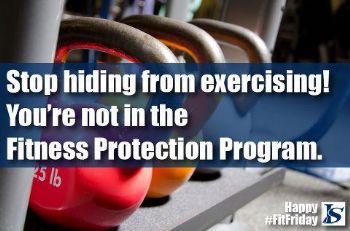 I thought this was a riot!! If we had an emoticon for ROFL, I'd be using it.

I can't say that I've always loved exercise, but I've never really hated it (except when I was in high school). I think I hated it so much back then because: (1) I always had gym class right after lunch (ugh! I won't go into details) & (2) I had exercise induced asthma & didn't know it. After the coach would make us run a mile, I couldn't breathe well for a couple of hours. I was not officially diagnosed until about 5 years ago.

Exercise is my stress relief & mood booster. I joke around that it keeps me from killing people (which I'd NEVER do -- kill people, that is), but I always get a good laugh when I say that.



The other cool thing about going to the gym is: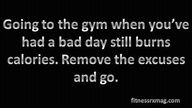 Oh yeah, Baby!! Torch those calories.

Yesterday was a bad, bad day for me. As soon as my alarm went off, I was up & at 'em, but just when I was getting ready to hit the "go" button on my coffee pot, the power went out. ::sigh:: Thankfully, the power came back on 1/2 an hour later & I was able to get my morning cup of java. But then I showed up to the carpool lot to meet my carpool . . . & none of my folks showed up!!! I called & called, but they didn't answer their cellphones. Power out? Overslept? Who knows? But I had driven the day before & wasn't expecting to drive, so I had no gasoline in my car. ::double sigh::

So, I go get gas & make my way to work. Can't ride in the carpool lane because I don't have enough people, so I was late for work. ::triple sigh:: So, what do you do when you're late for work? Leave early!!!



I really wanted to go to the gym, so it wasn't a huge sacrifice for me to take an hour of leave so I could still go. I took all my frustrations out on the machines & had an awesome workout. By the time I got home, I was in a fantastic mood & I had burned a bunch of calories. Not a bad deal.

So, don't enter the fitness protection program.

You'll feel so much better if you "Just Do It!" ~ Nike ~ (Exercise, that is).

Blessings to you!!





First Page
1
2
3
4
5
6
7
8
9
10
11
12
13
14
15
16
17
18
19
20
21
22
23
24
25
26
27
28
29
30
31
32
33
34
35
36
37
38
39
40
41
42
43
44
45
46
47
48
49
50
51
52
53
54
55
56
57
58
59
60
61
62
63
64
65
66
67
68
69
70
71
72
73
74
75
76
77
78
79
80
81
82
83
84
85
86
87
88
89
90
91
92
93
94
95
96
97
98
99
100
101
102
103
104
105
106
107
108
109
110
111
112
113
114 115 116 117 118 119 120 121 122 123 124 125 126 127 128 129 130 131 132 133 Last Page

Get An Email Alert Each Time NILLAPEPSI Posts