Wednesday, December 19, 2012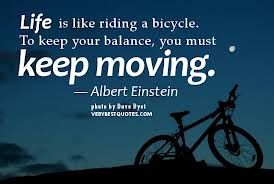 Our bodies were made to be active. Think a minute about what happens just after you finish your workout. Your skin is glowing & flushed, your heart is still pumping with excitement, your brain is happy, you feel a great sense of accomplishment, you are sweaty (if you worked hard enough). Sweating is good for you -- bye bye toxins. One of the other things that I notice after strength training & I've finished stretching is that my muscles feel really, really good! I can almost hear them sighing in contentment. I'm nuts, huh? Yeah, I think so.



I don't necessarily love the exercise while I'm doing it, but I do have to say that the following is sooooooo true!!




I like that my body doesn't "creak & groan" anymore when I get up in the morning. I like that I'm not limping down the stairs to the kitchen to make my coffee. That's how I used to be before I started exercising.

I'm convinced -- Use it or Lose it!!

Let's get moving!!!

Blessings to you!!