| | |
| --- | --- |
| | NILLAPEPSI's Recent Blog Entries |


Monday, December 24, 2012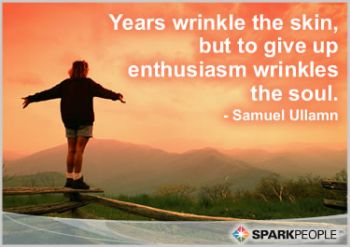 Enthusiasm is a tough thing to hang onto all the time. Especially when circumstances are weighing you down, your weight is weighing you down or [fill in the blank with your reason].

One of the things suggested in The Spark (by SparkGuy Chris Downie) is to make a collage of why you want to lose weight or why you want to reach whatever goal you may have set (half marathon, marathon, etc.). On your collage, include reasons why you want to reach this goal and also make sure you include photos. They can be photos of anyone -- they don't have to be of you.

If you look at that collage every day, it really does keep your enthusiasm up. It also helps to have workout/training buddies. I know that I push myself a bit harder to get to the gym after work when I know my buddies are going to be there. They always greet me with smiles & lots of hugs. If I don't show up, I have phone calls, emails &/or FaceBook messages waiting for me asking where I was. They are super great friends!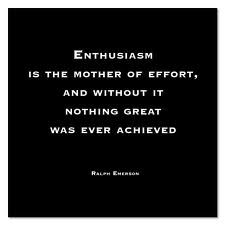 Today's challenge: Come up with a way to foster enthusiasm. Maybe it's looking at your collage or meeting a buddy at the gym. Maybe you need to change your workout music. Whatever it is, "just do it." (~ Nike ~) You won't regret it.

No more wrinkled souls!!

Blessings to you!!







Sunday, December 23, 2012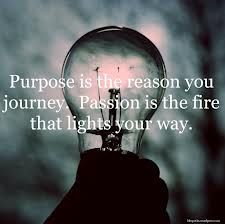 You have a purpose for this journey you are on. Our purposes might not be the same because everyone is different & everyone's journey is different. But let me ask you this . . . do you have PASSION for the journey you are on?

The journey is sometimes hard. Sometimes there are setbacks & roadblocks along the way (health issues, family emergencies, etc.). Don't quit just because you have a setback or hit a roadblock. If the passion is there, you'll keep going through the setbacks & roadblocks, or if you were diverted for a time, you'll just pick up where you left off.




I am a stronger person for making it through the rough patches along this journey.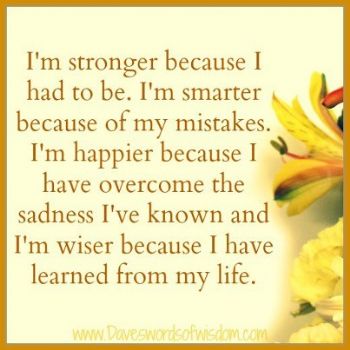 Because I have encountered those difficult times, I am better prepared when another one comes along & I can assure you, it will!!

Only you can live your journey all the way to the end. I have SparkFriends with me for part of mine & I love the support & encouragement from each one of you. Thank you!!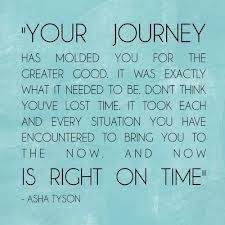 Today, find your passion if you've lost it.

Blessings to you!!







Saturday, December 22, 2012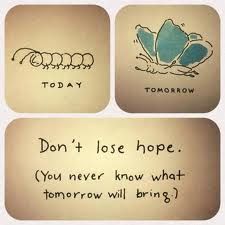 There's nothing more frustrating than eating what you're supposed to be eating, staying within your calorie range, exercising every day & the scale still doesn't move. Does that mean you give up? No!!! Even though the scale isn't moving, your body is getting stronger & it's changing for the better.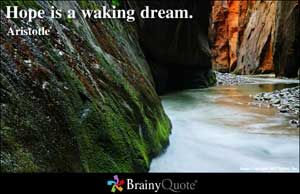 Dream big!! Dreaming big motivates me to work harder. Set smaller goals between where you are now & your big dream. Work on them one at a time until you get where you want to be. It may take long time, but slow is still progress.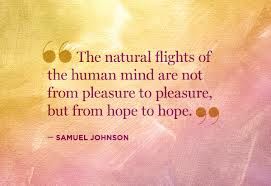 Blessings to you!!







Friday, December 21, 2012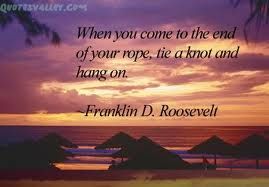 We all have days where we just want to give up & throw in the towel. Don't do it!!! Don't give up because it's hard. Most things in life are hard.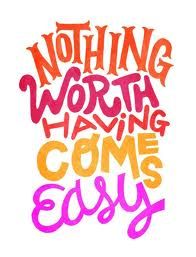 Instead of looking at the big picture (I have 40 pounds to lose), just look at one aspect of the picture at a time (make a small goal of losing 2 or 3 pounds over the next 2 weeks). It's ok if progress is slow -- slow is still progress.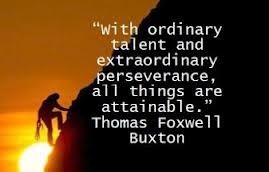 If you mess up, don't worry about it. Just take the lesson with you & move forward.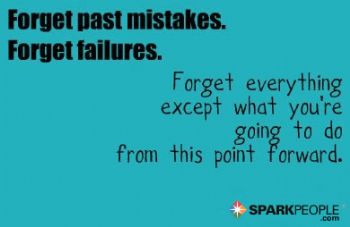 Thank you all so much for your kindness & support. You guys & gals ROCK!!



Blessings to you!!








Thursday, December 20, 2012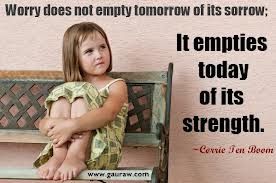 Worrying . . . I come from a long line of worriers. I worried about work, family, friends, health issues . . . the list is practically endless. I am convinced that worrying & stress are large contributors to cancer. I don't want any more worry in my life.

I still get concerned about things from time to time, but I'm hoping that my days of "worrying" are over.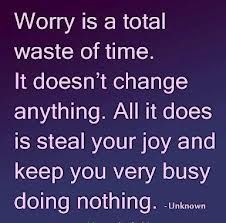 I know it's easier said than done & it takes a lot of practice not to worry about things. I had to make a conscious effort to not worry.

When I was a kid, I was in the children's choir at church. One of the songs we used to sing had the following lyrics:

Why worry, when you can pray?
Trust Jesus, Heíll be your stay.
Donít be a doubting Thomas,
Rest fully on His promise,
Why worry, worry, worry, worry when you can pray?

~ John W. Peterson ~

Truly, instead of worrying, I pray & leave the situation in God's hands. And, as my mom & dad's neighbor is so fond of saying: "It is what it is." ~ Frankie ~

If we're honest with ourselves, we can probably even say:




Matthew 6:25-34 (NLT):
25 ďThat is why I tell you not to worry about everyday lifeówhether you have enough food and drink, or enough clothes to wear. Isnít life more than food, and your body more than clothing? 26 Look at the birds. They donít plant or harvest or store food in barns, for your heavenly Father feeds them. And arenít you far more valuable to him than they are? 27 Can all your worries add a single moment to your life? 28 ďAnd why worry about your clothing? Look at the lilies of the field and how they grow. They donít work or make their clothing, 29 yet Solomon in all his glory was not dressed as beautifully as they are. 30 And if God cares so wonderfully for wildflowers that are here today and thrown into the fire tomorrow, he will certainly care for you. Why do you have so little faith? 31 ďSo donít worry about these things, saying, ĎWhat will we eat? What will we drink? What will we wear?í 32 These things dominate the thoughts of unbelievers, but your heavenly Father already knows all your needs. 33 Seek the Kingdom of God above all else, and live righteously, and he will give you everything you need. 34 ďSo donít worry about tomorrow, for tomorrow will bring its own worries. Todayís trouble is enough for today.

Challenge today: Don't worry.



Blessings to you!!





First Page
1
2
3
4
5
6
7
8
9
10
11
12
13
14
15
16
17
18
19
20
21
22
23
24
25
26
27
28
29
30
31
32
33
34
35
36
37
38
39
40
41
42
43
44
45
46
47
48
49
50
51
52
53
54
55
56
57
58
59
60
61
62
63
64
65
66
67
68
69
70
71
72
73
74
75
76
77
78
79
80
81
82
83
84
85
86
87
88
89
90
91
92
93
94
95
96
97
98
99
100
101
102
103
104
105
106
107
108
109
110
111
112
113
114
115
116
117
118
119
120
121
122
123
124
125
126
127 128 129 130 131 132 133 134 135 136 137 138 139 140 141 142 143 144 145 146 147 148 Last Page

Get An Email Alert Each Time NILLAPEPSI Posts