| | |
| --- | --- |
| | NILLAPEPSI's Recent Blog Entries |


Sunday, March 10, 2013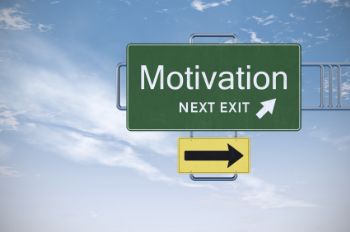 Finding your own motivation isn't always easy. In fact, sometimes it can be downright hard!! But, you CAN find it!!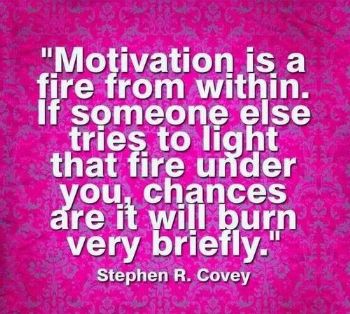 Others can only motivate you for so long.

Things that motivate me: (1) Being a cancer survivor. I NEED to lose this weight. I certainly don't want cancer again. (2) Great workout music. There's nothing like a great song to help you kick up your workout a bit. (3) Working out with my friends. When I'm at the gym with my gym buddies, we all try to "out do" each other. It's fun & inspiring & motivating. (4) My hubby's sweet kudos. When he tells me he's proud of me, I want to go to the gym RIGHT THEN & work out for an hour.

(5) My vision collage. I am so thankful to SparkPeople for recommending that I do the collage. I have photos of me in my collage when I was very thin. I also have reasons on my collage as to why I want to lose this weight. I look at it every day & it motivates me to keep pushing.

My motivation techniques might be very different from yours. Sometimes what works for me won't work for you, but keep looking until you find yours.




Blessings to you!!







Saturday, March 09, 2013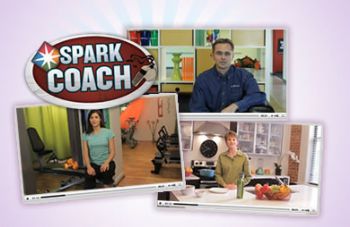 Ok, so here's a little background info. Last week, we got the message about the new book that's coming out in May, called SparkSolution.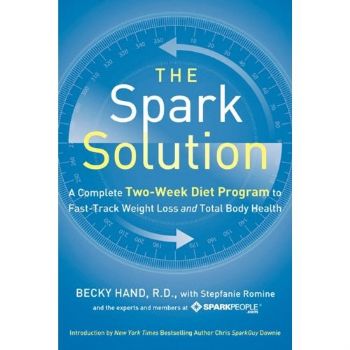 With the pre-order purchase of the book (which I got for my Kindle for only $12.99), you get two of Coach Nicole's workout videos for FREE!!! Yep, I said FREE!!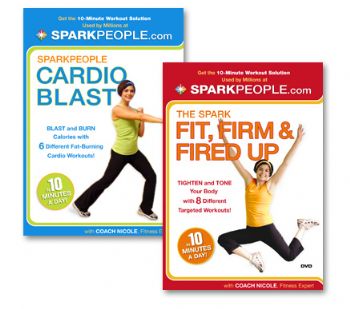 I didn't already have these 2 DVDs & I'm excited about that, but here's the best part!!! You also get SparkCoach FREE for 3 months!!!

How cool is that!?! I got $45 worth of FREE stuff for just pre-ordering a book for $12.99

Soooooo, as soon as I got my SparkCoach free code, I signed up immediately!! I've been using SparkCoach for 1 week & I FINALLY broke this "maintenance practicing" (a.k.a. plateau) I've been on for 3 solid months!!!!

Can you tell I'm excited?!? I know I wasn't horrible over the last three months. I know I was staying within my calorie range for 6 out of 7 days every week & when I did go over, it was only by about 50 calories. I was working out like crazy (ask my hubby -- he'll tell you). But the scale wasn't budging. I guess I just needed a little more encouragement.

If you haven't tried SparkCoach, I urge you to. You don't have to have a Kindle to get the Kindle edition. You can download the Kindle reading app for FREE to your computer or smartphone & then purchase the book. If you can get SparkCoach free for 3 months, DO IT!!

I love the visualizations & I do them faithfully every morning at the beginning of my day. When I do those first thing, I'm set for the day. I also like the SparkCoach videos with weight loss, exercise & healthy eating tips.

Ok, I'll get off my SparkBox now. Thanks again, SparkCoach!!!

Blessings to you!!







Friday, March 08, 2013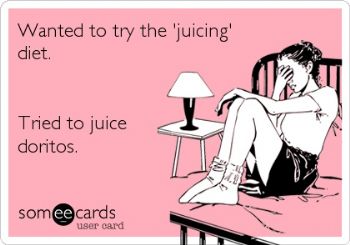 Haha! I don't recommend that you try that one.

Happy Friday, everyone!! Let's all do the Friday Happy Dance!!







More funnies. This could work.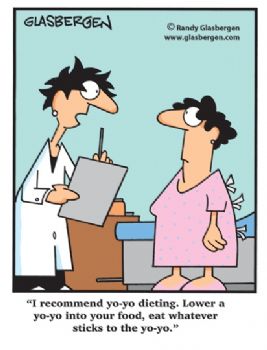 But I don't recommend you try this one: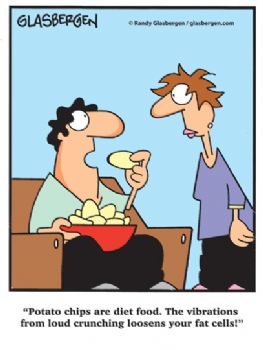 How about this one?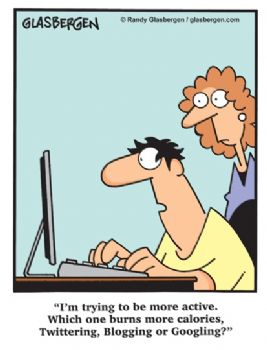 I think they left out Sparking!! That one works for me.



Enjoy your day & don't forget to turn on your little light (Spark) today: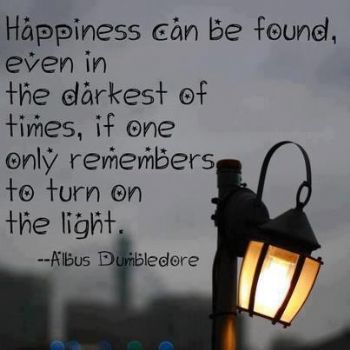 Blessings to you!!







Thursday, March 07, 2013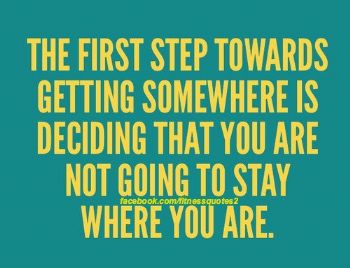 Do something every single day -- in fact, do lots of things every day, to move toward your goals.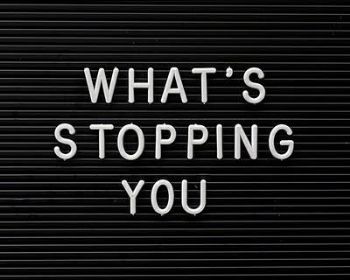 Usually, the answer to that questions is -- ME! Don't let "you" stop yourself from reaching your goals. Just do the work!!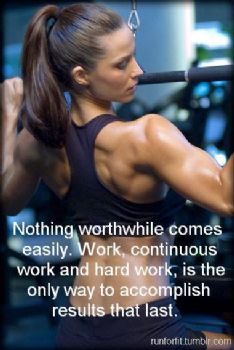 Yes, the work will be difficult at times, but the more you do it, the easier it gets & the better you get.

Here's a tip from Coach Nicole (& a funny):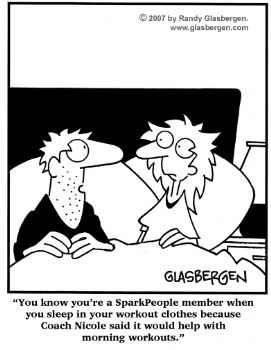 Blessings to you!!







Wednesday, March 06, 2013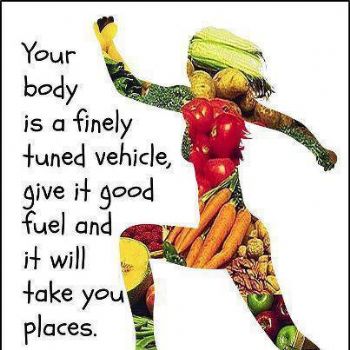 I contemplated for a long time about blogging on this & I decided that I should. If I can help one person learn from my mistake, it will have been worth it.

I had been eating very healthy foods for several months (lots of fruits & veggies, lean proteins, etc.). Then one day about a month ago I was having a very rough day at work & there was junk food everywhere from an office party. I had a weak moment & went hog wild. It wasn't pretty & I was having a pity party about the scale not moving.

NOT a good idea at all. My body totally revolted. I felt horrible!!! I was tired, lethargic, my muscles felt weak, I felt bloated & uncomfortable. My brain was fuzzy & I couldn't concentrate. I just wanted to go to sleep. I did not make it to the gym that night. It actually took a couple of days for all the junk to get out of my system & for me to start feeling "normal" again (anyone who knows me knows I'm not really normal).



Anyway, my lessons learned: If I ate that junk for only one day & felt so horrible, imagine what I was doing to my body by eating it every day before I started my healthy eating plan. No wonder I felt horrible all the time. I also realized that the more junk I ate that day, the more I wanted AND I was still not satisfied! I was still hungry!!!

Back on my healthy eating plan, with all the fruits & veggies & healthy lean proteins, I am satisfied & my body is happy & I have plenty of energy to make it through my long days & still make it to the gym most evenings after work.

So, eat this: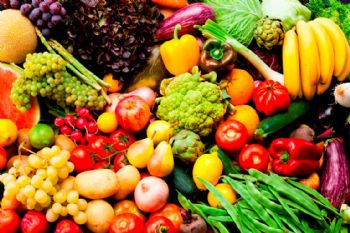 and not this: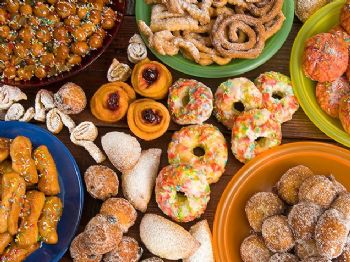 To feel like this: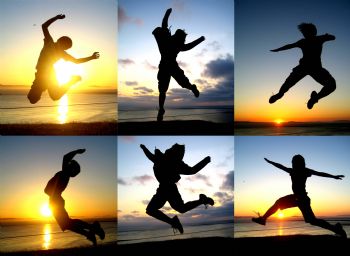 Blessings to you!!





First Page
1
2
3
4
5
6
7
8
9
10
11
12
13
14
15
16
17
18
19
20
21
22
23
24
25
26
27
28
29
30
31
32
33
34
35
36
37
38
39
40
41
42
43
44
45
46
47
48
49
50
51
52
53
54
55
56
57
58
59
60
61
62
63
64
65
66
67
68
69
70
71
72
73
74
75
76
77
78
79
80
81
82
83
84
85
86
87
88
89
90
91
92
93
94
95
96
97
98
99
100
101
102
103
104
105
106
107
108
109
110
111
112 113 114 115 116 117 118 119 120 121 122 123 124 125 126 127 128 129 130 131 132 133 134 135 136 137 138 139 140 141 142 143 144 145 146 147 148 Last Page

Get An Email Alert Each Time NILLAPEPSI Posts