| | |
| --- | --- |
| | NILLAPEPSI's Recent Blog Entries |


Wednesday, April 17, 2013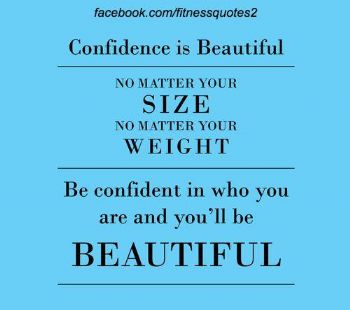 Do you have confidence in yourself? If not, why not? If so,



On this journey, whether it's weight loss, running a race, or some other goal, you're going to need to have confidence in yourself. If you don't, it's going to be very tough to reach your goal.

Confidence needs to be built over time. Start slowly & each day while you're doing what it is you need to do to reach your goal, your confidence is constantly building. Every step toward your goal should help to give you confidence.

Along the journey, you need to remember you are only competing against yourself.




Confidence building, as with life, can be as easy or as hard as you make it.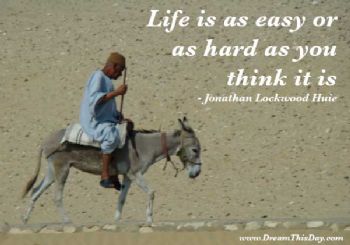 You will gain experience as you go.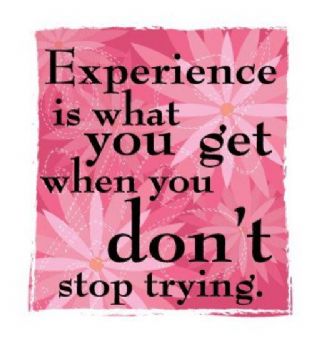 Turn up your sleeves. We have work to do!!!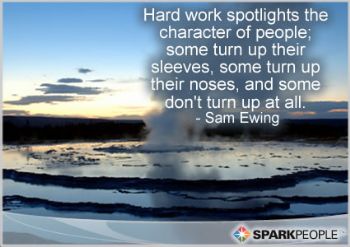 Hey beautiful!! Hey handsome!! Do something today to build your confidence!!

Blessings to you!!








Tuesday, April 16, 2013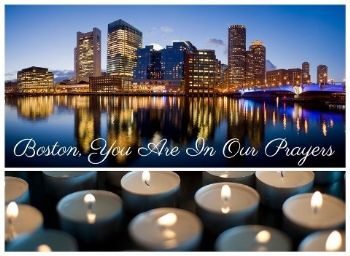 I am nearly speechless, which is quite a feat for me. I am so sad about the incident in Boston. I was very busy yesterday -- 3 doctor appointments & a massage & I have satellite radio in my car, so I didn't hear about it until I got home at 5:00 p.m. What a tragedy!!

What are people thinking? I saw little children who had been injured in some of the photos. There is so much evil in this world, but today, I want to focus on the good. When something like this happens, there isn't a lot most of us can do but pray. Then there are the helpers.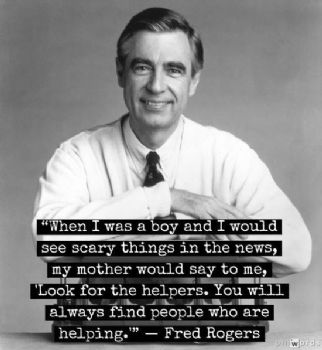 As I went back & looked at the photos, instead of seeing death & destruction the second time, I saw all the people who were helping & comforting others. There were photos of people praying, emergency workers treating the injured, people hugging one another.

Instead of just doing that during a catastrophic event, we should do it every day. There are people all around us who are hurting & we may not even see it. I need to open my eyes & not just "look" at people, I need to "see" them.

You don't even have to do anything big, sometimes just a smile or a kind word is enough.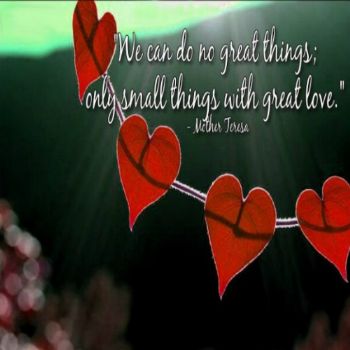 Today, I challenge you to "see" the people around you. Do something small to make their day better. Be a helper.

Blessings to you!!







Monday, April 15, 2013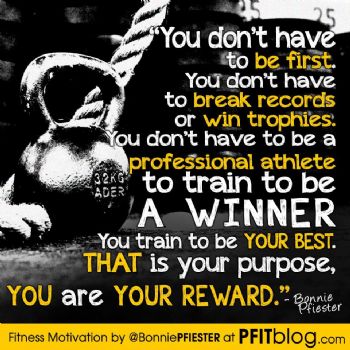 If you're sick & tired of being sick & tired, it's time for a change.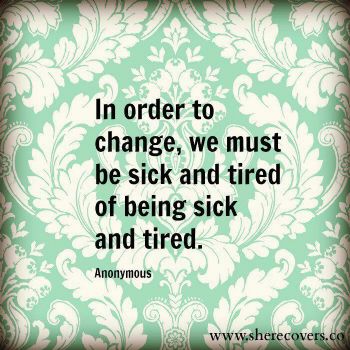 One of the things I've noticed about eating healthy foods & exercising regularly is that it's pretty rare these days that I get sick. I do get the occasional sinus/upper respiratory infection because of allergies, but thankfully, I don't get many colds or other creeping crud that may be going around my office. My immune system is stronger. I am stronger. I am healthier. That's a good thing!!

Your hard work is worth it. There are so many benefits of living a healthy lifestyle. I saw this on FaceBook yesterday & it was a huge eye-opener.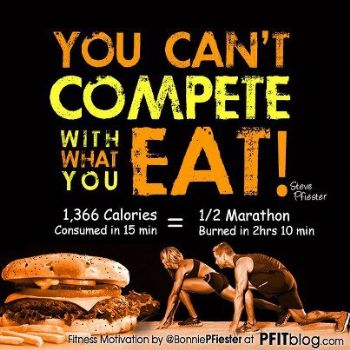 Yikes!!! I get why the battle of the bulge can be won or lost in the kitchen (or the fast food place around the corner). Wow!

Every little bit helps, so even if you only have 10 minutes to exercise today, do it!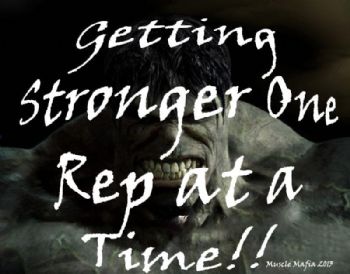 Unless you're sick don't go a week with exercise because: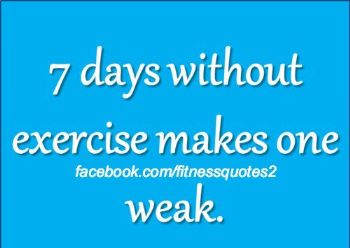 Keep working, keep trying: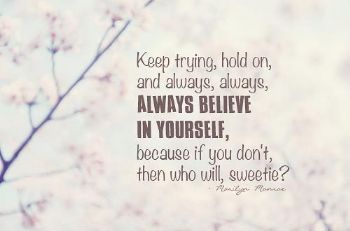 YOU are your reward and: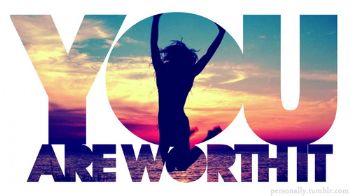 Blessings to you!!







Sunday, April 14, 2013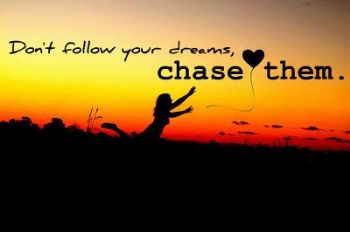 I have a lot of determined people in my family. Some people would call it "stubborn," which is probably true, but determined sounds so much better, doesn't it?



My grandfather could fix pretty much anything -- he was the family tinkerer (is that a word?). If he was having trouble fixing whatever it was (he loved to fix broken clocks), he would keep at it (determined/stubborn) until the job was done.

I am glad that I inherited some determination (stubbornness) from my grandfather & other members of my family. It makes it so much easier to pursue my dreams even when things are going slowly (or not really going at all).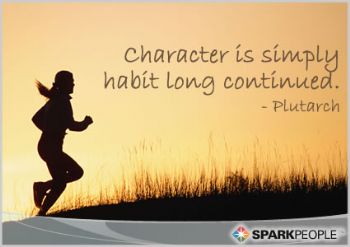 You just have to keep plugging along one day at a time. Keep making those healthy choices, keep exercising, keep training.

Keep your eyes on the prize!!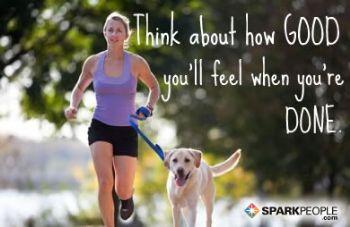 Blessings to you!!








Saturday, April 13, 2013


Change is inevitable. Most of us don't like it, but like it or not, things change every day -- we change every day.

Get more rest, drink more water, exercise, spend a little time in the sunshine, eat more freggies. Do something!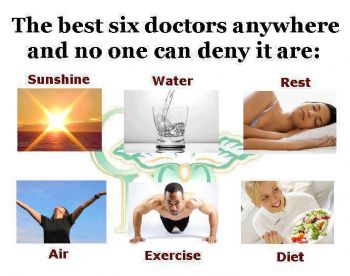 Take that leap of faith for yourself -- for your health -- for your well-being.




One step at a time, one healthy choice at a time. That's all it takes.

Today, I challenge you to change -- change for the better. Do something healthy for YOU because you are WORTH IT!!







First Page
1
2
3
4
5
6
7
8
9
10
11
12
13
14
15
16
17
18
19
20
21
22
23
24
25
26
27
28
29
30
31
32
33
34
35
36
37
38
39
40
41
42
43
44
45
46
47
48
49
50
51
52
53
54
55
56
57
58
59
60
61
62
63
64
65
66
67
68
69
70
71
72
73
74
75
76
77
78
79
80
81
82
83
84
85
86
87
88
89
90
91
92
93
94
95
96
97
98
99
100
101
102
103
104
105
106
107
108
109 110 111 112 113 114 115 116 117 118 119 120 121 122 123 124 125 126 127 128 129 130 131 132 133 134 135 136 137 138 139 140 141 142 143 144 145 146 147 148 149 150 151 Last Page

Get An Email Alert Each Time NILLAPEPSI Posts