| | |
| --- | --- |
| | NILLAPEPSI's Recent Blog Entries |



Saturday, April 20, 2013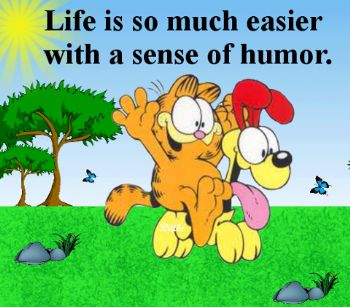 I love to laugh. It's one of my favorite things to do. Proverbs 17:22a (NLT) says: A cheerful heart is good medicine. When I'm laughing, I'm cheerful!

If it's good medicine & it's free, then I want it!



So, I have some funnies for you today. I hope you enjoy them.

Beware of the dogs.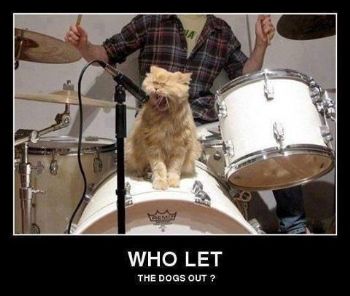 Partial identity theft?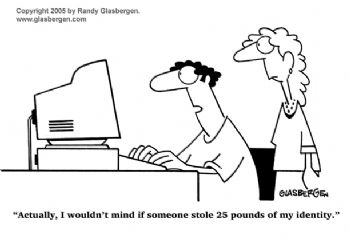 Have you heard of the pasta diet? Sounds interesting.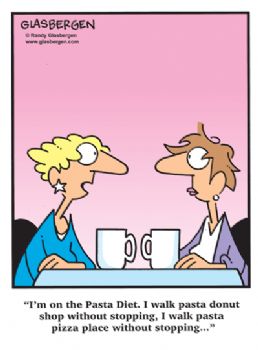 Wonky weight loss support group.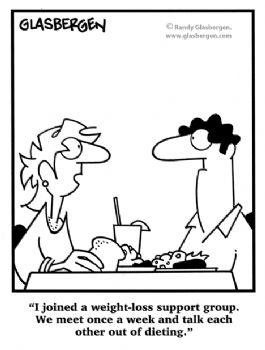 Keep on laughing!! It's free & free is good!







Hubby & I are headed out for a week's vacation this afternoon. I will probably not blog every day, but maybe every other day depending on what we have planned.








Blessings to you!!








Friday, April 19, 2013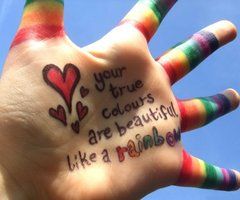 Your true colors are beautiful like a rainbow. (From the song, True Colors, by Cyndi Lauper).

When I was growing up, I had a wonderful youth leader at church who used to always say, "God don't make no junk!" ~ Anna M. ~ I've never really felt I was beautiful, but I've never really been all that down on myself except for my weight. Maybe it was because she said that to us so often & I really grew to believe it.

My sister sent me this video in my email this morning. It's just over 4 minutes long. If you have the time, please watch it.

www.youtube.com/watch?v=Ai4sTZFRNoU

If you can't watch it, I'll just give a brief explanation here. Dove (the soap company) hired a sketch artist to do sketches of women as they see themselves & then as others see them. He did these sketches from the comments alone -- without seeing the person he was sketching -- they were situated behind a screen. The women were very critical of themselves & their faces often looked misshapen, "pinched" and unhappy in the first sketch. Each of these women met one person who was also asked to describe her features to the sketch artist. This second sketch turned out to be so beautiful & was a true rendering of their features as the other person saw them. One woman cried when she saw the sketch the artist had done from the comments of the other person she had met.

We tend to be so critical of ourselves. We need to just stop it.

God don't make no junk.




Today, go look in the mirror & observe your features. I know you are beautiful & unique. There are no two of us exactly alike -- not even twins. Tell your image in the mirror that you are beautiful. Make note of what you like about your face.

For me, I have beautiful bright green eyes that light up when I smile or laugh. I have a cute little nose that fits so perfectly on my face. I have a crooked little smile that is just so adorable.

Please reply & tell me what you love about your face. I can't wait to hear from you!!

Blessings to you!!








Thursday, April 18, 2013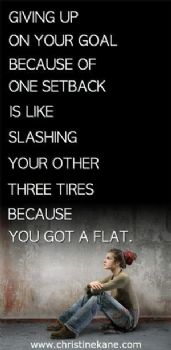 In the past, that is how I dieted. One slip & I would scrap the rest of the day, the week or even the month. I'm so glad SparkPeople is not about a "diet." It's about living a healthy lifestyle for the rest of my life. It's about learning coping mechanisms, other than emotional eating, when I'm having a bad day. It's about reaching my goals, one step at a time & one healthy choice at a time. I can do that!!

Be persistent.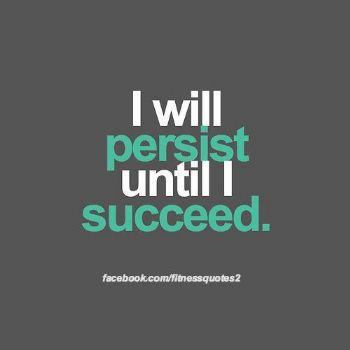 You are capable of so much more than you can imagine, you just need to push yourself a little -- I need to push myself a little.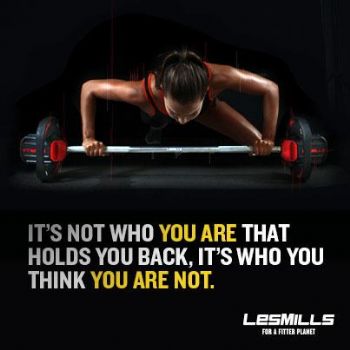 Find your one reason why this WILL work & stick to it!!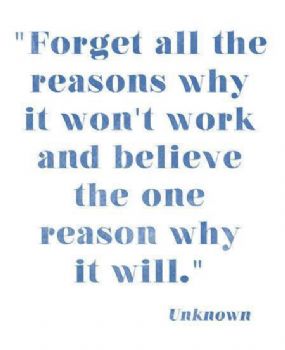 Willpower is a muscle that just needs a bit of exercise.

The more you use it, the easier it will get.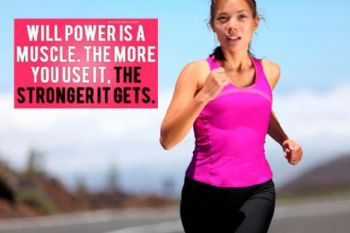 Today, if you mess up, don't scrap the rest of the day, the week, or the month. Get back on track right away. I know you can do it & so can I.

Blessings to you!!







Wednesday, April 17, 2013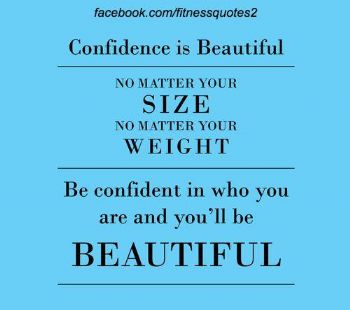 Do you have confidence in yourself? If not, why not? If so,



On this journey, whether it's weight loss, running a race, or some other goal, you're going to need to have confidence in yourself. If you don't, it's going to be very tough to reach your goal.

Confidence needs to be built over time. Start slowly & each day while you're doing what it is you need to do to reach your goal, your confidence is constantly building. Every step toward your goal should help to give you confidence.

Along the journey, you need to remember you are only competing against yourself.




Confidence building, as with life, can be as easy or as hard as you make it.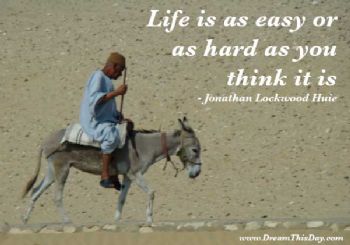 You will gain experience as you go.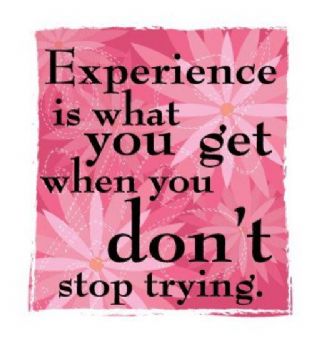 Turn up your sleeves. We have work to do!!!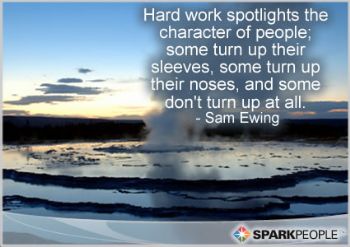 Hey beautiful!! Hey handsome!! Do something today to build your confidence!!

Blessings to you!!








Tuesday, April 16, 2013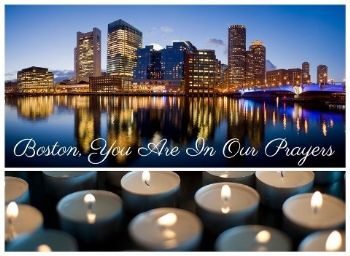 I am nearly speechless, which is quite a feat for me. I am so sad about the incident in Boston. I was very busy yesterday -- 3 doctor appointments & a massage & I have satellite radio in my car, so I didn't hear about it until I got home at 5:00 p.m. What a tragedy!!

What are people thinking? I saw little children who had been injured in some of the photos. There is so much evil in this world, but today, I want to focus on the good. When something like this happens, there isn't a lot most of us can do but pray. Then there are the helpers.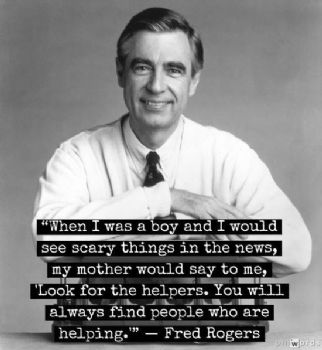 As I went back & looked at the photos, instead of seeing death & destruction the second time, I saw all the people who were helping & comforting others. There were photos of people praying, emergency workers treating the injured, people hugging one another.

Instead of just doing that during a catastrophic event, we should do it every day. There are people all around us who are hurting & we may not even see it. I need to open my eyes & not just "look" at people, I need to "see" them.

You don't even have to do anything big, sometimes just a smile or a kind word is enough.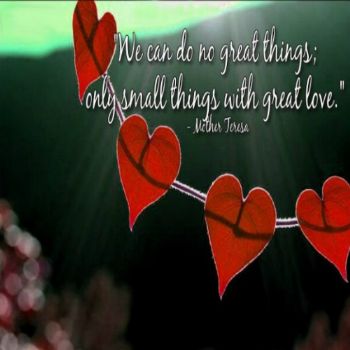 Today, I challenge you to "see" the people around you. Do something small to make their day better. Be a helper.

Blessings to you!!





First Page
1
2
3
4
5
6
7
8
9
10
11
12
13
14
15
16
17
18
19
20
21
22
23
24
25
26
27
28
29
30
31
32
33
34
35
36
37
38
39
40
41
42
43
44
45
46
47
48
49
50
51
52
53
54
55
56
57
58
59
60
61
62
63
64
65
66
67
68
69
70
71
72
73
74
75
76
77
78
79
80
81
82
83
84
85
86
87
88
89
90
91
92
93
94
95
96
97
98
99
100
101
102
103
104
105
106
107
108 109 110 111 112 113 114 115 116 117 118 119 120 121 122 123 124 125 126 127 128 129 130 131 132 133 134 135 136 137 138 139 140 141 142 143 144 145 146 147 148 149 150 151 Last Page

Get An Email Alert Each Time NILLAPEPSI Posts