| | |
| --- | --- |
| | NILLAPEPSI's Recent Blog Entries |


Friday, June 21, 2013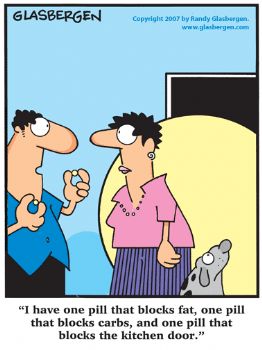 It's been a tough week for me. I haven't slept well all week & I'm absolutely exhausted. I didn't even go to the gym last night because I just didn't have the energy. I've been eating well, but sleep is a huge deal for me. When I don't sleep well, I don't function well.

Sooooo, I need a good laugh to get through the day & I decided to bring you all along for the ride. Hang on tight!!



Huh?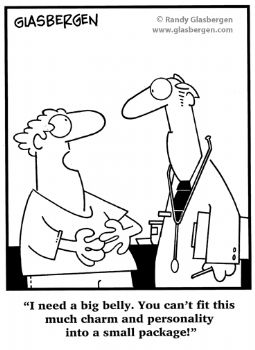 Oh yum?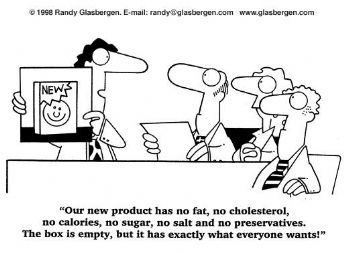 I don't have kids, but this might work!!




Ouch!!!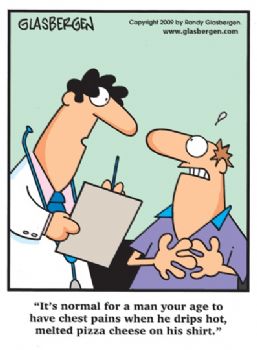 Something fun to do to your co-workers. Mua ha ha ha ha!!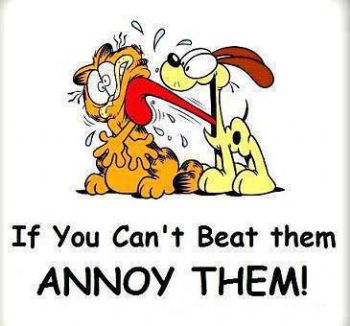 Have a fantastic day!!!

Blessings to you!!







Thursday, June 20, 2013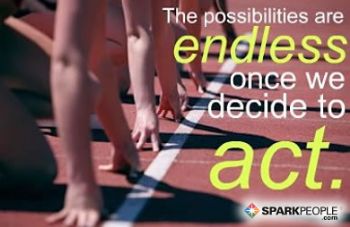 Think of it as an adventure. Whenever we have a family get-together at my parents' house, my nephew Evan (6 years old), always wants to go on an "adventure." That usually consists of a nice long walk in the woods that I used to play in as a kid. Along the edge of the property is a creek, as well. That's usually where the "adventure" ends up. For Evan, every day is an adventure.

Yes, as adults, we have things we have to do & we have responsibilities, but when did we lose our sense of adventure? When did we start putting limits on ourselves?

Yes, we need to be "grown up," but I want to be more like Evan -- I want every day to be an adventure!! I want to try new foods & new forms of exercise. I want to visit new places & make new friends. I'm tired of the status quo.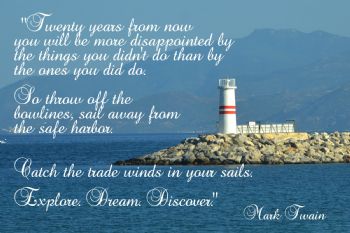 Today's challenge: Find your adventure & then follow it!! The possibilities are endless!! Let me know how it turns out.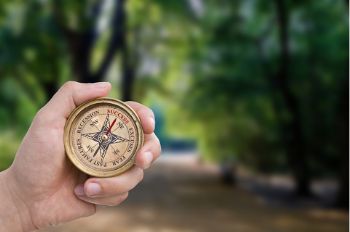 Blessings to you!!







Wednesday, June 19, 2013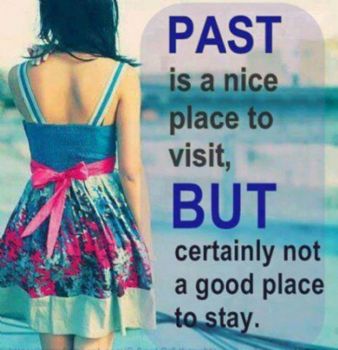 We all have a past, or we wouldn't be here.



On this journey, make sure you leave the past in the past. Take with you the lessons you've learned, but always keep moving forward.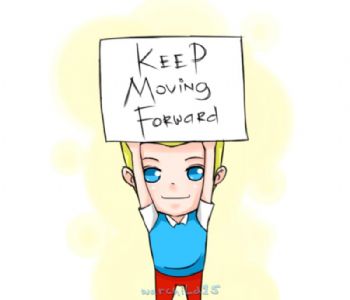 It isn't wise to stay on the same page.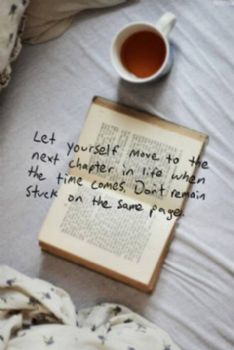 You also need to stop re-reading the last chapter.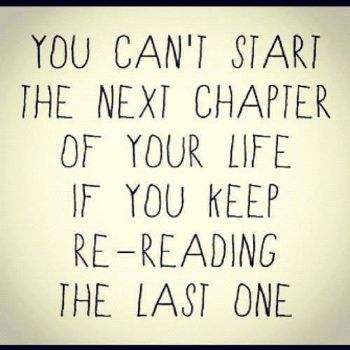 What can you do today to move forward?

Blessings to you!!







Tuesday, June 18, 2013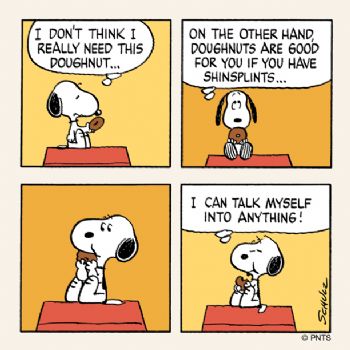 Oh rationalization . . . don't you just love it? It can be your demise though, right? Have you said these things to yourself? "Oh, just one won't hurt." Or how about: "I'll just take a bite of this & a bite of that -- bites don't really count."

Got some bad news for you . . . all the bites count. If you take even 10 little bites of something, it can add up to a lot of calories. If you want to bite some extra stuff, freggies are pretty good because for the most part, they have few calories. Bite some watermelon or some carrots.



Ok, how about this one? Do you have this problem?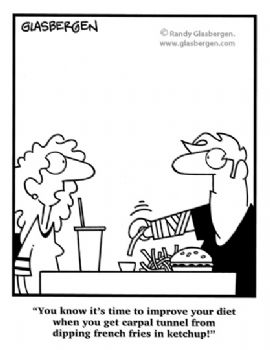 My hubby asks me if I like fries with my ketchup.

I'm sort of a ketchup hound.

Here's another. Unfortunately, I can relate: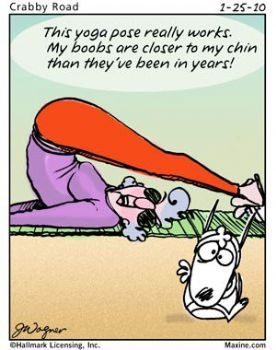 I've been tempted to ask this one at the store: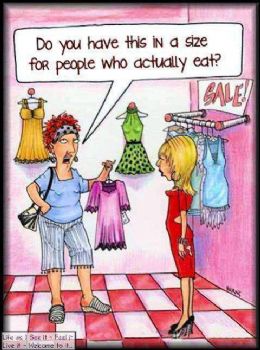 And I've been tempted to do this one a few times as well: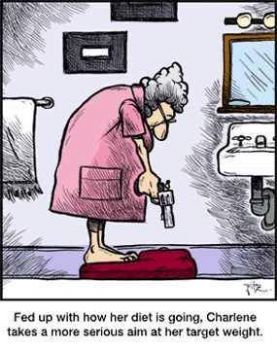 I hope you all have a super fun day!!

By the way, if someone tells you doughnuts are good for shinsplints today, I'm sure it's a hoax.



Blessings to you!!







Monday, June 17, 2013


You have nothing to lose, right? Except maybe weight, poor health, high blood pressure. Those are good things to lose.



We need some action! You can't just sit around & make it happen. You have to stand up & get moving to make it happen.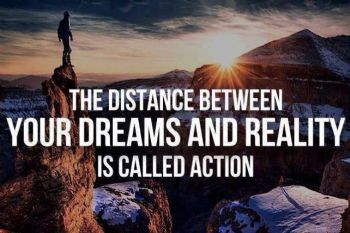 Ya gotta get that booty off the sofa!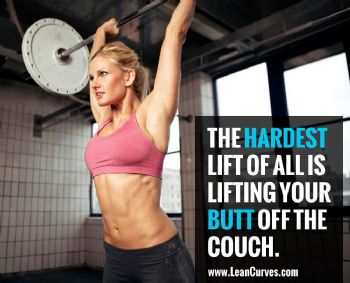 It won't be easy . . . in fact, there will be days that it's really, really hard, but that's what makes it great!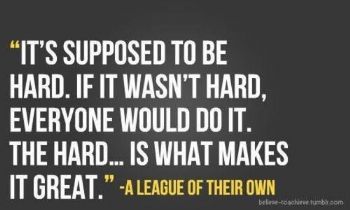 It won't kill you, it'll just make you stronger!!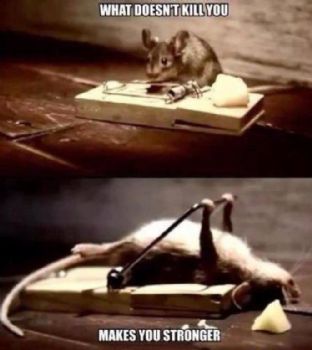 Lights, Camera, ACTION!!

Give it a try!!

Blessings to you!!





First Page
1
2
3
4
5
6
7
8
9
10
11
12
13
14
15
16
17
18
19
20
21
22
23
24
25
26
27
28
29
30
31
32
33
34
35
36
37
38
39
40
41
42
43
44
45
46
47
48
49
50
51
52
53
54
55
56
57
58
59
60
61
62
63
64
65
66
67
68
69
70
71
72
73
74
75
76
77
78
79
80
81
82
83
84
85
86
87 88 89 90 91 92 93 94 95 96 97 98 99 100 101 102 103 104 105 106 107 108 109 110 111 112 113 114 115 116 117 118 119 120 121 122 123 124 125 126 127 128 129 130 131 132 133 134 135 136 137 138 139 140 141 142 Last Page

Get An Email Alert Each Time NILLAPEPSI Posts