| | |
| --- | --- |
| | NOREGRET2010's Recent Blog Entries |


Monday, April 14, 2008
No...for those who suspected I was punishing myself for "gaining" by wearing clothes that were too small...no, that wasn't it at all.

It was a reality check for me - that pants that had fit just fine were two weeks later binding. No punishment was intended, lol to me or the pants. Simply that by wearing them it was a reminder to me...do I want my clothes to get too tight? No I do not! That's all. Nothing more complex, I promise.

Could it have been water weight? Sure, why not? Do I believe it was? Nope. Because I've been farting around with the same 5 pounds for MONTHS. Consistency has been seriously lacking.

Today, gratefully, is a new day. I spent the weekend working in my yard - which while I doubt had much cardio benefit, it had great benefit to my muscles as they all hurt at the end of both days of weeding, spreading bark etc. I feel a little better each day, tho I can't seem to shake the left over cough from being sick.

Looking forward to working out after I get out of the office today...I bought a huge pack of boneless chicken and tons of veggies so my fridge is well stocked and I'm ready to work on that consistency thing this week...here's to a fabulous new day!




Friday, April 11, 2008
So after being sick a full week...and still, much of any cardio at all sends me into spasms of coughing....my Friday "work jeans" are tighter than they were when i wore them two weeks ago.

Significantly tighter. Like ...almost uncomfortably tight. But I made myself wear them anyway today, as a reminder. When I bought these pants, they were the largest i have ever purchased, women's 26. I will freely admit, I have other pants in my closet that are 24's that are falling down...and usually wear a 22. So these are definitely sized funny.

But still - having to buy a 26 was the most painful thing...and I vowed I would NOT have to buy more at this size EVER AGAIN. So, while I recognize I've been ill and unable to exercise much at all...I wore them anyway for the reminder - THIS IS NOT WHERE I WANT TO BE!

Hoping tomorrow I will be able to at least walk some without the coughing and start getting my cardio back on track!





Thursday, April 10, 2008
This week, when I watched the Biggest Loser...I was so amazed at Ali's progress.

In fifteen weeks, she went from someone who weight what I do...to 99 pounds lost. From flabby to hottie. Since Tuesday night, I've been pondering...how do I make that kind of change?

No, I can't take 5 monhts off my life to go to a special place, get training and education and work out 5 hours a day. Not possible.

God knows, I've tried a lot o' things on my own...largely unsuccessful. So, besides that golden 5 months to focus on myself (and even Ali was off campus for a few weeks)....how do I make the kind of changes she made?

I have a lot of knowledge, god knows, from reading and educating myself. It's not like "gee a big mac has about as many calories as I wanna eat in a day? " is big news to me. I've been there done that. Done the whole medically supervised thing, been educatd in nutritrion.

Do I DO it? Uh, no.

Again and again, I hear "a few small changes will add up!!" and I see it happen for others...but not me. Why is that? Why is it that snotty coworker can simply cut out a few snacks and drop 20 pounds in a few months? No exercise....just cut out those donuts. Or my friend who can simply add a half hour walk a few times a week, not change her eating..and lose weight. Again, not me. There are times I've let this really discourage me.

if Ali can do it...why can't I? What is the magic "something" that is the difference? Motivation I suppose. the attainment of confidence, perhaps?

Choosing water instead of soda. Choosing to park farther away. choosing to eat healthfully. Choosing to move my body. A few changes, but nothing signifigant.

So then....what is left? motivation. Determination. confidence. Not being lazy. Choosing to LIVE - really live...instead of passing the days "too busy" or "too tired" to do what needs to be done. Not looking for short way....but looking for a way of life.

That's the difference between me and Ms Ali. The real difference. I'm afraid I might fail....I'm also afraid I might succeed. Who knows what people might expect out of me if I succeeed? Then I might let them down...don't wanna do that. So let's not do ANYTHING.

yeah. Way to go Lisa. Really like where that's gotten you the last 20+ years.

Here's to a change.





Friday, April 04, 2008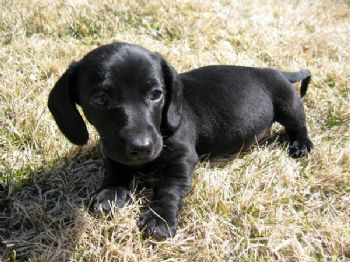 This 8-week old bundle o' fire is our new family member. I can't express how much joy and pleasure he has brought us already - tho I well remember the last puppy in my life and the toll it's care can take! But, I believe he's worth it many times over....and here's to hoping for many, many walks for us!

My partner has struggled with depression the last few months and had wistfully mentioned several times how much she loved our friend's little dog and how much she'd like to have one. So when this fella came up on Craigslist yesterday - well, there you have it.

Me? Uh.....long hours at work this week - two people out, I did get a little sweat going last night directing troupe practice, but no "outside of bellydance" exercise. Sigh. Hopefully TONIGHT!

Food? Mmmmm not in control. Not outrageous or anything, but not under control by any means.





Tuesday, April 01, 2008
In my quest to "just do it" - I set my alarm 10 minutes early and got up and did a 20 minute workout.

Over and over I've read it takes around 21 days to build a habit...whether I am a slow learner or just obstinate, that has not really held true for me. More like 35-45 days to build that kind of habit - like early morning exercise. Do I feel better when I do it? YES! Do I still hit snooze most days and NOT do it? YES!

So, setting the alarm a little early and just making myself do it was a great first step.....here's to "just doing it", ala Nike.

I put a sticker on my calender for every workout I do, usually at 30 min increments so 1 hour = 2 stickers. Looking back at March...it was totally random. 2 or 3 days on...2,3, or 4 days off. A day here, a couple days there. Yep, it DOES all count, but consistency is really important so I was really happy to join the latest LC challenge focusing on exercise. I need that little boost!

Procrastination = regret. I have 23 days till my next performance. I'd like to LOOK like I've been doing something! I'd like to not feel breathless after we perform! I have 75 days till I compete - and a new costume being made for the competition. I'd like to REALLY look like I've been consistent by then...So I'm just going to keep saying it so I keep doing it....JUST DO IT. Just get my "path of least resistance" butt off the couch and DO IT.



First Page
1
2
3
4
5
6
7
8
9
10
11
12
13
14
15
16
17
18
19
20
21
22
23
24
25
26
27
28
29
30
31
32
33
34
35
36
37
38
39
40
41
42
43
44
45
46
47
48
49
50
51
52
53
54
55
56
57
58
59
60
61
62
63
64
65
66
67
68
69
70
71
72
73
74
75
76
77
78
79
80
81
82
83
84
85
86
87
88
89
90
91
92
93
94
95
96
97
98
99
100
101
102
103
104 105 106 107 108 109 110 111 112 113 114 115 116 117 118 119 120 121 122 123 124 Last Page

Get An Email Alert Each Time NOREGRET2010 Posts