| | |
| --- | --- |
| | ONEKIDSMOM's Recent Blog Entries |


Wednesday, September 12, 2012
Once again, the link to the original challenge / questions: www.sparkpeople.com/mypage_public_jo
urnal_individual.asp?blog_id=5038746

Today's topic: "Post a picture of your inspiration. Thinspiration if that's your thing. Fitspiration if that's what you're after. Heathspiration if that's your primary goal. Why is this person inspiring to you?"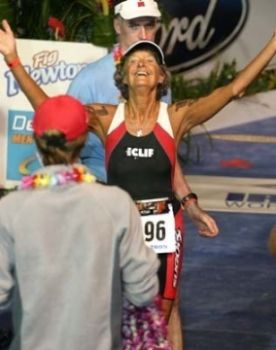 For those of you who don't recognize the photo, this is Sister Madonna Buder, "The Iron Nun". She's 82 now, and still competing in triathlons, breaking the age record every IronMan she completes. I am in awe and "I want to be like her when I grow up."

She inspires me for obvious reasons: age doesn't stop her. Injury doesn't stop her. She remains true to her spiritual side, while using her body to demonstrate to us all that it is possible to be fit and active WELL beyond where we happen to be. Go, Sister, Go!

OK, so that was the big public "star" inspiration... but let us not forget the inspiration I find in each of YOU... my fellow Sparkers. In Chris (SparkGuy) Downie for founding an incredible meeting place for us! In my meat-space friends and family, who have never given up on me, too.

Life is GOOD. Spark on!







Tuesday, September 11, 2012
Link to original challenge post with the 30 topics, for those who wish to follow along: www.sparkpeople.com/mypage_public_jo
urnal_individual.asp?blog_id=5038746

Today's topic: "What do you like most about your body? Has what you like most about your changed as you've progressed towards your goals?"

Hands down, what I like most about my body is that I live here! That it has forgiven me for years of abuse with food. That it responded with gratitude every time I treated it well. That I can *do* what I need to do to function in life... freely and much more easily than at times in the past when I was carting around a good deal more poundage.

Has what I like most changed? Not really. Gratitude for the miracle of life was there before I started, and it's still at the top of my list.

Imagine: this body protected and sheltered then kicked out a functioning infant, even while overweight! What's not to love about a miracle like that? This body houses my mind, that I'm so invested in. My body and yours are really pretty incredible. They are worth cherishing and taking care of.

It's not about how it looks. It's all about how it WORKS!

LIFE is good. Spark on!






Monday, September 10, 2012
Today's topic: "Why are you working towards the goal you talked about on Day 1? Particular health goal? Size goal? Activity goal? Vanity goal?"

First I'd better say what goal(s) I put in my day 1 blog for September. I stated 3
Goals for September:
1. Don't injure myself.
2. Follow the fitness plan, but modify as the body's level of energy demands. I.e. LISTEN to the body.
3. One 5 mile race, Sept 9th.

I already did #3, and #1 and 2 so far are looking good.

As to the WHY I'm working toward these?

1. To live the life I want to live, including upcoming events, I need to be injury free... injuries put a huge road block in life.

2. Is a reminder to myself that I have to remain flexible... leave Polly Perfectionist OUTSIDE, and be conscious of my body. Why? Because being too inflexible or giving myself a hard time when "life happens" leads to a place I don't want to go.

These are modest goals. They are about remembering what's important, keeping the boat afloat.

And life, here in Maintenance, remains GOOD! Spark on!






Sunday, September 09, 2012
Yes, you get two from me today, due to the 30 day blogging challenge.

Once again, the link to TanyaP71's original challenge post. Feel free to jump in and blog ANY of the topic questions that appeal... don't have to do them all, but they are great questions and make us all reflect on the process and our place in it. And also get to know one another!

www.sparkpeople.com/mypage_public_jo
urnal_individual.asp?blog_id=5038746

Today's topic: "How old are you and do you think your thoughts about weight loss, fitness, and wellness have changed over time?"

A lady never tells her age? Seriously, no shame. It's just a number. And in fact, I'm rather proud of it: 59. I'll be sixty in about ten weeks.

My thoughts about weight loss, fitness and wellness certainly have changed over time. I wrote a whole long detailed thing about how, and then just now erased it. This is one of those that is so "different" for me, I think it will be hard for others to relate to.

It has to do with growing up in a household that was dominated by my parents' faith. As an inordinate people pleaser, I bought in, and spent most of my life trying to be the "good little Christian Scientist". Throw a dose of perfectionism in, and it can get really unhealthy. Add a tendency to turn to food for comfort and a huge ability to be in denial. See? I doubt there are very many other Sparkers out there who can relate to that part.

However, I'll bet there are more who can relate to having parents who were actively anti-athletic. Mine were. Good grades were prized. Brain power was prized. It took a long time for me to accept for myself that I love being active!

But that's where I am today. I love being active and fit. I eat better mainly to support that ability. Eating the crappy way I did looking at food as my drug of choice... had to go... if I was to be ABLE to go do things like I did this morning.

So yes, changes. All our journeys to a healthy balance in life may be different... but in the end... we all want to be there, don't we: strong, healthy, active, and well!

Life is good. Spark on!






Sunday, September 09, 2012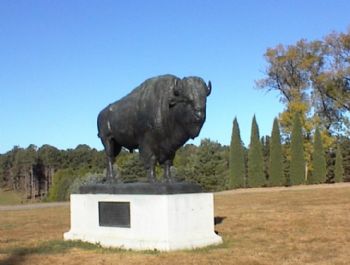 OK, here he is, "the buffalo". This is a statue at the traffic circle at the entrance to Pioneers Park just outside of Lincoln, Nebraska. Every year for the past 36, now, counting today, a five mile race is run on the roads of this park, sponsored by our local track club and various local businesses.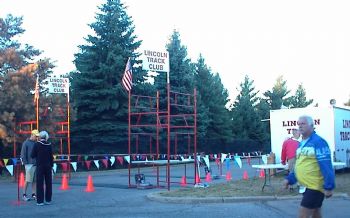 Here's the start/finish line before all the runners showed up. Yes, I'm still a chronic early arriver.

Since the race starts promptly at 8 a.m., and starts headed East, this is what we are running into. So be careful!

Sunrise. Yes. I read my indoor/outdoor thermometer before I headed out for the park. It said it was 50 degrees F. Perfect running weather. But you want to keep the sweatshirt on until right before the race.


Me, of course. Sunglasses got discarded for regular before I started, because of all the light/shadow on the course. My mantra for this race was "don't trip".

So, we lined up, shivering a bit. I chatted up my fellow racers, and right after they played the National Anthem, I invoked my son's name. This one's for him!

You know how you always hold back a goal at the back of your mind? One you don't share with the world? My stated goal was to beat last year's time in the same race, which was 50:20, or a 10:05 pace. I knew I could do that. My unstated private goal was "no walk breaks". I really wanted to go after my PR pace which I came so close to in the Havelock 10K earlier this year. This race is slightly shorter.

The private goal? I did it! I ran the whole way. OK, I walked about 5-10 seconds at the water stations, but it was cool enough I was not feeling dehydrated at all, so just took a mouthful or two and ran on.

In this particular race, there are volunteers at each mile, announcing time since the starting gun. Of course, lining up toward the middle (not the back this time), I was at about 22 seconds when I crossed the starting mats.

At 1 mile, I was on an under 9 minute pace. I resolved to slow down a bit, this is a five mile race. But at two miles I was still close to that pace. At three, again, close. At four, close. As I was going up the last hill, I knew I was under my PR for sure. I crossed the finish line with a chip time of 45:00:00! OMG. I ran five miles at a 9 minute pace, blowing my PR completely out of the water (previously my PR for ANY distance of race had been 9:27).

Can we say "walking on air"? Still, the Buffalo Run is my reality check race. The real racers show up for this one. That 9 minute pace was not good enough to put me in the top 3 finishers (for my age/gender)... but it was wonderful to me.

After the finish, I could not resist walking around the park to snap a few shots of the scenery (including that shot of the buffalo above) that we had run past. And in the process, got to high five with HOT4FITNESS, who was out there on the course, too!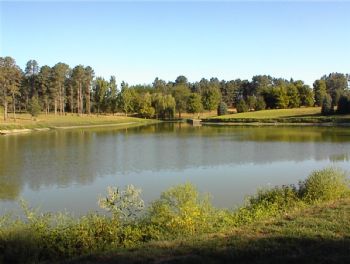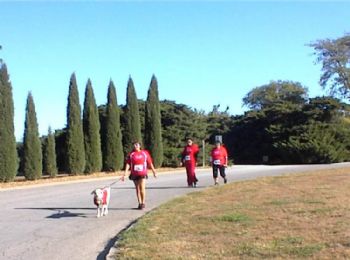 These were the last three partipants on the course, walking it out... sorry, but the pup does not get a racing bib or official time.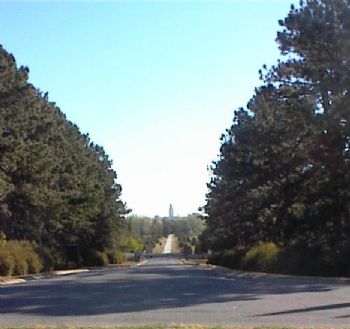 Looking down the park entrance to downtown in the distance.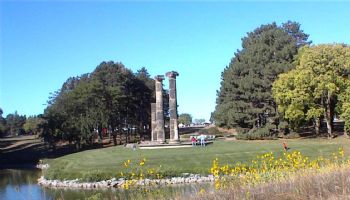 Life is good. Spark on!





First Page
1
2
3
4
5
6
7
8
9
10
11
12
13
14
15
16
17
18
19
20
21
22
23
24
25
26
27
28
29
30
31
32
33
34
35
36
37
38
39
40
41
42
43
44
45
46
47
48
49
50
51
52
53
54
55
56
57
58
59
60
61
62
63
64
65
66
67
68
69
70
71
72
73
74
75
76
77
78
79
80
81
82
83
84
85
86
87
88
89
90
91
92
93
94
95
96
97
98
99
100
101
102
103
104
105
106
107
108
109
110
111
112
113
114
115
116
117
118
119
120
121
122
123
124
125
126
127
128
129
130
131
132
133
134
135
136
137
138
139
140
141
142
143
144
145
146
147
148
149
150 151 152 153 154 155 156 157 158 159 160 161 162 163 164 165 166 167 168 169 170 171 172 173 174 175 176 177 178 179 180 181 182 183 184 185 186 187 188 189 190 191 192 193 194 195 196 197 198 199 200 201 202 203 204 205 206 207 208 209 210 211 212 213 214 215 216 217 218 219 220 221 222 223 224 225 226 227 228 229 230 231 232 233 234 235 236 237 238 239 240 241 242 243 244 245 246 247 248 249 250 251 252 253 254 255 256 257 258 259 260 261 262 263 264 265 266 267 268 269 270 271 272 273 274 275 276 277 278 279 280 281 282 283 284 285 286 287 288 289 290 291 292 293 294 295 296 297 298 299 300 301 302 303 304 305 306 307 308 309 310 311 312 313 314 315 316 317 318 319 320 321 322 323 324 325 326 327 328 329 330 331 332 333 334 335 336 337 338 339 340 341 342 Last Page

Get An Email Alert Each Time ONEKIDSMOM Posts