Sunday, July 13, 2014
A few years ago I started running, but I'm a single mom and as my runs got longer I faced the delema of what to do with my kids while I run. I don't have any family support in the area. Last winter I signed them up for a run club that formed for kids. In the last 7 months, my kids have been running once a week with me (it's my easy day), but it serves as double duty as fitness for all of us and some quality time for us to spend together.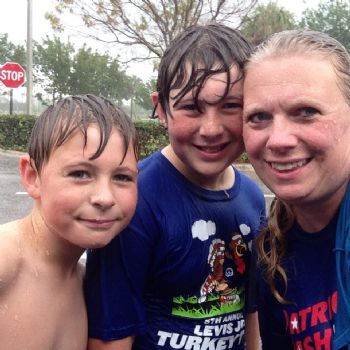 I really enjoyed the time. Now that it's summer, my older son is doing JR. Triathlon's so we've been bike riding together along with our weekly runs and going in the pool. He's doing well and we practiced bricks this week.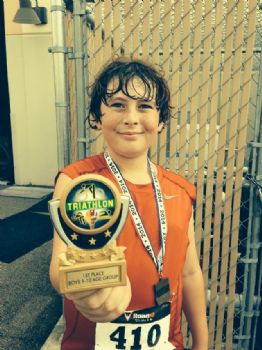 It's great to be able to get several hours of activity in without sacrificing family time. We've done some 5k's together. Did a color run - can't really call it a run but the kids loved it and it gets them moving.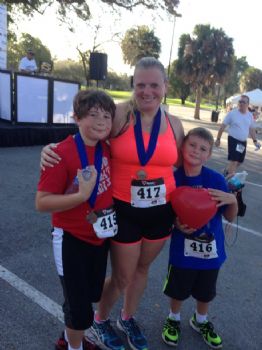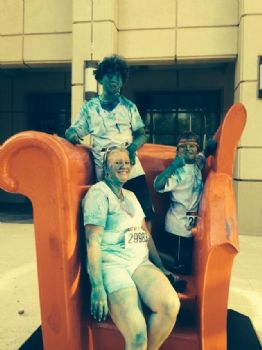 I even achieved a PR a few weeks ago chasing my little one down at a 5K.

He took second in his age group for the second time.

He loves it, that he's faster than his mom. If I start to gain on him, he looks back and giggles and takes off. He's only 8 so he has not mastered pacing yet but his fashion of running averages him out to the low 10mm - which puts mom in the mid 10's trying to catch up. The good news is if I continue to chase him down - as he moves into the 9's I'll move into the low 10's.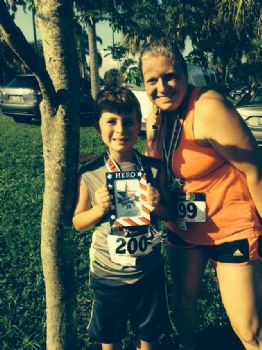 But the best part is the family time and keeping healthy together. I hope that these activities will stay with them as they grow up.