| | |
| --- | --- |
| | PINKHOPE's Recent Blog Entries |


Wednesday, October 29, 2014
Most of us have had weight loss success at some time. I'm not saying most have managed to get to goal weight but at least have had a week or two or maybe even months where weight loss has happened. In my lifetime I have gained and lost a few "humans". I know WHAT it takes to make the scale go down. It's the commitment to "doing" it that ebbs and flows.

I have had months of restarts that have failed to build much steam. I really want to lose more weight and admit it's more challenging right now due to some big life changes but it's not impossible. "I" have to commit to doing what I did before to get more weight off.

It's often good to do a bit of Monday Morning Quarterbacking. I know it's not Monday and this isn't a game of football but here are my observations about my personal journey of late and what I must do to have a winning game in the future:

SUGAR - I have let it creep back in mostly in the form of my twice weekly glass of lemonade at a friend's house. I need to say WATER please and stick to it. I have also allowed myself to have dessert twice a week at her house. It's hard not to accept the piece of pie, homemade bar cookie or frozen concoction but I need to just say "cup of tea" please.

LACK of Fruits and Vegetables - When the most frequent vegetable in my diet is a potato there is a problem. I have to drive a bit to get good produce (next county) but I need to learn to eat what's in season and available.

FITNESS - Before our household goods went into storage I was on the elliptical, recumbent bike and/or treadmill daily. I realize they were a big part of my success. We won't be in our new house until Spring so I'm going to see if there is some way we can unearth them in the storage building and carve out a place I can do some workouts.

TRACKING - Again, our rural move has affected that. We have poor internet connectivity and cellular coverage. I have to carry my laptop to town to do posts like these. While I can use a notebook I don't have the ability to look up calories on the internet like I used to. If I had a good connection I would be able to find the calories in a serving of my favorite restaurant food. I need to look for books that give this same kind of information so I don't have to rely on the internet.

ACCOUNTABILITY - I used to keep a chart right on the refrigerator. I quit doing that when I put on 10 pounds. The chart is going back on the refrigerator again today. It's a visual that keeps me "in the game".

MINDSET - I used to have a mindset of weight loss and fitness. I think building the house took over and became a priority but there should be room for both. YES building this house is a HUGE job but if I work it right I should be able to make it be a HELP to losing weight.

GOAL SETTING - I quit setting short term goals. I'm going to set a few new ones to help motivate me forward! Making them realistic is key but having them is essential.

A new month is right before me. Time to make progress.

GOAL #1 - Weigh less on Nov. 30 than on Nov. 1.

GOAL #2 - Be reasonable about Thanksgiving. Plan extra exercise.

GOAL #3 - Do not buy any 1/2 price Halloween Candy.

GOAL #4 - IF I have lost 10 pounds by Nov. 30 get a non-food reward.


Make plans for YOUR healthy November now!

PRESS ON!









Wednesday, October 01, 2014
As I have shared before we are building our "forever home" on the farm. It's a BIG job. While we are not physically wielding the hammers I spend time on the job site daily making decisions when changes occur, choosing materials, correcting errors and paying the bills. It can be very stressful at times.

There is a good side to this: I'm on my feet, walking up and down stairs, climbing ladders and upping my activity. I'm not eating (the house site is in the middle of nowhere). I'm learning a LOT about construction and I'm seeing the progress right before my eyes.

The downside to this effort: I have to work hard to get my intentional fitness minutes because I'm so tired when I get home.

The solution was a challenge proposed by a friend to get strength training daily. It's kept me focused and as tired as I am when I get home I make sure to do my squats, curls, push-ups etc. It really helps me stay on the journey.

Strength Training is often overlooked in favor or running, jogging, swimming, walking etc. I think we feel like we are "doing more" when sweating on the elliptical or watching the miles go by as we run. Those exercises are great but they work the same muscles leaving many other muscled unchallenged. THAT'S why we need to do strength training.

I'm seriously hoping this current challenge develops into a habit for me that sees me doing strength training multiple times a week!


Press On!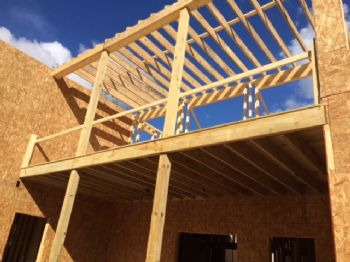 Friday, September 12, 2014
Yesterday COULD have been a loss. I woke with intense hip pain and I'm itching from my knees down due to turkey mites. If you don't know of this larval stage that produces intense itching just trust me. It's worse than chiggers!

With two issues making me miserable I knew it wasn't going to be a high exercise day. Rather than withdraw into a cave of comfort eating I chose to focus on my nutrition since I was going to be fairly sedentary for the day.

I discovered that taking a little bit of time can be the difference between a healthy 300 calorie meal and a quick, mouth-stuffing 1000 calorie meal. At breakfast I could have gone with a quick carb-loaded meal but instead I took a little time to scramble some eggbeaters and have 4 ounces of juice. At lunch I could have plowed through a bag of cheese puffs but instead I chose to fix a green salad with a "slim slice" of cheddar cut up on top. At dinner I was tempted by the frozen taquitos but chose instead to eat some green beans and roast pork.

Taking a "little" time to make a healthier choice and do a bit of light cooking made the difference in a good day stepping forward rather than a bad day stepping back. The best part about the little choices I made is how I felt at day's end. Granted, my itching was no better and my hip was begging for ibuprofen but I felt accomplished and that MOTIVATED me to get up today and do the same thing!

Success breeds success. When we can string a few days of success together we begin to see progress. After weeks and months we may see HUGE progress BUT it all boils down to those "little things" we do day in and day out that move us along on this journey.

Mind the "little things" today and draw strength from your accomplishments. We CAN do this!

Press On!





Wednesday, September 10, 2014
I am still living with boxes and "stuff" piled up around me in the temporary dwelling we call home while the house is under construction. In our move last week we used all the towels, bedding, mattress covers, rugs etc. as padding for pictures, small pieces of furniture etc. I began doing laundry last night. On the 2nd load I moved a heap of wet towels to the dryer and "crickets". It won't start. It has power (the light is on in the drum) but it just won't start.

Another speed bump but this one, though challenging, will not stall my forward motion. Yes, I have wet laundry and the nearest laundromat is 30 minutes each way. I think I'll go to town and buy some rope and rig up an old fashioned clothes line. Then I will stop and ask my friends at the Farm Supply where to find a repair man in this rural setting.

Is it an unexpected obstacle? Yes. Does it have to derail my progress? NO!

Life is full of speed bumps. We can use them as excuses or face them square on and do something about them.

While I am inconvenienced I am not undone. I've got a job to do and I'll do it even IF I have to step back to my childhood and use a clothesline and clothespins!

Press On!






Tuesday, September 09, 2014
Life passages often make us reflect. We just closed on our home in the Chicago suburbs, packed and moved this past week to Central Kentucky. We have been living here since April but our home and most of our belongings were still up north.

We lived in that Wadsworth house for nearly 16 years. It saw many life changes, our son's graduation from high school and college, the passing of both of my husband's parents, the birth of three great nieces, travels across the continent and overseas, times of great illness and times of healing. It also saw me reach my highest weight and work my way down over 100 pounds.

Behind our house I planted a 16" spruce seedling when we moved to Illinois in early 1999. That tree now stands over 15 FEET high and has a HUGE girth. It made me think. I saw "potential" in that $10 seedling from Home Depot years ago. Now it was not going to grow into a massive conifer in a few weeks. It took years and years. I had to water it with a hose one year during a drought. When straight-line winds lifted it's rootball a few years ago we had to dig and move it back in place and support it with guy wires until it re-rooted. All that work over all those years had a pay off. It's a beautiful tree that now stands on the property as a witness to our sixteen years there.

All of us have potential too. True, we can't make drastic changes in a few weeks. Often it takes months or even years but with the same nurturing and care through the "rough patches" we too can see success.

I certainly have not had a "great" year. While I have maintained the bulk of my weight loss the distraction of relocating to another state has made it "easy" for me to put my journey on a back burner. Potential is never "lost". I just pick up my journey and press on.

Now that I'm fully in Kentucky I can continue my progress. It's just a matter of taking another step in the right direction.

Press On!




1 2 3 4 5 6 7 8 9 10 11 12 13 14 15 16 17 18 19 20 21 22 23 24 25 26 27 28 29 30 31 32 33 34 35 36 37 38 39 40 41 42 43 44 45 46 47 48 49 50 51 52 53 54 55 56 57 58 59 60 61 62 63 64 65 66 67 68 69 70 71 72 73 74 75 76 77 78 79 80 81 82 83 84 85 86 87 88 89 90 91 92 93 94 95 96 Last Page

Get An Email Alert Each Time PINKHOPE Posts