| | |
| --- | --- |
| | PIXIE-LICIOUS's Recent Blog Entries |



Monday, October 20, 2014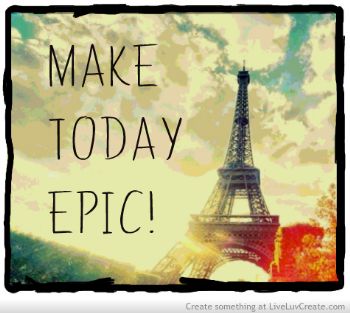 Today is day 47 of my streak!

Have you ever seen those workplace signs that say "X number of days without an accident" or something similar? Those signs are there to motivate the workers to keep up the good work and stay accident free.


I'm on a Spark streak. My goal is to make each day as healthy as possible by eating right and exercising. I don't NEED a streak in order to keep me going, but it is something that motivates me. I am committed to this healthy lifestyle, not just because of a streak, but because I want to make the rest of my life the best of my life. I want to be healthy and fit, plain and simple. This isn't a temporary goal. This is for life, whether I'm counting a streak of days or not.

Yes, I want to wear a smaller clothing size. Yes, I want to look as good as I can. But my main motivation for making a lifestyle change is because I want to FEEL good. I know how bad it feels to be obese and out of shape. I'm still obese, and I still have pain. But I know that every healthy meal and every workout helps me inch closer to my goal. And since I've started this streak, I feel so much better than I did just two months ago! It amazes me how good I feel now, even though I'm still so far from my goal. Sometimes I think "If I feel this good now, I can't wait to find out how its going to feel one month...or two months....or six months...from now!" Its exciting to think about.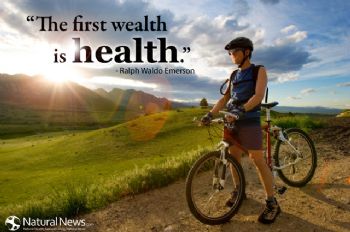 My streak motivates me. I look forward to updating my Spark status every morning with a motivational quote and an update on my streak. When I see that number, I'm proud of myself, and motivated to make that day another good one so I can add it to my streak. In a way, posting that number is like a little daily reward to myself, to acknowledge that I'm still on track.

Whether you're on a Spark streak or not, you're going to be tempted from time to time. You're going to have a day (or week, or more) where you're off track. The important thing is to just start over again.

So yes, streaks do end. But they can always start again. I'm proud to say that I'm on day 47 of my streak, and although I don't know how long this streak will last, I do know that when it does end, I'll get right back to starting another one! I always tell my Spark friends "You are worth the effort", and I know I'm worth the effort, too!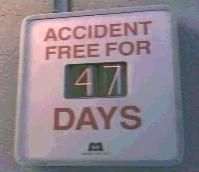 Saturday, October 18, 2014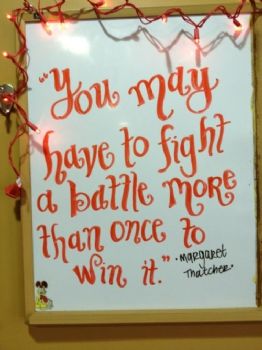 Today is day 45 of my streak!

Being back on track feels great. I'm seeing and feeling so much progress, and I've had some awesome NSV's. (Non-Scale Victories.) My clothes have gone from being so tight that I could barely fit into them, to now fitting just right. (And some things are a tad bit loose!) I'm not ready to go down a size yet, but I can tell that a size change is really not that far off, and its exciting! When I get up every morning and get dressed for my workout, I have to spend a moment or two just appreciating and marveling over the fact that "this shirt fits better than when I wore it last week", or "these workout pants are loose in the bum now!"

Last Christmas, my hubby got me Les Mills Pump home set. I was so psyched! I planned to workout with it faithfully...and I got off to a good start, but then lots of things happened in my life and I pretty quickly abandoned it. Not completely. I'd pick up the barbell every once in a while and do a half hearted workout. But I wasn't putting any UMPH into it.

Well, I am now! Since starting this streak, I have been putting some UMPH into ALL of my workouts. I've been doing Les Mills Pump 3x a week (following their recommended schedule of workouts.)

www.youtube.com/watch?v=Gh9wQvCETtU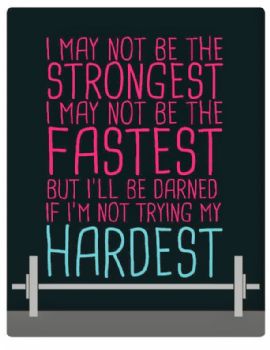 In addition to Les Mills Pump, I'm doing DDP Yoga 4x a week, and cardio 4x a week. I have a huge selection of cardio DVD's to workout with (plus there are a lot of great workouts here on Sparkpeople, too!) The cardio workout I did last week and will do next week is this one;

www.youtube.com/watch?v=7nAtLzwbOSo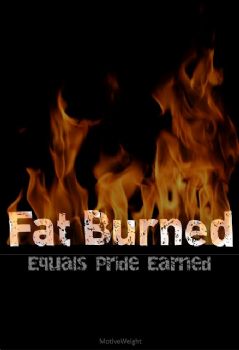 I am only on day 45 of my streak, and I have a long way to go. But I'm steadily firming up, getting stronger, and building my endurance. I took a lot of steps in the WRONG direction this year, and I gained back almost all of the weight I'd lost...but I'm back on track now and I'm committed to being my own hero, one day at a time. Every workout and every healthy meal brings me one step closer to my goals!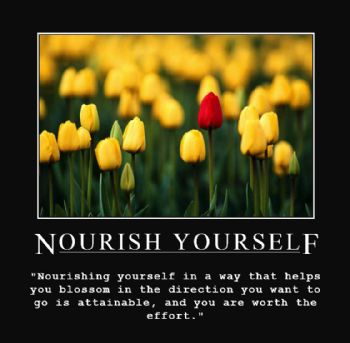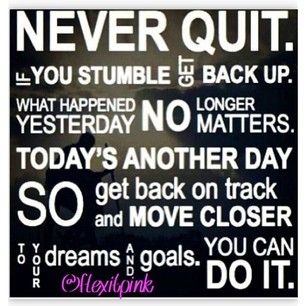 Monday, October 13, 2014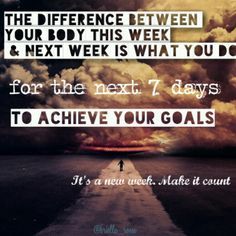 Today is day 40 of my streak!

Last week was very healthy and successful, and now I'm ready to just keep on going and make this week healthy, too! I got off to a good start yesterday. I went out to breakfast with my two sons. They have no weight issues, so they both got the big breakfast. I think it was called a Lumberjack Breakfast! For half a second (okay, a little longer than that) I was tempted to order the same thing! I made up my mind that I would have it...and when the waitress came, I was ready to place my order for a big old breakfast too. I told myself that it was okay...its was just one meal, and I've been on track for over a month so I deserved it.

But then I suddenly thought "I need to eat according to my goals." And when I placed my order, I ended up asking for a small fruit cup, a cup of tea and a poached egg.




When our plates arrived, my sons dug right into their food, which smelled very sweet, sugary and greasy. It was kind of gross, to be honest. I just thought of all that heavy food laying like a lump in my stomach, and I was so glad that I hadn't ordered the Lumberjack. They make it sound so good in the menu description, but really its just a bunch of salt, fat, and sugar. I don't need that!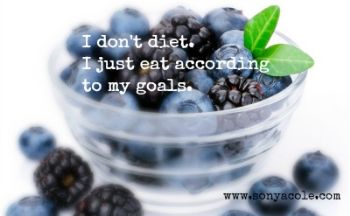 After breakfast, my oldest son went back to his house to take a nap. Seems like that big breakfast sapped his energy. As for me, I went to the grocery store to do my weekly shopping, and I stocked up on lots of healthy food.

When I got home, I put the groceries away, and then I got an index card and wrote "I will eat according to my goals" on it, and taped it to the refrigerator. That statement really motivates me!








Friday, October 10, 2014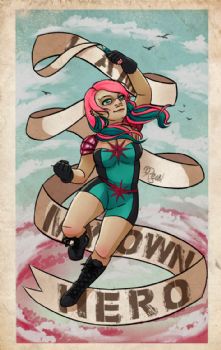 Today is day 37 of my streak!

Last month, I got a couple of new shirts that were one size too small for me. I call them my Motivation Shirts, and I hung them up right in the living room, which is also my workout room. I guess it looks kinda strange to have two women's shirts hanging on the entertainment center, but I don't care! Whenever I workout, I see those shirts and it really does make me want to work harder and stay on track.



(This is my workout room/living room. On the left is my shelf of workout DVD's under a green index card that says "Be Your Own Hero", which is my mantra. In the blue lined basked are more workout DVD's plus resistance bands. On the right are my two Motivation Shirts, my stability ball, my kettlebells, and in a basket next to the couch are my weighted kickboxing gloves and 3 pound dumb bells. The heavier dumb bells....5 lbs and 8 lbs.... are on the left, not in the picture. Front and center is my step bench, and my Les Mills barbell and weights. I also have two yoga mats rolled up behind the couch. I like to have everything in its own proper place. A messy workout area would be DE-motivational for me.)

I got those two shirts towards the end of September, and I could barely get them on my body. I was totally smooshed into them! But I knew that if I stuck to my workouts and my eating plan, I would fit them eventually. So I set myself a goal, to be able to wear them by the middle of October.

So as I write this blog, we're still 5 days from the middle of the month...but I decided to try those shirts on today! What a great NSV I had when I did that! Nope, they didn't fit me. They're still too tight. But they're nowhere near as tight as they were when I bought them last month! I can definitely tell that I've made progress, and I'm really proud and motivated by that. I know I won't fit into those shirts by the deadline I set for myself, but I'm not upset about that. I'm just excited that I'm so close to being able to wear them. My new goal now is to fit into those shirts by the end of the month, and that is a goal that I think I will meet. I'm certainly going to work for it!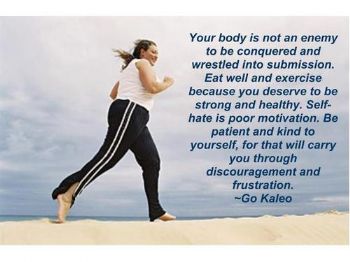 Sunday, October 05, 2014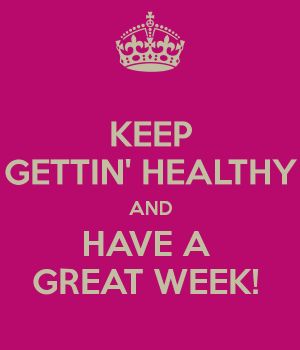 Today is day 32 of my streak!

I'm all ready for a healthy week! I have my workouts planned, and the kitchen is stocked with healthy food from my trip to the grocery store this morning. I got celery, carrots, hummus, cantaloupe, strawberries, apples, bananas, watermelon, eggs, sweet potatoes, veggie burgers and Greek yogurt, to name just a few things.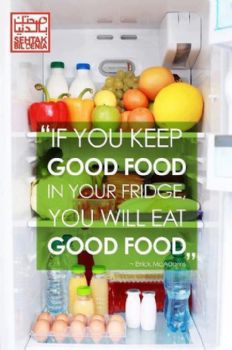 Tomorrow I'm going to make two batches of my favorite Sparkpeople recipe, so I'll have some to freeze. Whether or not you're a vegetarian like me, I think you might like this recipe. I love it, and make it often;

recipes.sparkpeople.com/recipe-detai
l.asp?recipe=1239857

When I got dressed this morning to go to the grocery store, I reached into the closet for my much hated elastic waist jeans. But as I was reaching for them, I noticed a pair of my "regular" jeans....the ones with the zipper and button, that I haven't been able to wear for MONTHS. I decided to try them on, just to see if I'm any closer to fitting into them. I thought that perhaps I might be able to get them on, although I was sure I wouldn't be able to fasten them. So I pulled them on and was pretty amazed that they slid over my bottom so easily! And guess what? I was able to fasten them! I was so shocked! It felt great to be able to wear "real" jeans again instead of the ones with the elastic waist. I was so psyched by that....I ended up getting my straightening iron out and fixing my hair, and then putting on makeup and a pair of earrings and a pretty blouse.

As I was leaving to go to the store, hubby told me he had a present for me, for staying on track for a month. He got me a Blender Bottle, which I'd really been wanting! Now I don't have to stir, stir, stir (and stir some more) when it comes to making my protein drink! That was a great reward, and it made me feel awesome because hubby was acknowledging my hard work!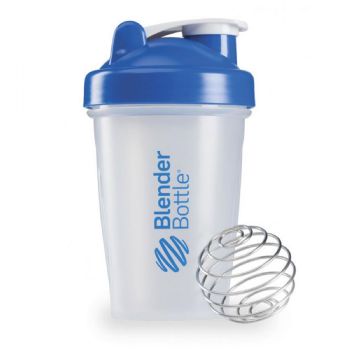 Anyway, I'm so ready to have a healthy week and to keep this streak going. My workouts for the week will be DDP Yoga, Les Mills Pump...and this workout on my cardio days;

www.youtube.com/watch?v=6AzBLQQmBq4

Hope you're ready for a healthy week, too!





1 2 3 4 5 6 7 8 9 10 11 12 13 14 15 16 17 18 19 20 21 22 23 24 25 26 27 28 29 30 31 32 33 34 35 36 37 38 39 40 Last Page

Get An Email Alert Each Time PIXIE-LICIOUS Posts