| | |
| --- | --- |
| | PIXIE-LICIOUS's Recent Blog Entries |



Tuesday, September 30, 2014


Today is day 27 of my streak!

I've spent most of this year being off track (and gaining back almost all of the 71 lbs that I'd lost.) I wanted to get back on track, and I tried to do it (many times) but to be honest, my efforts were just plain wimpy. I almost completely stopped working out. And when I did workout, I would just barely go through the motions, and then I'd quit before the workout was done. The slightest bit of exertion would make me get out of breath. My clothes were bursting at the seams, literally. When you hear a tearing sound as you're putting your clothes on, you know the time has come to either start losing weight, or go out and buy bigger clothes.

Unfortunately, I chose to just buy bigger clothes.

I was almost back to my starting size, 3X.

Then, almost a month ago, I got some tough love. It came in the form of a letter in my email. That letter was from myself. I'd sent it from a website called FutureMe.

www.futureme.org/

From time to time, I like to write motivating and encouraging letters from myself using the FutureMe site. But this most recent letter was a real surprise. I don't remember writing it, but it was just what I needed to hear. This is my letter, edited for language and to take out the names of my hubby and sons.

"Dear FutureMe,
Stop lying, stop waiting. Stop going half a&&. Either lose the weight or be prepared to feel like &%$# for whats left of your life. This weight is killing you and you know it. You better start caring. (Youngest son) needs you. (Older son) needs you. (Hubby) needs you.
There is no treat or food on earth that is worth killing yourself for. And the junk food IS killing you. The weight is killing you. You hurt all the time, you have no energy, you get out of breath, etc. Yet you KNOW how good it feels to be healthy and losing the weight. So get back to work, damn it. Stop wasting time!"




That letter was just the wake up call I needed! I started my streak that very day. I cleared all the junk out of the kitchen. I didn't lie to myself and say "Oh, you can keep this, you won't eat it." Or even worse "Just eat it all now so it'll be gone, and then you can start your streak tomorrow. " I knew if I hesitated for one more day, my mojo would get lost, and I'd never get started because I would just keep on saying "I'll start tomorrow."

The re-start was not easy. My body craved junk food for almost 2 whole weeks. Getting back to really WORKING during my workouts was difficult too. I guess I'd been lying to myself for so long, I didn't realize how truly out of shape I'd gotten. It broke my heart to find that my stamina was nowhere near to what it had been last year. My strength had decreased too. I wanted that stamina and strength back, and I knew that in order to get it, I'd have to work for it.

Well, for 27 days, I've been doing just that....working for it! And not only is my stamina and strength increasing, but I'm also losing weight too. I don't know how much (since I'm not going to weigh myself) but my clothes are fitting again. Hubby gave me a hug on Saturday morning and said "Hey, you feel smaller!"

This week for my workouts, I'm doing my usual DDP Yoga and Les Mills Pump. On cardio days, I'm doing this workout;

www.youtube.com/watch?v=NiKXuRlcySU

And right now, I am going to stop blogging, and get outside and mow the lawn! (Its a great cardio workout, you know!)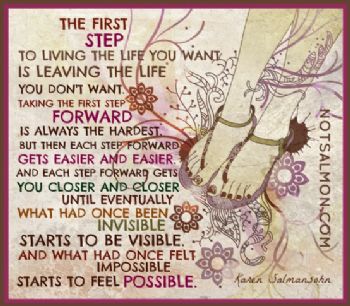 Wednesday, September 17, 2014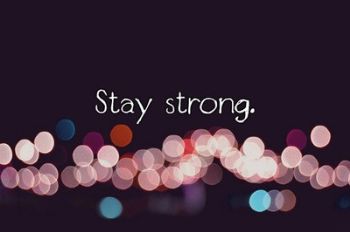 Today is day 14 of my streak!

This week has been going really awesome so far. On Monday, I got two great workouts done (Les Mills Pump and DDP Yoga), and then in the evening I mowed the lawn. It felt great to be so active, and to know I was burning away a boat load of calories!

On Tuesday, I went to lunch with both of my sons. We went to a buffet restaurant so we could sit and linger over our meals. I stayed on track with my eating...I had an enormous salad of mixed greens, carrots, celery, onions, green beans and a little bit of garbanzo beans. I brought my own pre-measured salad dressing from home. My oldest son was embarrassed when I pulled that little container of salad dressing out of my purse, lol.




This buffet restaurant has a whole table of assorted desserts, and there is one dessert in particular that has always been my favorite. I've been known to have 2 or even 3 helpings of it back in the old days! (AKA: Two years ago.)



But I didn't have a single bite of it this time! My sons both got some desserts, but I went back to the salad bar to get some fruit. They had a nice variety, although some of the fruit was covered in some red sugary looking sauce. I passed those fruits by and just had some plain watermelon and cantaloupe slices.

After lunch, the three of us went for a nice long walk in the shopping center. We stopped at TJ Maxx, because I wanted to buy myself something as a reward. I found two shirts that I liked but couldn't decide on which one to get....so my oldest son bought one for me, and I bought the other one. They're both a size 1X and so they're too small for me at the moment. I am currently a size 2x, so my goal is to fit into those shirts by mid October. Wish me luck!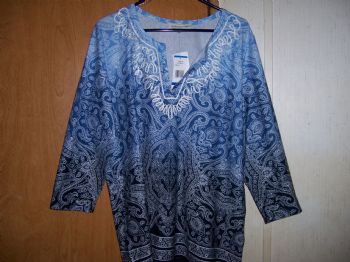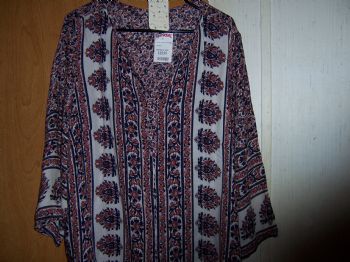 I had a cardio session planned for when I got home, but I got busy doing other things and never did do my workout. Thats not a fail, though. I just counted it as my rest day!

Yesterday felt like such a victory. I survived the all you can eat buffet! I'm at the two week point of my streak, and I am so determined to do my best to keep this streak going.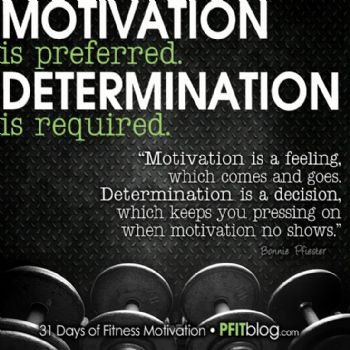 Wednesday, September 10, 2014
Today is day 7 of my streak!

I just wanted to do a quick blog to update how I'm doing on my fresh start. In my last blog, I confessed that I have really done terribly this year and I've gained back most of the 71 lbs that I'd lost. But I'm back on track now and I'm trying to only look forward.

For the past 7 days, I've been tracking my food and working out faithfully. Not just working out, but really putting effort into it for a change! This week I am doing three different workouts. I do DDP Yoga just about every day, simply because I love it. On strength training days, I do Les Mills Pump. And on cardio days, I'm doing this DVD:

www.youtube.com/watch?v=6KOW49FXYYA

Its too soon for me to have any huge NSV's such as needing smaller clothes, or being able to leap tall buildings in a single bound, but I know those big NSV's will be coming soon if I just keep going. I'm looking forward to them, though! I can't wait until I have an awesome NSV to blog about!

Yesterday after I finished my cardio workout, I was sweaty, red faced and exhausted....but it felt great! Its been literally MONTHS since I've pushed myself to work hard when exercising, and I'd forgotten how good I feel after a challenging workout! I hadn't realized how much I missed that feeling. The highlight of my day yesterday was knowing that I'd earned my shower!






Saturday, September 06, 2014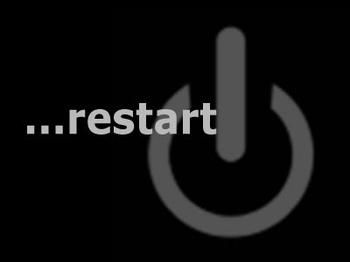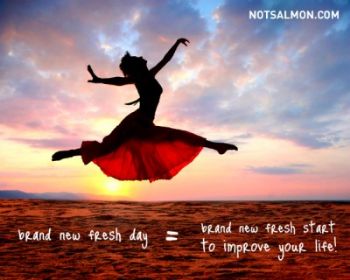 Today is day 3 of my streak!

It has been a while since my last blog...over a month! Truth is, I haven't felt like blogging because I've been WAY off track, and I didn't want to admit it.

Now I'm going to be completely honest. This has not been my year all. I started out feeling highly motivated, though. I had been at a plateau for ages, but I was sure that in 2014 I would break through it and finally reach my goal size. Hubby had given me Les Mills Pump for Christmas, and I looked forward to working out with it. But then at the beginning of January, hubby became ill, and had to have emergency surgery due to a ruptured appendix. I told myself that I wasn't able to workout at all, because I was spending my entire day at the hospital with him...and then when he came home a week later, I had to take care of him. (In addition to taking care of my adult son with autism.) But the truth is, I could have found the time to workout if I had wanted to. (I found time to watch TV and eat junk food, after all!) But I allowed myself to make excuses. Not only was I skipping workouts, I was eating a LOT of fattening food. I could tell I was gaining weight, but I tried to ignore it.

Then at the end of February, just as I was getting to the point where I was ready to get back on track, I got some terrible news. My dearest Spark friend, Lori, passed away. It was such a shock, even though I knew she was in the hospital in serious condition. I just had so much faith that she would recover, so it devastated me (and her many Spark friends) when we got the news that she had passed away.

I was so depressed over Lori's passing, and then it just seemed like things kept piling on in my life. Financial issues, extremely stressful family issues, and then my friend Dot moved away in June. And to cope with everything, I just kept eating. I would try to get back on track, and then I'd have a few good days, but I'd soon be back to my old ways. I was gaining weight so fast! We all know how unfair it is...it takes much longer to lose the weight than it does to gain it! The weight was coming back on and my clothes were super tight. I finally had to give in and go to Goodwill to buy some clothes that fit! I hated going back up in sizes, but it had to be done.

And now the hardest thing to admit. My "prize" for overeating and skipping workouts is that I am ALMOST back to my starting weight. Yes, I lost 71 lbs...but I've gained most of it back. I'm not sure exactly how much weight I've gained back, because I'm not weighing myself, but I know my body and I can tell. I'm very close to where I started, which is obviously not where I want to be!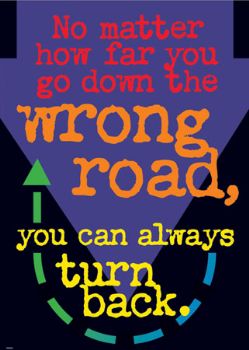 I'm disappointed in myself, and I'm sure that some of my Spark friends might be disappointed in me, too. But I felt it was important to be honest with myself and my friends. I don't want to hide in shame anymore. I don't want to keep making excuses. And although for a while there I thought it would be easier to just give up, I know the truth. Giving up would just lead me to an early grave, literally. And I don't want to die because of my obesity.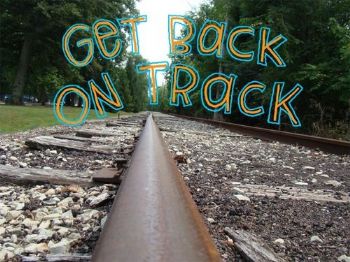 So I am starting over. I'm going back to what works for me. I'm doing a streak of "days in a row" again. Each day that I work out and eat according to my plan is another successful day in my streak. Today is day three! I have a very long way to go. To be honest, it sucks to have to lose all of those pounds over again. But it would suck even worse to just give up! And I will never give up. I have failed, but I am not a failure. I keep reminding myself of one of Lori's favorite quotes, which is;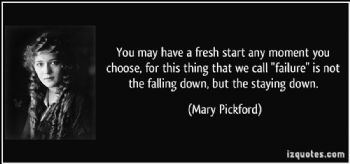 I am choosing to have a fresh start every day, and although I may fall down along the way, I will do my best to never stay down.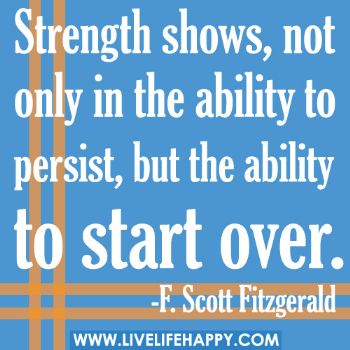 Friday, July 18, 2014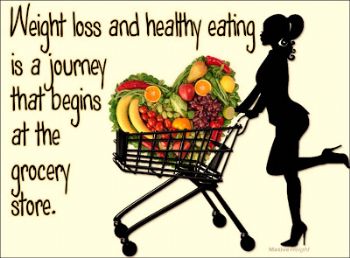 I got up bright and early this morning to go grocery shopping with my youngest son. I had my list written out, and I was ready to only buy healthy foods. No junk!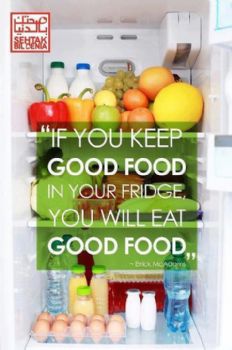 But as I walked up and down the aisles with my son, it seemed like at almost every turn, there was some "treat" that was calling my name. My determination to stay on track started to fade, and I thought "I'll just buy one treat....and I'll track it, so it'll be okay."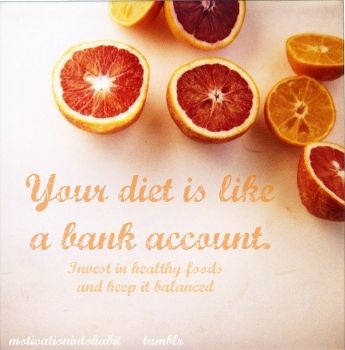 Well, a funny thing happened. As I shopped, I picked up various treats, and then read the nutritional information on the package. And I would say "Nope, I don't want that, the portions are so small and the calories are enormous" or "hmmm, the calories aren't so high, but look at all that sodium!" or "Yikes, too many sugars in that!"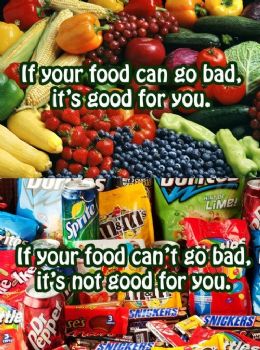 Finally I decided that if I was so concerned about calories, fat, sugar, sodium, etc....then I'd be better off without such a "treat!" I don't want to put garbage like that in my body. Eating junk food isn't really a treat, after all. The real treat is that little bag of Ranier cherries that I got for myself instead...healthy, low calorie, and most important of all, REAL food!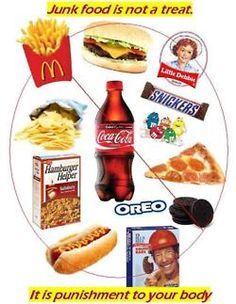 I'm not going to call junk food "treats" anymore. I'm going to call it what it really is... junk!

I'm proud of myself because I didn't buy JUNK food at the store this morning, and that is my NSV for today!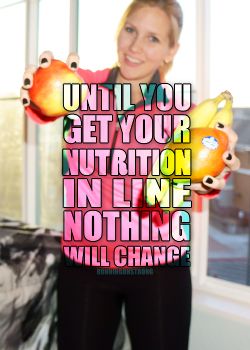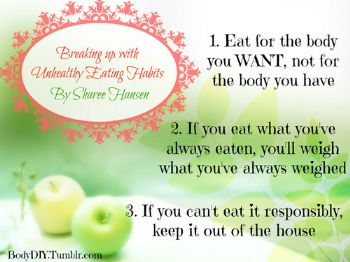 1 2 3 4 5 6 7 8 9 10 11 12 13 14 15 16 17 18 19 20 21 22 23 24 25 26 27 28 29 30 31 32 33 34 35 36 37 38 39 Last Page

Get An Email Alert Each Time PIXIE-LICIOUS Posts