| | |
| --- | --- |
| | PIXIE-LICIOUS's Recent Blog Entries |



Tuesday, December 09, 2014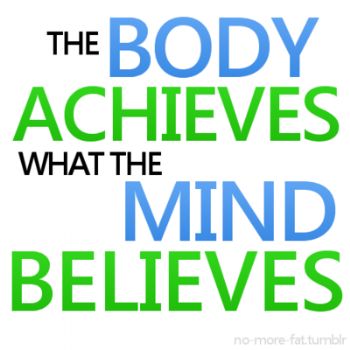 Today is day 97 of my streak!

Its been a couple of weeks since my last blog. Even though my streak has continued, I have to admit that my motivation has begun to fade lately. We got some bad news last month, which is impacting us financially. That, combined with the fact that I've been at a plateau for about a month now, has really been a mojo killer. But motivated or not, I know that I have to eat right and exercise. I've got goals to reach, and if I let myself give up every time I get bad news or hit a plateau, then I'll never get to where I want to be. Sometimes I have to literally force myself to workout or to pass up unhealthy food...and while I may resent it at the moment, I always feel proud of myself at the end of the day for staying on track.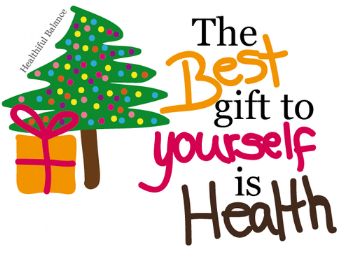 I'm already looking ahead to the new year, and I'm giving myself a 90 Day Challenge starting on January first. The focus of my personal challenge will be to make noticeable progress by April 1, 2015. I will have hubby take a front and side picture of me on New Years day, and then again every 30 days. And to keep myself accountable, I'm going to post the pictures in my Spark photos. Yikes! Its a little scary, (especially since I'm working hard right now, yet at a plateau) but I think the fact that I'm putting myself out there like that will be a strong motivation to do well!

This upcoming challenge doesn't mean I'm giving up right now. I am definitely still focused on staying on track through the holidays! Who knows? Maybe I'll have beaten this plateau by the time I start my 90 Day Challenge. I am certainly going to try!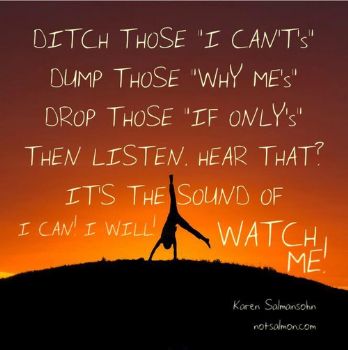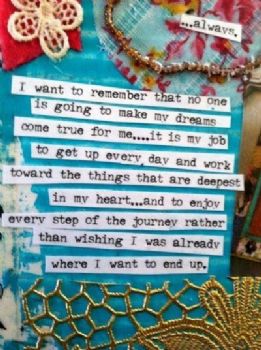 Saturday, November 15, 2014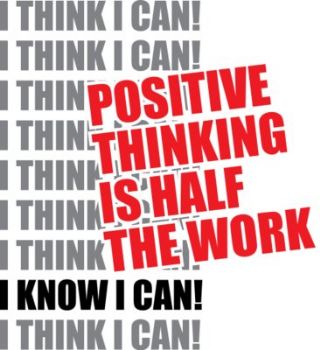 Today is day 73 of my streak!

I've been having non scale victories (NSV's) left and right lately! I love it when I get in the car and I can slide right into the drivers seat without having the steering wheel pressing against my stomach anymore. I love it when I pull my jeans on and they glide over my thighs, and I love it when I can get deeper into yoga poses because my belly has gotten smaller! I don't weigh myself, but I can tell that I've lost weight. Not only are my clothes fitting better, but I just FEEL better all round. I'm loving how much energy I have! Just goes to show what working out regularly and eating a healthy diet will do for you. I'm looking forward to seeing what NSV's await me in the coming weeks and months!

This streak I'm on started in September, and since then I've been really committed to living a healthy lifestyle. I challenge myself every single day to try to eat as healthy as I possibly can. Some days are better than others, but I make sure that there is some good in every day. Progress, not perfection! And on top of eating as well as I can, I also workout 6 days a week. I used to really hate cardio, but over the past 73 days I've actually started to kind of like it! And I definitely love the results. In addition to cardio, I do yoga and Les Mills Pump. Hubby has even started working out with me sometimes, so its great to see that my lifestyle change is having an effect on him too.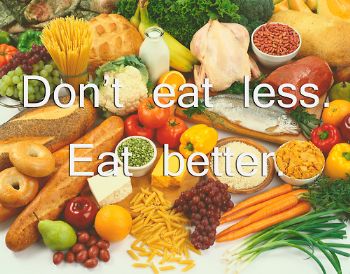 This time of year does make it hard to stay on track, though. So many food temptations out there! You can't shop anywhere without the treats (or threats, as I now call them) being displayed right in your face. Its hard to say no to them. There are some people who can say yes to just one, and be satisfied with that. I'm not one of those people. One bite almost always leads to one big binge. So I know that I can't even start. I need to stay strong.

I have a choice to make each time I'm faced with temptation; do I want instant gratification, or do I want something worth waiting for? If I eat the junk food, I know it will most likely cause me to binge eat, and easily undo a weeks worth of progress in one day. It will feel good while I'm eating that fattening food...but the feeling won't last. (And I will suffer the shame and remorse later on.)

But if I don't eat the junk food? I might have a few moments where I feel deprived, to be honest. But I also know that every time I say NO to temptation, I am taking a step closer to reaching my goals. Every time I choose to stay on track with my healthy eating plan, every time I workout when I'd rather chill out and watch TV, I am creating positive changes in my body and in my health. And I know that if I just keep going, I will get healthier, stronger, and I will eventually reach my goal. That is definitely something worth waiting (and working) for!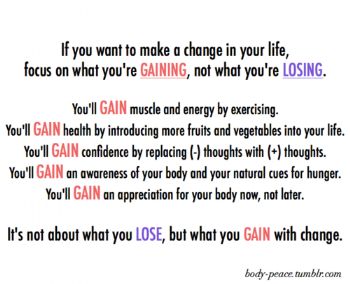 Monday, November 10, 2014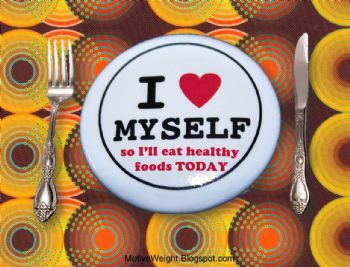 Today is day 68 of my streak!

Sunday is usually my grocery shopping day. I like to go in the morning, before it gets crowded. There once was a time when I could just blaze right through the grocery store in record time. That was back when I just loaded my cart up with garbage....frozen processed meals, salty junk food of every kind, lots of sweets, and many cans of high sodium soup. The only thing I cared about back then was to stock up on enough crappy, unhealthy food to feed my addiction for another week.

Grocery shopping takes me longer these days. I like to take my time choosing fresh produce. And now I don't buy anything in a can or a box unless I read the label first. Not just the serving size and calorie count, but also the sodium and sugars. I'm not perfect, but I try to really pay attention to what I'm buying. If something has an entire days worth of sodium in one serving, it doesn't go in my cart! Those foods that I used to see as "treats" don't appeal to me anymore. Nowadays, instead of seeing them as "treats" I see them as "threats" to my health. This saying is so true...........




I had a real struggle at this grocery store this past Sunday. Before I even got in the door, I was approached by Girl Scouts selling cookies, and some other group selling popcorn. I said "No thank you!" as I speed walked past them. Once I was inside the store, I was no safer, because it seemed like everywhere I looked, there was a holiday "treat" (or threat) in my face. Even in the produce section! Some of it looked darned good, to be honest. There were a couple of things that I actually picked up and considered buying. Until I read the label, that is!

I kept reminding myself "eat according to your goals!" It did help me to stay strong. I felt so proud of myself when I finished my grocery shopping and there was not a single treat/threat in my cart!

As I was driving home, I was thinking about those holiday "foods" that I'd passed up, and I didn't have a bit of remorse for not buying any. For one thing, they're not really food. They're just a bunch of processed ingredients that I don't need.

I know that this is just the start of the holiday season, and I'm going to have these temptations in my face whenever I go grocery shopping. Not just at the holidays, either. There are temptations all year round! But for some reason, if you put the words "holiday" or "Christmas" on a food package, its more compelling to buy it. (At least for me.) But I am determined to keep my streak going and to make this holiday season as healthy as possible.
I'm going to do my best to avoid the threats to my healthy lifestyle. And in return, I'll be treating myself to a healthier body and no regrets on New Years Day!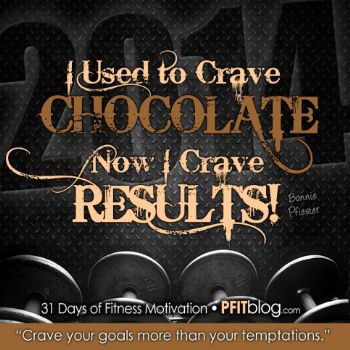 Thursday, October 30, 2014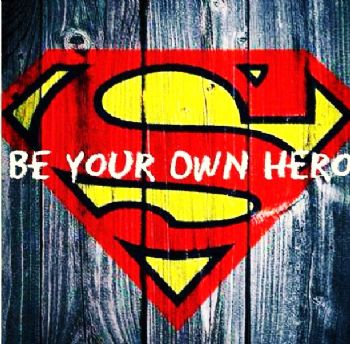 Today is day 57 of my streak!

I don't know when the "holiday season" officially starts....but according to the stores I shop at, it must have started in September! My local grocery store has had Halloween candy right next to Christmas candy for weeks now. And coming soon, we'll be inundated with Thanksgiving and Christmas commercials for all sorts of tempting food.

I know there is more to the holiday season than food, of course. But doesn't it seem like FOOD is at the forefront of every holiday event? And to be honest, for most of my life, I looked forward to the holidays simply so I could eat and eat and eat. And every year, I would start a diet the day after New Years Day, to take off those holiday pounds. But the diet would end within a week or two, and I would keep most of the holiday weight I'd gained. (And then gain more next year.)

But I'm not going to let myself go crazy this holiday season! I'm going to do my best to stay on track and lose weight. I might have a small cheat meal on Thanksgiving and Christmas day, but just those two days! After all, a holi-day doesn't have to turn into a holi-week or a holi-month, right?

Luckily, I'm on a great team with some wonderfully supportive ladies, and we're going to get through the holiday season together. Some of us will be trying to lose weight. Others will be trying to maintain. But we're all going to be focusing on trying to make this holiday season as healthy as we possibly can! It will be like getting a running start on having a healthy new year!




Last night as I was falling asleep, I was thinking about Christmas, and what gifts I wanted to get my family. I've already purchased a few things...and as I was recalling what I'd already bought, I suddenly thought of one thing in particular. I'd bought my hubby a 6 pack of his favorite kind of candy bar. As soon as I remembered those candy bars, my eyes flew open and I was wide awake. I don't even really like this particular candy bar very much, but suddenly I wanted one!

Hubby was asleep. I wanted to get out of bed and go to the spare bedroom closet (where I hide the Christmas gifts) and get that package of candy bars. There are 6 in the package....and they are individually wrapped. I could eat one, and no one would ever know. I was so tempted! After a few minutes, I got out of bed, put on my robe and flip flops, and headed to the spare room. I got that package of candy bars out of the bag. I sat on the floor and had a good talk with myself. I had to be honest and admit that if I ate one candy bar, I'd end up eating the rest. Not all at once, but they'd have all been gone within 2 days. I knew I couldn't sabotage myself like that. I told myself "Don't forget to be your own hero."

So I took the package of candy, and I put it (unopened) on hubby's desk. When he woke up this morning and saw it, he asked me why it was there. I didn't tell him about my moment of weakness. I just told him that I thought he'd like to have them for when he's in the mood for something sweet. Unlike me, hubby won't eat all of those candy bars in a couple of days. He has no problem with having one every once in a while. But he knows there are 6 in the package. I can't sneak one of them now!

I'm proud of myself for not giving in to that temptation, but I know I face a lot more temptation in the next couple of months. But I'm determined to make this holiday season the healthiest one possible.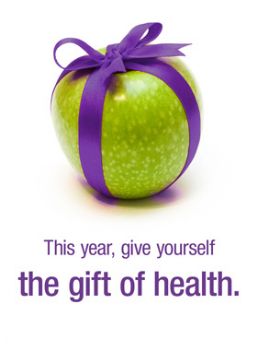 Monday, October 27, 2014


Today is day 54 of my streak!

I'm ready for a healthy week, and I hope you are too. My day got off to a great start. I had a healthy breakfast and a protein drink, and then I hit the gym (er....my living room, that is) to workout with Les Mills Pump.

Hubby got me the Les Mills Pump home set for Christmas, and it came with the barbell, weights and 7 workout DVD's. Today was my first time doing the "Pump Extreme" workout DVD, which is 58 minutes long! Hubby said "If you need to pause and rest a time or two, just do it." I said "All aboard the pain train!" (a Seinfeld reference) and got to it.

There were a couple of times during the workout where I did have to slow down, but I didn't stop. Afterwards, I was exhausted, but feeling great. I had to take a couple of moments to look in the mirror and admire the sweat stains on my shirt before I took my shower, lol. You know its a good workout when even your hair is wet with sweat!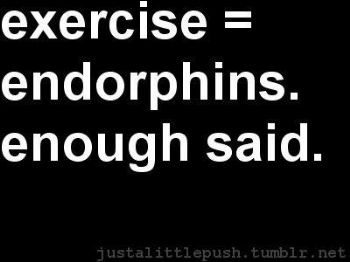 My workout plan for this week is two more Les Mills Pump workouts, plus DDP Yoga (4X) and cardio (4x). The cardio I'll be doing this week is this one: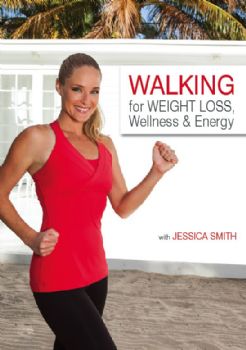 www.youtube.com/watch?v=l2Kx93QE7Fg

I usually don't like walking workouts (no offense to any Leslie Sansone/Walk Away The Pounds fans) but this one seems challenging and fun, so I thought I'd give it a try for a week. I've liked almost every Jessica Smith workout I've tried in the past, so hopefully I'll like this one too.

When I started my streak last month, I was thinking about this;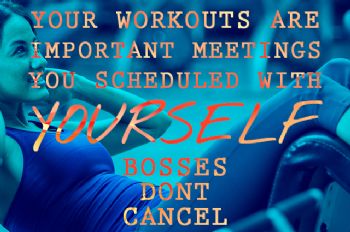 So I went out and bought myself a pretty blank notebook (because pretty things always inspire me the most), and I used it to make a weekly workout plan, all the way up to March 1, 2015. Each page in that notebook has a weeks worth of workouts posted. Every morning when I get up, I check my "workout appointment book" to see what workouts I have scheduled for that day....and then I keep my appointments!

Having it written down really helps me to stick to it. When I finish each workout, I make a big red check mark next to it in my notebook, and that gives me such a sense of pride and accomplishment. Since starting this streak 54 days ago, I have only missed two "workout appointments", and that was due to back pain. There have been days when I wanted to miss a workout due to pure laziness or lack of motivation, but then I'd check my workout appointment book and it would SPARK me to go workout anyway, so I could earn another big red check mark!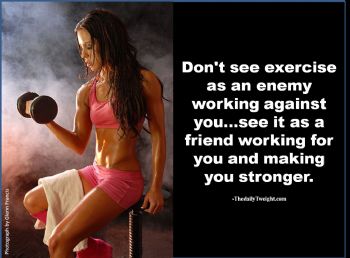 I'd love to know what motivates you to workout! Do you schedule workout appointments too....or do you have another motivator?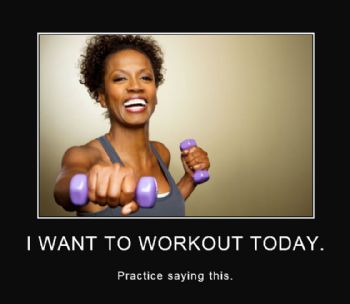 1 2 3 4 5 6 7 8 9 10 11 12 13 14 15 16 17 18 19 20 21 22 23 24 25 26 27 28 29 30 31 32 33 34 35 36 37 38 39 40 41 Last Page

Get An Email Alert Each Time PIXIE-LICIOUS Posts