| | |
| --- | --- |
| | POOKASLUAGH's Recent Blog Entries |


Thursday, December 12, 2013
There's less than two weeks until Christmas. Only three weeks until the new year. It's the season of sugar and overeating, a time of indulgence, a time to let go and enjoy family and friends and holiday-making. With only a few weeks left - and all of them wrapped up in festivities - what's the point of getting back on track now? Why not wait until January 1st?

I admit, I've been feeling this way for about the last three weeks. I spent the week before Thanksgiving with my butt parked in my desk chair, desperately trying to finish writing my NaNoWriMo novel before the kids got home for Thanksgiving break. Up until that point, I had done fairly well balancing my health and my writing. My weight was hovering between 148.5 and 150 lbs. Then I started writing 15 hours a day, eating too few calories and all poor calories, and compensating for the sitting by exercising too much when I was done writing for the day. I got through our double Thanksgiving (Saturday AND Thursday) without eating too much, then ran into three days of gluten in early December. My weight that had been so steady? Well, it crept up higher than it's been since March. Some of it, I know, is water - especially having started a major heavy lifting program - but still. Ugh.

And so, for the last week or so, I just haven't bothered. Why not wait, I told myself? It's always easier to begin again on January 1st. It doesn't matter what I do now - there's no way I'm going to hit the goals I set for myself this year. They are too far away. So I might as well forget it, eat whatever the heck I want (while avoiding gluten at all costs, of course), and ignore the fact that I feel like crap in the meantime. I'll get back to work in January, once Christmas, my anniversary, my sister's baby shower, my sis-in-law's birthday, and New Years are all over.

Why NOT wait?

Well...because last night, I woke up at 1:15, wide awake, and lay in bed unable to sleep for the next three hours, when I finally gave in and took Benedryl for the first time since removing gluten from my diet in early September. This. Is. Not. Cool.

Gluten affects me in a lot of ways - headaches, severe hunger, skin problems, bone/joint pain, and severe insomnia being the biggest five. I'm experiencing all of them EXCEPT the bone/joint pain, and I KNOW I haven't had any gluten since December 5th. It would make no sense, except I think I'm beginning to understand. It isn't that gluten CAUSES all these problems of mine - it's that gluten messes up my intestines, and prevents my body from getting the nutrients it needs from the food I'm eating. If I'm not getting enough nutrition, my body will beg for more food. I will get headaches from the lack of nutrition, and I won't be able to sleep well. So I haven't had a gluten exposure in the last week - but I also have been eating maybe one fruit OR veggie per day (sometimes none), and have been instead living on crackers, cereal, chocolate, and microwavable food. Because why not, right?

I have plenty of excuses. I might as well eat it all now because it'll all have to go away in January. I already failed for the year, so why not fail spectacularly? I already bought the junk, so it would be a waste of money if I didn't eat it. I've screwed up so badly in the last few weeks that I might as well just keep punishing myself with more junk, right? Excuses. Excuses I used and kept using, because I felt horrible about myself and pretty much gave up.

But last night? It was a wake-up call, no pun intended. After FINALLY discovering the source of my severe insomnia - after two years of not-enough-sleep, of Benedryl-dependency, of depression and aching fatigue - I WILL NOT GO BACK TO THAT FOR ANYTHING. Removing gluten does not Fix All The Problems! All it does is allow my intestines to absorb proper nutrition. It's still up to me to feed my body that proper nutrition.

So I'm NOT waiting. To the devil with January 1st and New Years' Resolutions. I don't care that it's a Thursday and the 12th of a month, even as my OCD, number-oriented brain screams at me for this. I WILL NOT have another night like last night. I won't do this to my body anymore. I'm done. Health starts today. Now.





Friday, December 06, 2013
Yesterday I posted on my status that I had been gluten-free with absolutely no cross-contamination for a full two weeks. I was very proud of myself, because the longest I've been 100% GF since I discovered the stupid allergy has been 16 days, and I was almost back to that point. I felt GREAT the last time I got past two weeks GF, and I wanted to get there again. Sometimes it's hard, though, to know what foods I can/can't eat. Some things you think are GF, only to realize they are made alongside gluten-containing foods, and cross-contaminated. I've discovered over the last three months that I can't eat just about anything made by my local grocery brand, even something as simple as grits, which are technically a GF food, because everything my local brand makes is cross-contaminated. As I've said before, I am VERY sensitive.

I thought I was doing so well. I was so excited to be past two weeks again. Then last night, I noticed my oldest son carrying a bag of rice made by my local brand - rice that I discovered on 11/12/13 must be cross-contaminated, because I had a reaction to it that evening. Since then, we've been using a different brand of rice, and I've been fine. But my son was carrying that bag, and I noticed that it was much, much smaller in quantity than the last time I saw it, and we'd had some rice with our dinner last night.

My husband does the cooking in our family. He's a far better cook than I am, and he enjoys it. He tries very hard to make sure he doesn't cross-contaminate the food he's preparing. We even have our pantry separated out into two - one that's safe for me and one that isn't - so that he doesn't accidentally grab the wrong thing. But it turns out, we'd had a misunderstanding about the local brand of rice, and he thought we'd decided something else was the culprit on the day I had the reaction. It wasn't. It was definitely the rice. And so I found out last night that I had NOT been GF for two weeks. For the last three days, I've had at least one meal daily with contaminated rice in it.

Sigh.

No wonder I've been starving and eating like crazy. No wonder I haven't been sleeping as well, and have been getting really severe headaches. No wonder I've been extra sore. No wonder my skin is starting to break out. No wonder the scale has gone up something like 7 lbs in the last couple days (even though I've been eating at maintenance level). It's frustrating, because I just started this new weight-lifting program, and it's also TOM week, and so I thought all these things - extreme hunger, sleeping issues, headaches, soreness, breakouts, and scale - were all related to one of those two things. If I hadn't been starting a new program this week, I would have realized earlier that I'd been cross-contaminated. I was already starting to suspect last night, BEFORE I saw my son with the rice, because I COULDN'T STOP EATING and I haven't felt like that in a very long time. Three days in a row of mild cross-contamination leads to symptoms equal to a more major contamination.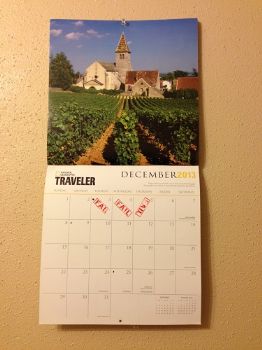 So I guess I only made it twelve days GF this last time, and now I'm starting over at Day 1 again, after three days in a row of exposure. Ugh! Sometimes I just feel so hopeless and exhausted. Gluten is just so ubiquitous, and my particular allergy to it is severe and affects so many different parts of my health. My husband offered to take me on a vacation (to see Hogwarts!!!) this coming spring, and I actually declined because the idea of trying to travel GF scares me to death. I can't handle it yet. I can't even make it two weeks in my own home without messing up somehow! In three months, I've literally only made it longer than two weeks without gluten exposure ONCE. In the 89 days since I stopped eating gluten, I've messed up 19 days. That's over 21%, more than one out of every five days. How is my body ever going to heal if I mess up this often?

I'm just so frustrated. Will I ever get this right?? Ugh. Thanks for listening, guys. :(

PS - I find my FAIL stamp funny, so don't worry, that was my attempt to try to cheer myself up a bit, rather than a demoralizing tool.





Friday, November 29, 2013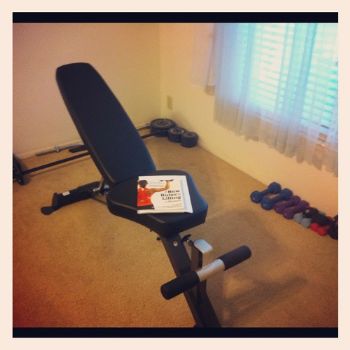 Late summer last year, I read The New Rules of Lifting for Women. I loved the book and the six-month program it laid out. I started the program right away last fall, but after a few weeks, I quit. There were two reasons for this:

1) I do not belong to a gym, and don't have a squat rack, so I was curling my barbell up to my shoulders before doing squats. I can't curl nearly as much weight as I can squat, so I was pushing my arms/wrists to extremes for minimal poundage on my shoulders, and ended up injuring my wrist.

2) I had just come off a three-month exercise ban due to stress fracture, and hadn't lost weight in months. I decided I was more interested in trying to lose weight quicker than in building muscle. I decided to hold off on this program until I hit my goal weight.

In June this year, I decided to take the rest of 2013 off trying to lose weight, to just maintain instead. I thought it would be the perfect time to complete the NRoLfW program, but unfortunately, I didn't make it very far this time either, and quit, again, for two reasons:

1) In order to make sure I didn't get re-injured, I decided to use much lighter weights, which basically nullified any results I could actually get out of the program.

2) One of the symptoms of my gluten intolerance - which I hadn't yet discovered, but which had gotten really bad by this point - was a bizarre kind of bone and organ pain that popped up all over my body when I did any strength training at all, even very light ST. So doing just one New Rules workout? Made me feel sick and achy - but NOT in my muscles - for days.

That, however, was all in the past! In the present, I am:

1) not injured!
2) trying to get stronger rather than lose more weight!
3) not eating gluten, so my body no longer hurts all the time!

So I've decided to give the New Rules of Lifting for Women program another chance. I start all over again today with Stage 1 Day 1. I fully accept up front that in order to compensate for my lack of a decent home gym, I will have to modify some exercises (like doing dumbbell squats instead of barbell squats). I also fully accept that my body will have to adjust to doing heavy lifting again, and will be sore for the first little while. Lastly, I fully accept that my weight will temporarily increase as my body spends a few days (or even weeks) repairing muscle and adjusting to my new program. I will not let any of these things stop me. This morning, I start, and I hope to finish the program in May.

To make things better, I found a Spark-partner who is also beginning the program today, yay! So Jennifer (JR0124) and I will be doing this together!

I took starting photos and measurements, and will take progress photos/measurements along the way. I will attempt to take these all from the same angle, lighting situation, etc, so they don't look like the obviously-faked before/after photos you see on all those programs advertising ridiculous results in 30 days (Beachbody's Insanity Asylum, anyone?? Have you guys seen how fake those photos are??).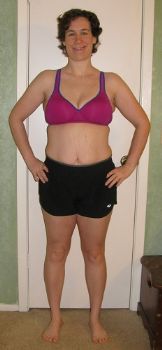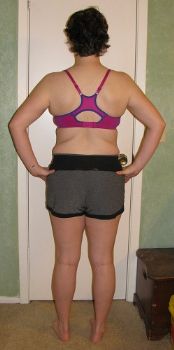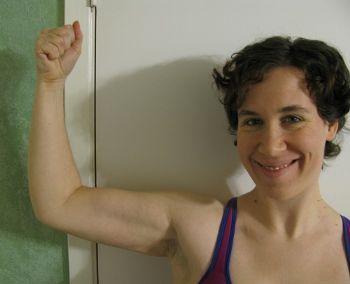 Full disclosure: These pictures were taken after about two weeks of eating like crap, so I'm bloated around the middle and up a couple pounds of water weight, which is going to affect my before/in-progress/after shots and measurements, unfortunately. It's the holidays. I really do need to do better!

PS - I hope everyone had a safe and happy Thanksgiving!!

ETA: Jason was apparently planning to get me a home gym for Christmas and decided to give it to me today instead! I *never* go out for Black Friday deals, but Sports Authority had a fantastic deal on this Marcy 150-lb home gym and so we ventured out (and thankfully, there was very little crowd). This doesn't help with my squat issue - still using dumbbells - but it means I won't have to substitute for some of the other exercises, like seated rows and lat pulldowns. Yay!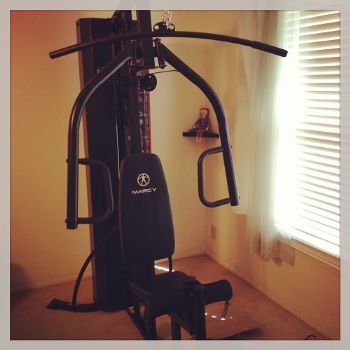 Tuesday, November 26, 2013
My weight loss journey began November 27, 2009. In my first year, I lost 15 lbs but didn't really know what I was doing and ended up quite depressed at the lack of results. In my second year, I got serious, educated myself, and found Sparkpeople all within a few months. I lost 51 lbs that second year, for a total of 66 lbs lost. I hit a wall in my third year, and began to struggle with a bunch of health issues, most notably severe insomnia. I still managed to lose 29 lbs, though, taking my total loss to 95 lbs.

Now, the end of my fourth year on this journey is coming to a close. My actual loss this year isn't terribly impressive. I hit my first goal of losing 100 lbs in February, and have since then mostly been in maintenance mode. Happily, I did find the source of my health problems - gluten - this year, and have lost a few pounds since switching to a gluten-free diet. My total loss for this fourth year of my journey is anywhere from 8 to 11 lbs, depending on the day. Like I said - not terribly impressive.

But!

Things couldn't be more different this year than they were last year at this time. Last year, I was exhausted and miserable and frustrated and sick. I wanted to give up, but forced myself to keep going. For much of this year, I've felt the same, but over the last few months, things have changed. Removing gluten from my diet has improved my health - and thus, my happiness - by leaps and bounds. It's amazing what good sleep will do for you! But it's not just that, not just the improved health - part of it is my attitude, as well.

I've been thinking a lot lately about scale obsession and body scrutiny and calorie guilt. This could turn into a monster of a post, but instead of going into a ton of detail about all my thoughts right now (will blog more about this often in the coming year, I think!), instead I want to just say that in moving into my fifth year of weight loss, I want - NEED - to change focus. I am tired of seeing a number on the scale - or a fat roll, or a stretch mark, or the amount of calories I ate in the last week - when I look in the mirror. I don't want to see these things. I want to see ME. No, I am not perfect. My body still has fat rolls. It has plenty of scars and stretchmarks. It is not the youthful body it was when I last was thin, and given what I've gone through in the last decade, it never will be again. And that's...okay.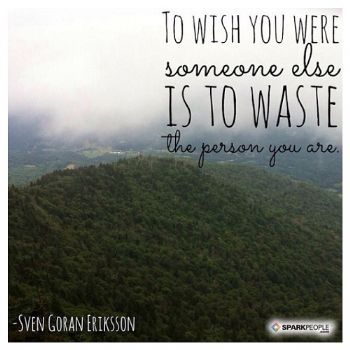 Sparkpeople posted this picture on Instagram not long ago, and it dovetailed perfectly with the things I've been thinking lately. As I move into my fifth year on this journey, I want this to become my motto. It is time to break away from the microscope that I force myself to live under, slave to the scale and the measuring tape and the size of my jeans. It is time to break away from the high school clique in my brain that notices every roll and scar, and then chastises me for them. It is time to embrace myself, love myself, love my body - to appreciate what it can do, to appreciate what it is and what it really looks like.

I am not fat.

It is time for me to acknowledge that. I may not be at my final goal. I may not be as thin as I'd like. But I am not fat. I am at a healthy weight. I have a lot of muscle on me. I am athletic and fit and strong. No matter what the mirror, scale, or photos might show my warped mind when I am feeling depressed and sullen and hopeless, I am NOT FAT. I have said the words, I have declared them...and now it is time to take them in, soak in up, and learn to believe them.

This is me, last year, at 160 lbs: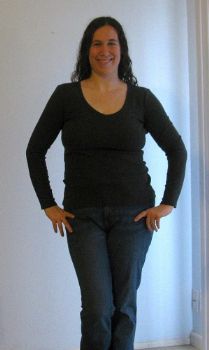 This is me, over the last month, anywhere from 149 to 152 lbs, depending on the day: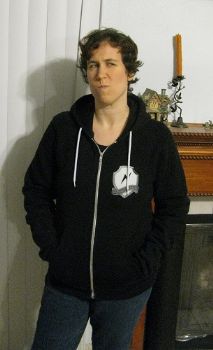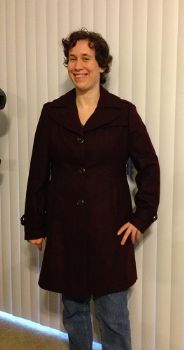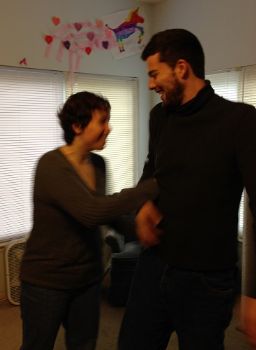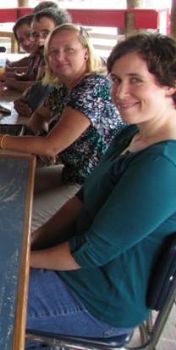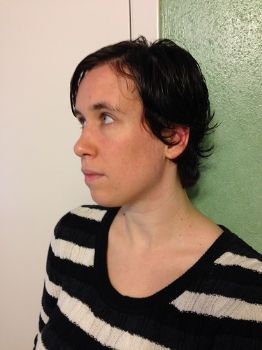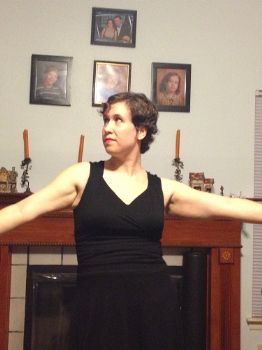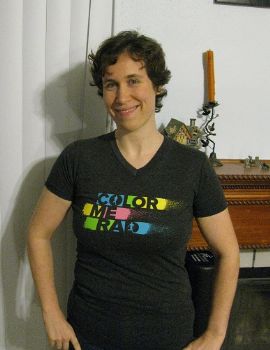 There isn't a huge difference between this year and last, in terms of size. But you know what? All I could do, in that first picture, was grimace, pretending to smile - a grim, determined smile. And in these others? Well, it was hard to stop laughing long enough to JUST smile.

This is what I want. I want to be happy and satisfied and full of laughter. I want to learn to love myself the way I ought to be loved. That is what this next year will be about. Not about the scale or about an arbitrary goal made long ago. Not about imperfections and shame. Just love, and laughter, and empowerment, and embracing myself for who I am.





Happy fourth! Year five is going to be fantastic!





Monday, November 18, 2013
November has been a very tough month for me. Every year in November, I participate in an event called National Novel Writing Month, or NaNoWriMo for short. The challenge of this event is to write 50,000 words towards a novel in the 30 days of November. I've been doing this since 2009 and have never had any problem hitting 50k words. In fact, I often hit this goal before Day 10. But because hitting 50k seems to come relatively easy for me, NaNoWriMo has become NOT about the word count goal, but about finishing a rough draft of a novel during November. It doesn't have to be in good condition. All it has to be is DONE, and helping me toward a better draft the next time. This, also, has never been a problem for me, and I'm usually done by mid-month.

This year, though...this year has been a nightmare. The book I chose to work on became so much more than I anticipated. It's been in my head (but never on paper) for the last 6-7 years, and I estimated it would be about 75,000 words long. Ha. Hahahah. Yeah... I'm currently about 2/3rds of the way through the novel and just under 104,000 words in. I have somewhere between 45k and 60k to go.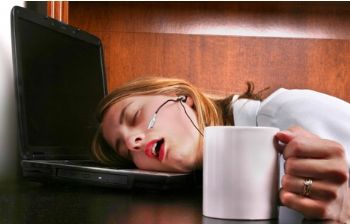 I'm struggling. Normally I'm done with NaNo pretty quickly, and can get back to focusing on the other things in my life: my family, my responsibilities around the house, my weight loss journey, etc. In one of my blogs, I expressed the hope that I would be done with this book by Day 10 in time for my DESIGN Challenge with my local Sparkteam. I laugh at myself now for that.

I am nowhere near done, and everything around me is suffering for it a little. My family has been FANTASTIC in supporting me and taking over the things I normally do around the house, and in leaving me alone so I can sit at the computer for 15 hours a day and type. But my body? It really can't just say, "Sure, I'll support you sitting on your fat bottom for 15 hours a day and rarely exercising and rarely paying attention to what you're eating! I'll just keep on losing weight without your help!"

Um. No.

Sitting around all day...it's just bad. Even if I'm eating the right foods, sitting around all day does BAD things to my body and the number on the scale. And then, when I get frustrated and tired, I start eating worse, and I don't sleep as well, and none of that helps either. I CANNOT WAIT to get back to exercising and eating healthy and not sitting on my butt all day long. At the same time, I feel the NaNo pressure more than I've ever felt it:

I must write. I must write. I must write.

I HAVE to finish. And, frankly, I have to finish SOON. Friday is my last free day of the month. After Friday, my kids will be home every single day for the rest of November. I don't have the choice to take a few days off now, without flat-out choosing to "lose" this November. You guys know how self-competitive I am. I will NOT lose this frickin' personal contest! I won't.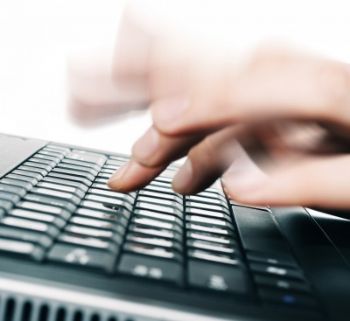 So this week, for the next five days, I'm going into superdrive mode. For one week - sorry fellow Team Chanel participants - I am going to eat, sleep, and breathe words. I will write write write, with the hope of getting DONE DONE DONE, and then, I can return to the land of the living. I'm sick of sitting in this chair, and I don't think my eyes have stopped aching from staring at the screen all month. I just want to get this over with, and move on.

Note: I do not usually feel this way about NaNoWriMo. The first week or two are fantastic fun. Most people starting feeling the strain and exhaustion around Week 3, which is where I'm at now. This is the first year I've ever reached Week 3 and not been already done with my book, so it's the first time I've felt this burn-out. I'm almost to the home-stretch of my novel, and when I get there, I'm sure this'll morph into excitement again as I careen toward the finish line. In the meantime, feel free to ignore my grouchings. Just wanted y'all to know where I'm at before I essentially disappear for week. :)

Also: Having a blast with my fellow San Antonio Writers. We've taken pictures in front of the Alamo, we've been to multiple write-ins, and we just had our Mid Month Love Fest (ie Mid-November Keep-Going-It's-Worth-It Party) this weekend. Pics: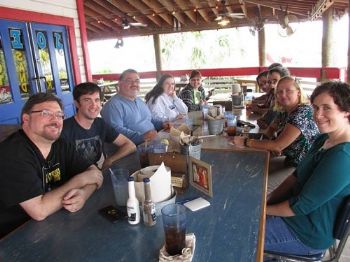 1 2 3 4 5 6 7 8 9 10 11 12 13 14 15 16 17 18 19 20 21 22 23 24 25 26 27 28 29 30 31 32 33 34 Last Page

Get An Email Alert Each Time POOKASLUAGH Posts