| | |
| --- | --- |
| | REDDEVILTJ's Recent Blog Entries |


Saturday, January 18, 2014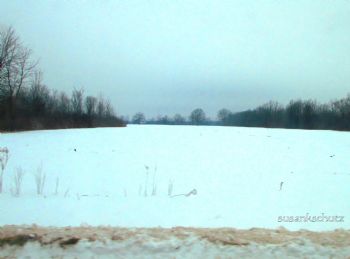 It's been cold, snowy, warm, rainy, sorta-cold, cold, snowy and very windy.

In the meantime, I managed to fall into a snow pile in the driveway on a dark morning before work. My ribs hurt but they're OK. It's the muscles that I twisted. I can walk and use the eliptical with no pain, for the most part.

Housework hurts.

So, I'm not doing any - not today, anyway. Maybe tomorrow or the next day. It is a three day weekend.





Saturday, January 11, 2014
I am out of Megabytes on my data plan. So, until I can get more I have to resort to sneaking on to the internet at work or just plain using an excel spreadsheet.
So, I won't be here again from home 'til Wednesday.
Being internetally grounded is no fun at all. I can't get my daily bonus points and I lose those trophy chances for consistency.






Thursday, December 26, 2013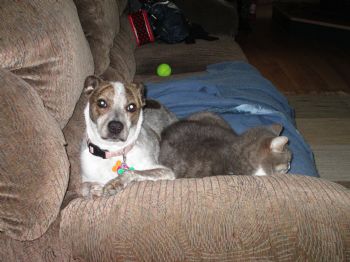 Sure wish I could just hang around on the couch all day.






Wednesday, December 25, 2013
Here's to hoping everyone has a Merry Christmas and Happy New Year.
This year we're not giving each other gifts since we've had to spend a small fortune on consequential items that weren't planned.
See that nice new F150 in the photo?
After being left out in the cold by our F250 too many times in one month we decided that someone else might get along with it better. So, we went to the Ford dealer and found this one. So far, after two weeks, we're getting along rather well.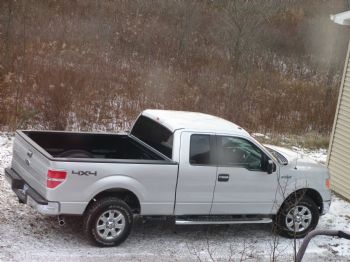 On top of truck troubles we've had furnace trouble. The morning of Thanksgiving our furnace quit working. Then, once again, on Christmas Eve morning it did it again.
So, we're hoping we can stop spending money as fast as we earn it.

In just an hour or two we'll be heading to my Mom's house for lots of food. I think I can get through it this year. It's been a depressing past few months weight-wise. It appears that nothing I do helps with a reduction in scale numbers and it just keeps creeping up. In the past month I've gone from 134 to 138 with little or no effort. The only cause that I can think of is I'm a year older or that I haven't been getting all of my walking in at work due to a lot of construction zones. However, I'm still within my calorie allowance and have added lots more veggies.

It's just me and that's how life has been since I was born. Sadly, I had to buy some pants in a larger size so I'd have something to wear to work. I hate when that happens.







Thursday, November 21, 2013

So, I had a beer on my birthday. That's not really all that unusual except that I had a non-light version because I felt the need to support a Michigan brewery. These dark beers normally aren't my favorite, but, it seemed fitting.
I turned 56 on Monday, the 18th.
Now I am starting to experience first hand what happens to many of us females over the age of 50 - my middle is fighting back. I'm getting that middle-aged middle and am not liking it at all.
Using my yoga ball, walking, tracking food, and all the other stuff just isn't working so well at the moment. After reading an article (or two) about calcium it's highly possible that I'm doing this to myself by not getting enough. One study suggested that calcium is a key to keeping that mid section under control. So, I'm taking the challenge - get that milk in daily. I'm not a big fan but I will give it a try.
Change #2 - more protein. It seems that I often get the majority of my protein from nuts. Yes, I will get some non-nut protein. Egg substitute sandwiches are rather tasty so I'm replacing one PB/Honey sandwich.
It's been frustrating and with all the studies, articles, suggestions, recommendations out there something has to work.

Frustration #2 - my pedometer has gone mad. No, really, it needed a new battery so, after it sat for a few days waiting for me to get one, I put one in. That was around 4:00 p.m. or so one afternoon when I came home from work.
What did that do? Made the auto reset time around 4:00 every afternoon BEFORE daylight savings time changed. So, for the past two weeks the silly thing has been resetting just before I leave work each day so when I get home to write down my at-work mileage I get a reading of around 300 steps - the distance from my desk to my truck after it auto-resets.

I now have the owners manual on my tablet and will get this figured out. In the meantime, it does still keep a running tally of steps which is lower than average since it sat idle for a few days. I used a substitute, though, since I'm just about as obsessed with pedometers as I am with skechers.

Back to my knitting!





1 2 3 4 5 6 7 8 9 10 11 12 13 14 Last Page

Get An Email Alert Each Time REDDEVILTJ Posts