Monday, December 09, 2013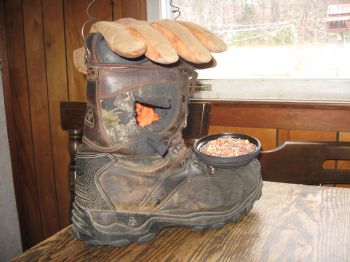 We don't buy gifts for Christmas. We now must either make or give something that we already have....no fair to buy the gift. Can be funny, gag or whatever we chose. Has solved the stress issue and has become a real fun time. The family looks forward to the exchange.

I made the boot birdhouse/feeder. Wonder if it's fair to keep it for myself? Guess I better get busy and make one for myself.