| | |
| --- | --- |
| | SP_STAFF's Recent Blog Entries |


Wednesday, November 16, 2011
We are excited to announce the winners of the Trick or Treat Trot Virtual 5k!

www.sparkpeople.com/myspark/tricktreat5k.asp

Members who signed up for the Trick or Treat Trot and entered their race time were included in the contest. The winners, listed below, were randomly selected:

$100 gift certificate to Zappos.com
HOLLYS-DOIN-IT

The SparkPeople Cookbook
HICALGAL
GOURMETLOSER
JAMIERENAUD
DREAMABBEY
KATAGIRL1

Coach Nicole's 28-Day Boot Camp DVD
JENNYBWAY
BIGTNLITTLET
CORKY982
LITTLESAPPHIRE
MARYCFOSS

SparkPeople T-shirts
HS1056
JLHNELL
AHEALTHIERME9
ADAY686
MELINDACRISTINE
JENBUG28
ELLEJAY7
SLIMMERANG
LIBERALINKANSAS
MLEBLANC

Winners MUST claim their prizes by Friday, November 18, 2011 by replying to the email notification you received (from Kelly). Please note that according to the official contest rules, only US residents are eligible to win.

Congratulations!






Thursday, November 10, 2011
WooHoo! Chef Meg, author of "The SparkPeople Cookbook: Love Your Food, Lose the Weight," is doing a national TV tour!

Tune in the morning of MONDAY NOV. 14TH to hear Chef Meg talk about delicious and healthy holiday side dishes from "The SparkPeople Cookbook"!





Here are the local listings for exact times and stations in your area:

7:10am Mason City, IA KIMT CBS KIMT Morning News
8:05 Rochester, NY WHAM CW 13 WHAM News This Morning
8:15 Denver, CO KWGN CW Daybreak on the Deuce
8:25 Bakersfield, CA KERO ABC Good Morning Kern Count
8:40 Raleigh, NC WRAL CBS WRAL Morning News

9:00 Nationally Syndicated Affiliates
KLNG 1560 AM, Omaha, NE
WLMR 1450 AM, Chattanooga, TN
WSKY 1230 AM, Asheville, NC
WFAM 1050 AM, Augusta, GA
WBXR 1140 AM, Huntsville, AL
WELP 1360 AM, Greenville, SC
KCNW 1380 AM, Kansas City, KS
WWNL 1080 AM, Pittsburgh, PA
WBRI 1500 AM, Indianapolis, IN
KXKS 1190 AM, Albuquerque, NM
WYYC 1250 AM, York, PA
WIJD 1270 AM, Mobile, AL
WNVY 1270 AM, Pensacola, FL
WCPC 940 AM, Tupelo, MS
WITK 1550 AM, Wilkes-Barre/Scranton, PA
KWDF 840 AM, Alexandria, LA
KIOU 1480 AM, Shreveport, LA

9:10 Greensboro, NC WGHP FOX FOX 8 Morning News
9:20 Detroit, MI WDET FM The Craig Fahle Show
9:30 Boston, MA WXBR AM Morning Drive Radio
10:05 Albuquerque, NM KOB NBC Good Morning New Mexico
10:10 San Antonio, TX KABB FOX FOX News First
10:15 Cincinnati, OH WCPO ABC WCPO Noon News
10:20 Columbus, GA WLTZ NBC Dee Armstrong Show
10:25 Cleveland, OH WJW FOX WJW Mornings
10:30 Austin, TX KEYE CBS We Are Austin LIVE
10:40 Norfolk, VA WVBT FOX The Hampton Roads Show


Have you ordered a copy of "The SparkPeople Cookbook" yet? What are you waiting for? The holidays are just around the corner!

www.sparkpeople.com/linkexchange.asp?ic=29&il=4739&lnk=http%3A%2F%2Fwww%2Esparkpeople%2Ecom%2Fcookbook







Wednesday, October 26, 2011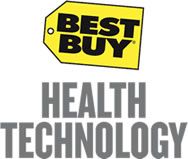 SparkRally Nov. 6: Meet Coach Nicole in Chicago—and Win Prizes!

Don't miss your chance to meet Coach Nicole in person and win some really cool prizes for your healthy lifestyle. Mark your calendar and save the date for this fun-filled fitness event.

What: Chicago SparkRally with Coach Nicole!
When: Sunday, Nov. 6, 2011 (1 – 4 pm)
Where: Best Buy store in Downers Grove
1432 Butterfield Rd
Downers Grove, IL 60515

Here are the exciting event details:

Learn about new and creative ways to get fit and stay healthy as Coach Nicole demonstrates the freshest trends in fitness technology, including her top picks for fitness gadgets that work well, motivate you to exercise, and help you get more from your workouts, including the Garmin Forerunner, FitBit, Nike+ Sportwatch and more. She'll also be giving away 150 copies of her brand new workout DVD "SparkPeople 28 Day Boot Camp," which isn't available in stores until Dec. 27. Coach Nicole will also available to take photos, autograph DVDs and answer your fitness questions. You'll also have the opportunity to earn 500 SparkPoints at the event!



28 Day Boot Camp DVD

Everyone who attends has the chance to enter to win fabulous tech prizes, including:


An iPad2 pre-loaded with SparkPeople mobile apps

fitbit ($99.99 value)

Zeo mobile sleep manager ($99.99 value)

Withings wifi body scale, which wirelessly tracks your weight online and at SparkPeople! ($159.99 value)

Personal Microderm abrasion advice ($179.99 value)
Rally up your friends, family, neighbors, and other SparkFriends—you do not need to be a member to attend this exciting event! We look forward to seeing you and all of your friends at Best Buy on Nov. 6th!
SparkCheers!





Monday, October 24, 2011
Did you participate in our Refer-a-Friend contest? You might be a winner!

From September 15 through October 15, we hosted the Refer-a-Friend contest.

www.sparkpeople.com/myspark/refer_a_friend.asp

For every new member who entered your SparkPeople username during registration, you were awarded 25 SparkPoints and entered into a drawing to win SparkPeople prizes!

For the referral to count, the new member must have entered a valid SparkPeople username during registration.

As part of the contest, we also set a goal for the entire SparkPeople Community to refer 10,000 new members. If we reached the goal, we would "unlock" some great additional prizes.

GOOD NEWS: We hit it!



That means that in addition to the other prizes, we are also giving away an iPad and a $250 Amazon gift card!

The winners, listed below, were randomly selected (remember, the more referrals you had, the better your chances of winning):

$20 gift cards to SparkPeople Store
BJREEVE
ROCIO35
BADGRAMMA
SYEBBA1
ASHEKA

"Fit, Firm & Fired Up in 10 Minutes a Day" DVDs
LEXIVENTURA
HLSRSUE
AMBEBY
HAPPYINANDOUT
MICKEY109

"The SparkPeople Cookbook: Love Your Food, Lose the Weight"
CHERRYPOINT
KRYSTIES4
MELANIE140
DOLB68
KJEANW1990
SPOKENWORD
SAC-6582
CEEWASH69
NICCI21

SparkPeople T-shirts
CHALLENGER73
MOUNTIES1993
EMILYEMTB
HEADDIETN
THBROOKS
MRSBEHAVIN30
CHARMNOEL
INDIGO578
SPORTY_1
REALLYGOTTALOSE

iPad
OHCAITO

$250 Amazon gift card
PHOTOSANER

Winners MUST claim their prizes by Friday, October 28, 2011. To claim your prize, please SparkMail me, Sarah (SPFELKEY).

Cheers,
Sarah Felkey (SPFELKEY)
Marketing Coordinator






Tuesday, October 11, 2011



SparkPeople's research shows that members who are active in the Community with SparkPeople friends are exponentially more successful. We are always then looking for new ways to help members get more out of the Community.

We launched a feature today where we now suggest SparkPeople members who could be good friends for you to add. We base our suggestions on a number of things such as mutual SparkTeams, mutual friends, goals, and more. To find your suggestions you can go to our Community/SparkPages page and look in the "SparkPages Suggested For You" column on the left. Note you need to be logged in to see suggestions, and you can click a link at the bottom to see more suggestions.

This is somewhat a "beta" feature where we are tweaking the best way to recommend friends. We'd love to hear from you in the comments on this blog how good the recommendations seem to you!


Dave H.
SparkPeople.com



First Page
1
2
3
4
5
6
7
8
9
10 11 12 13 14 15 16 17 18 19 20 21 22 23 24 25 26 27 28 29 30 31 32 33 34 35 36 37 38 39 40 41 42 43 44 45 46 47 48 49 50 51 52 53 54 55 56 57 58 59 60 61 62 63 64 65 Last Page

Get An Email Alert Each Time SP_STAFF Posts