| | |
| --- | --- |
| | STEPH-KNEE's Recent Blog Entries |


Friday, October 24, 2014
So I mentioned before that I was quite embarrassed because I felt like I was always coming up with these new ideas and plans, getting super excited about it, telling all of you, and then finding out it wasn't for me a few short days or a week later. You were all so supportive (as always), and said that there was nothing to be embarrassed about. I am just trying to figure out how to lose the rest of this weight... and while I wanted to stick to what has got me this far (calorie counting/portions/healthy lifestyle), I felt like I really needed to be held accountable.

Spark people is great for support and accountability, and I never want to leave here (and don't intend to), but I felt like I really needed some face to face accountability. I have tried everything in the past (Nutrisystem, Weight Watchers and Jenny Craig)... and didn't stick with any of them. But I didn't want to follow something that gave me the food... I have learned how to eat, I know what to do, I'm just not always doing it. I figured Weight Watchers was the closest to what I'm doing, only difference being they count points instead of calories. I found a deal where I could have 3 months at 50% off, and I figured what the heck! So I signed up, I went last Thursday for my initial weigh in and meeting. I really enjoyed the leader... she is kind of a no nonsense lady, and she is supportive but will also ask you the tough questions if you aren't seeing the results you "should" be getting. I liked her so much, it made me want to work the program and come back and show her that I know how to do it.

I told them my history, how much weight I had lost, how I've essentially maintained the last year but that I was ready to lose this last 30ish pounds. My exact words were "I know how to do this, but clearly I'm NOT doing it" LOL. They liked my honesty and were super supportive.

So today I went back for my first week weigh in and for their records I lost 5.6 pounds! Of course this is water weight, and bloat especially since I was off track for the week prior, but who doesn't like to lose the bloat?

I have enjoyed learning about their points system, and it has actually gotten me to eat more fruits and veggies so that is a plus.

I think knowing that someone will be weighing me in at the end of the week helped remind me to make good decisions. So this week I got a bookmark with a 5 pound sticker, they celebrate every 5 pounds.

This is my sticker, the weekly pamphlet they give you, and a necklace I bought myself as a treat.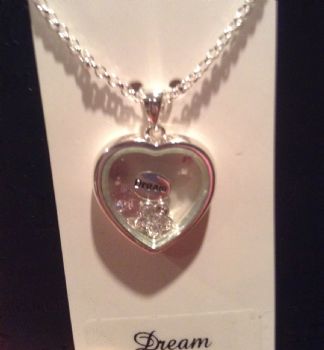 I didn't buy myself the necklace as a reward for losing 5 pounds, I bought it for not giving up on myself. I have been at this over 2 1/2 years and not given up. They had 3 that I really liked, one said "Believe" and one said "Fearless", I thought those both were awesome. I feel kind of fearless lately and I am finally starting to believe I can do this. But the one I ultimately chose said "Dream". No matter where we are at, we can always continue to dream... plus I love Cinderella so that was a plus!



I kind of feel like this is a shiny new extension of my journey. Yes I have lost 80ish pounds, and yes I am proud of that and will always be... but that is kind of old news at this point. The new news is that I need to lose this last 30-35 pounds and get to goal so I can learn the art of maintenance. So that is how I'm looking at this Weight Watchers journey. I am still proud of myself for what I've accomplished, and will never forget how far I've come, but now is time to focus on what I am going to achieve now!

In other news I took a tumble last night walking Sparky. My biggest concern was that Sparky was going to get away from me! I dropped the leash when I fell and I think I grabbed it back right away, but I frantically called him back. He ran right to me. We were on a main street, and he goes crazy when people on a bike go by, and scarily enough a guy came along on a bike AFTER I had Sparky close to me. Had he gone by when I lost control of the leash who knows what could have happened. Aside from that, I managed to hurt both wrists, both knees, my shoulder and hit my head on the cement. Okay, that sounds awful, but the good news is I'm okay. I called my mom, she came and got me. I've been icing my knees and I'm so thankful I didn't break anything. It was a hard and fast fall... where you didn't even have time to realize you were falling, eek!

I really want to go to Knott's Scary Farm Friday night, and I'm not sure if I'll be able to, but I'm hoping for the best. But I won't push my luck!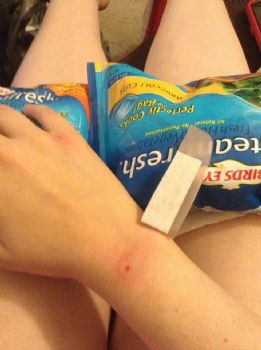 I've been calling it my baby zombie bite, it sounds way cooler!






Tuesday, October 21, 2014
Giving you new perspective! My awesome Spark Friend Marilyn (AMarilynH) had brought something to my attention. She asked me to take one of my before and after collages, and add a 3rd picture to it. The thing of it is, the 2nd and 3rd pictures are a year apart... but I am pretty much the exact same weight. But she asked me to do it because she said I look a lot smaller... I couldn't really understand how that would be possible, given that they were at the same weight.

So here are the 3 photos...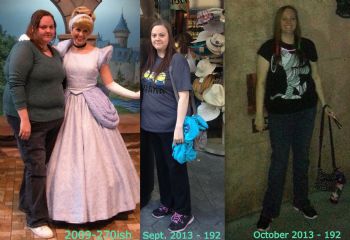 And here's a bigger version of the 2 photos that are a year apart...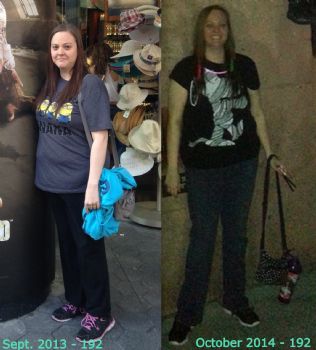 I will say that part of it may be that I was wearing stretchy pants and in the newer ones wearing jeans... but I can actually see quite a difference in my face. My face has definitely slimmed down in the past year. So I weigh about the same, but I can do so much more. I also can't help but say that some of it has to be my loose skin, because I do have that on my tummy for sure... I am also hoping that somewhere along the way I've built some muscle (from all the walking) so just maybe that has helped.

The biggest change of course is the smile and I really feel like I have more confidence now. I am happier than ever and I think that shows through. I also have to say, after Universal last year, my knees were swollen and I was in pain for over a week. This time I am doing multiple trips to places where I am walking 7-10 miles and heading back the very next week to do it again. I could have never done that at this time last year, and for that I am grateful.

The scale is moving back down, and I plan to get to my goals, but big thanks to Marilyn for having me look at things in a new light. Instead of thinking "Gosh, I'm STILL where I was this time last year", I am looking at the positive and the facts that I've come a long way in the last year, even if the scale isn't so sure.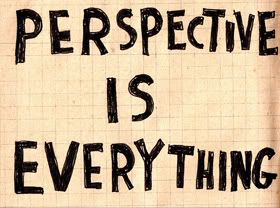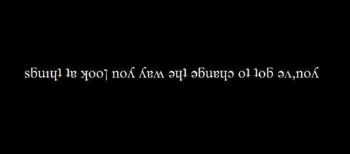 Monday, October 20, 2014
No, no big news, there are no life changing events going on. Nothing super awesome or super bad has happened, so I guess that's a good thing... although super awesome sounds like it could be fun... maybe someday! I was in quite a little rut with my eating, it was like I could have 2 or 3 good days and then have 3 or 4 bad days... I was just feeling so blah. Today is officially 2 years and 7 months on this journey. Through all the ups and downs, I have been here on Spark, and I have never hid any weight gain or struggles. But with all the ups and downs I really had to step back and try to refocus. It is really hard to constantly keep yourself upbeat on this battle. I know life isn't meant to be ALL

's and

's, but sometimes this journey can get boring, tedious and down right hard. I thought after all this time it would be a walk in the park, but some days I feel like it's harder now than it was when I started. That seems so backwards to me... I feel like it should only be easier, but sometimes I feel like it's so daunting and overwhelming.

Okay, so this post has just been me rambling, and it has come off way more negative than I wanted it to. With all of that "doom and gloom" stuff said, I reevaluated things and I have something new going on to get me going again. To get me excited about things... The reason I haven't shared the details is simple: I have posted soooooooo many ideas over the years that haven't quite panned out.

I get excited about something, I share it with all of you, I do it for a little bit, then I either decide it isn't for me or not sustainable and I end up quitting. Not only do I feel that personal defeat but I also feel like I come back, embarrassed, with my tail between my legs letting you all know that I am no longer doing what I said I was going to do. I have done that countless times even just in the past few months, and that is why I have been keeping this underwraps. I am so excited about it now, but it has only been a few days and I guess part of me doesn't want to "jinx" myself.

So at the very least , I wanted to have 2 solid weeks under my belt before I went ahead with sharing. I will say this, it's not something new or innovative that is going to knock your socks off... it is a very commercialized plan and in itself not that exciting LOL. But I just want to be able to say: "This is what I'm doing, I've been doing it for 2 weeks, and I've lost X pounds so far". Instead of saying "I'm going to TRY this..." and then posting 2 weeks later that I quit on day 3.

But I am still here, happy, enjoying life, having a great time, and I am hoping this is just what I needed to get things going in the right direction.

Here are my latest Knott's Scary Farm pics, proof that I'm out having a blast.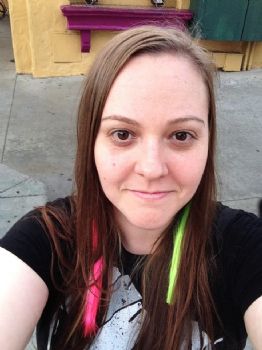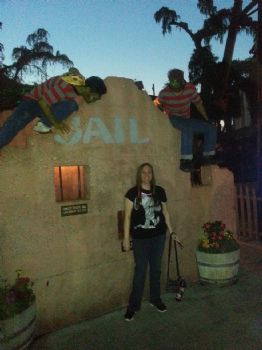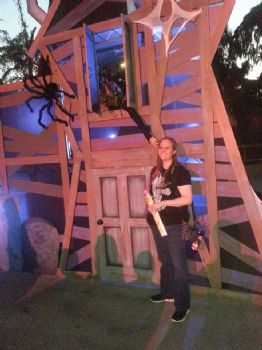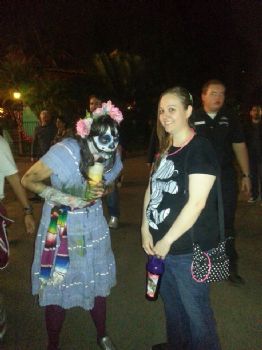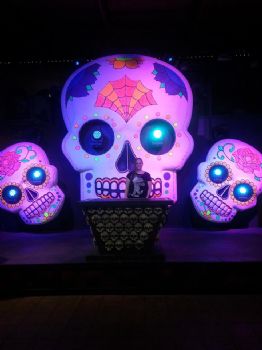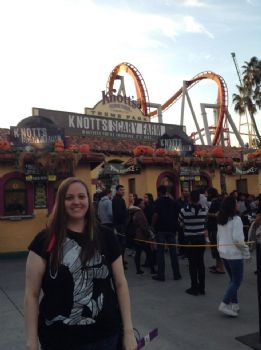 Sunday, October 12, 2014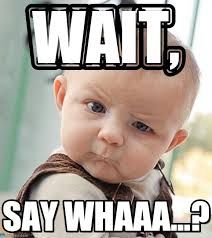 Has someone ever said something to you and you stopped and went "Wow, I never thought of it that way!" I have talked a lot about how we are so much harder on ourselves than we are on others, so it's no surprise some outside perspective can really make us see things in a different light.

When my uncle and I were on the way home from Disneyland we were talking about lots of stuff, weight loss, health related stuff. I told him that I was kind of annoyed with myself, because I weigh about the same as I did at this time last year. But I did say on the flip side of that, I've kept 80ish pounds off, so that is better than gaining some back. That is when he tossed me this little gem...

"Keeping off the weight is the hard part. Anyone can lose weight, but most people can't KEEP the weight off. Even if you had to lose 5 pounds a year for the next few years all while keeping off the rest of the weight, you would be doing awesome!"



Okay okay, now before you have a panic attack, I know that none of us want to lose 5 pounds in a year. Heck, some of us want to lose more than that in a month... but looking at the bigger picture it was a valuable lesson. I feel like this 80 pounds is my shadow... it's following me around just in case I decide I miss it. If I go back to eating like I did before and being a couch potato, that weight would be glad to attach itself to my backside in the blink of an eye. So while I'm working on getting rid of the last 30ish pounds, I am also working on keeping those other 80 pounds far enough behind me that they can't jump on!

With that said, I am really working to lose the last 30 pounds in the next 6 or so months... But I have to remind myself that the bigger picture is keep the weight off. Everyone can be good for a week and lose 2-5 pounds... in fact I often joke I've lost 4,000 pounds, it was just the same 5 pounds a bunch of times! Keeping it off and getting healthier and feeling better is really where the magic happens! So just remember to look at the big picture and be proud of what you've accomplished, no matter how big or small that achievement may feel... because not everyone can do what you are doing, and being here trying to get healthier is an achievement in itself!!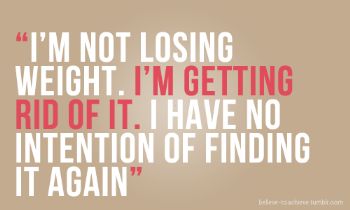 Friday, October 10, 2014
Okay, okay... so since September I've now been to Disneyland 3 times, Knott's Scary Farm once and Universal Hollywood Horror Nights once... I know that no one really cares. Okay, well actually you are all incredibly sweet and supportive people that always give me the KINDEST words... but I guess I can't help but share my joy and excitement, even if it's old news.


Every time I have gone to one of these events, I have declared it was "the best day ever"... and to be honest with you, I can't think of very many "best days ever" I had when I was obese. Now don't get me wrong, there were lots of happy times. I am sure there were great and even amazing days... I went to Disneyland 5 years ago, and do you know what I remember? Being tired, achy and getting a blister. Were there fun times at Disneyland that day? There must've been, but the memory 5 years later is of all the bad outweighing the good. They were overshadowed by my weight issue and the physical and mental toll that it took on me.

But with that weight lifted... literally, I have been so free and so comfortable with who I am. I am still overweight? You betcha! But I just got my annual blood work back and I am healthy as a horse! Cholesterol is great, in fact my "good cholesterol" is outstanding which makes my overall ratio great. My A1C and fasting glucose are GREAT and that is important considering diabetes runs in my immediate family. Does that mean I don't want to lose the rest of this unhealthy weight just because I am considered healthy on paper? Not at all. I want to achieve my goals and work on being the best version of myself that I can possibly be! That also means being the happiest I could possibly be!

So here's some photographic evidence of that happiness... and evidence to document the newest Best Day Ever! (Until next Friday when we go back to Knott's Scary Farm!)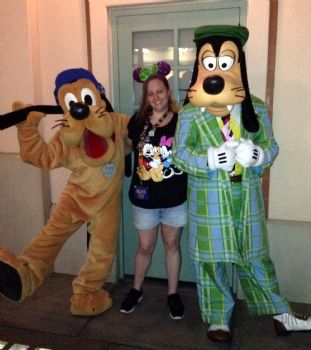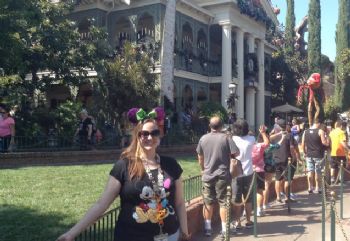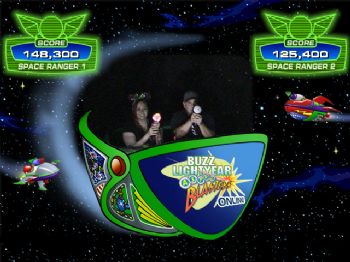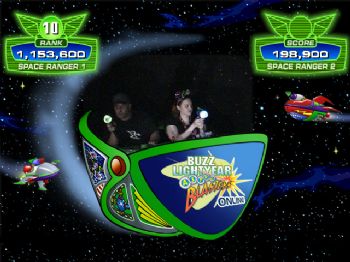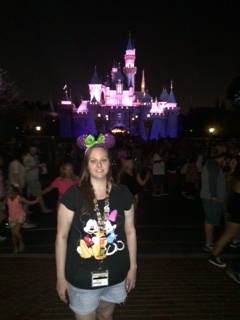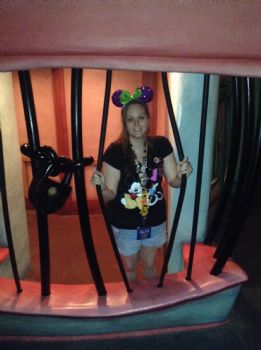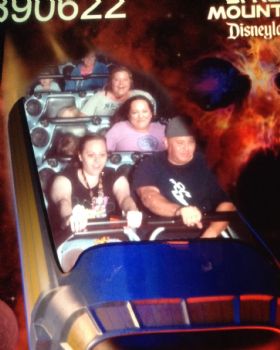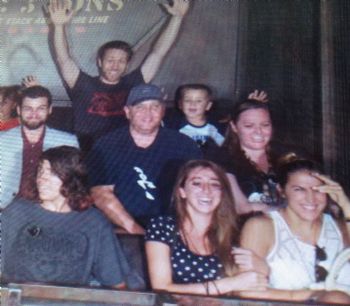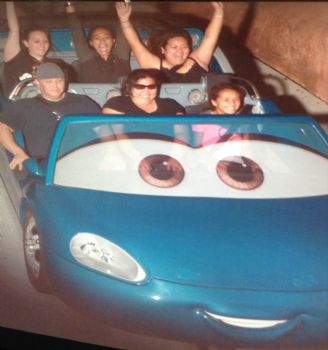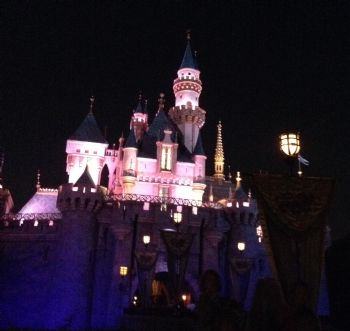 1 2 3 4 5 6 7 8 9 10 11 12 13 14 15 16 17 18 19 20 21 22 23 24 25 26 27 28 29 30 31 32 33 34 35 36 37 38 39 40 41 42 43 44 45 46 47 48 49 50 51 52 53 54 55 56 57 58 59 60 61 62 Last Page

Get An Email Alert Each Time STEPH-KNEE Posts