| | |
| --- | --- |
| | STEPH-KNEE's Recent Blog Entries |



Thursday, March 06, 2014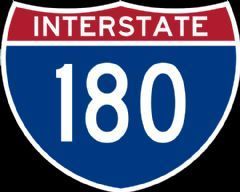 So today my weigh in was as expected, pretty mediocre all things considered. I was down .6. I am always happy to see a loss, no matter how small. Don't get me wrong, I know we all hope for more, but I knew exactly why it was so minimal. Last week, I ate too much Wednesday-Friday. (I am counting in BLC weeks, so my week is Wednesday-Tuesday). I was perfect Saturday-Tuesday, but the first part of that awesomeness was spent correcting the damage from the first few days. So I was very thankful to have a loss to report, but the reason that .6 made me smile instead of cringe was because it put me back into the 180's!! I hit the 180's in October, but then I went downhill during the holiday extravaganza and haven't seen them since. I am no longer getting caught up on where I "could be" if I hadn't slipped up. I "could be" at my goal by now if I had stayed on track, but I also "could be" back up to my starting weight... it "could be" either way. So I am no longer getting caught up in what "could be", I am focused on what IS. What is happening right now is so much more important than wondering about things that aren't a reality. So the reality is that I am 189.8! Oh yes, I am teetering right on the edge of 190ville, but I think I am in a good place mentally... so I am declaring I am done with the 190's for the second and final time. Hopefully I am not jinxing myself by saying that, but time will tell! I have my eye on the prize, and I am not losing sight of it this time!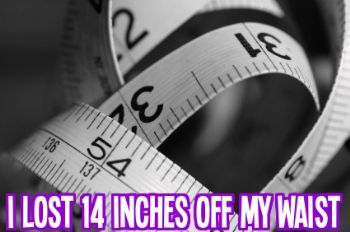 I took measurements for the first time since September. I knew it was a bit silly because I was only 2 pounds lower than I was when I took the measurements in September. But I thought oh, what the heck! My calves were a tiny bit bigger, which I thought was pretty cool. Why is it that's the only one I am happy about if it gets bigger?

My waist was an additional inch down, I am down to 38 inches! My highest weight was 272 and I have no measurements for that weight. But at 254 pounds, I had a 52 inch waist... so based on that I have lost 14 inches of my waist, and boy am I happy about that!




I am finally back to

's and

's, and boy did I miss them! I am back into the swing of things, I am focused, and I think I am at that place mentally where nothing can knock me off my game.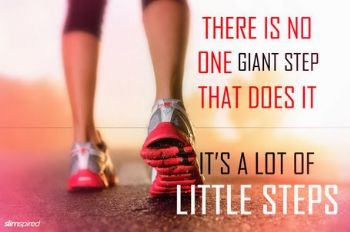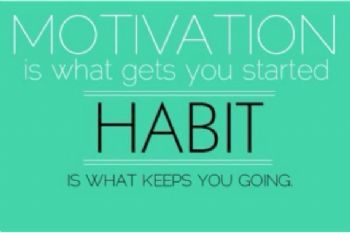 Tuesday, March 04, 2014
The epic question that any person who loses a decent amount of weight gets asked:

How did you lose all that weight?!

First I will start by saying, I have asked that question to MANY people in all my years of dieting and then failing miserably! I always had that tiny little glimmer of hope, deep deep down, that they were going to tell me of some pill, magic shake, or maybe they would just cut to the chase and introduce me to the magical weight loss fairy.



Unfortunately, the answers were never really that interesting. Most of the time they would tell me what sort of program they were on, one that involved changing your lifestyle and sticking with it. There were a select few who would tell me about some super unhealthy crash diet that I had 0 interest in, and they would typically be back to their starting weight a few short months later. So I finally stopped asking people, because deep down, I already knew what the answer would be!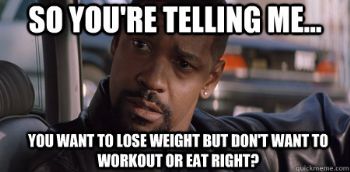 But now that the tables have turned, I am now the one being asked this question. I have to say it is really weird. Yes, I am 80 pounds down, but I am still overweight and still "doing this". Yet people are already amazed with my progress, and the pessimistic part of me is still thinking "yeah but I still have a ways to go". But I finally had to stop and take a step back... and realize that what I have done is pretty

! I mean people wouldn't be commenting on it if it was something that people do everyday. So I am starting to get a little more comfortable receiving compliments or having people notice the weight loss. Especially when you consider the alternative... if I had lost 80 pounds and no one said a dang thing, I would probably be a little annoyed.



But today I was kind of given the 3rd degree. Most people are nice enough to start out with something like... "Hey! You really look great! What is it that you are doing to lose the weight?" But today it was more of an interrogation. It should also be noted that the coworker that was asking me has had gastric bypass and lost a lot of weight. In fact, probably 7 or 8 of the people at my work have had the surgery and lost the weight. There is nothing wrong with having surgery, and I have always been supportive of people that have chosen that path. Everyone has to chose the best thing for them, everyone is different. But she sort of came at me out of the blue with...

"What are you doing to lose all that weight?" Her tone of voice is what made it sound like such an interrogation. My standard answer when I'm caught off guard by the question is "I stopped eating like a pig"... I say it kind of in a joking manner but it is also truthful. I am not however insinuating that all overweight people eat like pigs. I am saying for me personally, I was eating EVERYTHING, insane amounts of food and calories on a daily basis. So when you scale that back to what a normal person should be eating, you are going to see results. Well I guess she didn't think my answer was adorable. So I quickly add "I count all my calories, and I walk and stuff". She responded with "Really? So you just count your calories?" I wanted to say no, I'm lying to you! I really have the simple secret that would make everyone skinny and me a billionaire, but I'm withholding it from you!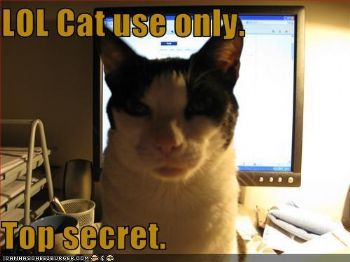 Now I can not speak for her and what she was thinking... I can only tell you what my interpretation of our encounter was... and I could be completely wrong, I am often wrong.

But when I reassured her, yes, I count my calories and track everything, she was still just sort of looking at me. Then I decided to add on this little gem...

"It has been almost 2 years. It has really taken a long time. Other people don't notice it right away and when they do notice they think it happened so fast. But really, it has taken a really long time."

At that point another coworker chimed in and said yes it can take a long time, but that is great that you are doing it. Then the originally interrogator finally came up with something nice to say and said that I was doing a great job, and that my uniforms are so big.

So we laughed about that and then I was able to kind of scamper away and go about my business.

The encounter was very odd to me, it really seemed to me that she thought there was something I wasn't telling her. It's like she wanted a solid answer. She wanted me to say that I was on some program or had surgery or something. It was as if she was saying it wasn't as "simple" as just counting calories and exercising. Weight loss isn't simple, but that is the path I am on, and that was the quick and honest answer. I also have to say that I am proud of myself for doing this on my own, okay, on my own but with the help of Spark People and my Spark friends.

I am not on a diet, I don't really have off limit foods, I walk daily, I try to get in exercise when I can.. and I am proud that I am doing this my way. With that said, I am proud of anyone who has lost the weight and had the courage to do it! Whether you are on an organized program, follow a certain diet, had weight loss surgery, you have still done something that is hard and not everyone can do and for that I am proud of you!

Just be prepared to answer that age old question, and to get puzzled looks when you don't direct them to the weight loss fairy.




Edit:

I guess as a disclaimer I will add this. The coworker that was asking about what I was doing was being more nosey than anything. She has already lost over 100 pounds and has been successfully keeping it off. She was not reaching out for weight loss advice or help... she was trying to be nosey and get to the bottom of what I was doing. Trust me when I say I know my coworkers.

I am always up to answer questions or help someone out if they are truly looking for help in losing weight.






Saturday, March 01, 2014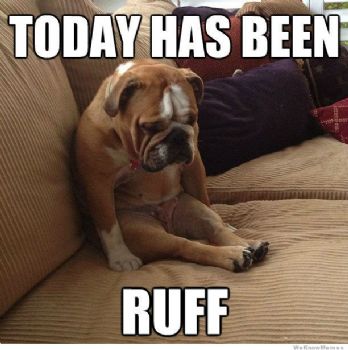 Overall, February was pretty rough. With my Birthday at the beginning of the month, I managed to gain 3 pounds the first week by celebrating for way too many days. Live and learn I guess. I will let the stats speak for themselves.



Total pounds lost: 2.6 (Goal 5 pounds

)


Total strength training days: 6 (Goal 8 days

)


Walk everyday: 28/28


Cupcake stickers (days where I have overeaten by a lot): 9, pretty rough.

There are things that I consider victories for February, like consistently getting in enough water, trying to get enough rest, trying new recipes and cooking more. All of those things are becoming part of my healthy lifestyle, and for that I am excited. Which brings me to my next topic...














The 14 day streak! I am so happy that so many of you joined me on a streak. For those that missed it, I invited others to pick anything they wanted or might have been struggling with and rock it for 14 days. Some of you started a little later and are still doing it. I invite you all to comment below and tell me how your streak went, what you did, the results, or how far along you are if you are still streaking. It really did motivate me, even though I had a far from perfect streak! I am so proud of all of you.

As for me, my streak of choice was 1400 calories or less. My overall stats are 11 out of 14 days on track. Out of my 3 "off days", 2 were conscious choices to break my streak and give my body more calories because I felt like my body was not responding well to the 1400 calorie allotment. The 3rd day was an outright binge, and I would never try to hide that fact. I am recovering from that today and doing my best to move forward from it. What I learned from my streak is that having consecutive on track days really makes things easier and it really makes the days go by faster when you have a focus. I also saw how easily straying from the streak could get me off track. I feel like if I wouldn't have upped my calories and "broke the streak" that I would have wound up with a perfect record. Oh well.

I also invite all of you to streak with me in March! There were many that were interested in doing a 14 day streak at the end of each month. So for March, it will start on the 18th! You can pick anything you might be struggling with or just want to stay consistent with. It could be staying in your calorie range, getting in a certain amount of steps, doing 10 minutes of exercise, getting 8 hours of sleep, drinking 8 glasses of water, seriously, the possibilities are endless! What I like about this is that it allows me to refocus before the month is over. I hate when an entire month has gone by and I feel like it slipped away without me even realizing or making much progress. So gathering that focus 2 weeks before the end allows me to have a chance at salvaging what is left of the month. Now in a perfect world, I would do fabulously in the beginning of the month, and the streak will just continue it... but it doesn't always work that way! So I will post a blog on the 17th, and any of you that would like to join me can post what your streak is going to be... and then I will check back with all of you on April 1st! :D I definitely will pick a streak that is more suitable for me... as I am learning this whole calorie game really is a game... and it is ever changing. *DOH*



Now onto my March goals:
To follow this workout calendar for Rockin' Body that I created for myself.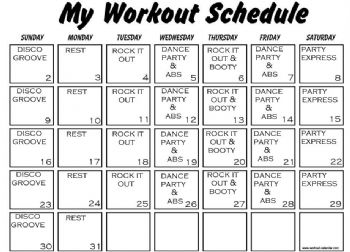 To continue my walking each day.


To hit 2,000 fitness minutes for the first time ever.



To experiment with my calorie range until I can find what works for me and my body.


To have a successful 14 day streak of whatever I choose.


To have 3 (or less) cupcake sticker days.


To lose 9 pounds (get to 181).

Between you and I, I can pretty much guarantee that this one isn't going to happen unless there is a miracle! ;) But when I made my mini goals, 181 was my goal by the end of March... but that was if I was 188 by the end of February. So why there is a very real chance it isn't going to happen, I will be happy with any type of loss by the end of March.







Wednesday, February 26, 2014


I was faced with a really tough decision today regarding my streak. I committed to a 14 day streak of 1400 calories or less. I thought this would be a good range for me, because other than some light strength training and daily walks, I haven't been doing a lot of extra exercise. Tuesday marks day #11 of my streak... and due to my whacky schedule it's still considered Tuesday for me. According to my calories in calories out for the last week, I should be on track to lose 2 pounds. I checked the scale Tuesday morning and found out that my body and scale don't seem to agree. Official weigh in is Wednesday morning, and maybe there will be some sort of miracle lying ahead for me. I know that our bodies aren't a calculator, and that the deficit can be 7,000+ and the scale doesn't have to agree. I also know there are tons of reasons that can cause fluctuations in our weight, so I am not really feeling defeated by the scale. But I also wondered, am I doing the right thing, or is my body trying to tell me something?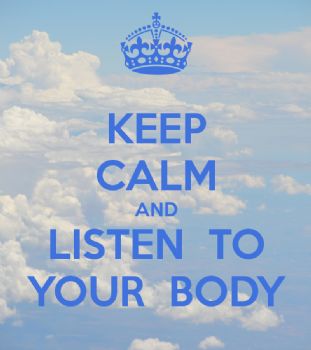 I have not gone over 1400 calories once, and I consider that a victory... but maybe my body needs a break. I can not tell you how many times I have had an "off day" after 2 straight weeks of doing great, and only after my higher calorie day did the weight decide to drop. Every person is different, but I have read many instances where upping the calories just by a couple hundred had resulted in weight loss. I won't pretend I know the science or the reasoning behind it, I just know what has worked for me in the past.

I also blocked out that over a year ago I tried to have a "1400 calorie December" and did perfect for two weeks and didn't really lose anything. So that might have been my body rebelling, and that is what it is doing again.

So I made a decision today, and I decided to up my calories no more than 200-300. I went back and forth on the idea, the idea of breaking my streak and being so close to the end of it was really messing with my mind. To be honest, there was a part of me that would have figured I would have broken the streak by accident and poor eating by now... so the fact that I have been doing so well is a shock to me.

What I didn't want this to be was some giant excuse to overeat or to binge, or to get off track. That is definitely not what it was about, and why it was such a struggle for me. So after going back and forth, I finally decided to break my streak by adding about 200 calories to my day. My hopes in doing this is to jump start my weight loss and HOPEFULLY have a good outcome on the scale Wednesday when I wake up. It is definitely a gamble, and if I have a gain to show for it, so be it. But I figure I have to at least try. I also plan to continue days 12-14 on my streak with the 1400 calories or less. If I can end this streak with 13/14 days, I will consider that a huge victory. And yes, I guess it won't technically be a streak now that it is broken, but it will at least be 13 good days under my belt, and that in itself makes me happy.



To all the fellow streakers: I hope you are doing amazing! I know everyone is on various days, but I look forward to hearing the results. I have also been asked if we wanted to continue streaking in the future. Obviously anyone can do a streak at any time for any reason, but I had a lot of fun feeling like we were all in this together! I also love that everyone has a different goal for their streak. So what I will do, is a streak the last 14 days of each month. A lot of us liked the fact that it was a relatively short period of time to focus on... it didn't seem so overwhelming that way. So 14 days before the end of the month, I will post a blog and decide what my streak will be for that month. I hope that some of you will join me and post what you will be doing for your streak, and at the end of the month I will post my results and look forward to your results as well.

and doing this streak with all of you has really got me focused and motivated again on this never ending weight loss journey!








Monday, February 24, 2014

Disclaimer: This blog is going to contain a no nonsense approach. This blog is NOT for the sensitive or the faint of heart! I am going to tell it like it is, and how I feel about things. This is not a sweet uplifting blog, this is a "wake up and smell the coffee" kind of blog. I will also say that this may not pertain to many of you, and for that I am thankful.



I am going to start by saying that we all struggle, we all have our ups and downs and that is a part of life. I am not talking about the little slip ups, or the brief week or month where we fall down and wait a little longer to pick ourselves back up. I am talking about the people that are consistently on Spark, not doing the work, and then playing the victim. You have to

!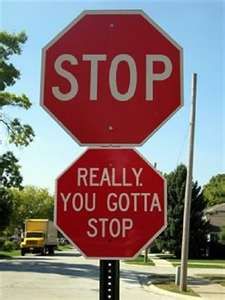 I say that not to be an epic pain in the rear, but because I want you to reach your goals. I used to be one of those people, in fact, I used to blame my family for my weight problem. "Well if they didn't always pick up fast food for or always take me out dinner, I wouldn't be so fat!" In fact, I was convinced that as soon as I moved out, the weight would just start melting off of me because I was away from "the problem". Boy was that wrong! I gained even more weight and even though I lived alone I brought unhealthy foods in the house, and I continued the fast food habit daily. It was a huge reality check for me, I am in charge of my choices, and I can't blame anyone else for my problems.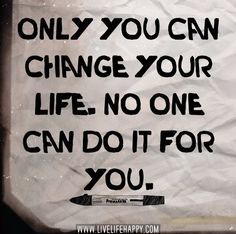 Seriously, no one can do it for you! I read a blog recently, and they asked a very innocent and interesting question. It was something about "what is wrong with those of us that CAN'T lose the weight?" That really made me think about things. When I came back and committed to Spark in 2012, I found these "Spark Superstars" that I really looked up to. At the time, they had lost a ton of weight and were doing amazing (and still are). Not to put them on the spot, but two of my weight loss heroes back then and still to this day are CHICAT63 and TRACY31502. I have found so many amazing role models since then, too many to list them all but ADARKARA and BESSHAILE come to mind... But the first two I had connected with "way back then", and inspired me to get started (for the 183902 time!). I thought to myself that there must be something different about them. I mean they must have some super power or super secret to have lost that much weight, right? Well it took me quite a bit, and then I realized that I was wrong. I will not speak for them, their stories speak for themselves, but what I learned about most of my "weight loss heroes" was actually quite amazing.

I learned that:
They had "failed" at weight loss in the past.
Many of them had tried different approaches, and things that didn't work.
None of them lost their weight in one straight shot, where they consistently lost weight each week.
Many of them had gained back at least a small amount of weight at some point.
They had fallen down and felt defeated some time during their weight loss journey.

I found out that they weren't perfect! They were human, just like me. They had a weight problem for a long time, just like me. They had failed in the past, just like me. But the thing that was different about them, is that they were not giving up and they were doing the work! They were consistently doing what worked for them, and that is why the weight was coming off. They had the right attitude, they had the right plan (that was specific to them) and more days than not they were successful. When they fell down they got back up and kept moving forward. To the rest of us watching it might have looked like they dropped 50 or 100+ pounds almost effortlessly... but if you talk to them you will see it took a lot of time and hard work.

We can't wish for this to happen. If wishing made us skinny, I'd be a size 2.

I will also say as fabulous as Spark is, just logging in and spinning the wheel isn't going to get the pounds off of you.

Spark is a great place and it is a huge part of my "success" this far, and I couldn't do without it, but sitting around talking to you fabulous people all day (as fun as it is), isn't taking the weight off me. It's what I do with this site and how I use the tools that does it. It is planning and tracking all of my food. It is getting off my tushy and getting in a walk with my Sparky.

It is eating my planned food and not eating a double cheeseburger when I'd really prefer the double cheeseburger. You have to do the work!

Now do you see why I have my disclaimer? I am feisty today, RAWR!

And the reason I am in such a feisty mood is because I am sick and tired of reading the same thing from Sparkers for YEARS that have yet to make any progress. Now that sounds mean, but I don't mean it in a bad way. It upsets me because I am emotionally invested in so many of you, and I want nothing more than to see you ALL succeed and reach your goals. On top of that, if I am emotionally invested in you, that means that I see your strength and I know that you have it in you to get this done. It kills me when I feel like you deserve to lose this weight and I know you can do it, and yet you can't see it for yourselves. Again, this does not apply to the majority of you, and many of you are doing fabulously day in and day out. Whether you have been struggling, doing well, gaining weight or losing weight, I am proud of all of you for being here.

But I just want everyone to believe in themselves and know that there is nothing different about the people that are "successful" at weight loss and the ones that can't seem to get it right. You just have to do the work, stay consistent as much as you can, and get right back up when you fall down.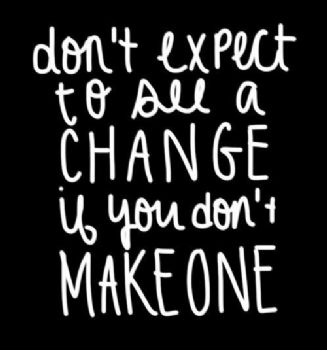 That is the end of my rant, and we will be back to our regularly scheduled programming (blogs) shortly. If you made it this far, thank you, and I hope I have not upset anyone with my passionate words. I wouldn't be so passionate about it if I didn't truly care for all of you and want to see you succeed!




1 2 3 4 5 6 7 8 9 10 11 12 13 14 15 16 17 18 19 20 21 22 23 24 25 26 27 28 29 30 31 32 33 34 35 36 37 38 39 40 41 42 43 44 45 46 47 48 Last Page

Get An Email Alert Each Time STEPH-KNEE Posts