| | |
| --- | --- |
| | STEPH-KNEE's Recent Blog Entries |



Wednesday, April 23, 2014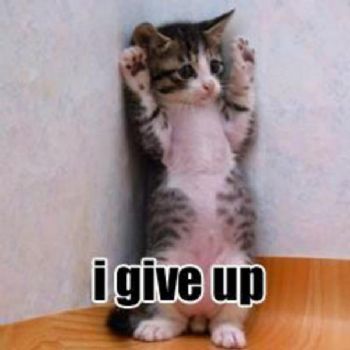 I pretty much consider myself an expert on the topic of "giving up" when it comes to weight loss. In all my previous attempts, I always ended up throwing in the towel. I managed to quit Weight Watchers, Jenny Craig, Nutrisystem (twice) and even Spark People twice in the past. Lately I have been off track and screwing up, but I am realizing there is such a huge difference between that and giving up.

Giving up usually comes after some huge breaking point. It could be many different things. Some of these things include:



Hitting a weight loss plateau. You are doing everything right, yet the scale won't budge, so why even try?



The scale goes up a pound or two despite doing everything right, what is the point of working hard if I'm gaining weight?



After a birthday, holiday or vacation, where you had a taste of the "good life", not having to track and eating whatever you want. Why not just keep heading down that path?



An injury can really set us back and put us into the "I'm done with this" attitude.

What I've noticed for me, is that once I've given up my mind is made up. There is no chance of getting me to try again or to get me motivated. I will immediately stop whatever program I was on, and I will not look back. I will no longer weigh myself, track my food, make an effort to exercise or drink my water. I will not even THINK about anything weight loss related after feeling defeated for the first couple of days. In fact, I will very quickly FORGET all the new habits that I formed, and just revert to my old ways. I will accept the fact that I will "always be fat" and I will admit defeat to the awful voice that told me I could never do it. It could be months or even years before I even decide to attempt weight loss again, that is what giving up is for me.

Screwing up is a totally different can of worms. Screwing up is eating garbage all weekend and not tracking, yet every step of the way I am aware of what I am doing, and I feel pretty crummy about it. Giving up gave me a free license to eat and not care, but when I am screwing up, I realize I care very much. I am often reminding myself that I need to get back on track. I am telling myself I really shouldn't be eating that (nothing is off limits, but I am talking overeating here), and I feel bad about the bloating, the weight gain, and the fact that I am not doing what I'm supposed to. I may continue to mess things up for days or even weeks, but I never once think about quitting. I also don't lose all my healthy habits. Overeating is usually the issue, but I typically still manage to track all my food, even if it's over my calories, I drink my water, and I walk daily. I still log into Spark, I might be a little quiet as I have been the last few days, but I still read what others are up to and encourage them, and of course I spin the wheel.

I never lose sight of my goals, and I know in my heart that this is a temporary bump in the road and that it will pass. I have been on this journey for 23 months... even though I have spent weeks off track during those 23 months, I still count the entire journey and the time put in. Even when I was messing up, I never threw in the towel and I never lost sight of my goals or why I was here.

So despite screwing up the last few days, I know this isn't the end for me. I know part of it is exhaustion, part of it is emotional issues that I've been dealing with, and part of it is just that this weight loss journey can get very long and tedious when you have a lot of weight to lose. But with that said, this journey is so worth it and it is something that is so important to me that I will never give up. So I am going to work on getting back to business, getting some good days under my belt, and getting the ball rolling again. Just remember, we all have our bad days, weeks, or even months... but as long as you don't throw in the towel, you are doing better than everyone who refuses to even try!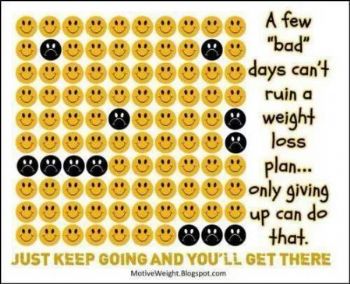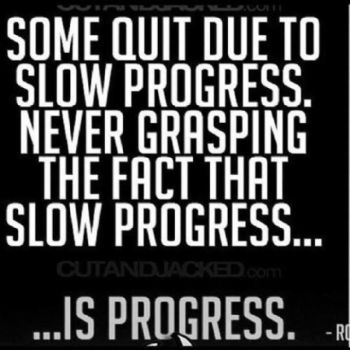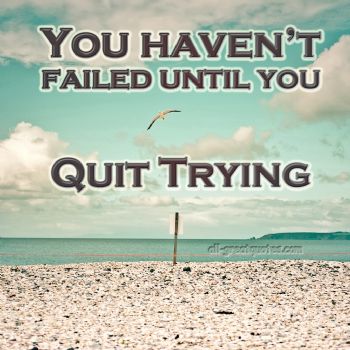 Thursday, April 17, 2014
Joining a walking group probably wouldn't be a big deal to most, but it is a huge deal for me for two reasons. The first is physical, I was a girl who was 272 pounds and would go up 7 stairs to my bedroom and have to stop and rest. I am obviously not that same girl anymore, but I do still have arthritis in my knees, a metal plate in my leg and screws in my ankle. The second reason is the fact that I am shy at first, so agreeing to join a GROUP of strangers was something I would have never done before starting this weight loss journey.

I had been having a rough time emotionally, and I don't necessarily want to go into all of that here, but that paired with TOM sent me reeling and I needed a change. I need to get out there, I needed to do more, I needed to meet new people. As I was googling I came across a site called meetup.com. I decided to check it out. I love to walk so I wanted to find a walking group in the area. At first I almost gave up, because most groups were HIKING groups. I can walk like a champ, but hiking, not so much! What I did appreciate about this site is they were very descriptive and specific in what they were doing. They would tell you mileage/hills/stairs etc. A lot of these people were doing big hikes in the mountains, and that is simply not for me. Not just because of the fact that I am out shape, but also the fact that I am clumsy. I am the female Steve Urkel. I mean, I can trip over my own 2 feet, I earned my metal plate and screws breaking my leg and ankle falling down the stairs.

So I have to be careful not to have a repeat of that incident.

When I was about to give up, I found the golden nugget. A group that meets 5 minutes from my house and walks 3.5 miles at the college once a week, and at 6pm. That is huge for me as I work nights, and many people were walking at 8am. I was a little intimidated because they said there would be hills, but they encouraged me to come.

I went, and at first I wasn't so sure about this. We started off with a lot of stairs. They were skinny (in height) and there were a lot of landings, so it wasn't too terrible. I was breathing hard at the end of it and my heart was pounding. I immediately thought "I'm not doing this again." Then we hit the trails. Okay, then I thought, I REALLY am never doing this again. It wasn't so much that the hills were hard (okay they were), but the scary part for me is the rocks and the paths, and even though it is a trail it is very uneven. All I could think about was that I was going to bite the dust. I was also in the back of about a 13 person group, but I had company with one fabulous young lady. I told a few people about how I was clumsy and I had to be very careful not to fall.

Every so often, the group would stop and allow us slow pokes time to catch up and regroup before moving forward. I appreciated that. I also appreciated that no one seemed to really be bothered by having to wait, and no one was ever telling us to hurry up. I would rather be slow, careful and not fall than try to hustle and catch up and hurt myself. So I like the fact that they were understanding that I was slower and starting out. As the walk went on, I felt more confident in not only being able to complete this but I also felt more steady and less likely to fall... although still cautious lol.

They said this was the longest walk they ever did, which was accidental because one of the gates was locked and sent us on a detour. 4.25 miles we did, and they usually do 3.5. The only bad thing was, the route we took was longer, but not as many hills. So next time it will be shorter but it will have more hills, and that's a little intimidating.

The true test well come Thursday afternoon when I wake up. If this has managed to flare up my arthritis and caused my knees to swell, then I won't be able to keep doing this. I am really, really hoping that my knees are okay with this, because I really enjoyed it and plan to keep up with this weekly for quite some time. So wish me luck that I don't wake up with knees the size of bowling balls.



Of course Sparky still needed his walk, so after a few hours of rest he got a 1.5 mile walk, and he was happy with that. Overall, I had a blast, and stepping out of my comfort zone and meeting new people was totally worth it. Hopefully I will improve and even if I'm always destined to "bring up the rear", hopefully the rear won't be too far from the front. :)

Thursday afternoon update: My knees are not sore or swollen so if it stays this way I can join them next Wednesday! I'm very excited! :)

The bonus, we got to see some of the farm animals at the college. I couldn't get a good picture of the calf, but the sheep and goats were adorable. :)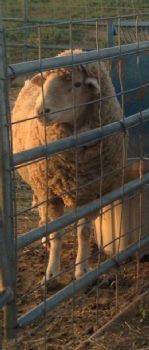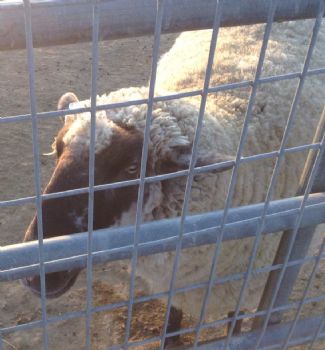 Monday, April 14, 2014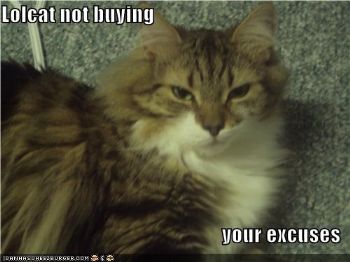 In my previous attempts at weight loss, I always felt picking a time to "start" was so difficult. My thought process usually went something like this...

"I really need to lose this weight... I really need to start a diet."



Don't panic, the Stephanie of 2014 knows this is a lifestyle, not a diet... but the Stephanie of Past Failed Weight Loss Attempts did not.



"Okay, well I can't start tomorrow, because tomorrow is Thursday... no one starts weight loss in the middle of a week. I mean seriously, who does that? Monday sounds perfect, a shiny new week, yes that will be the day I start. Oh but wait, I am going out to dinner with my family on Wednesday, and I can't possibly stick to my diet when I go out to eat, so it should be after that. I guess that means a week from Monday. Yes, a week from Monday will be fabulous. But wait, I leave for Vegas to visit my Gammie two weeks after that, and there is no way for me to stay on track in Vegas. So maybe I will just wait until I get back from Vegas to get started. So it's official, I will start 4 Monday's from now."



As you can imagine, there became many new reasons not to start, it was always something. But were they really reasons? No, they were excuses. Oops. Don't get me wrong, I had a lot of starts, and I might get off to a strong start for a week or two and give up. Every once in a while I'd get the ball rolling and make it 3 months or so before throwing in the towel. But that mentality really got me into trouble and prevented me from successfully losing weight for many years.

I am experiencing that "excuse to eat syndrome" this week as well. This week is Dispatcher's Week, and it is a lot of fun! We have different theme days where we get to wear free dress (Monday is Hawaiian day) and we get to play little games, but in addition to that there is food. There is an assigned food for each day (Monday is chili dogs), and that is not counting all the extra treats that others bring in. There is a huge container of candy that I have to walk by like 15 times a day, and on Saturday I dipped into it one too many times. For Sunday I am staying strong, and going candy free. I also devised a plan... I will not participate in the root beer floats Sunday (done), chili dogs Monday, and nachos on Tuesday. I am off Wed-Fri and if I stick to my plan, I will participate in pizza on Saturday which is the last day, which I will track and eat no more than 2 pieces. That way I can feel like I participated some, but didn't let it lead to an entire week off track. :)

It can be so hard to control yourself when you have an unhealthy relationship with food. It is no secret that I am an emotional eater, and I can sure eat a lot lol. Pair that with the fact that EVERYONE else is eating these things around me, and it's free, and it's a celebration, and it really makes it harder to resist. In previous years, I would use this week as an all out free week to just eat whatever I wanted. I mean it was only once a year right? Okay so Dispatcher's Week is only one week out of the year, but what about all the other holidays? What about all the birthdays? All the times people bring in donuts, cookies, cupcakes for no reason other than the fact they like to feed people.

This happens on a daily basis. Maybe not the baked goods, but since we aren't allowed to leave work for lunch, one person goes on a "chow run" each night, and brings back food for everyone who has ordered. They go to many delicious places, and that is a daily battle to stick to eating what I brought. Even now, I hear the clinking of the candy jar being opened and it makes me want one, but I am trying to stand strong ha ha. Luckily, the candy jar should be gone in another day or so, since that candy is getting gobbled up at a pretty steady pace.



My point in all of this, is that there will always be an excuse to eat. There will always be a birthday, anniversary, party, Taco Tuesday, pizza on Friday, girls night out, dinner out with family, vacation, etc. The list goes on and on. The thing that we all have to learn is balance and that is something I struggle with but continue to work on. We can use all these excuses to postpone our success, but in the end we are only hurting ourselves. I wasted a lot of years postponing this, and I don't want to see anyone do the same. We can go out to dinner sometimes, eat off plan sometimes, we don't have to avoid everyone who wants to go out to dinner with us.

We just need to have that balance and have a plan in place so we can enjoy a donut or dinners out without letting it completely derail us. So if you are waiting for the perfect time to get started or to get back on track, do it now. There will always be excuses to eat, but you can overcome them!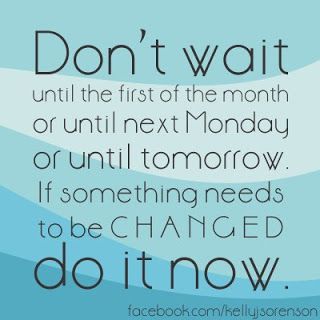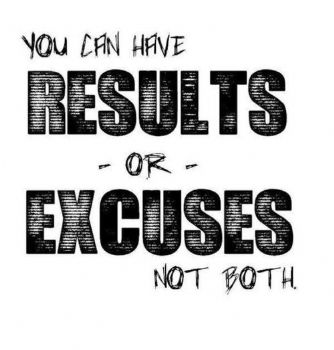 Thursday, April 10, 2014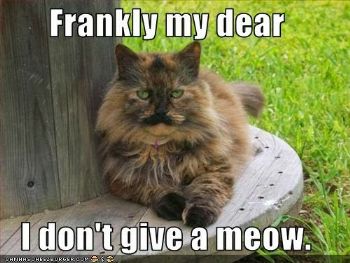 I have noticed over the past 6 months, I have had many times where I tell myself "I don't care" when I am doing something I know I shouldn't. The biggest example of that is overeating. I will physically tell myself "I don't care" as I find myself in the kitchen preparing to eat things just for the sake of eating. I will tell myself I'm not going to weigh my portions or track any of my food because I simply "don't care". But what I am realizing is that if I TRULY didn't care, I wouldn't be trying to convince myself I didn't care.

Okay was that hard to follow?

What I mean is, when people truly don't care at all about something, they don't even think about it. It is not something that is on their mind at all. But repeatedly having to tell myself I didn't care ended up proving just the opposite. Do you know what happens after I overeat? Not only do I feel bloated

and uncomfortable, but I end up tracking my food. I do it every single time! Even though I don't have the portion sizes exact since I "didn't care to weigh things", I usually over estimate to compensate for that. Then I end up feeling bad and annoyed with myself that I ate just for the sake of eating, and not because I was actually hungry.

I used to do this with the scale years ago. The scale would keep going up and I would say I didn't care. I really did, and seeing the number keep creeping up started to scare me for a while. But eventually, I really decided I didn't care. I accepted the fact that I would always be fat, and I never got on the scale anymore because I was sincere in not wanting to deal with anything concerning weight or weight loss. I ate fast food constantly, I never knew how many calories were in my food and I didn't care to know. I never exercised and I didn't drink much water either, I was in a total bubble of ignorance and denial and nothing was going to shake me out of it.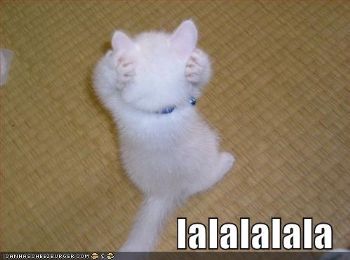 So as I was overeating this weekend and doing my best to convince myself I didn't care about my healthy weight loss journey and just wanted to eat, I realized I care more than I ever realized.

If I didn't care I wouldn't still be on this weight loss journey 2 years later. I wouldn't feel the need to track all my food, even when I told myself I didn't have to worry about it. I wouldn't be logging into Spark people daily, connecting with Spark friends and participating in challenges. If I didn't care I wouldn't ever think twice about calories, or fitness minutes and I would never get on the scale. I do care, and I care a lot. So I need to stop kidding myself just because I want to justify my eating.

Feeling out of control this weekend really started to scare me and make me second guess things. I have reevaluated things, I have refocused my energy, and I have decided which battles are worth fighting right now and which ones can be left on the back burner. Feeling in control is such a better feeling, and I am going to hang onto that for as long as physically possible.



In bonus news, I got on the scale Wednesday morning and I only had a .2 pound gain. At one point during the weekend I was facing a 5 pound gain because of my overeating, and I am so proud of the fact that I turned it around. It was the final weigh in for BLC 24 and I have lost 14.4 pounds during the 12 week challenge. I am very proud of that, and it just reiterates the fact that I really do care!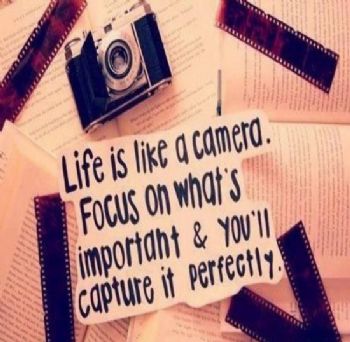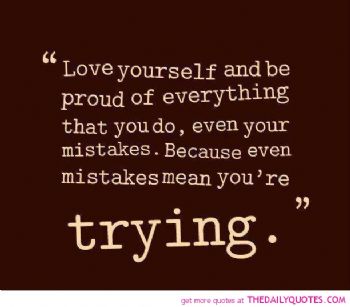 Monday, April 07, 2014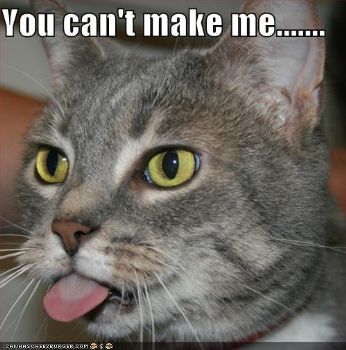 In my last blog,, I mentioned how my inner brat was throwing a temper tantrum over the healthy changes I was making. I had been working on cutting down sodium and trying to give up diet soda. I had done well for a while, and then my inner brat started to throw a fit! You see, I had no health reasons (high blood pressure, etc.) that I had to cut these things out. It was just one of my bright ideas that it would be healthier to do those things. But my inner brat has to question everything. It's like a little kid who continuously asks you WHY and it never ends!

I had done research on diet soda (so please don't tell me any more horror stories, I've read them LOL), and read about the complications from a high sodium diet... If I had a medical reason that I had to cut down on sodium I would do it in a heartbeat, no questions asked. But when you do something on your own free will, you have to start to question why. So why cut these things out? To be healthier. Yes, but why? Well they say diet soda & too much sodium is not good for you? Why? I could go on and on and answer all the whys, but I won't bore you with the details. At the end of the day I realized why giving up the diet soda specifically (more so than the sodium) really started to mess with my mind.

I have always struggled with the all or nothing attitude. "Well I already ate a donut, I ruined the whole day! I may as well just eat EVERYTHING all day because I've blown it!" I have really come a long way and gotten away from that thinking... there are so many good sayings out there, one I like a lot is that when you get a flat tire, you don't go around slashing the other 3 tires. So I have come a long way in terms of turning that negative way of thinking around.

The other reason it messed with my mind, is because I have not given up anything on my healthy journey the past 2 years. If I wanted to eat something, I found a way to have it, to track it, and to arrange my day to stay in my calorie range. Sometimes I couldn't have it the day I wanted it, but I could have it another day and that was good enough for me. Was I perfect all the time? Heck no, but knowing that nothing was off limits made me happy. Down the road I did realize there are one or two trigger foods that I can't control myself around, so I try to avoid those. I don't put them off limits though, or else I would just want it that much more. So I think trying to give up something really set me off.

When I can't have something, it highlights it in my mind. If you tell me I can have a donut, I may or may not have one. But if you tell me I can't have one, I am going to find a way to sneak one and I won't stop thinking about it until I do. That may be childish, but hey, at least I'm honest.

At first it was very motivating and liberating to count each day that I didn't have diet soda. Having a streak for it was fabulous, it kept me motivated to keep letting those days tick up and I felt better and better as the days went by. Then a bomb went off in my mind and I just had to have a soda and I did, on Friday night. I had one can, I almost went for a second can but I thought "nah". We are now going into Monday and I haven't had another. I think between saying it was off limits and between thinking of it daily to calculate how many days I had been soda free was making things worse. I was thinking about soda everyday because I was keeping track. Whereas if I wasn't keeping track of how many days, I may not have thought about soda at all on some of those days.

Who would of thought that my inner brat might have had a point in all of this? I thought my inner brat was telling me to drink a 2 liter and to eat all the sodium I could get my grubby little paws on. But that isn't what my inner brat was saying at all. All my inner brat was trying to say is that things don't have to be all or nothing, and things can never perfect. I can't ALWAYS be perfectly in my calorie range and sodium range. That's just not how it works. I can't always be strong enough to resist having a diet soda. But you know what? Having a diet soda once in a while doesn't make me a failure. Eating waaaaaaaaaaay too much sodium in a day doesn't make me a bad person. It happens, I'm human, and I am going to make mistakes. I am going to have days (like Friday & Sunday unfortunately) where I eat everything in sight. Does that mean that I have given up on myself and my journey? Not at all. This is all about progress, not perfection. So me thinking I was going to be perfect for my sodium and giving up something I truly enjoy for the foreseeable future was a tall order, and I am not ashamed to say that I couldn't do it.

The good news is, I have learned that I don't NEED diet soda, I will survive without it. In fact I can go many days without it and then practice the art of moderation and have an occasional one. I learned that I can keep an eye on my sodium, I can make conscious choices to cut down in certain areas, but if at the end of the day I go over once in a while, it is not the end of the world. I am human, I make mistakes, and there are many more mistakes left to make.

I was at a point in my journey where I thought I could "fine tune" things and really go for healthy changes on a smaller scale. But the truth of the matter is, I have bigger fish to try. I still battle emotional eating/binge eating, self sabotage, and the lazy elf that lives in my mind that wants me to sit on the couch all day everyday. So maybe now was not the time to be trying to squash these smaller things, and I need to spend more energy fighting the bigger fights. Maybe there will be a day where I consistently have my sodium under control, and maybe there will be a day where I can leave diet soda behind for good, but that day is not today, and for now, I am not going to worry about it.

Thanks again to everyone for all the advice and for really allowing me to think. I am getting back to basics and what has worked for me my entire 2 years: Everything in moderation (cliche, I know ;)), counting calories (staying in range) and walking daily. I have a few bad days under my belt, but what's done is done and I can't beat myself up over it. I will move forward and what better day for a fresh start than on a shiny new Monday?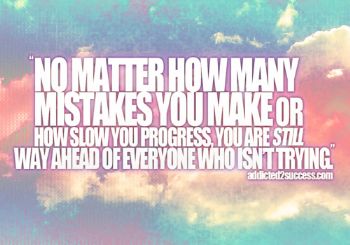 1 2 3 4 5 6 7 8 9 10 11 12 13 14 15 16 17 18 19 20 21 22 23 24 25 26 27 28 29 30 31 32 33 34 35 36 37 38 39 40 41 42 43 44 45 46 47 48 49 50 Last Page

Get An Email Alert Each Time STEPH-KNEE Posts