| | |
| --- | --- |
| | STEPH-KNEE's Recent Blog Entries |


Wednesday, July 30, 2014











This milestone has been a long time coming! Before I kick up my heels and celebrate this awesome accomplishment, I want to be serious for a moment.

I hit 80 pounds down September 4, 2013 and if you told me on that day that I would be claiming my 90 pounds down trophy in JULY of 2014, I would have told you that you were insane! I mean seriously, the difference between 80 pounds lost and 90 pounds lost is a measly 10 pounds. In the grand scheme of MY journey that's a drop in the bucket. What would possibly have to happen for it to take almost 11 months to lose those 10 pounds?!

Well I can tell you exactly what happened. I had a couple bouts of self sabotage, being afraid of my success and gaining back 10-15 pounds several times. It involved hitting 85 pounds lost on Halloween

, starting to freak out about how good I was doing, and using the Holidays as an excuse to eat everything all the way through the new year.



If you want to look at the big picture, I should probably be celebrating my goal weight right about now. If I was 185 at Halloween, that is an entire 9 months... and with my goal sitting currently at 160 that would be 25 pounds to go, which is less than 3 pounds a month. But as we know, this weight loss journey isn't simple math. Don't get me wrong, we all know that the name of the game is calories in calories out, but it isn't always that simple. Sometimes the scale gets stuck, sometimes our bodies refuse to budge.. but sometimes it is just exhausting trying to do everything right. This journey is so much more mental/emotional than it is physical. Dropping pounds and sizes is fun, looking better is fun, but sometimes it'is a mental battle to not only get the weight off but to not let it creep back up!

I will say that these 11 months since celebrating 80 pounds lost were not wasted. I learned a lot about myself!

I learned that...



I will never give up on this weight loss journey, and that it means so much to me!



Spark people is essential to my success. Giving and receiving support is very important on my journey!



That just because I gain back 10 pounds doesn't mean I have to throw in the towel and gain all my weight back.



This journey is something that I have to stay on top of. We all have bad days but if we get back to it we will be successful in the long run.

I feel like with all I have learned, moving forward is going to be a little easier. I now am at a point where it's 1-2 bad days and that's it... before it could have been weeks or even months before getting back on track. I also learned that I have a knack for letting 10-15 pounds back on before turning things around. Having that knowledge is important and now I've set a 5 pound limit... if for some reason I find myself slipping or having a rough time, I will consider a 5 pound gain the danger zone and have a plan of action in place to turn it around!

So overall is there a teeny tiny part of me that wishes I was here right now, celebrating hitting my goal weight, or even just 100 pounds lost? Sure, a teeny tiny part of me wishes I had been a little more diligent during those "rough months" and been that much farther in my journey... But at the end of the day I am thankful for where I am right now! I am excited about what I have accomplished, and I am appreciating all that I have learned on this journey! I have so many tools, tricks and healthy habits that there is no doubt in my mind that I will get to my goal and I will learn to maintain this weight! If you had asked me March of 2012 if I believed I could really lose over 100 pounds and be successful at this, I would have told you no. I figured I'd lose about 40 pounds, get stuck and quit and gain it all back plus more. Why would I think that? Because it happened 3 times before, and there are 100's of other times I never even got to the 40 pound mark before giving up. I had no idea that THIS TIME would be the LAST TIME, and I am determined to keep it that way. I have no intention of ever finding this weight again, and that is why I am celebrating 90 pounds lost FOREVER!





Now it's time to par-tay! Help yourself to some snacks and drinks!
































Saturday, July 26, 2014

I noticed that when I'm on track and doing well the days just sort of fly by! I am happy, content, feeling good and they just come and go. When I am off track, doing poorly and gaining weight, it seems like the days go by and just sort of "slip away". That is definitely not a fun feeling! So I'm glad that I'm on the upswing right now.

Whenever I first get back on track, I find it motivating to count the good days. Typically, if I can get 3 good days under my belt, it gets easier after that. Not sure what is so magical about that 3rd day, but it is always the hardest for me.

But today I realized the days are just flying by, I am doing well, and I'm not counting. This is getting back to that nice "happy place" where things are just automatic. I don't have to think about doing them, I just do them. No exceptions. I love when that happens! I don't take it for granted, because I know it can change at any moment. If things were always automatic, I would have been at my goal ages ago! But in a moments notice I can trip and fall right into the pit of despair. But I am not going to talk about that, because I don't want to put those thoughts in my head and jinx it.



I also reminded myself they won't ALL be good days. There are ups and downs to everything, but it also reminds me to be thankful for the good days, to be thankful for the days that come easy... and to always remember that even when things aren't going so hot, we can ALWAYS turn it back around. That is a good feeling.



I also think it's a good attitude to have for when I finally get to maintenance! This is a life long journey, and it's all about consistency. In order for me to maintain my weight (just as it is when we are losing), I have to have more good days than bad days... but eventually it'll become a big blur, a way of life and not something that you are necessarily counting or keeping track of. There is already enough to focus on (tracking food, making good choices, exercising, drinking water, getting enough sleep, etc), so I am going to throw my energy into that and not get so caught up on the good days and the bad. I am also going to be more forgiving of myself when those bad days do happen, but still diligent enough that I don't let the bad day turn into a bad week.



Hopefully the next blog (Wednesday or Thursday) I will be celebrating getting my 90 pounds lost trophy. *Fingers crossed*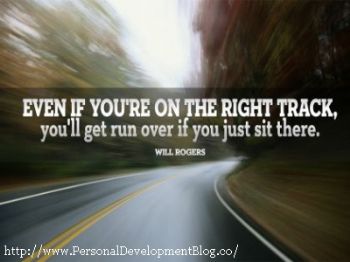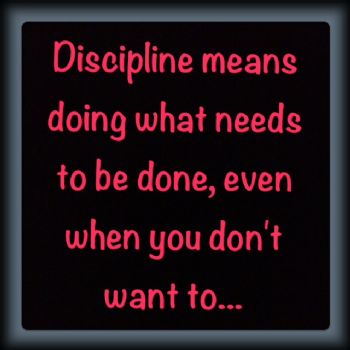 Thursday, July 24, 2014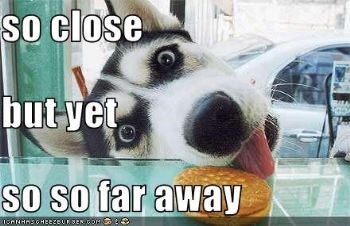 Since starting my "new plan" that I mentioned in my last blog, I have been weighing daily. I know I have talked many times about needing to break my daily weighing habit, because it typically makes me crazy! I let the scale affect my mood and sometimes even affect my progress (or lack thereof) for the entire day. But when I started this plan, I really wanted to document daily weigh ins. I wanted to see the daily fluctuations, specifically after my "carb nite" and find out long it would take for that fluctuation to go away. I have completed day 17, and have tracked my weight each day. The only REAL weigh in I document here on Spark is each Wednesday. I will say I have done a good job of not letting the weigh ins affect me, and I have found the fluctuations actually very interesting and informative.

But this morning when I got on the scale for my "official weigh in", I would lie if I said I wasn't a little disappointed. I was glad to see I had lost some weight this week... and even the fact it was only .8 pounds didn't bother me THAT much... It was that I was a mere .4 pounds away from claiming my 90 pounds lost trophy! I have been so close to that trophy several times, and then I always start eating my way back in the other direction. I hit 85 down in September, and here I am still fighting for that 90 pound mark! There was a part of me that really really wanted to claim it today, but it wasn't meant to be. Not only that, but today was my "carb nite" which means with the fluctuations I will be even farther away tomorrow. But I am still interested to see how this program will work, and I am just going to do what I gotta do. Time will tell if it is beneficial for me or not.

I will say the good thing to come out of this is I realized how much I really, really want that trophy! I really do care about my weight loss and hitting my goals. All the other times I got down around 185, I would start back pedaling. I'd get scared, sabotage, and start overeating. But this time I find myself wanting to push that much harder to get to where I want to go. I have so many things that are a stones throw away: 90 pounds down, 170's for the first time, Disneyland goal (177), 100 pounds lost, I mean really... they are all RIGHT THERE. But they won't come to me, I have to work hard and come to them... and I am finally feeling like I DESERVE to get there. I really believe so much of this journey is emotional/mental. The physical (eat better, exercise) really is nothing compared to this emotional journey that we are on. The mind games, the self sabotage, those nagging voices in our head that tell us we will fail... all of that is what makes this journey so hard! But each day that we don't quit we are showing those mean voices who is boss!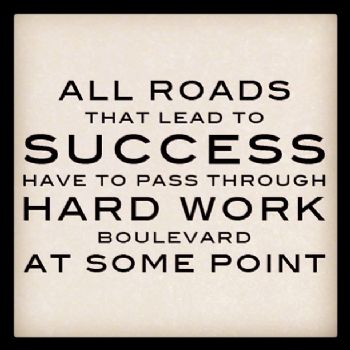 Monday, July 21, 2014

So I didn't mean to be a tease on my last blog, I promise I didn't!

It was never meant to be a secret.

I had a few inquiries about what that new plan might be... especially after I lost about 5 pounds the first week. (I lost 5 pounds in my "spark week" from Wed-Wed but 7 pounds in the first 9 days on the plan). The thing of it is, I know this was mostly water weight. When we start a new plan we can get that "whoosh of water weight" right in the beginning. Even my coworker (who is like a weight loss buddy) immediately wanted to try "whatever it was I was doing". The thing of it is, if you start any new/organized plan, you can expect some water weight loss right away. Does that mean it's the best plan ever or that we are going to be super successful on it? Not necessarily.

There are 2 reasons I am not ready to talk about *how* the plan is working for me. The 1st reason is I simply don't know. It has only been 2 weeks, and we will see if I have any weight loss to show for week 2 on Wednesday. My coworker and friend were impressed by my initial loss, but I was quick to mention "what if it's a month from now and I only lost 2 more pounds?"

The second reason is that every time I announce that I am doing a plan, I end up quitting, failing at it or just simply deciding it's not for me. Then I feel like a dofus coming back to tell you all that I quit it after a week or two.

So those were my personal reasons for not talking about it.

But then I had several people saying they couldn't wait to hear what it was... and then I felt bad for not sharing. I know people are just genuinely curious, I would be too. I enjoy hearing about others plans and learning about them. Does that mean they are for me and that I will do them? Not neccessarily, but if it sounds like something I might like then I may look into it.

I will also say this... I lost 85 pounds eating whatever I wanted and counting calories. That's it. I ate easy mac, chicken nuggets, and lean pockets sometimes. I ate cheetos and other goodies. Are they the most healthy? No. Does that work for everyone? No. Would I recommend to anyone to go on an "easy mac/chicken nugget/cheeto diet? No. I did eat other foods though, I swear LOL.

My point is just to say that is how I lost 85 pounds of this weight. So if anyone were to ask me for advice on how to lose weight, I would tell them calorie counting is the #1 reason for my "success".

I have only been doing this plan for 2 weeks, from the author himself, he says it's a tool and not a lifestyle plan. In a sense that bugs me. My calorie counting is incorporated into my healthy lifestyle that I will do for a lifetime. So going on something that I will eventually come OFF of was not something I was ever really interested in. But with the last 25ish pounds hanging around I was ready to try something different and see if I could shake things up with my weight loss. I am ready to get to my goal and learn about maintenance.

I was also hesitant because I tried this plan last October and failed miserably. I blamed the plan, but it was all me.

I see that now. I only made it 7 days last time, and I have completed day 14, so I think I am in a better place mentally.



So please, the only thing I ask is that any possible negativity about the plan itself or me going on a plan that is only temporary, please keep it to yourselves. Most of you are incredibly fabulous and supportive people, so clearly that doesn't apply to you.




The plan is called the Carb Nite Solution. A cliff notes version of what the plan entails can be found here: crossfitchallenge732.blogspot.com/20
12/07/carb-nite-cliff-notes.html

I also want to say specific to this plan, they don't give calorie guidelines, and they encourage only counting carbs and not worrying about calories. I know that is not helpful to me. For me, it's calories in/calories out and so I still count my calories and stay in a healthy range.


Am I promoting this, saying it works, saying I've been successful at it or suggesting you do it? Not a chance.

I have been on it for 14 days, I do not have any opinion on how it has worked for me because it's too soon. I have not decided how long I will be able to continue this plan... I will however say, that IF I continue for 1-2 months (I am collecting data/daily weights as I go) and have enough information to form an opinion about how the plan worked out for ME, then I will let you all know. :)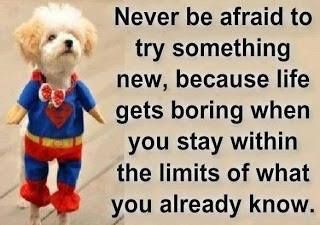 Wednesday, July 16, 2014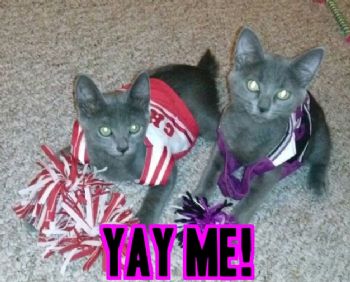 I lost 5 pounds this week!


I know I am kind of obnoxious about that, but that really never happens anymore, so it is exciting news.

I do know the reason behind it, it's because I've started a new eating plan... I am not quite ready to spill the details, but it is an experiment in the making. If I do it long enough to form an opinion and have results from it, then I will share. I'm not trying to be secretive, but I have announced that I was doing various plans in the past, ended up quitting or deciding they weren't for me, then feeling like a failure having to announce to everyone that I "quit". So I think by not sharing the details, and knowing that no one is "waiting to find out how I did", it kind of takes the pressure off. So I am fully aware a lot/some/all of that could be water weight... but when you are getting back on track, seeing the scale go down for any reason is enough to get you motivated again.

Not only that, but I am 183.2, which is the lowest weight I've ever seen. I've gotten down to 185 several times, I was 184 for 2 seconds once, but this is the real deal this time and I'm excited!

I usually try to focus on 1 day at a time, or else I get overwhelmed. I don't want to jinx it, but I can't help but look to the future milestones that are sitting on the horizon.



I am 1.2 pounds away from my 90 pounds lost trophy!


I am 3.4 pounds away from being in the 170's for the first time!


I am 6.2 pounds away from my Disneyland goal: August 18


And not to get too far ahead of myself, but I am 11.2 pounds away from reaching 100 pounds down!



Again, I don't want to get too far ahead of myself, I need to take it one day at a time. As I said before, I have been down to 185 several times, I panic and I start eating poorly. I don't know what it is, and I wish I could understand why, but this time is different. I feel truly excited to get to those milestones. I don't feel afraid, at least not right now. I don't feel like I need to eat or sabotage myself, I feel like I need to try my hardest to get where I want to go. Don't get me wrong, I won't get too comfortable, because that seems to be when the self sabotage or Binge Monster kicks in. I am going to keep my guard up, I'm going to proceed with caution, and I am going to work hard to reach my goals!

I have forgiven myself for all the bad days, weeks, months. I have forgiven myself for all the time I "wasted" fighting with the same 10-15 pounds. If you had told me in September when I hit 80 pounds down that I would be celebrating 90 pounds down some time 11 months later, I would have told you that you were crazy! Why would it take me 11 months to lose a measly 10 pounds?! But I see now that this journey isn't just a straight line, and there are curve balls, challenges and rough times. But the good news is, by not giving up, I still have the chance to reach 90 pounds down! Was it as soon as I would have liked? Of course not, but better late than never right?!

So hopefully in the next week or 2 I will be celebrating that first milestone!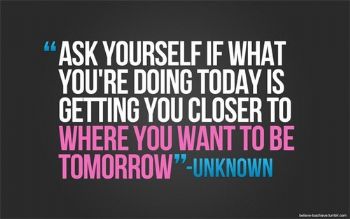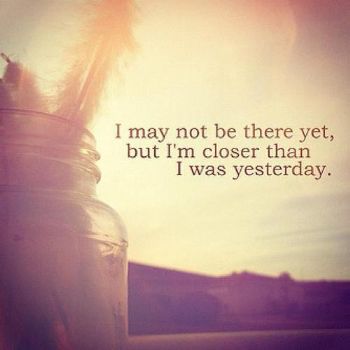 1 2 3 4 5 6 7 8 9 10 11 12 13 14 15 16 17 18 19 20 21 22 23 24 25 26 27 28 29 30 31 32 33 34 35 36 37 38 39 40 41 42 43 44 45 46 47 48 49 50 51 52 53 54 55 56 Last Page

Get An Email Alert Each Time STEPH-KNEE Posts