| | |
| --- | --- |
| | SUPER_CIARA's Recent Blog Entries |


Tuesday, July 29, 2014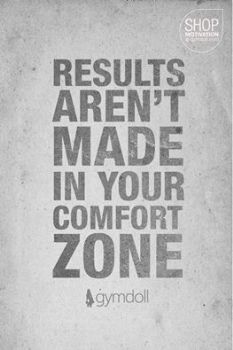 I decided that a good way to keep myself motivated and on the right track is to start rewarding myself more often for my efforts. So, to start myself off, I got myself a new pair of turquoise strappy high-heeled sandals and a jeweled flower necklace, a t-shirt from Julep and some eyeshadow this morning. Getting glammed up is a good motivator and I think every couple of weeks is a good time to implement a reward of some kind for sticking with the program I've set forth for myself. It will give me something to look forward to and a reason to keep moving forward along with the desire to lose the weight.

Thinking of some ways to get me out of my comfort zone. I know that I'm more likely to get results if I push myself and no one else is going to push me, I have to push myself, so I'm devising a plan for today on how I can really get the most out of the day. And the best way I can think of getting out of my comfort zone today is cutting back on coffee and pushing more plain water. I think I'll feel better--more hydrated--and be able to perform better throughout the day. I'll also be a lot more likely to reach my 8-cup target for the day. I'm trying really hard to reach my targets each day and 8 glasses of water is one of those targets that I haven't reached lately. I've been close, about six glasses, but not quite 8.


One of my big focuses this week is that in order to create happiness for myself, I have to look within myself and not to outside sources. Only having recently gotten back on my pills and having just seen my psychiatrist again and having my pills changed a little bit, my moods have been back on the upswing again, but I do feel somewhat emotionally exhausted from going from being abysmally depressed to being happy again. And in finding my happiness again I am taking steps to ensure that I keep it, steps to deepen and enrich it. And getting back on track in August is a big part of that. Knowing that I can turn things back around and start reaching my goals again.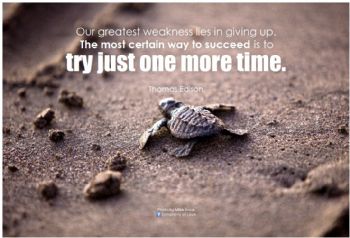 Monday, July 28, 2014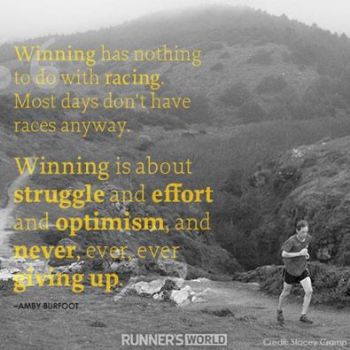 I have been focusing on non-scale victories this week. In order to get myself back on the right track and back to winning again, it's important for me to not focus too much on the weight because that's going to take a little time to get straightened out again. Instead, I've been changing my mindset and my action plans and been working on getting active again so I can get myself headed in the healthiest direction possible.

The biggest step I've taken and certainly the most different step is that I have changed my attitude about eating. Before I was cutting my calories as low as I could. Now I have a fixed diet of 1500 calories and I am eating meals at regularly scheduled times along with a morning, afternoon, and late night snack. This is keeping my metabolism up and also fighting the problem of extreme hunger that led me to end up having eating disasters like the one that I had most recently. I have a calorie burn target each day of 2500 and can meet this by walking 6 miles a day and then anything else I do is just extra points for me. I'm also changing the kind of diet I have. I'm making an effort to eat as many whole foods as possible whenever possible. I also have a goal of eating 5 fruits/vegetables every day and 8 glasses of water a day. This has been improving my overall feeling of wellbeing a lot. It has only been a few days but I am already noticing a difference.


In the fitness department I have been slowly upping my game, but slowly since I didn't get much of any exercise throughout the first part of July. I'm walking six miles most days instead of three, making an effort to get in morning as well as evening yoga in order to help my back and hips and I've decided to try for 20 minutes of kickboxing, too, and two days a week of weight training. Nothing more than that until about January when I should have built up some momentum. There will be days when I won't be able to get this all in because I do have a four-year-old that needs attention, but the point is to just try to be more active!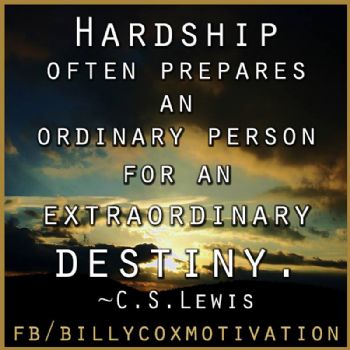 One thing I've learned is that it's okay to take the longer path to your goals. It's definitely easier to maintain a healthy lifestyle than an unhealthy one. So I feel fortunate to be able to learn these lessons early and have the opportunity to put them into practice. The last few weeks were long and difficult but I am confident that now that I am ready, there is going to be a shift in my life and I am going to have that breakthrough where everything changes and I can start reaching all of my goals again. It seems rather inevitable since I am doing all the work again and doing it the right way.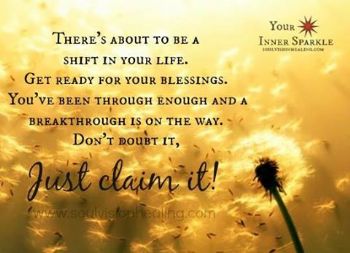 What it really comes down to is that being successful each day is a matter of making choices every day and keeping in mind what you want in the long term and how the little choices you make today will effect that long term goal. All the choices you're making today determine your tomorrow. But, it's easy to get caught up in stressors and distractions and temporary wants and so that's where renewing your motivation comes in. I know for me I have to renew my motivation every morning and when I do that I am successful that day. My strategy has become to collect pictures with motivational quotes, save them on my computer and then watch them in a slideshow every morning and that inspires me to get out there and make the most of my day that day. I've noticed that when I don't watch my slideshow in the morning, I have a tendency to get distracted and have slipups, maybe overeat or neglect to exercise, but when I watch my slideshow I'm always super motivated that day. So, it's good to find something that can motivate you and carry you forward throughout your day.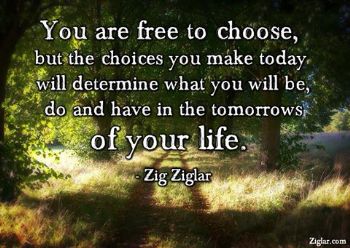 After all, the best thing you can do for yourself is to take a step forward in healthy eating or in fitness or ideally in both. When you do that you are building your best self. You are winning.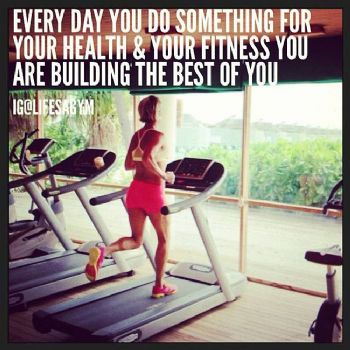 Saturday, July 26, 2014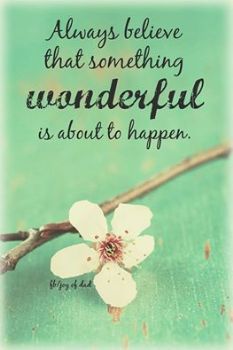 My birthday is coming up, so I decided to do something good for myself to boost my motivation and get myself going strong on the path of health and fitness. I already have a Bodymedia FIT armband that helps me track my calories, exercise, and sleep, but there is a new little gadget out called the UP24 that looks even more in depth and Bodymedia emailed me about it, even including a code with a discount so I could get the bracelet for $126 instead of $156 and of course Sparkpeople has been pushing ads about this bracelet nonstop so I had to at least check it out and see what it was all about, right? So, it turns out the UP24 has a pretty enhanced food tracker that even has a thing called a Food Score that lets you see how healthy your food choices are, something the Bodymedia band doesn't have. I can track my meals with my armband, but not anything in depth like that. It has sleep monitoring with PowerNap and a Smart Alarm to get you to sleep and wake you up at optimal times. Now my armband monitors my sleep and gives me all the data, but it doesn't have any alarms or anything like that. And the UP system also has a coaching system that guides you in making decisions about having an active life. It has step tracking workout logging and insight reports. It has Idle Alert to remind you to move throughout the day and you can add your friends to your team to cheer you on and be cheered. Much more in depth than the coaching program on my Bodymedia band. All of which added up to me ordering it this morning. Obviously I had to have this little gadget. It just seemed so cool. And, worse case scenario I don't like it as much and I just end up still using the Bodymedia band. But! Best case scenario I end up getting a much needed boost to my motivation and start reaching my goals even faster. I'm hoping that after I test it out and see how well it works, maybe I can even convince a couple friends to get one so we can try out that cheering function.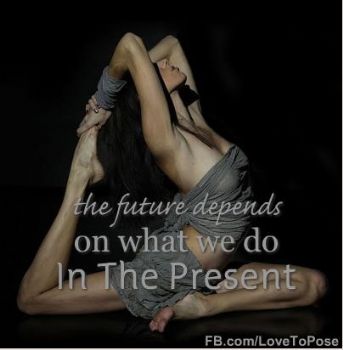 So happy birthday to me! And I definitely encourage anyone who's interested in upping their weight loss game to check out the UP24. Here's a link to watch a video about it https://jawbone.com/up
After all, there's no time like the present to start improving your life. And it really isn't too expensive at all. And I may be wrong but I heard there's no subscription fee like there is with the Bodymedia armband.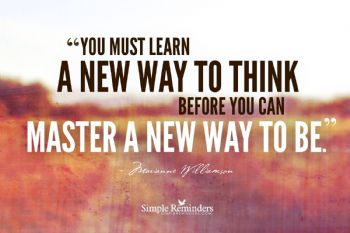 So I am pretty excited about moving forward from here with a new band and new goals and August should be a pretty landmark month for me. I have also made a grand commitment to focusing on being healthy rather than focusing on being skinny. I'm eating clean and I've resolved to stop skipping meals and stop reducing my calorie intake too low. I'm eating a solid 1500 calories a day now and I'm eating six times a day (3 meals and 3 snacks). It's a good solid plan that I'm feeling very positive about. I know personally I do a lot better when I eat a lot of little meals throughout the day at fixed times. And the UP24 should help me with meal plans and to analyze my foods and keep me eating as clean as possible. So now I'm just focusing on staying in the present and making the most of each moment.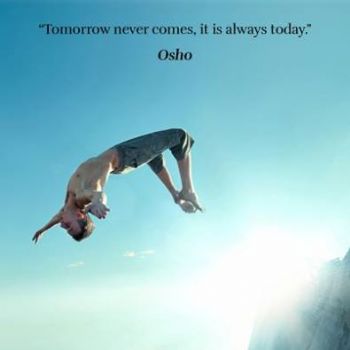 Friday, July 25, 2014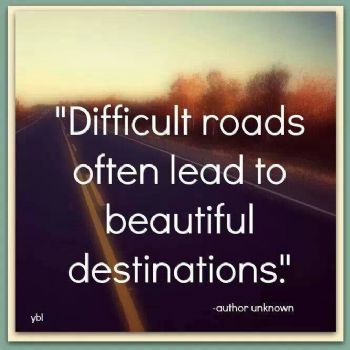 I had a difficult road ahead of me in July. At the time, I thought I could never endure it. I thought I'd never make it through it. And I was close to giving up. I wasn't sure if I was going to ever be able to lose any more weight. It just seemed like the scale was "doomed" to go up again. But, difficult roads do often lead to beautiful destinations. Since I've gotten back on my pills, they have now fully gotten in my system again and while I was on my walk yesterday afternoon I really noticed the impact of my journey so far. I have been so lucky to have been able to undertake this challenge and I have accomplished so much so far, it is certainly too soon to give up. It's going to take a lot of hard work to make up the ground that I lost, but it is far from impossible. And I will learn a lot in the process. And I am really enjoying the process these days, more than I have in a long time. I am just being right now. I have stopped trying to become something. I have dropped the idea of becoming someone because I am already a masterpiece. I cannot be improved. I only had to come to it, to know it, to realize it. And in experiencing that, being that, I can be more fully present on this weight loss journey and in truth in my life in general. And as for my life, I am now making a choice to be less passive about it.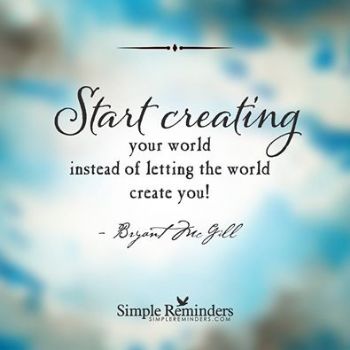 I am taking charge of my world and being present in it. In August I am painting in bold colours. I look to spend a lot of time devoted to my personal inner journey. To create my world from the inside out. To begin goal-setting again and to really renew my excitement about losing this weight.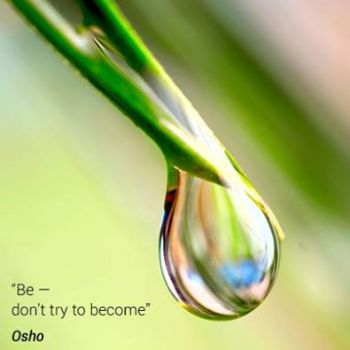 And so, I am really changing my mind. That's where the key is. Before you can change your body, you have to change your mind. And once you change your mind, you can change your whole world. I'm keeping my goals simple and straightforward and attainable. Taking little steps each day so that I can burn 2500 calories every day. That's the big goal. But, this morning I'm going to set aside a little time and make a detailed plan about what my goals are and how I can accomplish them and go over my agenda, make some adjustments where I need to. Because goals without a detailed plan are just wishes.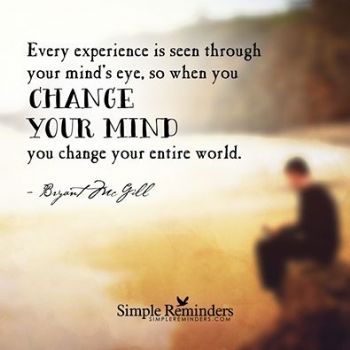 And most importantly, it's just about really believing I can do this. Deciding what I want, believing I can have it, believing I deserve it, and believing it's possible for me. Believing in myself. Because I can really do all this. And there's so much to enjoy and experience every day, even in the mundane. Most especially in the mundane.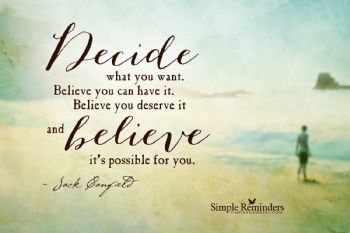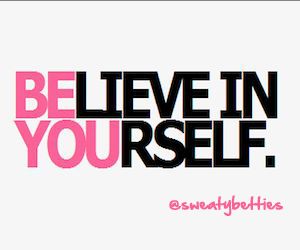 Wednesday, July 23, 2014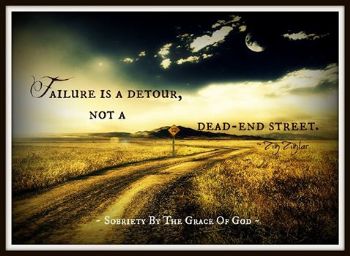 In July I took a detour that I didn't intend on. But, I assure you it IS a detour and not a dead-end street. On the fourth of July I reached a milestone. I got down to 178 pounds and was successfully halfway done losing weight. But, I also ran out of my depression, mania, and migraine medication and the prescriptions were out of refills. I mistakenly thought I had to wait until I saw my doctor on the 24th in order to renew the prescriptions. So, I wasn't taking any medication. This went disastrously, as you would expect. I slipped into a very dark depression and lacked any kind of energy or motivation. I lost all interest in all activities that I had once been so pumped about. I had been losing weight at a great pace before, but without meds I suddenly started going in the opposite direction. I gained ten pounds and didn't want to take any exercise anymore, I just wanted to stay in bed. The only thing I could manage was watching episodes of Game of Thrones and re-reading the book. My emails piled up and I never logged into Sparkpeople. I avoided everything. My grandmother noticed my newfound lack of interest in my weight loss efforts and asked me if I'd been taking my medication and I told her how my prescription had run out. She insisted I call the pharmacy and I told her I was going to wait until I saw my psychiatrist because it was only a few days. She said I absolutely couldn't wait any longer because I wasn't doing well at all. I argued with her even though I knew she was right. The next day she called the pharmacy and they faxed my psychiatrist. He filled the prescription right away and my grandpa went and picked my pills. After the second day of taking my pills I'm now feeling 100% better already and getting myself back on track.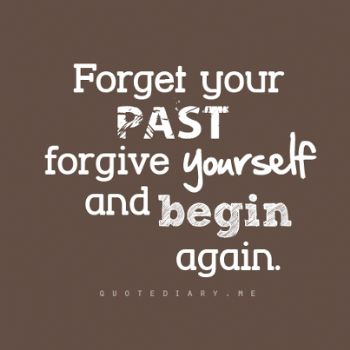 I ended up having to withdraw from the couple of weight loss challenges that I had been in because I neglected to sign in to them for so long, but that may be for the best because I have a lot of work ahead of me in getting these ten pounds down and getting back on the journey again, but I am enthusiastic about it and I know that if I commit to it, I can definitely get the weight off in the next month or two. Then I will be halfway once again and I can work from there! So, really, it is not the end of the world, and not such a big deal as I was thinking it was when I was in the midst of it. It's a setback, true, but there are worse things and at least I am getting back on track now before I gained any more weight. And I have a renewed sense of commitment and energy now.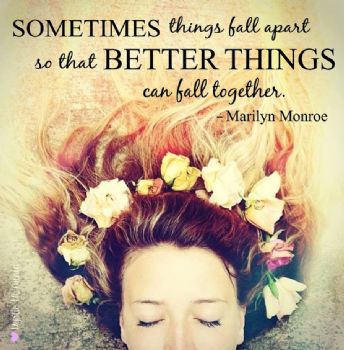 I can only think, what is in store for me in August? My birthday is coming up and we are planning a trip to Walt Disney World in September. I am determined to lose a few pounds for that because we will be going by airplane and I want to be sure that I will fit in the seats! Not to mention the rides. I want to be able to enjoy the trip as much as possible and not be worried the whole time about my size. So, it's important to me to be able to get down a few more pounds. At least back down to 178 where I was. And I believe I can do it. As much weight as I've lost so far and as far as I've come with as much ambition as I've had, I know that this is really just a fluke and I know the reasoning for it. I will be sure not to go without my medication again! And of course now I know if my prescription runs out I can just have the pharmacy fax my doctor. Which I really should've just tried to begin with. But, we live and learn I suppose. And now I've learned a valuable lesson about how easily one can regain weight and lose ground. It will be something for me to keep in mind when I am done losing weight and start maintaining.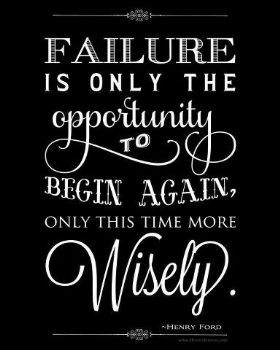 It's good to learn these lessons early so that we can modify our behaviour, I think. To become wiser. I've certainly learned that I need to stick with Sparkpeople if I'm going to succeed. To start using Sparkcoach. And I need to track my food! When I stopped doing those things, I started gaining the weight again. I know what tools to utilize in order to make progress and it's important not to stray. And it's also important to keep on going. To not give up. The only way to get to where I want to go is if I take advantage of every opportunity that comes my way and keep forging ahead. Success happens through trial and error.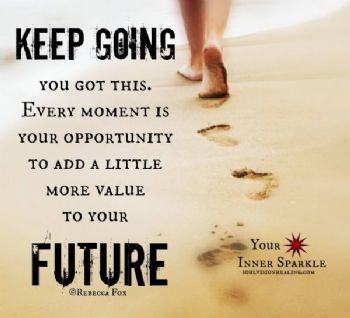 And I think the most successful people are the ones who fail the most because they are always out there trying. I may have come up against a little bump in the road, but now I am learning about the things that don't work in my life. It's an opportunity for me to see what's not working for me and if I'm clever, I'll take advantage of the chance to change it.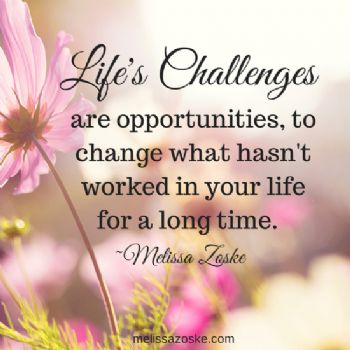 So, for August I am going to begin ahead and start on a brand new path. I'm going to revise all my goals and change the things in my life that aren't working for me. A fresh start.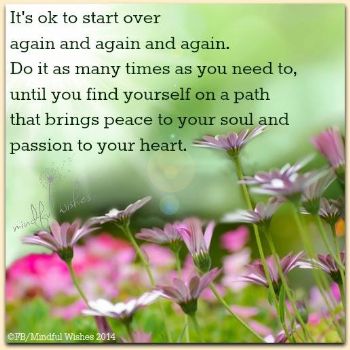 After all, the path to success isn't the straight line that people imagine it is. It's more like this: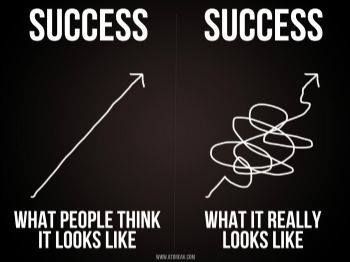 And it's never too late to be fit, to be healthy, to be the best of you.




1 2 3 4 5 6 7 8 9 10 11 12 13 14 15 16 17 18 19 20 21 22 Last Page

Get An Email Alert Each Time SUPER_CIARA Posts