| | |
| --- | --- |
| | TIME2BLOOM4ME's Recent Blog Entries |


Thursday, July 31, 2014

A few days ago I slipped up. It was a Big, BAD Slip up. I was on way to collect the garden hose so I could water my Goji berry plants when it happened. My body flew up in the air, I didn't know I could fly. Then I came crashing back down to the earth. It wasn't like a graceful feather, it was a loud thud. OUCH. Ouch, ouch. It's not good to land on gravel and dirt. The gravel became one with me and the dirt. It ground itself into my legs and hand. I had to pick out embedded muck out of my wounds. It wasn't how I wanted my afternoon to end. My legs are covered with bruises and scratches. Lots of them. My hands, wrists, and arms caught the fall a bit. They are super sore. I couldn't use my hand for a few days, so no blogging.



The goji berries are happy, well watered. My mission is working on healing up my ouchies. Thank goodness for Arnica and Dr. Christopher's Bone, Flesh, and Cartilage Ointment. It's helping things to repair themselves. My focus is on resting and recovering. My body is super sore. I cut back on working out until things settle down.



Today I made the most delicious smoothies. Papaya, strawberries, frozen mango, pineapple, vanilla, ginger, and cardamom. YUM.

For breakfast I had a Wild rice Chai pudding made with almond/pumpkin seed milk. It was an experiment to see if I could make it raw, uncooked. It worked out well, so rich, creamy, and delicious. It reminded me of the days gone by when I made it cooked.






Friday, July 25, 2014

I UNDERSTAND. Gosh I REALLY, REALLY UNDERSTAND now how being prepared and organized helps you to stay on track. Lately I have been very busy preparing foods several days in a row. Foods that I can safely eat and stay on track. Foods that are friendly to my stomach, waist-line, and the bathroom scale.



When your body can't tolerate much of the food that is being sold in stores and restaurants, how does one SURVIVE? IT'S SO DARN HARD. She stomps her feet in frustration. I have spent too much time being frustrated with not being able to eat like everyone else without paying for it. Food intolerances are no fun to deal with. It's so challenging. I think I FIGURED OUT A WAY TO TURN THE CHALLENGE AROUND. It's taken me forever to get past the BUMP in the JOURNEY.

I am BUILDING A PANTRY made of HOME MADE dehydrated foods that I can SAFELY eat. Foods that are prepared in a way that makes them nutrient dense and very healthy. Most people eat food-like substances with preservatives and food coloring without any problem, but I react to them.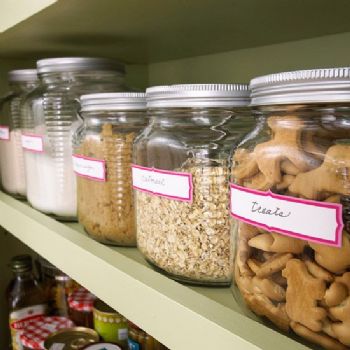 This is not my pantry. Sadly I have a very tiny cluttered kitchen. But I am working at stocking it properly for me.



The other day I REALIZED I could do the same easily with home-made real foods. I am taking about 30 minutes a day to work on building up some food stocks that I can use without feeling like I am cheating. The results are it's easier to build a meal when I have some basics to turn to. Things like cereal, tortillas, chips, crackers, pizza crusts, and other goodies. These are REAL honest to goodness FOODS created with out any processed ingredients. I can easily reach into the cabinet and come up with the basics for a meal now. It no longer is frustrating or complicated to prepare a meal.


The photo below is a delicious Shredded breakfast cereal. I also created a Chia Hemp seed flaked breakfast cereal that has the same texture as boxed corn flakes. Home made REAL foods, don't look like processed foods. They taste much better. It's like a flavor explosion in your mouth.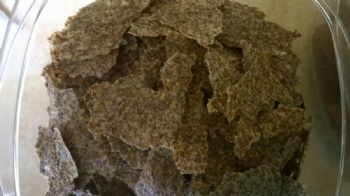 This is the home made Honey Corn Chips. It's healthy. No oils are needed. No unnatural artificial ingredients. Only REAL food goes into the food I consume.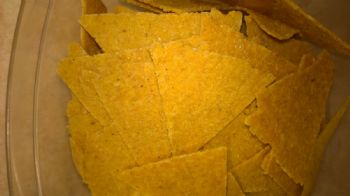 I also made some Spicy Corn chips.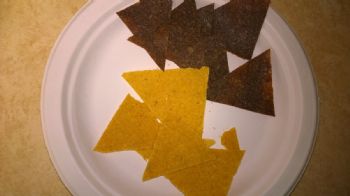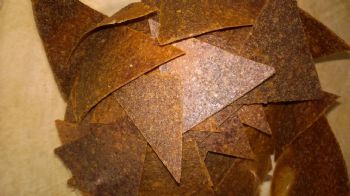 Spicy Cashews for topping salads with.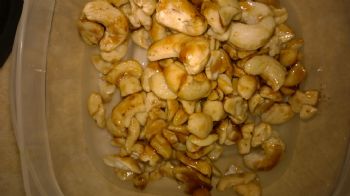 Hubby's flourless Double fudge cookies. No bad ingredients are in them. Only healthy.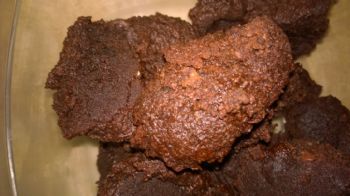 Even the wraps I use are homemade. This one is made out of Coconut, Chia, and Hemp seeds. They have so much more nutrition than flour tortillas. I stuffed them with sprouts, and Toona I made the other day. You can stuff them with anything.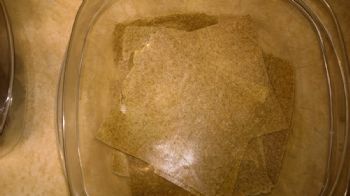 Every few days I make up some new creations that I can stock the cupboards with. The dried ingredients can store for a month or longer without any problems. Cookies, chips, and crackers are eaten quickly by hubby. Now I need to run out and get more food storage containers.


Today I made some White Corn chips with a spicy Mexican dust on top. The other recipe is called Igor's crackers. They are a flax seed crackers seasoned with caraway seeds. It reminds me of Rye bread.

Having a lot of food to pick from makes it even easier to fight any temptations hubby might bring in the house. It makes it easier to make the right choices and to stay on track. Everything I am making now is homemade. My gut is so much happier. I feel loads better eating this way. My energy levels are steadily improving as well as my health. It just took a different mindset to create a natural, honest to goodness real food pantry. It isn't much work. Just 20-30 min. a day to make a recipe. Recipes that restock the cupboards with healthy alternatives that I created for me. The good thing is, the foods don't make me sick.

Many of these can be used for traveling. I feel like a GENIUS.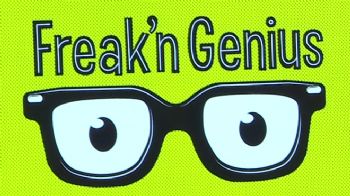 Mixing, creating, testing REAL FOOD recipes.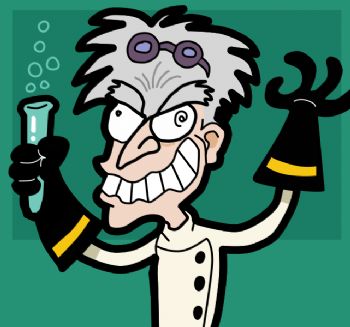 What they create, I can create better at home.





Wednesday, July 23, 2014
I found this free movie called Feeding Obesity. I haven't watched it yet, but plan to.



www.feedingobesity.com/movie.php





Wednesday, July 23, 2014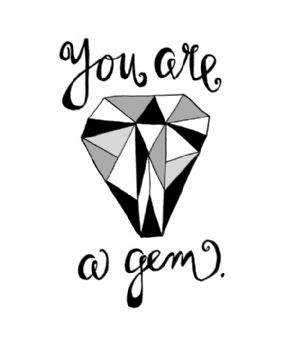 I am really cheap, thrifty, or penny wise. When I shop, I look for bargains. My pennies are scares so I must make them go far. I love browsing for books on Amazon.com.

Books are like treasures to me. If I find one GEM in it, than it's worth it. Gems are things that I can apply or use in my daily life. Something that I probably will use in some way or modify to personalize it for me. My book hunt on Amazon lead to me discovering a new book I like. I purchased it for around $1.00. Why pay full price when you can get a gently used book for a fraction of the price of new. Sometimes I get books for a penny. The only catch is shipping is $3.99. It's almost like someone is giving you the book for the cost of postage. New it costs $18.00. What a savings.









The book is called Raw Inspiration. Living Dynamically with Raw Food by Lisa Montgomery. The book is a collection of recipes that are collected from chefs and potlucks. It has some good healing testimonies too. It lacks in colorful photos, but I think this book is a gem.


Yesterday I made some vegan Toona. Oh, so amazingly delicious it is. Wow, what an impressive recipe found in Raw Inspiration. Hubby ate two sandwiches made from it. He said it felt like tuna, leaking from the sides of the sandwich and tastes like it. He said he would eat it again.

First you make a Pate. The pate ingredients are:
1 cup of soaked Almonds
3 cups of cashews.
1 T dulse flakes. I didn't add dulse and kelp as I didn't have any. I used Braggs sprinkle to season.
1 tsp. kelp.
2 T. salt. I did not add so much salt. I shook the shaker and tasted. I think 2 T. would be too much.
1/2 cup of green olives.
1/3 + onion or to taste. Mine was mild so I used more.
2 T. agave nectar or some sweetener.
1/2-1 cup celery.
1/4-1/2 cup red pepper
1/2 tsp black pepper.
6 oz. lemon juice.
Water if needed to make the food processor blend the mix. I did not need any as the nuts were soaked. It was plenty moist.
Optional 1/2 c. of olive oil for creaminess. I left this out.

Blend in the food processor until it's has the texture of a pate. I left some chunks in mine. I also only make a 1/2 portion of the recipe. A 1/2 portion is more than enough to last me several days. I still ended up using the full portion of the rest of the ingredients to season. It seemed to need it.

Then you hand chop ingredients for the texture:

4+ Bubbies Raw pickles chopped.
1-1/2 cup chopped celery.
2 cups carrots shredded. I didn't add any.
3/4 cup scallions. I substituted onion finely chopped.
3/4 cup parsley. I used less as this is a strong flavor.

Hand mix the two mixtures together. I ate mine on some Chia, hemp, coconut wraps I had made up. It's delicious, very filling and hubby approved. It turned out beautiful, gourmet looking.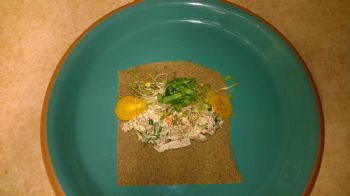 Next time I make it, I will leave out the cashews. Instead I will use sunflower seeds soaked. The cashews are hard on my stomach. What I like about it is the flavor, the textures, the color in the mix. The flecks of red bell pepper and the greens mixed together were beautiful. The cashews add the creaminess of mayonnaise without all the chemicals. It would make a lovely toona salad served over a bed of greens.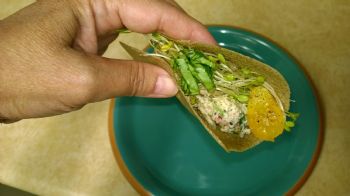 I got in 10,000+ steps again.






Tuesday, July 22, 2014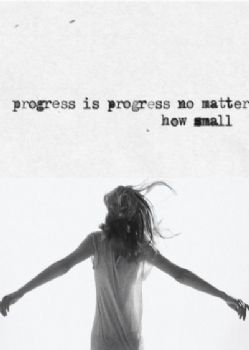 PROGRESS is PROGRESS no matter how small.

I finally feel as if I am back to making progress. It is slow and hard, but it's happening. Not only has the scale been moving, but finally I can report my health is improving. Nothing is more important than health. My strength is improving.


Sometimes things in life happen to us that create big set-backs. Back in May Dear hubby sprayed bug killer that made me very ill. With the diet changes I am finally almost feeling semi-normal. I still have a ways to improve, but it is a great improvement for me. My step count is improving.

After the spraying I almost lost my ability to walk or stand. I couldn't move my toes. I barely got in 2,000-3,000 steps. Lately the numbers are on the rise. The last few days I have been able to increase the steps to 10,000-11,000 range. Eating more fresh raw foods is helping big time.





1 2 3 4 5 6 7 8 9 10 11 12 13 14 15 16 17 18 19 20 21 22 23 24 25 26 27 28 29 30 31 32 33 34 35 36 37 38 39 40 41 42 43 44 45 46 47 48 49 50 51 52 53 54 55 56 57 58 59 60 61 62 63 64 65 66 67 68 69 70 71 72 73 74 75 76 77 78 79 80 81 82 83 84 85 86 87 88 89 90 91 92 93 94 95 96 97 98 99 100 101 102 103 104 105 106 107 108 109 110 111 112 113 114 115 116 117 118 119 120 121 122 123 124 125 126 127 128 129 130 131 132 133 134 135 136 137 Last Page

Get An Email Alert Each Time TIME2BLOOM4ME Posts