| | |
| --- | --- |
| | TORTISE110's Recent Blog Entries |



Thursday, December 18, 2014
Yesterday I had lunch with a group of friends in my writing group. It was festive and fun. We know each other's stories and have shared a lot over several years now. Being together is a treat. As we were leaving a few of us were talking in the parking lot about writing goals for the new year. But then my friend, Kim, said, "I'm just living into this wonderful season right now and enjoying it. That's my only goal right now."

Hearing her say that was a gift. I breathed easier driving home remembering to enjoy the moment, the day, the season a little more without looking ahead so much.








Sunday, December 14, 2014
At check-in with Spark every morning I score my mood on my start page. It the past I'd consider how I was feeling right then—usually at 5:30 am--and give myself a score. Typically I'd pick a score between 7 and 8. For me that meant I was feeling fine, generally upbeat, but nothing special. After all, the day was just getting underway.




But these mood ratings felt repetitive and meaningless until one day I asked myself: What would it take, Toni, to give yourself a higher mood score? What would a 9, or even a 10-mood day look like?

I decided to save my 10's for days that were going great, but with something extraordinary happening as well. I thought that score best for off-the-chart days when grandchildren are born, someone I love got a promotion, or met a big goal. I had a "10" day just last week when my son turned in his senior thesis to finish his BA degree. And meeting my goal weight for the first time was certainly a 10-day.




But then, SHAZAM, I had an idea. What if I used the mood score to rate the kind of mood day I wanted to MAKE HAPPEN? What if I made the score an INTENTION instead of just a momentary mood reading?

I decided to ask myself: What kind of a mood rating am I going after today?

For me that shift changes everything. Now, most days I set my score at 9. Then I ask, "What can I do to make it a "9" day today? What are the things I want to make happen to be in a 9 mood?" Usually that ends with several "notes to self" to make sure I get in my exercise, eat healthy and accomplish other things I am passionate about in life.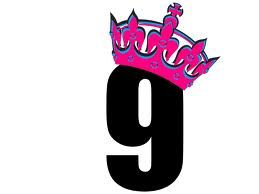 Changing my mood rating from how am I feeling right now to where I intend to go has changed my days for the better.

I notice that sometimes a perfectly fine "9" day turns hard or sad because of things out of my control. Bad news can throw me, as can an illness or the other countless things that can go wrong in life. But I have come to believe that while life is not all up to me, I still owe it to myself to face what life throws at me in the best mood I can muster.







Thursday, November 20, 2014
When I am eating something the I really enjoy I try to remind myself that this is probably not my last meal of "it." I will have another opportunity at some point to eat and enjoy it or something equally as enjoyable. In other words I eat a reasonable portion, telling myself I don't need to stuff myself now because I can have more later.




At holiday time this is really helpful. There are so many traditional foods around that have become part of our holiday. For example, I love turkey stuffing and tend to make it only at Thanksgiving time. But still I remind myself that if I really want stuffing again, I can make it anytime. Somehow that helps me with portion control.

Over 10 years ago my husband took a nutrition course after he had heart surgery. (And yes, he is healthy and fine right now.) At one point he raised his hand and asked the teacher: Does this mean I can never have another croissant? (He said this with a grief stricken face--LOL) The nutritionist replied, "Not at all. It means you can have one croissant a year."

Deprivation doesn't work, but knowing we're allowed, in moderation does. At least for me. And my DH!







Tuesday, November 18, 2014
I have been taking an on line class that poses powerful questions, life changing questions, every other day or so. Yesterday this one came up: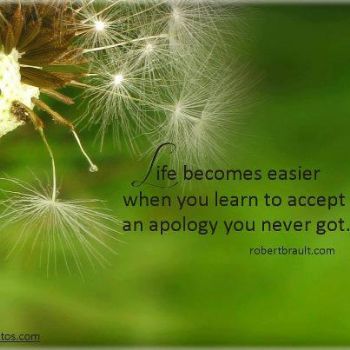 I realized that I was still upset about a friend who betrayed me many years ago. I don't think she understood how deeply she hurt me. But when I worked with yesterday's question I realized that what I really needed was to recognize for myself that she really did hurt me. That I felt alone and upset by it. And that I can just accept that and move on. Her apology would not change that. I needed to understand (and feel) how deeply she hurt me!

It's like saying OUCH when injured. After that healing can take place. Feeling lighter today.





Thursday, November 06, 2014
I drove to the gym this morning at 5:45. It was dark and raining. I felt intrepid as I drove down a suburban street on my way to the fitness center even though I was sipping French Roast and listening to music. Then I saw a man in reflective clothing running outside on the sidewalk. Now I mentioned that it was raining; but actually it was pouring. That runner, I decided, was really INTREPID.

Still, in some ways that runner and I were both doing the same thing. We were both up early putting our stamp on the day.





I don't know about you, but I never ever regret a workout. When I do one—even a hard one--I always feel more in charge, and frankly, happier. I think it's because I've claimed a piece of the day and made it my own.




1 2 3 4 5 6 7 8 9 10 11 12 13 14 15 16 17 18 19 20 21 Last Page

Get An Email Alert Each Time TORTISE110 Posts