Monday, January 26, 2009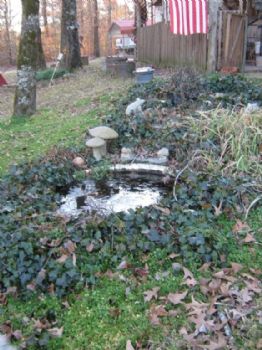 These are our goldfish ponds. We found out the fish won't live through the winter in them unless we clean out the leaves at the end of each autumn. It seems it depletes the water from much needed oxygen. Same with us, if we only allow those things in us that hamper us then we begin to die. This goes not only for what we eat, but what we hear and see. If we watch too much of the bad stuff on tv or we read only the bad stuff or we eat only the bad stuff then our bodies, minds and souls begin to die. We are learning to eat well and become more healthy though our food choices and our physical upkeep here at Sparkpeople but we do not need to neglect our mental well being as well.

We have learned to move our fish to an inside fountain in the winter where we can keep clean water and give them food daily. This way they live and thrive. Just as if we feed ourselves properly, we will live and thrive.