Wednesday, February 04, 2009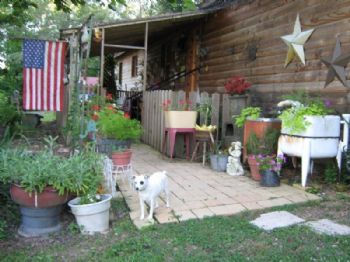 I came across this quote from George Carlin and it is so true.

"That's all you need in life, a little place for your stuff. That's all your house is: a place to keep your stuff. If you didn't have so much stuff, you wouldn't need a house. A house is just a pile of stuff with a cover on it. That's what your house is, it's a place to keep your stuff while you go out and get more stuff. Sometimes you gotta move, gotta get a bigger house. Why? No room for your stuff anymore. You've gotta move all your stuff, and maybe put some of your stuff in storage. Imagine that there's a whole industry based on keeping an eye on your stuff."