Thursday, February 26, 2009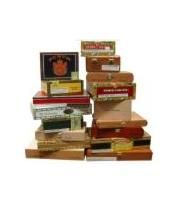 I'm thinking of doing a submission to Cloth, Paper, Scissors Magazine. It isn't due until May but wanted to get a jump start on it. The theme is "Skeletons in Your Closet". This is my idea. I'm thinking of taking a box and altering the front to look like a closet door. Then I have some old keys that are similar to skeleton keys and I thought I would sculpt a face for it and glue to the top of the key (or I may use several keys) and then glue a real photo of only head shots to the back and maybe a little paper banner explaining the "skeleton". I need feedback if you think this is a good idea or if you may have other ideas I can use.

On another note, I ate at the middle of my calorie range and walked for 30 minutes plus some arm exercises.