Friday, December 26, 2008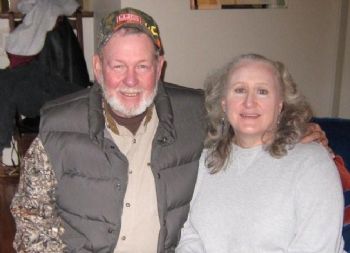 Christmas has come and gone and of course we all ate more than we should have and probably haven't gotten the exercise we need to get. But tomorrow is another day.

Christmas is a time to spend with family.... good food, drink and lots of fun. Once it is past then we start to reflect what the future holds. Many of us don't want to start back dieting or diet at all until after January 1st, but for health reasons, we really need to look at how we are eating and drinking NOW. I just heard on the news that more heart attacks occur on December 26th than any day of the year. Mainly the cause is from eating the wrong foods, over eating,and the stress of buying, visiting relatives and friends, and no exercise. What causes our stress....buying too much or spending money we really didn't have. Or visiting with relatives or friends that we would rather not see. What makes this different from other times of the year. Suicide rates go up this time of year along with family killings due to stress or loneliness. What causes stress and loneliness. WE DO!!!

We can only thank our selves for all the stress, loneliness, overeating and no exercise at this time of year. WE choose to let all this get to us. What is December 25th or 26th or January 1st or for that matter any day of the year...

Just another day...it can be ordinary or extraordinary. We can choose which one we want it to be. We can let people like family or friends get to us or ignore their stupidity if they are the ones causing your stress. Do we have to spend and buy and go over budget just because we have to match what someone else may spend. Do we have to keep up with everyone else? NO. Can we be happy with less...YES.

This year, my husband and I have had one of the quietest Christmases ever. We didn't buy for each other and we mostly made the gifts for others. I think we spent a total of $100 on everything we got for others. I made quilts for the granddaughters and Sonny made recipe boxes for the grown kids. And today we went out and enjoyed ourselves. We went shopping but not to buy anything but just to look around and people watch. We also took in a movie. And since we are now senior citizens we get in at children's rate. We can do without buying popcorn and cokes at the movies so we were out a whole $12. We ate with a gift card we had gotten and he spent $10 on himself and $10 on me. So for a total of $32 we had a great time and this was our Christmas to each other. We really didn't have to go anywhere or do anything or spend anything to be happy. We both realize we have a Wonderful Life and will enjoy each other to the fullest. Life is good and yes this is a Wonderful Life!!