| | |
| --- | --- |
| | ~INDYGIRL's Recent Blog Entries |



Thursday, July 31, 2014
Went for a bike ride for the first time since I was in my 20's. WOW! I actually didn't plaster my pace into the ground this time. It was evening and the stars were out. I felt the breeze and I felt like a kid again. The crickets were out and the street lights were on. The hum of the electricity could be heard as I passed them. The moon and stars danced and the wind played in my hair as I rode. It was magic!

The FACT is that not moving is GIVING UP your chance to choose. You are literally dooming yourself to a wheelchair. FIGHT! Doctors told me I was not capable of losing weight without surgery. WRONG. Not capable of walking unassisted. WRONG. Would be a wheelchair person, WRONG. Maybe for awhile when I believed in them rather than myself. God and your human will have much more to say about things than doctors sometimes. Granted, no full recoveries here, I'm in pain, I rest a lot, I pace myself, but I'm so much further than I dreamed and I am a dreamer. Dream and don't give up.

It was fun, but I used muscles I haven't used in decades and I'm very sore. Give it a few days and then back at it! Gotta love Tiger Balm! Granted, I didn't go far, but I went circles around my old self who did nothing AT ALL. So, even if you have to lift shampoo bottles in bed like I did at first, do yoga in a chair, use an arm bike, do whatever it takes to move.






Sunday, July 20, 2014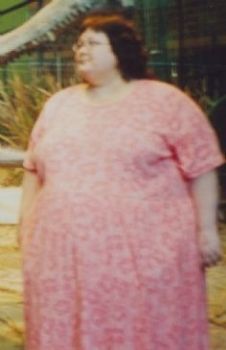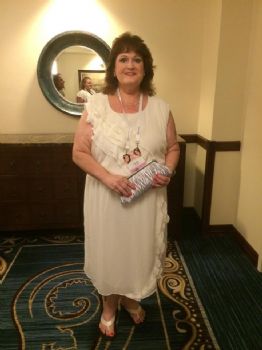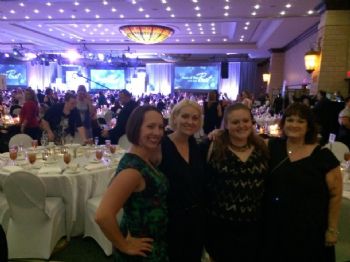 I'm the one to the far right.






Thursday, July 10, 2014
I love a good inspirational anecdote and one that I have never forgotten is the story of the crabs in the bucket.

When fishermen trap crabs, they just dump them in a bucket on the pier. No lid. Nothing to trap the crabs and keep them inside. Why? Because if any crab tries to climb out of the bucket and escape, the others will pull it back inside.

Many of us, when we decide to become professional about achieving success face "crabs in the bucket." They often look a lot like family, and friends. They fear failure, so they fear our success. If we actually accomplish something remarkable, we prove that success is more choice than fate.

We are who we hang around. If we hang around flaky amateurs who don't keep their word, who consistently fail to honor their commitments, and who never finish anything?

People who change their minds every other day what they want to do with their lives?

People who whine more than work?
We're letting them drag us back in the bucket.

Crabs are never happy and they LIKE being in the bucket. They can't see they will soon be made into crab salad.

If you want to be successful?
Professional?

Hang around those people. Stalk them on social media, watch what they do and do what they do.

Digital relationships are just as powerful as personal relationships.


Facing some crabs in the bucket?

Have you escaped the bucket?

How did you do it?






Tuesday, July 08, 2014
Check out these people who have all lost weight without the help of weight loss surgery!
Now I don't say that because I am against weight loss surgery, I say that because it gives people like me hope too, people who cannot afford it, don't want it, are scared of it... These are some of my weight loss heros!

JMerlau- "Fat guy to runner" in his own words= runs huge marathons
Kitt52- Lost over 200 pounds
Wspdave- lost over 250 pounds
Crazymama46- Lost over 220 pounds and now sky dives
Swdotb2- Lost 90 pounds and now is a Certified Yoga Instructor
Ontovictory- Lost 110 plus and is a running coach!
Bradmill2922 Lost from over 500 pounds down into the 200's
Bigredangel- lost around 100 pounds and id working to maintain and lose more
Ksigma1222- lost 130 pounds and runs marathons now- featured in the book THE SPARK
McCourtt- lost 65 pounds, made his medical issues much better and became a marathon runner nicknamed "GUMP" "Run Forest, Run!"
KathyJo56- Disabled, but still lost 200 pounds! Just goes to show that where there is a will there is a way if you BELIEVE, as KathyJo would say.
Lizspringsteen- lost over 113 pounds and still going!
Skinnyinmyhead- lost over 100 pounds and is still on the journey!
Wolfkitty- the infamous! Has lost over 100 and kept it off for years!
Iamagemlover- lost 122 pounds and kept it off for 19 months and counting!
Frenchtosd- lost over 100 pounds and now writes books on Amazon to fight obesity. Find her under the name Sharon French.

To get to them, go to Community, then Spark Pages, then type in the name of the person.



1 2 3 4 5 6 7 Last Page

Get An Email Alert Each Time ~INDYGIRL Posts