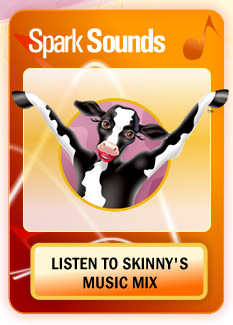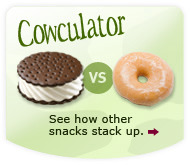 What Is The Most Fun You've Ever Had With Your (Exercise) Clothes On?
(Share Your Ideas For How To Keep Fitness Fun!)
LINDAHICKAM "I got my husband and I Trikkes (3 wheeled cambering machines - we have T8airs) for our 9th anniversaryand we Trikke 8 - ..."
GAS_SAG "For me working out is usually fun no matter what. I love taking long walks and seeing new scenes. It is even more fun if..."
The Skinny Cow trademarks are owned by Société des Produits Nestlé S.A., Vevey, Switzerland.

POINTS® is a registered trademark of Weight Watchers International, Inc. The number of POINTS® provided here was calculated by Dreyer's Grand Ice Cream based on published Weight Watchers International, Inc., information and does not imply sponsorship or endorsement of such number of POINTS® or The Skinny Cow® products by Weight Watchers International, Inc.