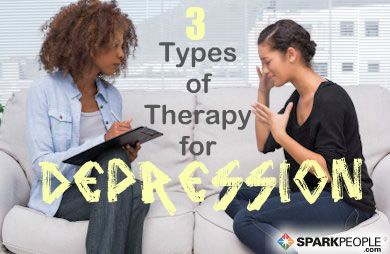 So you've realized you've got a problem with depression. Now what? What kind of professional help do you need, and where do you find it?

If you're like most people, the first thought that comes to mind when you think about treating depression probably involves medication. It certainly would be wonderful if the illness that afflicts 17 million American adults every year could be cured by a simple visit to the doctor and a prescription. However, the evidence is clear that this dream has not yet become reality.

The consensus among health professionals is that major depression is a complex, "biopsychosocial" illness, and that treating all three of these dimensions (biological, psychological and social) is necessary for most people. For a small minority, medication alone may be enough to quickly end a current depressive episode. But for many, medication isn't enough. Studies show that your chances for avoiding or minimizing the effects of future depressive episodes will be greater if you get the help you need to recognize and manage the patterns of thought, feeling, and behavior that make major depression so debilitating.

Research also shows that the most effective treatment plan for most people includes eight to 12 weeks of weekly psychotherapy, either with or without medication. This article will explain the most common types of psychotherapy, which all have proven track records for helping people deal with the psychological and social dimensions of depression. Use this as a guide when deciding which type might be best for you.

Psychotherapy: What It Is & How It Helps
About 100 years ago, Sigmund Freud described psychotherapy as the "talking cure." Although current forms of therapy bear very little resemblance to his approach, the emphasis on talking as a cure does help illustrate how psychotherapy differs from other types of medical treatment. When you go to your doctor's office, your "job" is mainly to describe the symptoms you're having. Once you've done that, it's pretty much up to the doctor to come up with a diagnosis, present a treatment plan, and carry it out if you accept it. Your words are simply used by the doctor in order to find the right cure.

The situation is very different in psychotherapy. Your words play a much more central role. In fact, it's fair to say that you are both the doctor and the patient, and that you cure yourself by changing the way you talk and think about the problems you are having. The therapist's job is to support and guide you through the process of looking at your own thoughts, feelings and actions, determining how well they are working for you, and changing the ones you decide you want to change. A good therapist will provide encouragement, emotional support, and a variety of techniques and tools to help you keep this process moving along as productively as possible. But basically, you're doing the work, making the decisions, and producing the results yourself. Nothing is being done "to" you.

Continued ›
Article created on: 6/11/2007