Quizzes & Assessments
Taking SparkPeople quizzes and assessments is a fun way to test your knowledge on nutrition, quizzes, and health, and to learn more about yourself!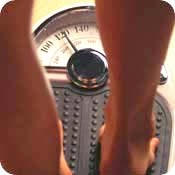 Take This Quiz »
Weight loss is a simple equation of calories in versus calories out, right? Sometimes it's more complicated than that. Find out whether you know how win the numbers game.
Nutrition Quizzes
Health & Wellness Quizzes
Fitness Quizzes
Motivation Quizzes