Quizzes & Assessments
Taking SparkPeople quizzes and assessments is a fun way to test your knowledge on nutrition, quizzes, and health, and to learn more about yourself!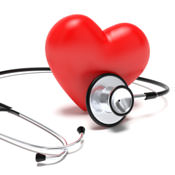 Take This Quiz »
Quiz by Nicole Nichols, Health Educator
Many people don't even know they have heart disease until they experience a heart attack. Do you know the warning signs? Find out before it's too late!
Nutrition Quizzes
Health & Wellness Quizzes
Fitness Quizzes
Motivation Quizzes