Research has shown that at least 50% of all cases of colorectal cancer could be prevented by lifestyle, and one recent Harvard study found that risk could be reduced by as much as 70% to 75%! Here are 10 things you can do to minimize your risk for colon cancer:
Maintain a healthy body weight. Watch portion sizes and balance your food intake with activity to reach or maintain a healthy weight.

Be physically active. Walking just 4 hours a week significantly reduces your risk, and being active will also help you achieve tip #1.

Don't smoke. Smoking increases your risk of many cancers not just colon and rectal cancer.

Practice moderation when drinking alcohol. For women this means consuming no more than one drink per day, for men no more than two. All of the following equal one drink:


• 12 oz. can or bottle of beer or wine cooler




• 5 oz. glass of wine




• 1½ oz. shot of hard liquor
Since your colon is part of your gastrointestinal tract, it makes sense that your diet would have a powerful impact on colorectal cancer risk. Here are the most important things to consider when eating for cancer prevention:
Eat a plant-based diet that's high in fruits and vegetables.

Fruits and vegetables contain powerful antioxidants and are the best source of important phytochemicals. Green vegetables and cruciferous vegetables like broccoli and cauliflower are especially helpful as they may slow down or block the expression of cancer genes.



Increase your intake of fiber. Whole grains, beans and legumes contain important vitamins and minerals, and are excellent sources of fiber. They help to soften your stools, prevent constipation and keep things moving through your GI tract.

Eat less red meat and avoid processed meats.

Don't overcook your meat. It's important to cook meats enough to prevent food-borne illnesses, but overcooking can cause cancer-causing compounds to form.

Replace animal fats with nuts, seeds and vegetable oils. Olive and canola oil are great choices. Fish oils containing omega 3 fatty acids offer additional health benefits for your heart, brain and immune system.

Be sure to get enough calcium and vitamin D. Studies have shown that low levels of vitamin D in the body are associated with an increased risk of colon cancer. For the best advice on whether you need extra calcium or Vitamin D, talk to your doctor or a registered dietitian.
And here's the best news! The same lifestyle choices that reduce your risk for colon cancer also lower your risk for other forms of cancer, heart disease, diabetes and stroke. In addition, they enhance the quality of your life by improving your overall physical, mental and emotional wellbeing.
Since its inception, the Susan Cohan Colon Cancer Foundation (Susie's Cause) has followed a specific road map for success and firmly established itself as the National Voice for the prevention, early detection, and treatment of Colon Cancer. (Susie's Cause) will continue to strive to eliminate colon cancer as a life-threatening disease through the development and dissemination of grass roots educational programs and a robust online campaign to touch both medical professionals and the general public worldwide. Please support our efforts to save tens of thousands of lives each year.
Read More ›
You know you should slather on the SPF and avoid the tanning bed. But when it comes to acne, aging and all things skin-related, there's a lot more your dermatologist knows than can be discussed in a typical appointment. Keep reading for a handful of topics your doc might fail to mention.
Read More ›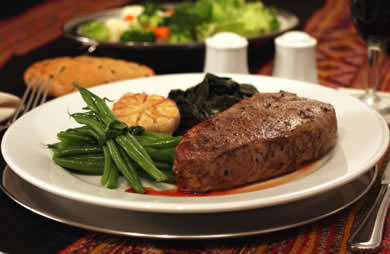 For the record, let me just state that I am currently sitting in my kitchen, writing this blog, and watching the Simmental cows and calves graze on lush, green pasture land outside my deck window. Yes, many of those calves will end up as retail cuts of beef. Yes, I eat beef. Yes, I am a farm girl, and have been since my birth over 50 years ago. So I was somewhat concerned that red meat (beef, pork and lamb) has been recently cited as a major risk factor in increased death due to diseases such as heart disease and cancer. But before you throw up your hands in frustration and start shaking your finger at the food police, read on.
Read More ›
With summer here, it is important to remember to protect your skin when enjoying outdoor activities. However, even tanning beds have given good reason to cause alarm and we should be mindful of the consequences of those as well, not just the harmful rays from the sun. Below is an interesting and informative video that has numerous people speaking out to their 16-year-old selves about melanoma skin cancer and how it has affected them.
Read More ›
Did you know that one in three women will get cancer in her lifetime? That statistic is one that the American Cancer Society wants to make people aware of, but also wants to help women know and understand that there are actions that can be done to change it. The
"Choose You"
movement has been created by the American Cancer Society to help raise awareness about the actions that women can take to help change this statistic in a positive way.
To help mark the first anniversary of the "Choose You" movement, the American Cancer Society has teamed up with Hilary Swank as an executive producer for a documentary film that tells the emotional stories of three women and their journey of putting their health first.
Read More ›
Editorís Note: When our staff recently reviewed some recent exercise guidelines for people with cancer, Beth, a SparkPeople employee and cancer survivor (pictured with her family, left), felt compelled to share her own story with our readers. This is what she wrote.
We all have certain dates that stick in our mind for reasons good or bad. Birthdays. Anniversaries. Holidays. Deaths. The day you got your job. The day you lost it.
Like many Americans, September 11 is one of those days for meóbut for more reasons than one.
On September 11, 1993, I married my wonderful husband (now married 17 years strong).
On September 11, 2001, the world watched in horror as suicide terrorists attacked the United States.
And on September 11, 2007, I learned I had breast cancer.
Read More ›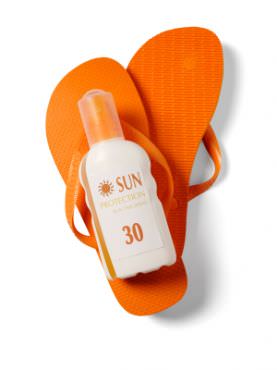 For years, we've been told to slather on sunscreen every time we head outdoors so we can protect ourselves from skin cancer. But what we're not told is that sunscreens are not created equal: Some aren't as protective as they claim to be, while others contain potentially hazardous ingredients. That's the consensus of the
Environmental Working Group
. The nonprofit organization dedicated to protecting public health and the environment recently updated their
Sunscreen Guide
for 2010 to help consumers make better choices this summer and beyond.
EWG looked at more than 500 sunscreens on the market, tested them for potency, examined their ingredients, and reviewed the claims made on their packages. The result? A mere 39 out of 500 sunscreens examined meet their guidelines for consumer safety and sun protection.
"Many sunscreens available in the U.S. may be the equivalent of modern-day snake oil, plying customers with claims of broad-spectrum protection but not providing it, while exposing people to potentially hazardous chemicals that can penetrate the skin into the body,"
said Jane Houlihan
, EWG Senior Vice President for Research. "When only 8 percent of sunscreens rate high for safety and efficacy, it's clear that consumers concerned about protecting themselves and their families are left with few good options."
What can we learn from this investigation?
Read More ›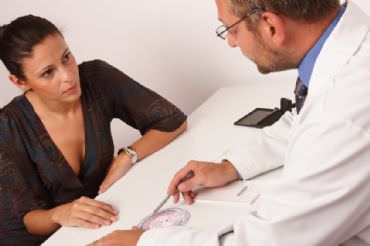 According to the American Cancer Society more than 1.4 million people this year will hear these dreaded words, "You have cancer" and every day 1,500 people will succumb to various forms of this disease. If there is one positive light to having cancer today, survival rates have increased almost 15% in the past 25 or so years based on data released last year by the American Cancer Society. The reason-- earlier diagnosis and better treatments.
Sadly though, many of us have been touched by at least one person in our lifetime who has battled some form of cancer. In 2005, the American Cancer Society released
information
stating that cancer surpassed heart disease as number one cause of death in people under the age of 85. And if the trend continues, according to the
World Health Organization
cancer could potentially affect 15 million people worldwide by 2020, only 10 short years from now.
Read More ›
Breast cancer is the most common form of cancer in women. A woman's chance of getting breast cancer is about one in eight. Although genes and heredity are a huge risk factor for developing the disease, new studies are highlighting the large role that lifestyle plays when it comes to breast cancer risk.
Figures from the International Agency on Cancer (part of the World Health Organization), estimate that 25 to 30 percent of breast cancer cases could be avoided if women were thinner and exercised more regularly. In a 2006 British study, obese women were up to 60% more likely to develop any cancer than normal-weight women. So we're starting to see that lifestyle changes (like wearing sunscreen, exercising regularly, quitting smoking and a healthy diet) can have a significant impact on a woman's risk of developing all different types of cancers.
Read More ›
I was young (which I'd like to think wasnít THAT long ago), it was common practice to buy a package of visits at the local tanning salon before prom, summer vacation or any other upcoming event. I wouldn't say I did it all the time, but looking back, I did it more than I should have. A new report is classifying tanning beds as "carcinogenic to humans." So perhaps the "bronzed-beauty" look is no longer worth the risks to your health.
The International Agency for Research on Cancer (part of the World Health Organization) is the group pushing for more stringent warnings and restrictions on tanning bed use. The first group they are targeting are those under 18.
Read More ›
The
VIT
amin D and Omeg
A
-3 Tria
L
(VITAL) research study will officially begin recruitment for participants in January 2010. The purpose of the study is to evaluate whether taking
omega 3 fatty acids
from fish oil or
vitamin D
supplements helps reduce the development of cancer, heart disease and stoke in healthy people.
Think you might be interested in participating?
Read More ›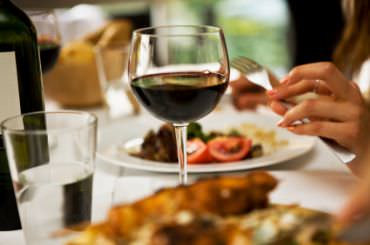 Colorectal cancers are the third most common types of cancer for U.S. adults, with the exception of skin cancers, according to the American Cancer Society. It is estimated that nearly 50,000 people in the U.S. will die this year from colorectal cancer and there will be almost 150,000 new cases.
Ninety-one percent of new colorectal cancer cases are identified in those over the age of fifty. Because of this, widespread screening for this age group is recommended. Colonoscopy is the primary screening test to identify precancerous polyps in the bowel which can be removed before they can grow and spread. Widespread screening and awareness campaigns have resulted in decreased colorectal cancer rates in the U.S. for over a decade.
Unfortunately, people under the age of 50 do not get that same screening unless they have risks factors for colorectal cancer such as a family history, chronic inflammatory bowel disease or a predisposing genetic condition. This lack of screening provides ample opportunity for benign polyps to become cancerous and for early cancers to grow and spread.
According to a
Los Angeles Times health report
earlier this week, the incidence of colorectal cancers in people under the age of 50 has increased 17% over the last decade. Are you or someone you love at an increased risk?
Read More ›