All Entries For
flashback
Today, I am happy to deliver the mother of all '80s music lists:
100 awesome '80s hits that are perfect for exercising
.
There's a lot of variety here, from dance and pop hits to a little rap and rock. These are truly the best '80s workout songs of all time.
After I created this top 100 list, I asked members of
SparkPeople.com
, America's #1 weight loss and fitness website, to vote on
their
favorites, too. Find out which song took the top spot and whether your favorites made the list, and how you can download a brand new 60-minute cardio workout mix of the top 15 songs (as voted on by exercisers like you)!
Go ahead and make a new mixtape--er, I mean update your iPod or mp3 player--with a blast from the past using these "made in the '80s" tunes next time you exercise.
Read More ›
As a kid, I hated when my dad turned the dial to the "oldies" station. From the back seat of the car, my brother, sister and I would whine and scream that we didn't want to listen to his "old people" songs. We made fun of their voices and thought their songs were boring. After all, it was strikingly different from the Madonna and New Kids On The Block Songs we listened to with our friends (I'm really showing my age now, right?).
Now that I'm older, I'm glad I got the "music education" from my dad that I did. Now I know that the "old" songs he used to love listening to are some of the best songs ever made, by the best singers and groups in history. And I'm glad I know them. These days, when these retro songs come on, I don't jump to change the channel. I tune in, bopping my head and sing along. Because, thanks to him, I know all the words. These songs make occasional appearances in my workout playlists these days, too—both when I run and when I teach Spinning. Why? Because they're FUN. And if you love listening, exercising or just plain boogying to "oldies," have I got the playlist for you!
Read More ›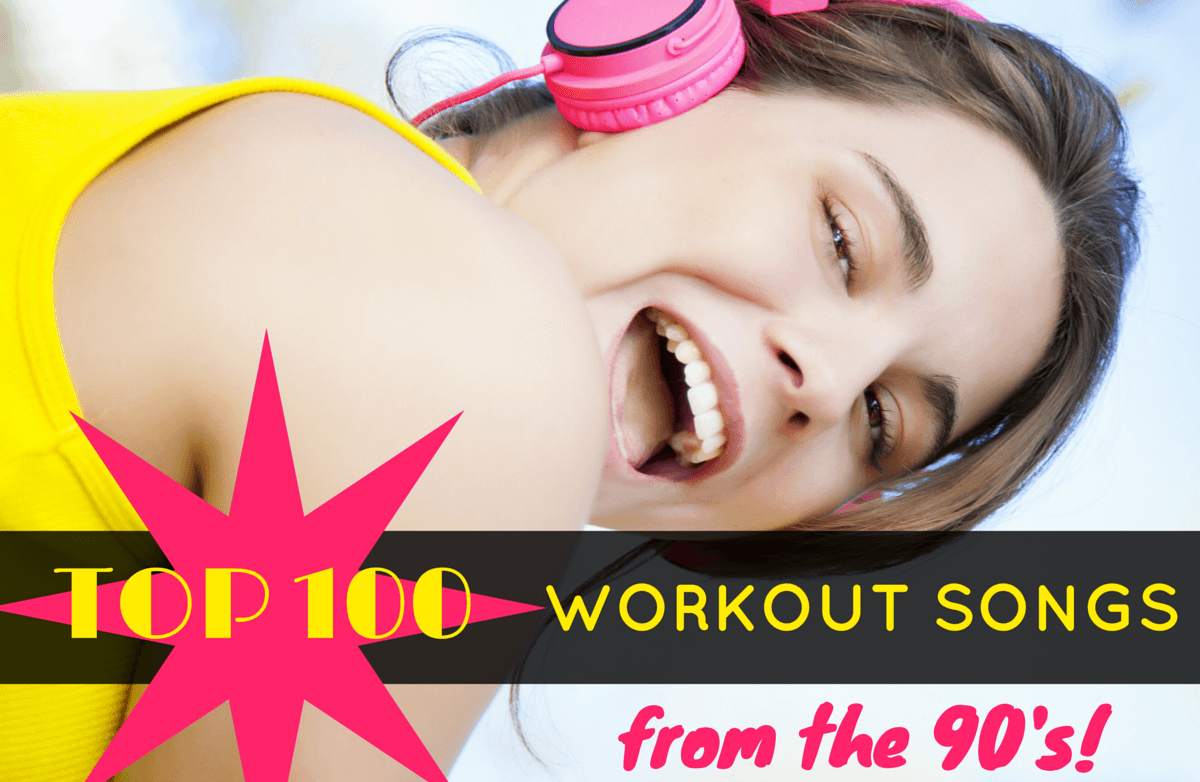 I have a theory about music and it's this: Whatever music you listened to and loved the most during your high school and college years will always be your favorite music of all time. So for myself, all the other early-30-somethings, and everyone else who believes some of the best music ever has
already
been created, I am thrilled to share the mother of all '90s music lists.
But this isn't just any list. While it includes some of the best '90s songs you can think of, these are the 100 most upbeat dance, pop, rap and rock tracks for
exercising
. I shared the list with members of
SparkPeople.com
, America's largest online community of dieters and exercisers, and got them to vote on their favorites so we could name the absolute BEST workout songs from the '90s. (Can you guess which took the No. 1 spot?) Based on your votes,
we have created a 60-minute continuous cardio remix playlist of the top 15 songs
! You can
get the playlist on iTunes
for $9.99, or
at amazon.com
for just $8.99!
Go ahead and burn yourself a mix CD for your walkman—I mean update your iPod or mp3 player—with these "made in the '90s" tunes next time you work out. You won't be disappointed!
Read More ›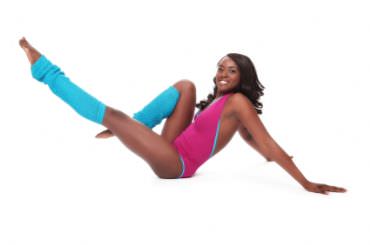 A couple months ago, I shared some fun and entertaining
80s aerobics videos
. Many of you could relate to these workouts and remember doing similar moves yourselves. Today I'm back with another fitness flashback that is sure to conjure up some more memories, but I don't know if they'll be good or bad ones!
Recently, ACE (The American Council on Exercise) created a fun slideshow of the
Top 25 Fitness Fashion Trends
from 1985 to today—definitely worth checking out.
I like leg warmers and yoga pants and lots of the more recent trends in workout fashion. But regarding most of these items, will you please join me in saying, "What were we thinking?!"
This led me to wonder: Which fitness fashion do you NEVER want to see making a comeback?
Read More ›
(Disclaimer: As I write this, it's 4:55 p.m. and I need a blog post for tomorrow. While I guarantee this post will entertain and delight you, don't expect anything too deep.)
When you think of aerobics, what comes to mind? Tights, thong leotards, spandex and sweatbands? Well, you're not alone. Aerobics hit the mainstream in the 80s, and the "fashion" that went along with it (think: Olivia Newton John's "Get Physical" video) was probably just as famous as the signature moves, which could best be described as a cross of dance, calisthenics, and athletic training that is choreographed and set to music.
I recently stumbled upon a set of YouTube videos from the 1987 "National Aerobics Championship" where groups of, um…aerobicisers (?) competed for the title "America's Best Aerobic Athlete." These routines are mesmerizing.
Read More ›