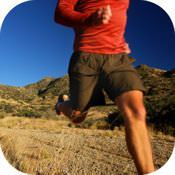 I always seem to notice things other runners do that get on my nerves. I think there's a basic code of etiquette all runners (and walkers) should follow.
Read More ›
I have spent more than 3 1/2 years as a member of my gym and while I love the atmosphere there are a few annoyances that I would like to share with you.
Read More ›
The Holiday Giveaway was extended by one week! Enter to win a Sony Ultimate Handycam Camcorder Package!
Read More ›
Find out who won the Nintendo DS and fitness games in this week's dailySpark Holiday Giveaway!
Read More ›
Tell us how you feel when you work out, and you could win a Nintendo DS, plus a Pilates and a yoga game!
Read More ›
These rules apply all giveaways on The SparkPeople Blog.
Read More ›