A day or so ago, a friends shared a video on Facebook. The preview was a photo of bears. He has kids, and I have cats, so I didn't pay much attention. Then a co-worker sent around an email about the same video. That's when I took notice. Wow!
Have
you
seen the video about the real bears yet? I don't want to spoil the story, but this is a must-watch video (with over 1/2 million views as of Friday morning!) for anyone who's committed to a healthier lifestyle. Take a few minutes to check out the video and then let's discuss.
Read More ›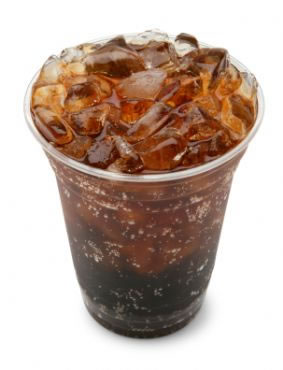 When it comes to nutritional facts and figures, everyone responds differently. Some people like to know exact calorie counts and nutrient details when making food choices. Others prefer visual comparisons (for example, a serving of bread is about the size of an index card.) Researchers have found an interesting way to discourage teenage soda consumption- and it's not by telling teens how many calories are in a serving or that one soda accounts for 11 percent of their daily recommended calories. So what is the strategy that seems to be working?
Read More ›
About one in four teens in the U.S. drink soda every day, according to a new
study
of high-schoolers released this week by the Centers for Disease Control and Prevention. Even though water, milk and 100-percent fruit juice reigned supreme in the study, 24.3 percent of high school students said they drink a serving (a can, bottle or glass) of soda every day. Government researchers, who looked at more than 11,000 high-schoolers, also found that 16 percent of students drink a serving of a sports drink every day. Boys were more likely than girls to report drinking soda every day, and African American teens more likely than white or Hispanic teens. Sugar-sweetened beverages like soda and sports drinks can lead to obesity, Type 2 diabetes and metabolic syndrome, researchers note.
Read More ›
Club soda, seltzer, Perrier, San Pellegrino… I love it all. While most of my eight cups a day are plain old flat tap water, I do indulge in bubbly water whenever I can. It's just such a treat for my tongue.
I was thinking about buying an old-fashioned seltzer canister, but then I saw the
Soda Stream
on another blog. Bubbly water and better-for-you seltzers and sodas at home? I would be able to make bubbly water without feeling guilty for importing it from halfway around the world in a plastic bottle. I couldn't wait to check it out!
Read More ›
When you decide it's time to make a change to your diet, one of the first things a lot of people do is switch out the regular soda for diet. It saves on calories and sugar, and can still give you the caffeine boost and beverage variety you're looking for. But some recent studies say that diet drinks might not be much better for your health.
A 2007 study from Boston University found that both sugar sodas and diet drinks boost the risk of metabolic syndrome- a collection of risk factors that increase your risk of health problems like heart disease, diabetes and stroke.
Another study
, published in the journal
Circulation
, found the risk of developing metabolic syndrome was 34 percent higher among those who drank one can of diet soda a day compared with those who drank none. Keep in mind that these studies show an association between diet soda and metabolic syndrome. They don't necessarily say that drinking diet soda will lead you to develop the condition.
Read More ›
Eating a balanced diet every day is the best way to make sure you are getting the vitamins and minerals your body needs.
A multivitamin can be helpful in providing some "insurance" for those days when your food choices aren't the best.
Water regulates every function of our body, flushes out waste and toxins and transports nutrients. Since our bodies contain about 70% water, it is really important to drink water daily.
So what about the combination of vitamins and water together?
Read More ›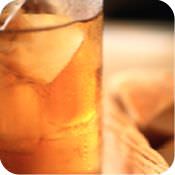 With the increase in obesity rates among young people and adults, policy makers are always looking for ways to discourage the excess consumption of unhealthy foods. One idea that's getting been getting attention in recent months is food taxes. According to a new report in the
New England Journal of Medicine
, "Even if one quarter of the calories consumed from sugared beverages are replaced by other food, the decrease in consumption would lead to an estimated reduction of 8000 calories per person per year — slightly more than 2 lb each year for the average person."
Read More ›
Want to know the easiest way to drop a few pounds? Stop drinking sugary beverages, according to a recent study.
In a study of 810 adults from across the States,
researchers found
that liquid calories are a bigger problem than food when it comes to weight gain and weight loss.
Think that one can of cola, vanilla venti latte or fruit punch sports drink everyday isn't going to affect your waistline? Think again, the study found.
Read More ›
In the last few days before the administration changes hands, the FDA has been hard at work making changes.
Here are two of the most interesting rulings:
Read More ›
Times are tough, and governments, like families, are having a hard time balancing their budgets. New York Gov. David Paterson this week unveiled a plan that would bring $404 million to the state, which is facing a $15 billion deficit this year and next.
As part of his $121 billion budget for 2009, the governor wants to enact an "obesity tax."
Read More ›
Have you ever looked at your grocery bill to see how much you spend on soda or diet soda each trip? Take a look and then multiply that number by the number of times you shop each month. Now take that amount and multiply it by 12 to give you a ball park figure of how much you spend on soda/diet soda each year. Are you surprised by the number? Are there options to save you some money?
Read More ›
So, yesterday I hauled all my empty bottles, cans, and newspapers off to the local recycling center. It took me three round trips on my bike and about two hours, so I was feeling quite virtuous and proud of myself. Until I got home and ran across this email in my inbox:
Celebrate Zero Waste Day
.
According to these people, my valiant efforts may be part of the problem, not part of the solution....
Read More ›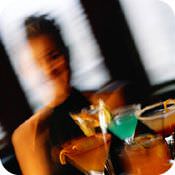 It's Friday night, you're tired after a long, hard week, but you really want to go out with your friends and do a little partying. The solution: mix your alcohol with an "energy" drink like Red Bull or Monster. It's the new way to have your alcohol but stay awake and party all night, too.
Not a good idea,
according to 11 State Attorneys General, including California Attorney General Jerry Brown, who recently announced an
agreement
with Anheuser-Busch Inc. that requires the company to discontinue production of all alcoholic energy drinks (AEDs), including its two current brands -- Tilt and Bud Extra. Similar negotiations are going on with Miller Brewing Company.
Read More ›
There have been a lot of great commercials airing along with the 2008 Beijing Olympics…including a lot for fast food and soda.
Read More ›