All Entries For
success stories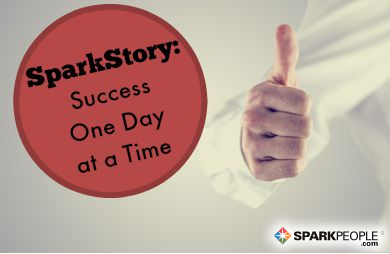 This blog is a featured "SparkStory", one of the classic posts from our members that provides support, encouragement and inspiration to the SparkPeople Community.
POSTER:
PORITA
I found SparkPeople in 2011 after weighing in at the doctor's office and realizing how out of control my weight had become. After lots of reading and finding encouragement here, I started to take steps to improve my life. By tracking everything I ate and starting with baby amounts of exercise, I lost 20 pounds. I was excited. I finally took a picture of myself to start tracking the progress. I'm
DONE with excess weight and all the problems it causes. Read More ›
People
magazine has just released a new "Half Their Size" issue, and this one is bigger and better than ever. The entire publication is dedicated to weight loss and featured some amazing success stories along with various diet plans, workout plans and healthy recipes for ideas and inspiration.
We are thrilled to announce that a long-time SparkPeople member, Brandy (
BBANGEL1214
), is featured in the issue. Brandy credits the supportive online Community at SparkPeople as making a big difference in her 177-pound weight loss. Way to go, Brandy!
We recently caught up with Brandy to celebrate her magazine debut. Here's what shared some tips from her journey to losing more than half her weight.
Read More ›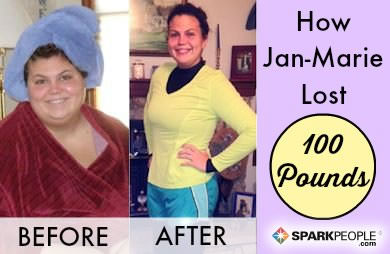 Seeing her 275-pound self on TV at a football game motivated Jan-Marie to get serious about her health. Read on to learn about her journey to an amazing 100-pound loss!
Name:
Jan-Marie Ruminski
Username:
BOBCATGIRL76
Amount of weight lost:
100 lbs
Hometown:
Beavercreek, Ohio
Occupation:
Academic Advisor
Age:
24
What was life like before your weight loss?
Looking back, I was never really an unhappy person. I loved life and had a ton of friends. But I was always aware that I was bigger than the majority of people in my life. I was involved in a ton of things in high school and college, like sports and theater, but I now realize how much my weight held me back in those areas.
What was your 'light bulb moment' that made you get serious about losing the weight?
Read More ›
Name:
Kim Phelan
Username: KIMPY225Amount of weight lost:
95 pounds
Hometown:
Richboro, PA
Occupation:
Clerical
Age:
28
While growing up, Kim played many different sports including soccer, softball and volleyball. In high school, she weighed 140 pounds. At the time, she felt overweight because most of the girls she knew weighed 120 pounds or less. When Kim started college, she weighed 155 pounds. Over the years, she kept gaining more and more weight until she reached 250 pounds. By that point she had stopped playing sports and stayed inside most of the time because she felt out of breath constantly and hated the way she looked. Unfortunately, she also didn't like herself enough to do anything about it.
Once Kim's doctor warned her that she had high blood pressure, which put her at risk for having a stroke, she knew she had to do something about her weight. Kim decided to do whatever it took to lose weight and be a healthier person. Learn how she accomplished so much more in the process.
Read More ›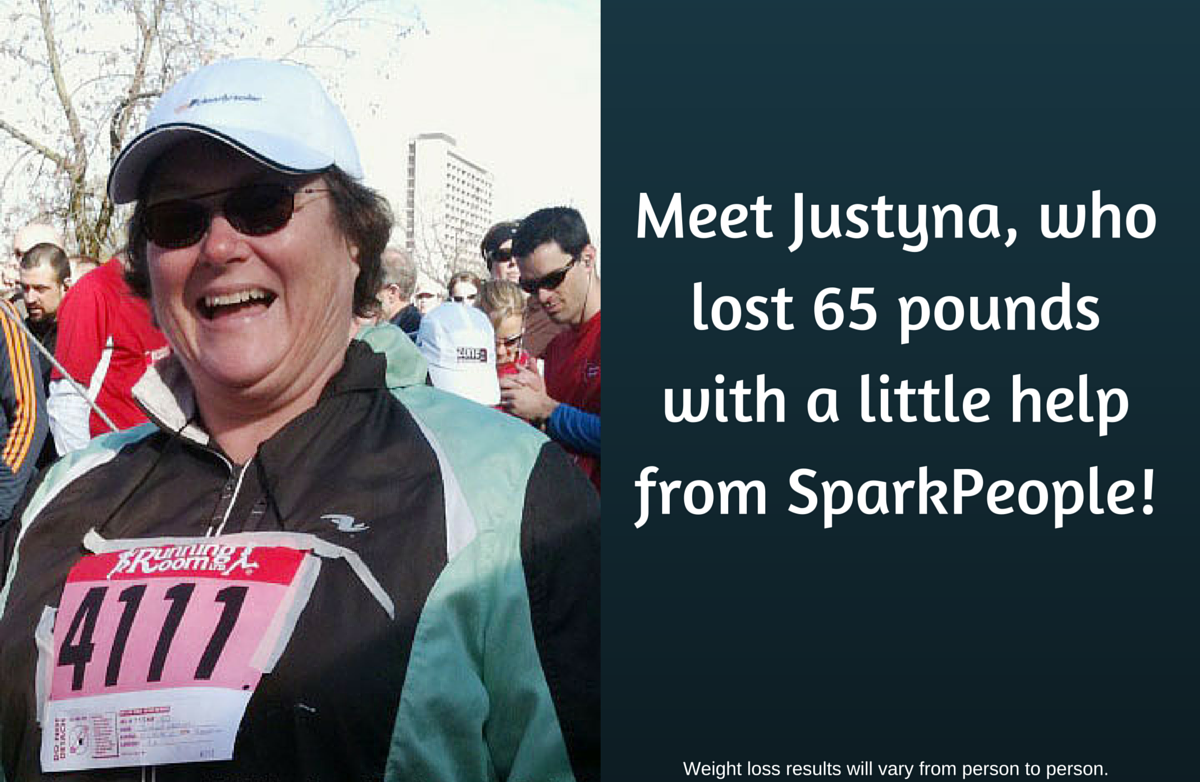 Name:
Justyna Lawrence
Username: Justyna7Amount of weight lost:
65 pounds
Hometown:
Richmond, Ontario, Canada
Occupation:
Bed and Breakfast Owner
Age:
53
Justyna experienced gestational diabetes with her first pregnancy which was complicated by an undiagnosed
eating disorder
(Bulimia) as well as being an
emotional eater
. Once her baby arrived she realized she needed to admit her eating was out of control and sought help.
Overeater's Anonymous
and
their 12 steps
helped Justyna realize the "dragon" in her life was real. In Alcoholics Anonymous, people learn to slay the dragon but in Overeater's Anonymous, participants have to learn how to walk the dragon three times a day.
Justyna got counseling to help her deal with her demons. She battled with yo-yo dieting through two more pregnancies after which she experienced a steady weight increase that was resulting in a ten pound weight gain every year. At her top weight of 264 pounds, walking was like walking on shards of glass. At 46 years of age, she wasn't the best candidate for knee replacements and found herself spending most of her days in an electric lift chair in a bedroom.
Read More ›
Name:
Amanda
Username:
POOKASLUAGH
Amount of weight lost:
105 lbs
Hometown:
San Antonio, TX
Occupation:
Stay at home mom
Age:
34
Amanda gained weight while dealing with years of
medications
and illness. Although she would eat healthy portion sizes and exercised regularly, she kept getting sick and kept gaining weight. The larger she got, the more
shame
she felt because of her size. She avoided photos and going to public places. She found it especially difficult to face people she had known before her illness, when she was more than a hundred pounds lighter. Amanda's body hurt all the time and she was extremely depressed.
Once she had fully healed from her illness, Amanda admits that she only tried halfheartedly to lose weight. She was angry, depressed and overwhelmed, and didn't really want to face the long journey ahead of her. Many people dealing with illness find themselves in the exact same situation. Learn how a dream and a slow and steady approach helped Amanda reclaim her life and her health.
Read More ›
Name:
Donde Moore
Username: DawnDMoore40Amount of weight lost:
56
Hometown:
Marquette Heights, IL
Occupation:
Assistant Manager
Age:
43
Donde Moore found the support she needed at SparkPeople to lose 56 pounds before her wedding. She longed to be a beautiful bride and achieved her goal by carefully tracking her food and exercising at home. She still uses the free resources at SparkPeople to maintain her weight without breaking her budget. Read More ›
Name:
Eboney Lewis Haynes
Username: ebielouAmount of weight lost:
122 pounds
Hometown:
Piedmont, Alabama
Occupation:
Teacher
Age:
28
Ebony Haynes has transformed her entire life by taking control of her eating and fitness. After losing more than 100 pounds, she now helps others transition into healthy lifestyles by teaching Zumba and Pound classes and being a walking example of the power of perseverance.
Read More ›