All Entries For
workout video
You may have heard of
Canyon Ranch
, the popular destination for weight-loss and fitness, but perhaps you haven't been able to book a wellness vacation yet. That's OK because Canyon Ranch is now bringing their workouts to you! Canyon Ranch offers a very effective total-body workout with their new "Strong & Sculpted" DVD that won't disappoint. It includes a variety exercises that aren't difficult for beginners, yet are still challenging for exercisers at an intermediate/advanced level. Learn more about what the DVD is like! 
Read More ›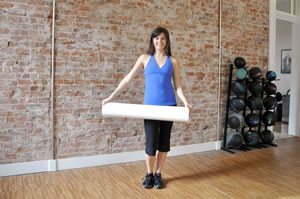 If you've ever used a foam roller, then you probably have a love-hate relationship with it (I know I do!). You love it because it works, but you hate it because it hurts. I liken it to a good massage. When you're "rolling out" on a foam roller, it hurts so good.
For those who have never massaged their sore or tight muscles with a foam roller, here is a series of videos I created to teach you the ropes!
Read More ›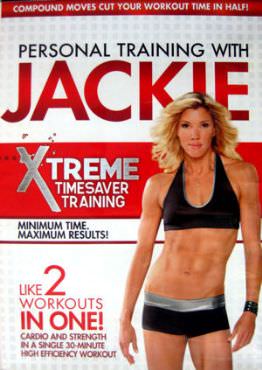 As a busy mom, my free time is limited and very valuable. So if I'm going to spend it exercising, I want the workout to be something that really challenges me. I love running, so that's my primary form of cardio. But at the beginning of this year, I made a real commitment to focus on strength training. Even though I'm a personal trainer and know what kind of exercises to do, I prefer to strength train using videos that tell me what to do and when to do it so that I don't have to think about it too much.
Read More ›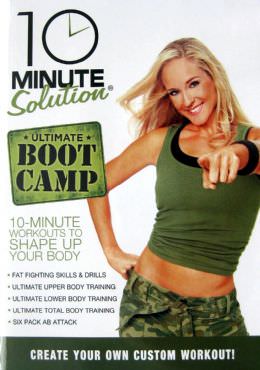 One of my fitness goals this year has been to incorporate more strength training into my routine. I've found that if I'm going to push myself, it doesn't happen with a bunch of exercises I just do on my own. I need a video to follow. So far this year I've tried some short and long ones, good and bad ones, and some that are more challenging than others. A few weeks ago, I tried one that was such a good balance of difficulty and length that I wanted to do a review of it.
Read More ›
A few months ago, I had the amazing opportunity to
interview Leslie Sansone
for the dailySpark. Sure, I knew who she was and that our members love her, but I had never actually tried any of the "Walk Away the Pounds" DVDs that made her the famous fitness guru she is today.
Leslie was kind enough to send me a free copy of her newest title,
Leslie Sansone Walk At Home: Walk Your Belly Flat
, a 3-mile walk you can do from the comfort of your living room. I busted it out on a cold day that I didn't want to head outdoors for a walk. Want to know what I thought about it? And more importantly, whether it'll help you lose that stubborn fat around your midsection?
Read More ›
(Disclaimer: As I write this, it's 4:55 p.m. and I need a blog post for tomorrow. While I guarantee this post will entertain and delight you, don't expect anything too deep.)
When you think of aerobics, what comes to mind? Tights, thong leotards, spandex and sweatbands? Well, you're not alone. Aerobics hit the mainstream in the 80s, and the "fashion" that went along with it (think: Olivia Newton John's "Get Physical" video) was probably just as famous as the signature moves, which could best be described as a cross of dance, calisthenics, and athletic training that is choreographed and set to music.
I recently stumbled upon a set of YouTube videos from the 1987 "National Aerobics Championship" where groups of, um…aerobicisers (?) competed for the title "America's Best Aerobic Athlete." These routines are mesmerizing.
Read More ›

Jillian Michaels, hard-core trainer extraordinaire, is gracing the cover of
SELF
's July 2009 issue. As a fitness professional, I'm always interested in what she's up to—on TV, in
her workout DVDs
and everywhere else. So I grabbed this issue when it hit my desk and turned straight to page 36 to read her story.
In the article, Jillian lets the readers in on a few behind the scenes secrets about "The Biggest Loser," and in her own life—like how even she enlists the help of a personal trainer to keep her in tip-top shape. (Who knew?) Some of her words, reflecting on how she helps clients and contestants on "Loser" were truly inspiring, so I wanted to share them with you. Plus, I'm sharing a
new FREE workout video
from Jillian Michaels and
SELF
with you!
Read More ›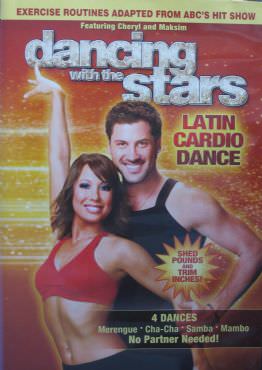 I am a huge fan on ABC's "Dancing with the Stars" TV show! So when I heard about their first cardio dance DVD (back in 2007), I was so excited. But sadly, it got some
poor reviews
, so I didn't bother buying it. Fortunately for me, a new one just came out a matter of days ago, so I jumped on the chance to try it out, hoping that the producers might learn from the mistakes of the first one and make a better workout the second time around. I tried it out at home last week, along with my best friend. Want to hear what I thought about it?
Read More ›
Way back in the day, I used to not only be a dancer, but I used to think that I'd be a professional dancer—it was my dream as a young girl to be on Broadway. But things got in the way, as they often do, and other things took priority in my life—school work, competitive athletics, and social activities throughout my teens meant that dancing lessons and performances hit the back burner. But my love of dancing in general has never waned!
I recently heard about a fairly recent workout DVD release:
Jamie King's Rock Your Body
($14.99 on amazon.com) and was intrigued. Although it's been years since I've danced formally, taken a class, or learned a routine, I knew I'd have to check this one out. Want to hear what I thought about it?
Read More ›