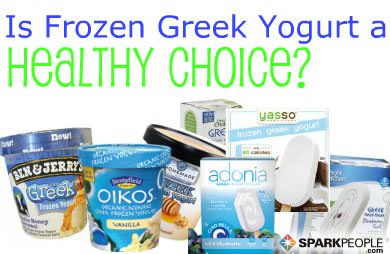 We decided to see whether frozen Greek yogurt desserts offer any health benefits compared to regular frozen yogurt. Plus, answer the most important question: How does it taste?!
Read More ›
Greek yogurt (also called strained yogurt) is not only thicker but also provides twice the protein of traditional yogurt. Here are 16 ways to enjoy Greek yogurt.
Read More ›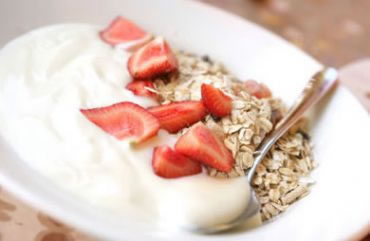 Which dairy snack is the protein-packed winner?
Read More ›
Use Greek Yogurt to add flavor and texture to your recipe while cutting out the fat and calories.
Read More ›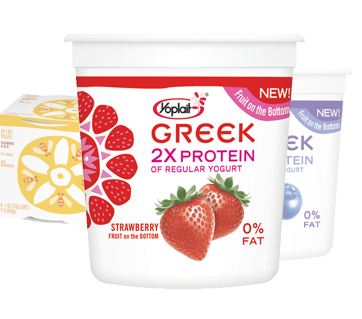 Enter to win a case of Greek yogurt from Yoplait! Five will win!
Read More ›
Yoplait is sharing recipes that use Greek yogurt--and 10 chances to try their Greek yogurt for yourself!
Read More ›
I feel like my childhood "Little House on the Prairie" daydreams are becoming a reality. I'm making my own yogurt--and so can you!
Read More ›
Yoplait Delights Parfaits are marketed as a 100-calorie treat that is ideal for the times when your sweet tooth hits. Did they calm ours?
Read More ›
We tried the newly reformulated Fiber One yogurts. They only have 50 calories but 5 g fiber. So did they fill us up? And, more importantly, were they delicious?
Read More ›
We're saying sayonara to winter with lunch-time pickup basketball games, open windows in the office--and ice cream taste-tests, starting with these Blue Bunny treats.
Read More ›
Recently, we decided to sample a thick, creamy Greek-style yogurt that we've read about on other food blogs: Chobani Greek yogurt.

Read More ›