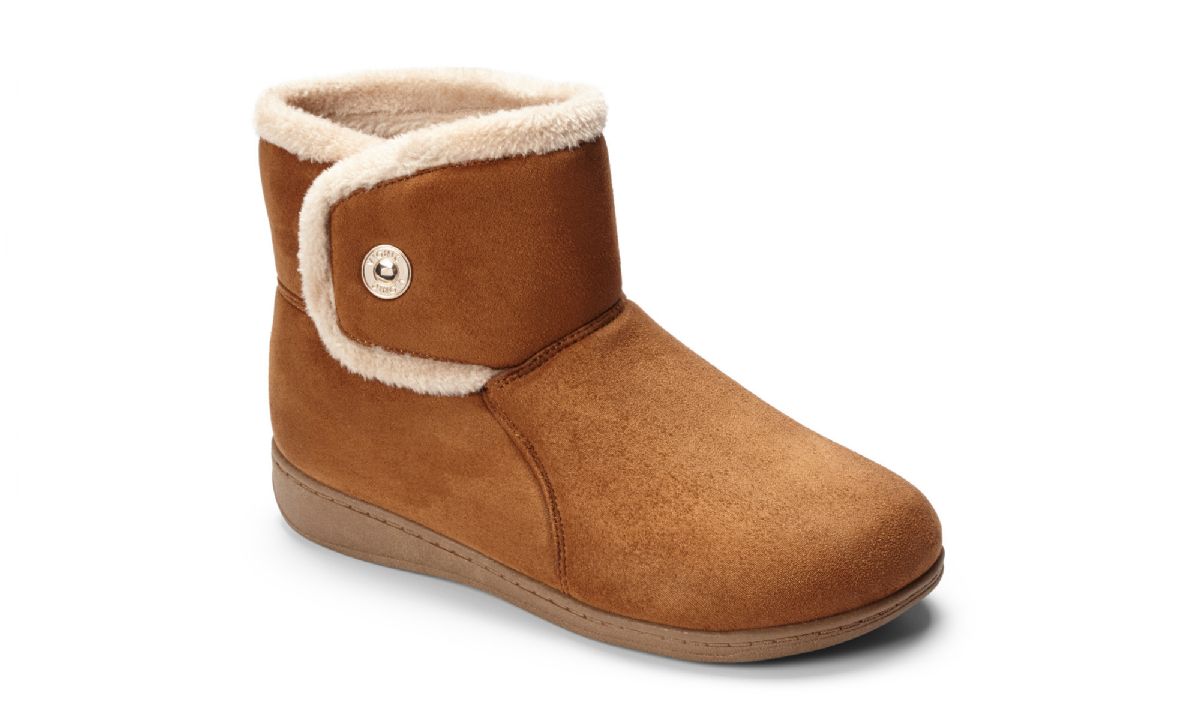 Some of the best workouts are the ones you can do anytime, anywhere. Just because you're not using fancy gym equipment does not mean you aren't working hard, challenging your body and getting results. Whether you're stretched for time and need to squeeze in some fitness, or you just don't want to spend a lot of time exercising today, here are two quick workouts to start and finish your day the right way. Try one or both for a full-body workout in just 10 minutes. The best news of all: you can do them in your slippers without even walking out the door!
Posted 11/18/2015 12:00:00 AM By: : 9 comments 16,210 views
Read More ›
Repeat after us: Ignoring your foot pain will not make it go away. And contrary to popular belief, there are steps you can take to reduce these pains and help prevent them from coming back. Read about some of the most common issues that Trevor Prior, a practicing podiatrist and podiatric surgeon and a member of the Vionic Innovation Lab, sees in his practice.
Posted 11/12/2015 12:00:00 AM By: : 14 comments 10,101 views
Read More ›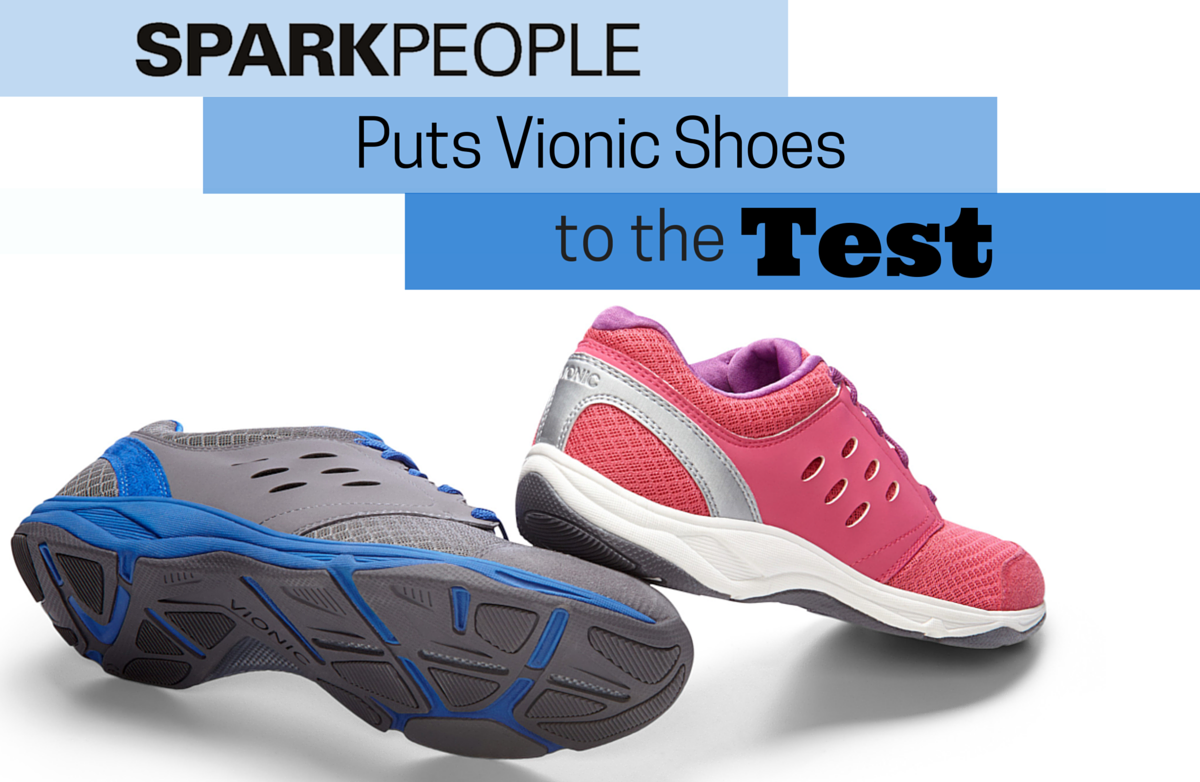 Are you one of the 75 percent of Americans who experience minor to serious foot problems? Would you like to try to alleviate some of your discomfort but the thought of trying an orthopedic shoe makes you cringe? What if we told you that we tested a shoe that can be both comfortable and stylish? Would you say "no way"?
Posted 11/5/2015 12:00:00 AM By: : 23 comments 16,418 views
Read More ›
Planning and buying and gifts and relatives and cooking and eating and on and on. Yes, the holidays will be here before we know it. Are you worried that you'll sacrifice time for yourself and your health over the coming weeks? Well fear not, because we have you covered! We've partnered with Vionic® with Orthaheel Technology footwear to bring you the #Find30 Step into Holiday Health Challenge. By joining the challenge, you will receive a 30-day plan to help you fit more activity into your busy days.
Posted 11/1/2015 12:00:00 AM By: : 6 comments 12,168 views
Read More ›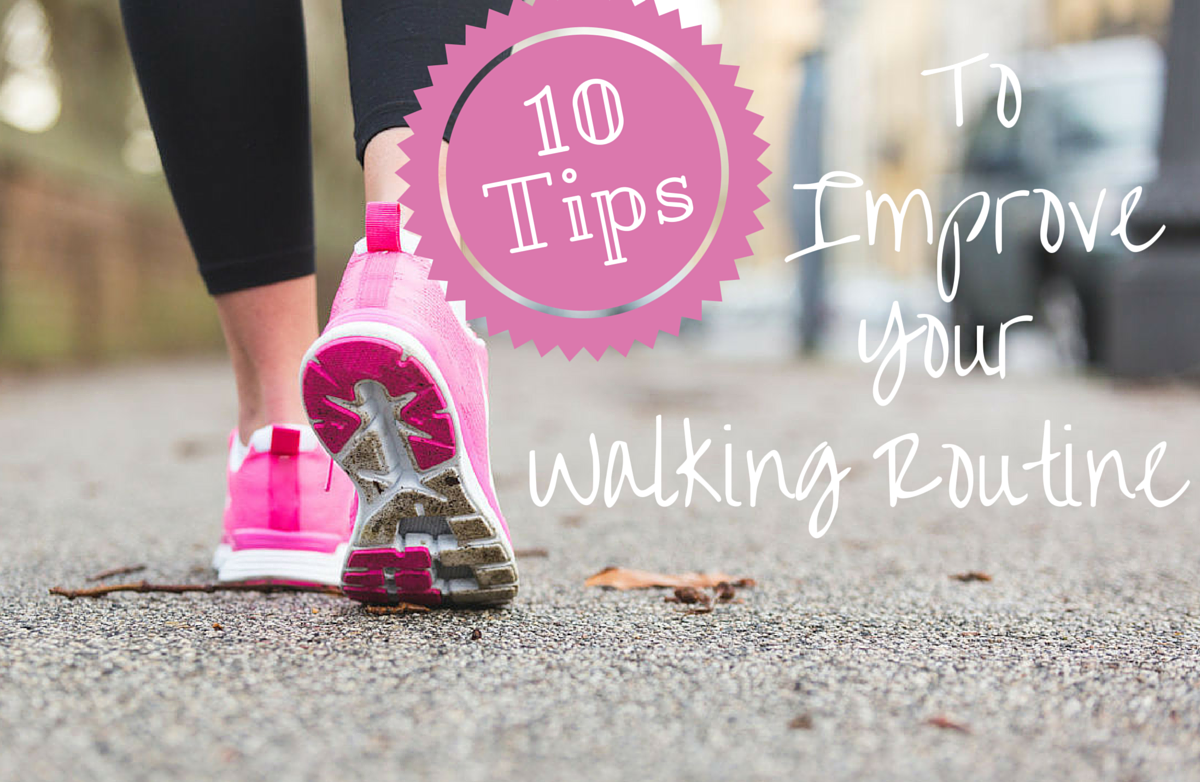 Celebrity Fitness Trainer and
Vionic Innovation Lab
expert,
Juliet Kaska
, knows a thing or two about motivating people on their health and wellness journeys. Here, she shares
ten tips
to help you get the most out of your walking program.
Posted 10/15/2015 12:00:00 AM By: : 5 comments 13,554 views
Read More ›
For the past several years, GMOs (Genetically Modified Organisms) have been dominating the health news headlines. But what are GMOs, really? What do they do? What kinds of foods contain them? And—most importantly—are they really safe to consume? Let's set the record straight on these common questions about GMOs.

Q: What are GMOs?
A: Genetically modified organisms, or GMOs (also called GE or GM foods), are the result of a laboratory process in which the genetic material of living organisms is manipulated and then artificially inserted into the genes of an entirely unrelated plant or animal. The foreign genes can come from bacteria, viruses, animals, insects or even humans. GMOs are known as ''transgenic'' organisms because they involve the transfer of genes.
Posted 10/6/2015 12:00:00 AM By: : 15 comments 11,940 views
Read More ›
How many times a day do you open your pantry or fridge hoping that something new, healthy and filling will appear? Does your kitchen seem messy, cluttered and full of unhealthy foods? Do you want to make over your pantry and fridge, but aren't sure where to start?

We are here to help! Make a pledge to rid your pantry and fridge of unhealthy items and to re-stock it with real foods using the following doable steps.

Part with the Unhealthy Non-Perishables

It's easy to promise yourself that you'll eat better, but you're setting yourself up for sabotage if you don't physically remove the unhealthy foods from your house. Go through every single item on your kitchen shelves and get rid of or donate anything that is overly high in sugar, sodium, artificial colorings or preservatives, or with a long laundry list of ingredients that you can't pronounce. Many condiments fit this bill—consider how much you and your family enjoy them and whether or not you can find substitutions for these items. Only keep those foods that you truly think you can continue to eat in moderation.
Posted 10/5/2015 12:00:00 AM By: : 5 comments 13,794 views
Read More ›
These days, it's hard to avoid all the buzzwords surrounding the latest diet trends. There are social media pages, websites, books, magazines and even clothing touting various messages about how or what to eat. "Clean eating" is one such term that's been thrown around for years. But what does ''clean eating'' actually mean, and how can you apply it in your own life? Let's break it down once and for all!

What Is Clean Eating?

To ''eat clean'' means to eat whole, largely unprocessed foods in order to minimize the amount of unnecessary or potentially harmful chemicals and additives one ingests. People who eat this way avoid foods processed or altered by manufacturers, and instead choose foods that are as close to their natural forms as possible. (''Processing'' includes additions of any kind, such as salt, sugar, fat and/or preservatives.) Studies have shown that clean eating can result in improved mood, more energy, better sleep, enhanced athletic performance, healthier skin and greater feelings of overall happiness.
Posted 10/2/2015 12:00:00 AM By: : 7 comments 29,610 views
Read More ›
Have you ever had a true Cinderella moment—when you slip into a pair of shoes and immediately say, ''YES!''? If you have, consider yourself lucky; when it comes to shoes, finding the perfect fit is not always an easy feat!

Vionic, a pioneer in developing shoes that provide natural alignment from the ground up, knows a thing or two about shoes. Their collection was developed by a team of world-class podiatrists and is designed to hug your arches and support your feet for all-day comfort. Here, they provide their six tips for making sure your shoe fits perfectly every time.
Posted 9/9/2015 12:00:00 AM By: : 7 comments 16,857 views
Read More ›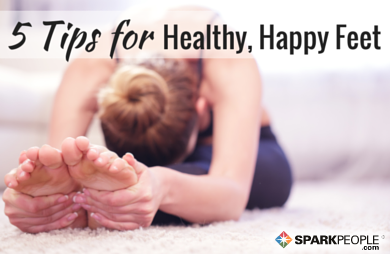 Your feet go through a lot. Believe it or not, the majority of Americans will log almost 75,000 miles on their feet by age 50, according to the American Podiatric Medical Association. And if you exercise regularly, that number goes up even more. The experts at Vionic Shoes have come up with five quick tips for protecting your tootsies and helping you stay on your feet for many years to come.

1. Stretch your feet daily. Yes, your feet! Just like any other part of your body, the muscles in your feet greatly benefit from massage and stretching to keep the tendons, muscles and ligaments flexible and loose. Aim to massage your feet daily using either a tennis ball or foam roller, being sure to focus on the arch and any sore spots. This routine is a great place to start.

2. Be cautious of your flip flops. Summer is unofficially flip flop season, but most flip flops lack the necessary arch support to keep your feet healthy. Sports Physical Therapist and Vionic Innovation Lab expert, Brian Hoke, suggests looking for styles that have a footbed with built-in orthotic technology that mimics the natural alignment of your feet, such as the Tide II Toe Post Sandal from Vionic shoes.
Posted 8/7/2015 12:00:00 AM By: : 15,821 views
Read More ›
As the weather gets hot and steamy in the summer, you probably wear lighter clothing, shift what you eat and make sure to apply sunscreen frequently. What often gets overlooked is what to drink. Staying well-hydrated not only quenches your thirst, but it can also help keep you energized, control hunger and enable you to stay the course to lead a balanced, active life. To help you better hydrate this summer, here are three simple tips to keep in mind.

Posted 7/27/2015 12:00:00 AM By: : 18,562 views
Read More ›
Losing weight and keeping it off can be a challenge, especially in the summer months when travel, outdoor barbecues and other social events are in full swing. But it's not impossible.

I know this because not long ago, I was nearly twice my current weight. As a neurologist, busy wife and mom of five kids, I realize how hard it can be to lead a balanced lifestyle. The key to my 140-pound weight loss was making smart choices.

Posted 7/17/2015 12:00:00 AM By: : 18,812 views
Read More ›
Do you often find health and wellness taking a backseat to... well, almost everything else in your life? Between work, family, friends and hobbies, it can be hard to keep a date with your treadmill. But studies show that working to find just 30 minutes a day to dedicate to movement can have significant effects on your health, and you can achieve this goal simply by getting creative!
Posted 7/17/2015 12:00:00 AM By: : 2 comments 8,563 views
Read More ›
If you've been around SparkPeople for a while, you've probably heard us say it over and over (and over): Every single minute of fitness adds up. And it's true! Each active choice you make, no matter how small, contributes to your health on a larger scale. Unfortunately, reminding ourselves to add more movement into our busy daily lives can be a struggle. To help you make regular movement a bigger priority in your life, we've partnered with Vionic® with Orthaheel Technology footwear to bring you the #Find30 Challenge! By joining the challenge, you'll receive a 30-day plan to help you fit more activity into your days.


What can I expect from the #Find30 Challenge?

30 Daily "Mini Challenges"
Each day, you'll get a "mini-challenge" to complete to help you add more fitness to your days. These daily tasks will help you stay accountable to your plan the whole month, reminding you of what to do, offering great tips, and keeping your goals top of mind.
Yep, you read that right! You can earn 5 SparkPoints for each daily challenge you complete. Just visit the challenge page and click the "Earn Your SparkPoints" button to tell us that you completed that day. It's just that easy!
We will be using the hashtag
#Find30
on Facebook, Twitter and Pinterest throughout the challenge. Ask questions. Post about your progress. Tell us how your walking plan is going. Encourage your friends to join you! When you use the
#Find30
hashtag, we'll be right here to support you and cheer you on! We also encourage you to use it on your own social media pages to connect with others who are completing the challenge. Be sure to follow our
"Walk This Way" pinboard
, too, for more tips and motivation as you complete the challenge.
Open to Anyone: Invite Your Friends to Join!
While members can earn SparkPoints for participating, this challenge is open to anyone!
Share the challenge page
with your friends by posting it on Facebook, sending an email link, and more. You do not have to be a member to participate. Anyone can sign up for daily challenge emails just by entering their email address.
Sounds great! How do I sign up?
Go to our
#Find30 Challenge page
and sign up by clicking the "Take the Challenge" button to enter your email address. After you've signed up, you will receive one email per day for the next 30 and a reminder to complete your daily challenge (and get your SparkPoints). Note that once you sign up, you should expect to receive your first challenge email
the following day
at 8 am EST.When does it start?
RIGHT NOW. The challenge is open and ready for you to join—and you can start or join at any time. The sooner you start, the sooner you'll be on the path to a healthier, happier you!
What are you waiting for?
Sign up right now
to get started today—and feel happier, healthier and refreshed in 30 days. (Be sure to follow us on
Facebook
,
Pinterest
and
Twitter
, too.) Let's do this!
Will you be participating in our #Find30 Challenge? Let us know in the comments if you'll be joining us!
About Vionic Footwear
Shoes should make your feet feel great and look good doing it. That's why at Vionic, we build every style starting with a tried and true foundation invented by a world-renowned podiatrist—a contoured footbed with Orthaheel Technology that is biomechanically designed to hug your arches and support your feet in comfort, providing all-day support from the ground up. Our mission is to transform your wardrobe and your lifestyle matching the way you want to look to the way you want to feel. Learn more at
vionicshoes.com
.
Posted 7/16/2015 12:00:00 AM By: : 14 comments 24,166 views
Read More ›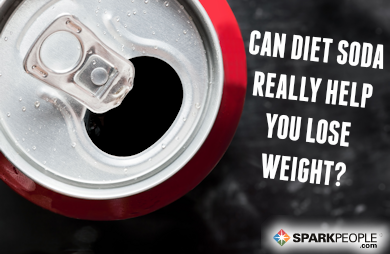 There's no perfect formula for successful weight loss and maintenance. As a veteran weight-loss researcher, I've seen it all: people who continually struggle to shed pounds and, on the flipside, champion losers.

What's their secret? To help answer that very question, Dr. Rena Wing of Brown University and I founded the National Weight Control Registry (NWCR) in 1994.

Posted 7/9/2015 12:00:00 AM By: : 35,595 views
Read More ›
Read More Entries ›