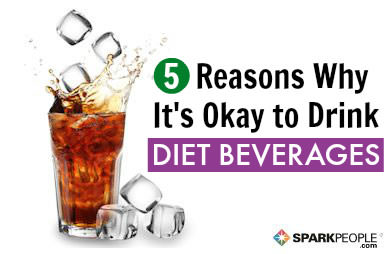 If you're feeling confused by all of the headlines about diet beverages, you're not alone. There's a growing amount of misinformation about diet beverages. Here are some of the facts that we tell our patients who ask about drinking these popular drinks:

1. They help satisfy your sweet tooth.

Diet beverages can help fulfill our innate desire for sweet – but without adding calories. In fact, University of North Carolina researchers8found that drinking diet beverages didn't increase appetite or desire for sweets. Diet soda drinkers in their study actually ate less dessert.

2. Diet soda doesn't raise blood sugar levels.

That's a big deal for the 29 million Americans who have diabetes, not to mention the 86 million more with pre-diabetes. No wonder that the American Diabetes Association9recommends that people with this disease consume foods and beverages sweetened with low- and no-calorie sweeteners.
Read More ›