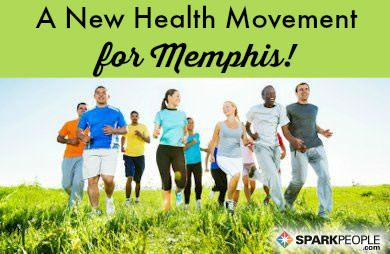 Here at SparkPeople, we love seeing other companies help communities reach healthy, positive goals—and Meta is doing just that! This summer, Metamucil® underwent an evolution to become part of a full line of wellness products called Meta, which aims to give people simple solutions to help them live their best, healthiest lives. The folks at Meta believe that making small, everyday changes can lead to long-term health and wellness results (a philosophy that mirrors our own). Now, Meta is challenging Americans in Memphis, TN—which is currently ranked as the unhealthiest city in the United States*--to make strides toward more healthful living, one step at a time. Memphis is up for the challenge, and the city is making better health more attainable for everyone with a year-long partnership with Meta and national sweepstakes** hosted on the
Meta Facebook page
.
Read More ›
These days, getting and staying healthy is becoming a bigger concern with diseases like obesity, diabetes and heart disease on the rise. But it can be hard to know where to start or who to ask for help beyond your primary care physician. Where do you turn when you just want someone to help you put together a plan to help you reach basic healthy lifestyle goals?

This is where Health Coaches come in! These professionals are fairly new faces in the healthcare world, but their impact has been growing rapidly. Health Coaches can help tailor a plan specific to your goals, whether you would like to lose weight or simply start building healthier habits. We've interviewed two Humana Health Coaches, Melina and Kristina, to give you a peek into the world of these professionals--and why you should consider giving Health Coaching a try to take your healthy lifestyle commitment to the next level.
Read More ›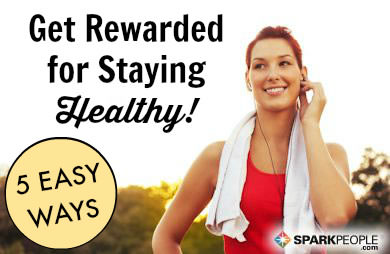 You know how health insurance works: You pay a premium, you pay a deductible and sometimes you also pay a copay. It can feel like a lot of paying, all told. But health insurance doesn't just have to cost you money. Health insurance companies have an interest in you staying healthy and preventing chronic illness, too. After all, someone who is healthy will end up living a longer, happier life--and spending much less on medical expenses.

While yesterday's insurers took a here-and-now approach, today's companies are offering a host of health-promoting incentive programs to help their members prevent and manage health conditions. These programs are painless and powerful motivators to keep up healthy habits. Every insurance company is different, but most of the time, all it takes is a quick, baseline assessment in which you create personal, measurable goals (like getting a check-up or tracking workouts), and you'll soon be earning rewards. These rewards most often consist of discounts or points toward the purchase of items or services (like exercise equipment, movie tickets, hotel stays and more) simply for doing basic health-related tasks. Here are some of the ways you could reap rewards from your insurance company (many of which you would probably do anyway!).
Read More ›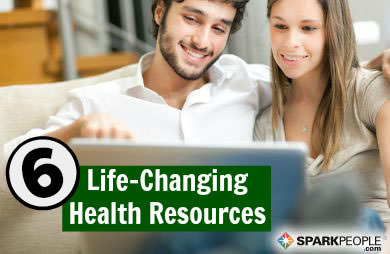 Getting motivated is tough, and staying motivated is health's million dollar question. You might be able to muster up the will to get to the gym a few times a week for a few weeks and then… nothing. Working out starts to feel like a slog. You fall back into your old TV habit and the next thing you know, you're back on the couch instead of taking that after-dinner walk or meeting a friend for tennis. Inspiration can be especially sparse if you're balancing a crazy work schedule, kids, aging parents, and everyday chores. But the good news is, there are now more motivational tools out there than ever to help you get (and stay) inspired to live a healthier life. One of the following helpful resources is bound to help you stick with your goals for the long haul!
Read More ›