SparkPeople Guest Blogger
No equipment? No problem! This quick set of exercises is guaranteed to fry your thighs using just your body weight and a small amount of space (making this routine perfect for travel!). Try this lower-body circuit as its own workout (1, 2 or 3 times through depending on how much time and energy you have), add it to your strength routine or try it after a cardio session for one short, but serious, lower body sculpting session.

Keep an eye out for Peanut the French bulldog, who also joins us for this workout (well, sort of)!



Leave me a comment below and let me know if you tried the workout. What was your favorite (or least favorite!) move?

Want more? Click here to try more of our lower body routines on JESSICASMITHTV!

Like this workout? Be sure to subscribe at Youtube.com/JessicaSmithTV to access a full library of over 200 FREE full-length workout videos. New episodes air every Saturday at noon EST!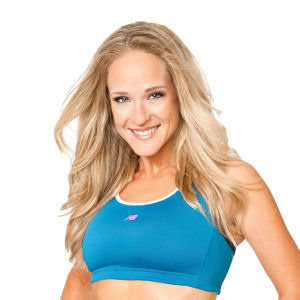 About the Author
Jessica Smith is co-author of the Thin in 10 Weight Loss Plan (Sunrise River Press, 2012), and a certified wellcoach, personal trainer and group fitness
instructor. Having started her own fitness
journey more than 40 pounds ago, Jessica knows how challenging it can be to lose weight (and keep it off). Recently named one of Sharecare's Top 10 Online Influencers, she loves finding and sharing the latest info on weight loss, fitness, and healthy
lifestyle habits. The star of several best-selling exercise DVDs, Jessica has over 13 years of experience in the industry, and holds a bachelor's degree
in Communications from Fordham University.


Read More ›