SparkPeople Guest Blogger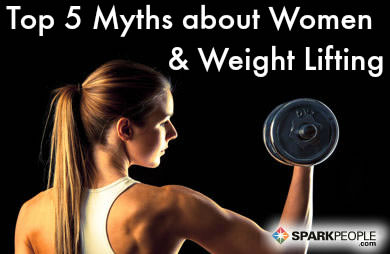 Have you ever heard a woman say, "I can't lift weights. I don't want to get bulky." Or how about, "I don't want to gain muscle. I just want to tone the muscle I already have."

These are just a couple of the common responses I hear when I suggest strength training to women who are interested in getting in better shape. Sadly, there are many myths that women believe about muscles and strength training.
Although we've seen a bit of a paradigm shift happening the past few years in which more women are making their way into the weight room, there are still just a few myths that won't die, and I'm going to bust them now.
Read More ›