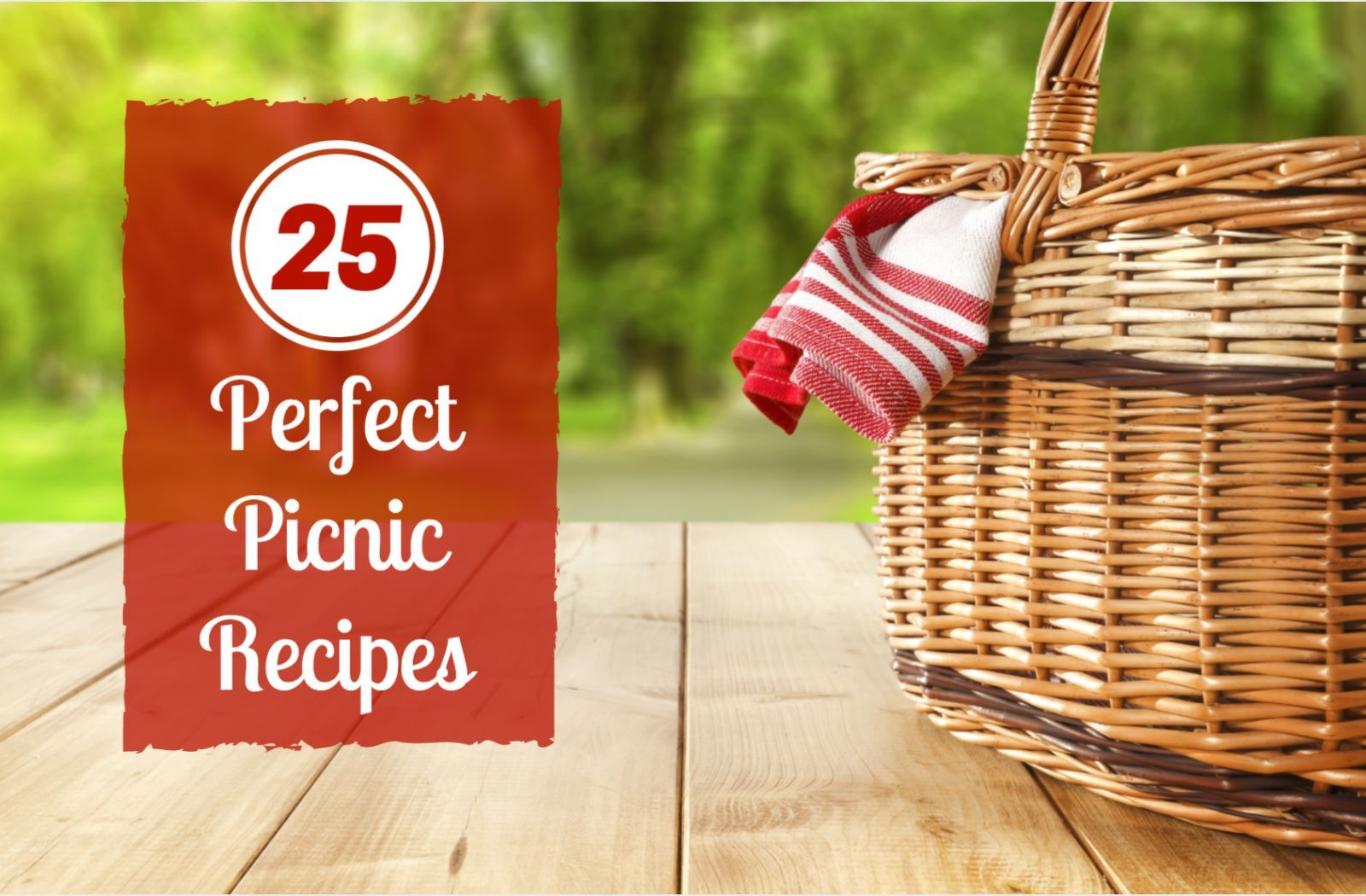 Weight loss is no walk in the park—especially in spring and summer, when it seems like you're constantly surrounded by calorie-packed cookouts and patio parties. But there's no reason your healthy lifestyle has to wilt in the sun. With some smart pre-planning, you can stick to your nutrition plan at the park, the pool, the beach or your own backyard.
Read More ›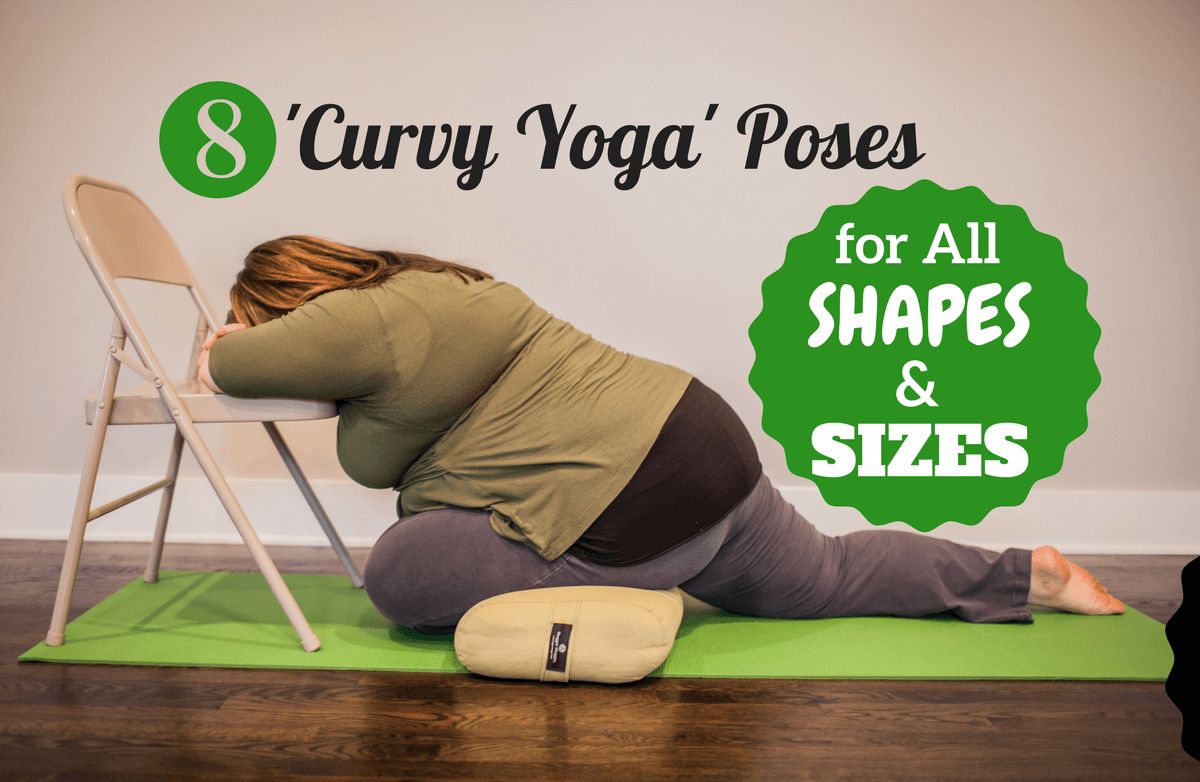 If your idea of yoga is a stick-thin woman gracefully contorting herself into pretzel-like poses without breaking a sweat, it's time to shift your perspective. One of the things we adore the most about this ancient fitness practice is that people of all sizes, shapes and skill levels can reap its many physical, mental and spiritual benefits. Wherever you are on the path to your goals, yoga is a great way to
stretch out after running
, to
relieve chronic aches and pains
or to squeeze in an impromptu workout
from your office chair
.
Read More ›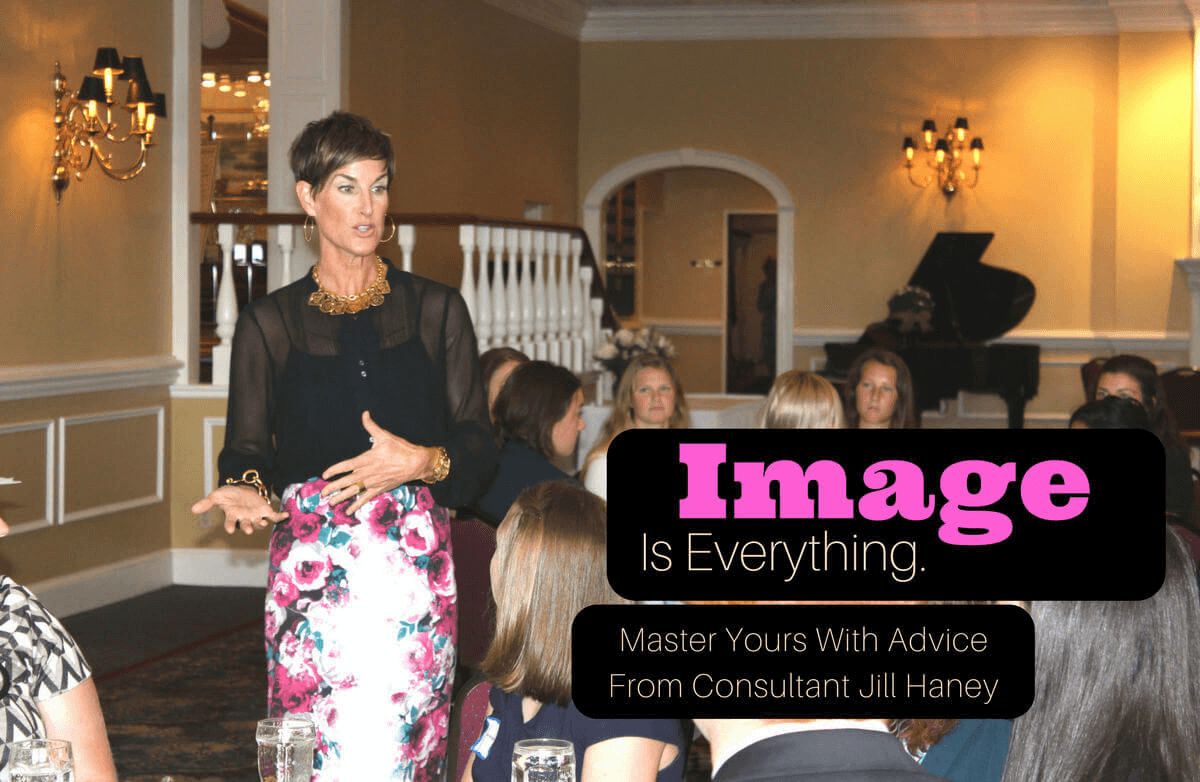 Inspirational women are all around us, teaching, motivating and leading others by example through the way they live their lives and inspire others. The Spark Your Life Series connects you to thought-provoking female leaders whose stories can help you achieve life balance, a health and fitness goal or a better state of mind.

This month, we talked to Jill Haney, founder of JH Image Consulting, co-owner of Co-Op on Camargo Boutique and career and workplace columnist for the Cincinnati Business Courier, on how to be an inspiration to others in the workplace. Click here for a printable checklist that can help you project a positive image at work and beyond.
About Jill



Jill Haney, founder of JH Image Consulting, trains corporations and individuals on using appearance, behavior and communication to achieve a commanding presence in their professional and personal lives.

With 30 years of experience in personal shopping, corporate and airline customer service, fashion buying and business consulting, Jill's insights on appropriate dress, manners, etiquette and communication give her clients a competitive edge in the marketplace and workplace. Her persuasive and engaging style has led her to become a charismatic speaker and workshop facilitator in visual, verbal and non-verbal communication.

Jill is also a certified image consultant with the internationally known London Image Institute—world leaders in image consulting and professional development. Jill's clients include Procter & Gamble, Johnson & Johnson, Fifth Third Bank, University of Cincinnati, Miami University, Graydon Head, PNC Bank, General Cable Corporation, Cincinnati Regional Chamber of Commerce and EmpowerMedia Marketing.
How did you get started in business and image consulting?
I've always had a passion for fashion and how it is such an integral part of how people present themselves. I'm also a stickler for manners, so the combination of the two led me down the path of image consulting. I first started in retail and then began helping friends and customers clean out their closets and rebuild their wardrobes. I learned about image consulting, found an organization that offered training and attended a week-long session. From there, I used my skills to help customers not only optimize their wardrobe and appearance, but also improve their overall presence.

Can you explain what professional presence is, and why it's important to have it?
Assumptions are made about us within seconds of meeting someone. Having a powerful presence immediately gives us credibility and makes us more memorable and influential. Verbal and non-verbal communication, as well as how we dress, is a big part of how others perceive us. Many bring technical skills to their jobs, but their presence can inhibit their potential.

How can your image help you land or keep a job?
Employers will determine if we are right for a job within seconds of meeting us, so our image is critical to making a powerful first impression.

Yes, you need to have the skills and experience to do the job, but what can separate you is your image. If you project confidence, have a pulled-together image and can communicate well, your chances of landing the job are better. Once employed, your presence can be an important determinant of your future potential.

Why should someone care about his or her image?
It's human nature for others to initially judge us based on our appearance. Being aware of how others perceive you can be an important advantage. Using our image to empower and sell ourselves is part of our career strategy. The question really is, "Why wouldn't someone care about his or her image?"

What if you don't have the resources to look and dress how you wish to be seen?
I recommend shopping in your own closet. I like to draw inspiration from magazines and blogs and then try to put together similar looks. Pairing existing pieces in new ways can make it seem like you have a new wardrobe. Sometimes you need to purge items, but you can often refresh existing pieces with some slight alterations.

What are your top tips for becoming a valued employee and coworker?
Try to bring your best self to work each day. Listen, be present, contribute when needed and stay away from office gossip and politics. We spend more time with our coworkers than with our loved ones, so be someone others want to be around.

Build strong relationships with your peers and leaders. People want to work with people they like, and they like people who take the time to get to know them. Also, to set yourself apart from others, do more than what's expected of you. Employers are looking for those who go the extra mile and help them solve problems.

What if you don't like your job—why should you care about how you are perceived at work?
All business is about relationships. Even if you're in a job you don't like, you can still build strong relationships and leverage them to find a more suitable and appealing job. You don't want to get tagged as a malcontent, or someone who has given up.

What are the top three things employers look for when hiring a new employee?
Without a doubt, the top criteria are an employee who can solve problems and help the company look good. Also, employees with good oral and written communication skills are always valued.

Other strong attributes include a strong work ethic, adept technical skills, the ability to work with others and in teams, strong leadership qualities, a good attitude, an eagerness to learn and a customer-oriented focus.

From what areas of your work do you receive the most satisfaction?
Helping people with their confidence. If I'm helping a customer at the store, there is this moment when she puts on something—a shoe, blouse or dress—and she finally sees herself as she has wanted to see herself. I just love it. In my corporate consulting role, I find satisfaction in raising awareness on the importance of dress, or helping someone project confidence through body language or improving their dining skills. A little bit of self-awareness can really improve someone's confidence. It's a beautiful thing to see.

What's the best advice you've ever received?
Do I have to pick just one? My parents taught me the power of surrounding myself with quality friends and colleagues. I haven't always been successful with that and I have paid the price, but I've learned a lot about identifying those quality individuals.

What are your top tips for staying inspired at work?
I feel inspired when I stay on top of trends and research that supports what I do, and use it to empower my clients to make changes that boost their success. Also, I love when clients share their successes with me.


Get Your Action Plan



Live your own inspirational life with advice from Jill Haney.

Click here for 10 ways to be a highly successful employee!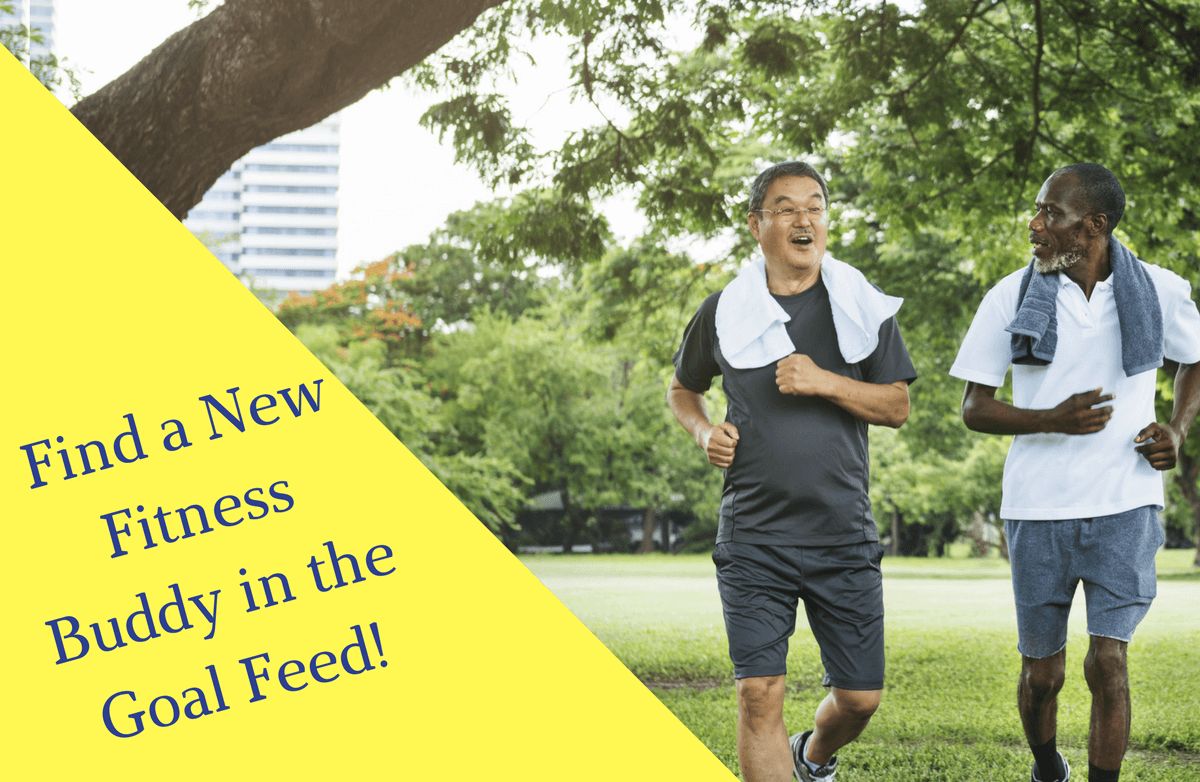 The power of community is strong in many ways, but when it comes to weight loss it's the secret weapon to success. According to
a Northwestern University study
, people who actively participated in online social communities lost more than eight percent of their body weight over the course of six months, versus just five percent in those who did not connect with others.
The Community Feed: the Best Place to Meet Someone New!
Lucky for you, the SparkPeople Community Feed has been out for awhile now and you—our members—are using it more and more every day. Some of you use it to show pictures of your progress, while others use it to give and get motivation, and some share photos, observations or memes that gave you a giggle.
The Community Feed
is a tool for success and fun,
but there is yet another option available,too, one which you might not have thought about:
finding new workout and accountability buddies
that can help you on your path to reaching your goals.
Community is a big reason we come to work every day, and it's the grounding for so many of your successes over the years. The action of tracking your fitness and diet, and reading our latest tips about how to make small changes aren't difficult to do on your own. But sometimes it can be incredibly hard to follow through with those tips on your own; it can be easy to give up on your tracking and give in.
That's why SparkPeople isn't just a diet and fitness tool website, but rather
a community of like-minded people
who help each other each day to take small steps towards success. We can give you the advice and the technology, but you give our members the motivation to reach their goals.
We've known for years that members who are more active in our community are more likely to reach their goals. Why not use the Community Feed today to meet someone new who can help you reach yours? Be proactive with these three tips that will lead you to a new SparkFriend today.
Filter your feed for "Goal Posts" and find people who have similar goals.
Not everyone in our community is trying to achieve the same thing. Some members want to lose weight, while other want to maintain and others are just looking to make healthier lifestyle choices. While you don't have to interact with people who are exactly like you, finding members who are working toward similar goals as your own will give you the opportunity to find and share advice on some of the challenges that you face together. A quick scan of the Goal Feed should give you an idea of members who are facing the same struggles as you.

Filter your feed for "Trending Posts" to find members who motivate you.
The Trending Feed is where we show posts that have motivated our members most. Sometimes, you might not need to make friends with someone on the same journey as you, but you just want a little motivation. The Trending Feed is made up of posts from all kinds of people who only have at least two things in common: they're a SparkPeople member and they're taking steps to become a happier, healthier version of themselves. You never know what kind of inspiration you might encounter. And who knows, maybe your inspiration today will become your good friend of the future!
Check out the #firstpost hashtag to find new members and give them encouragement.
We all have to start somewhere. Think back to the first day you admitted to yourself that you had to make some changes. It was exciting, but a little scary too, wasn't it? We all go through a range of emotions when we decide to make lifestyle change for the better, and it isn't easy. Click on the #firstpost hashtag and you'll see posts from members who are finally taking the plunge and jumping feet-first into our community. Get in there and give them a little support now and they'll be grateful. You just might meet someone there who will give you the support you need when you need it most, too!
Remember that these are three of our favorite ways to find new buddies in the Community Feed, but this list isn't exhaustive. We hope that the feed is a place where you can find people just like you that make your journey easier and more fun. If you can think of any other ways to make new friends using the Community Feed, we'd love to see them in the comments below!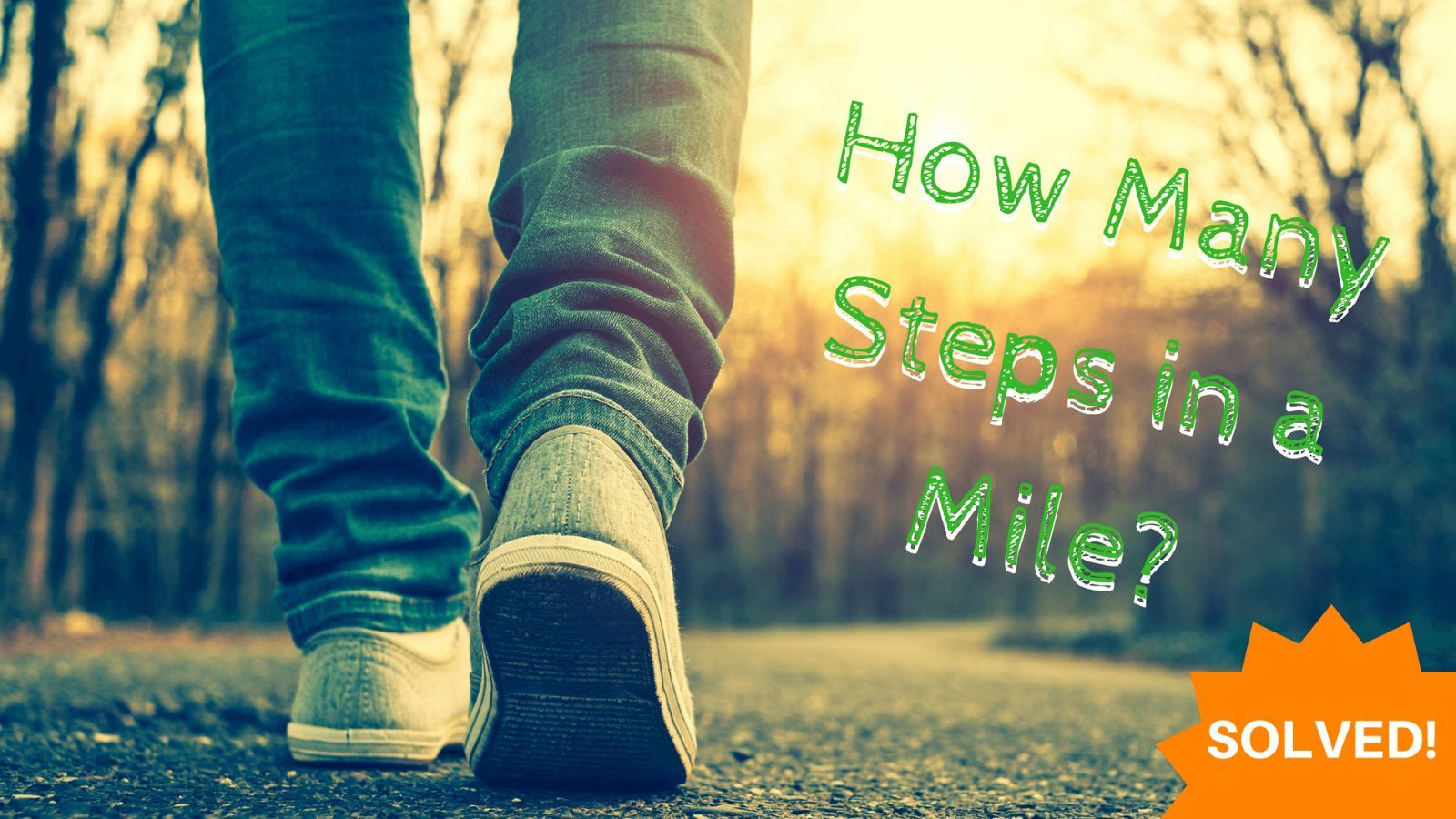 There Are Two Ways to Figure Out How Many Steps Are in a Mile

Hi there. If you're checking out this page, you're probably looking for a way to figure out how many miles you need to walk to get in your 10,000 steps or 15,000 steps in a day. Sure, you could use one of those "how many steps in a mile calculators" you find online, but who knows how accurate those are? Wouldn't you rather figure out how many steps you walk in a mile with a proven, mathematical formula, based on research?
We thought so.
Read More ›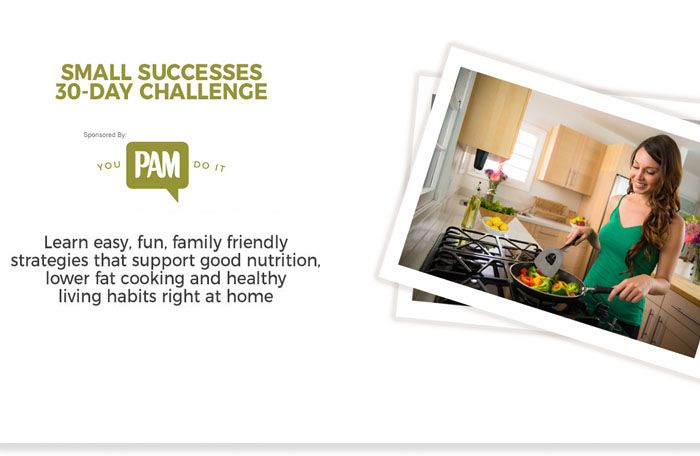 Welcome to t
he Small Successes 30-Day Challenge Sponsored by PAM
! For the next 30 days, you'll get a daily dose of smart strategies and cooking tips. In this challenge, you'll have fun while learning to cook nutritious food for you and your family and learn small ways to integrate healthy living. We're so glad you joined--you're going to love it!
Read More ›