SparkPeople Blog Most Recent Post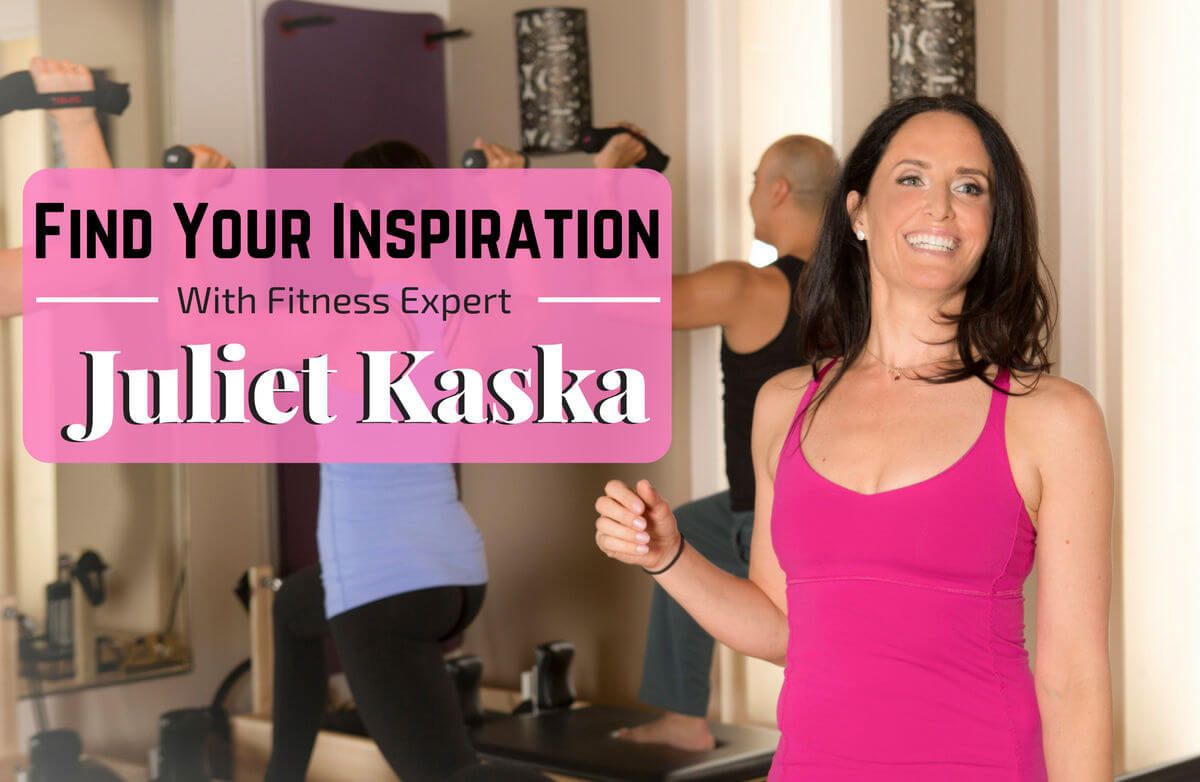 Inspirational women are all around us, teaching, motivating and leading others by example through the way they live their lives and inspire others. The Spark Your Life Series connects you to thought-provoking female leaders whose stories can help you achieve life balance, a health and fitness goal or a better state of mind.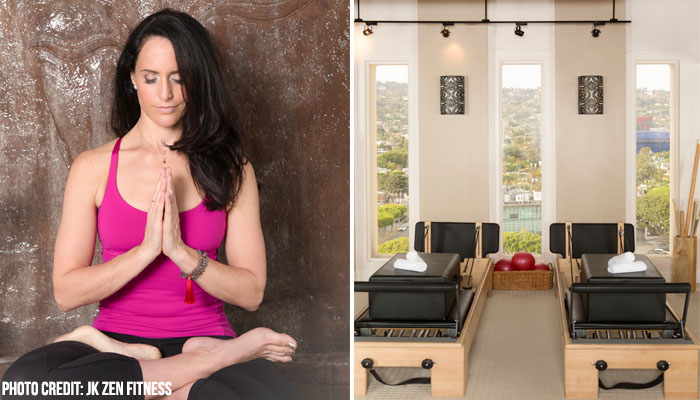 This month, we talked to Juliet Kaska, one of the country's leading fitness experts, celebrity trainers and fitness entrepreneurs on how she gives and receives inspiration.
About Juliet



For over a decade Juliet has coached the bodies and healthy lifestyles of numerous celebrities, while developing fitness studios and wellness programs throughout Los Angeles.

Juliet works privately with clients, in addition to bringing meditation and wellness programs to corporations, communities and families. Juliet believes meditation is paramount, not only in calming the fluctuations of the mind but also giving us the intentional focus to effectively filter and experience the barrage of data that confronts us in every moment.

Juliet was trained at Deepak Chopra's Center for Wellbeing, as an Ayurveda Perfect Health counselor. She is a Master Pilates teacher, dual-certified personal trainer from the American Council on Exercise and the National Academy of Sports Medicine and a Dharma Mittra trained Yoga teacher. Juliet studied communications and economics at the American University in Washington, D.C., and resides in Beverly Hills, California.
How did you get your start in the fitness industry?


When I was younger I was a very serious classical ballet dancer. I loved dance, and everything about it: the hard work and discipline, the moment the curtain rose and how the music would lift me. As much as I loved it, I chose to stop dancing and pursue being a "normal" high school student. I retained my love for ballet, and a bit of grace, but I also retained the unhealthy image I had of my young, healthy body.

As a young dancer you spend hours in front of mirrors analyzing every nuance of how your body moves. Simultaneously, you are comparing yourself to the girls on either side of you, they are one of your points of reference to how and where you are moving. Many dancers develop warped ideas of their bodies as a consequence of this process. Because my figure was more of an athletic and curvy nature, I was constantly trying to force myself to become the shape of the "ideal" dancer. I turned to extreme dieting, starvation and hours of dance classes. Even after I stopped dancing and became a normal body weight, I still carried around the feeling of not having the right body.

When I completed college, my poor body image and I moved to Los Angeles. Right before I left, one of my male friends said to me, "You realize here (in Washington, D.C.) you are like a '10,' but in LA you won't even place." With his really kind words still echoing in my head, I joined a gym in West Hollywood as soon as I could.




At this gym I was given two complimentary [training] sessions with purchase of a membership. I was assigned to a young woman named Trish. After the two sessions, I went on to work with her for six months. I only saw Trish twice a week for 30 minutes each time, but I took group classes three days a week, and another two times a week I would repeat the most recent workout I had done with Trish.

It was through this routine and endless encouragement under Trish's dutiful eye that for the first time in my life I actually felt able-bodied and strong. That isn't to say that I didn't still grapple with my past body image demons, but when they reared their ugly heads I was in a much better frame of mind to handle them with strength and self-love.

After about six months of working with Trish, she said, "You know, you would be really good at this." I had never thought about being a trainer before, but Trish mentored me through the whole process and helped me get hired at the gym where we met. Within six months of becoming certified I was fully booked—she was right, I was really good at it.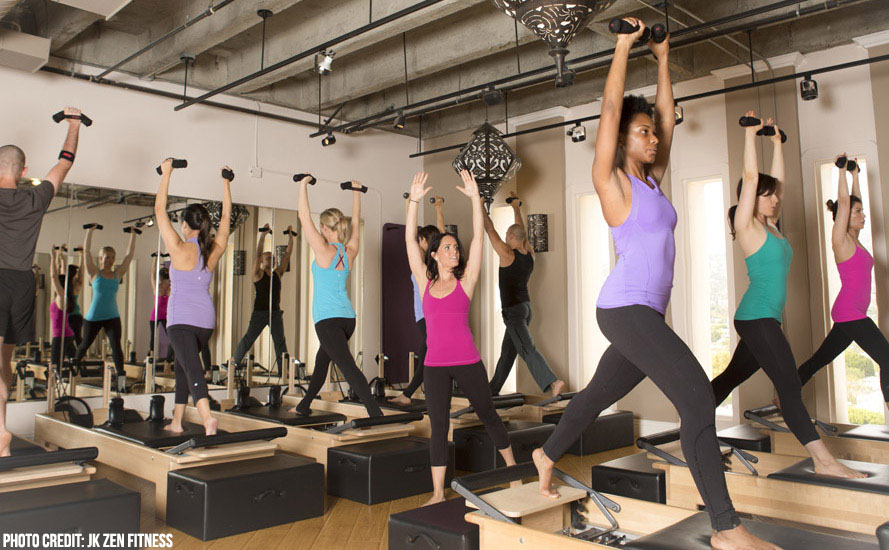 Who inspired you?


I have a lot of people that have inspired me. Trish, of course, but there have been so many people since then, and even before.

My maternal grandmother is one person whose work ethic continues to inspire me, 20 years after her passing. She started working at the age of six (it was legal back then) and she worked up to two weeks before she died, not because she had to but because she loved it. She started our family business with my grandfather before my mom was born and ran it on her own for decades after my grandfather died. I never heard her complain and I never saw her lose her calm. When I am having fears or thoughts about what I am capable of, I do think of my grandma and it [gives me] a little more strength.

I also find a great deal of inspiration from my clients. I have been blessed to work with really extraordinary people: people that have lived their dreams, achieved great feats and have overcome life's obstacles. One in particular, Sandy [name changed for privacy], has been a continued source of inspiration for me. Sandy sustained severe brain damage after being in a car crash in her youth. Consequently, she lost most of the use of her left side of her body, as well as sustaining severe eye damage. More than 20 years after the accident, Sandy continues to defy all of this. She walks with very little assistance, graduated from high school, held a part-time job and has a steady boyfriend. Whenever she comes to her lessons with me, despite the progress being slow, she always comes with a positive attitude and does not give up. When I hit lulls in my own workouts, I think of her, and it makes me dig a little deeper to go the extra inch, step or mile.

I also draw inspiration from mentors and teachers. I look for people to take on in these roles that inspire me to not only be a great trainer, coach and entrepreneur, but to be a person of integrity and compassion. Outside of my immediate sphere, I look to people that live their lives in a way that I admire, [even for] one specific quality. For example, when I don't feel like getting up early and meditating I think about the Dalai Lama. He is reported to wake every day at 3 a.m. to meditate for four hours. I may not do four hours, but I do have the inspiration to do at least 20 minutes.



Where should women seek inspiration?


The choice of who should inspire us is personal—what speaks to me may not be what speaks to you. Although, I would caution to look for people that are living healthy lives and doing positive things.

As it pertains to fitness and body types, I recommend choosing people that are realistic. If you are 40 years old, don't chose the 22-year-old-contortionist on Instagram to be your body inspiration. Age and genetics are against you with this choice.




I have recently been collecting visuals of older women, much older than myself. I started with asking myself, "Who do you want to be?" I want to be the grandma that still plays with her grandbabies. I want to dance. I want to be able to do king pigeon on my 80th birthday. I want to be an inspiration to younger women. I want to feel joy and excitement in my heart. I want my eyes to dance with interest and mischief.

I have been choosing women that represent who and how I want to be for my future. Specifically, there is a woman in one of my yoga classes. She in her early 90's hanging with the rest of us, handstands and all. I am nowhere close to 90, but the choices I make today will have me be more or less like her when I am.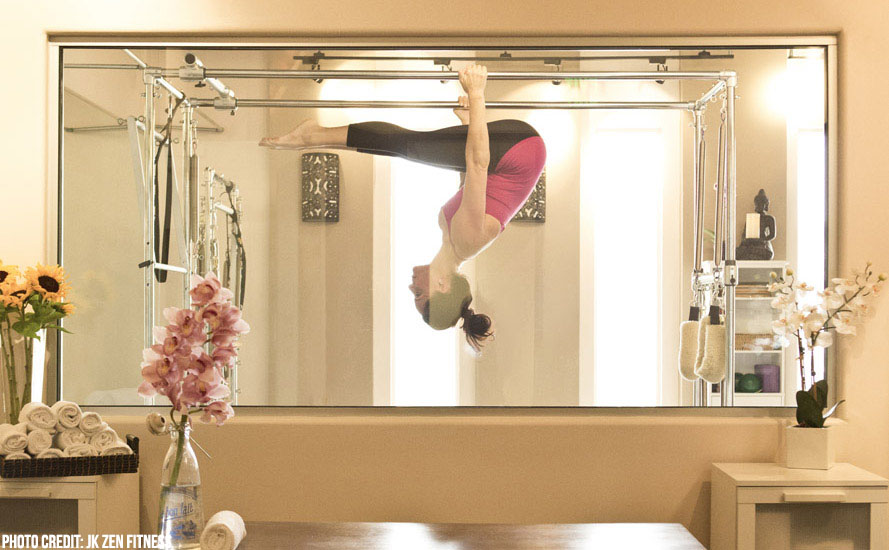 What's the best advice you've ever received?


The advice I think that was the most influential to me was something my dad repeated to me many times: "Juliet there are eyes in the back of your head, use them." He did mean this in part, the way most people do, to stay alert to what's coming up behind you. But he also meant it to inspire me to look from more perspectives than to what I am accustomed. This notion gave me the insight throughout life to think myself out of negative situations, and to create new opportunities. It also taught me empathy, as I began to understand that he also meant I should look at life through other people's eyes. If I can look at life through your eyes I can consider your circumstances and that your point of view does not seem foreign. Dad's simple words repeated and discussed throughout my life have made a huge impact in how I live, and how I treat others.



What advice would you give someone who wants to be an inspiration to others?




You already are!




Get Your Plan



Live your own inspirational life with advice from fitness expert Juliet Kaska.

Click here for your four-week plan that will help you on your journey as you take care of yourself, find inspiration in nature, in others and more!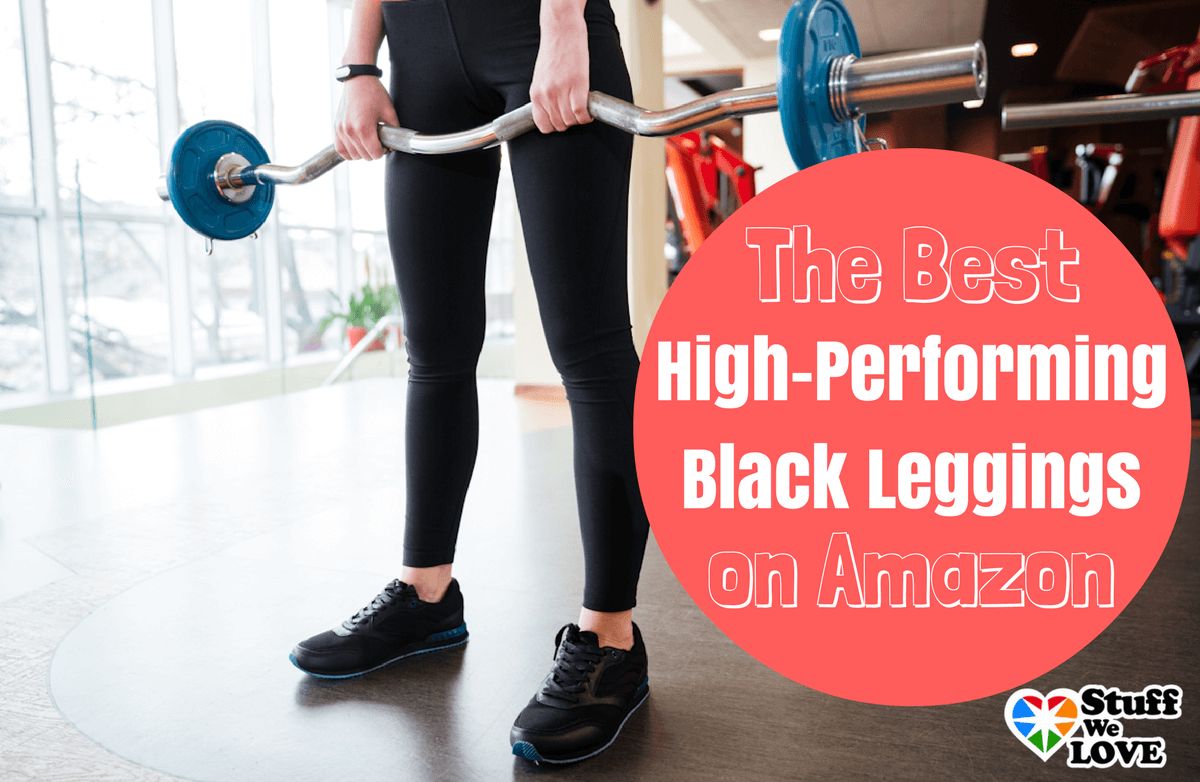 The black legging is to exercise as the little black dress is to wedding season: an essential wardrobe staple. Tall, short, small or large, the black legging is flattering on practically every body shape and it's functional to boot. With a lot of stretch in the fabric, cuts and seams that accentuate your curves and muscles, lengths that keep you warm or comfortable depending on the season and the ability to seamlessly transition from gym to grocery, the black legging boasts endless reasons why it's is an absolute must no matter what your training schedule requires.
Read More ›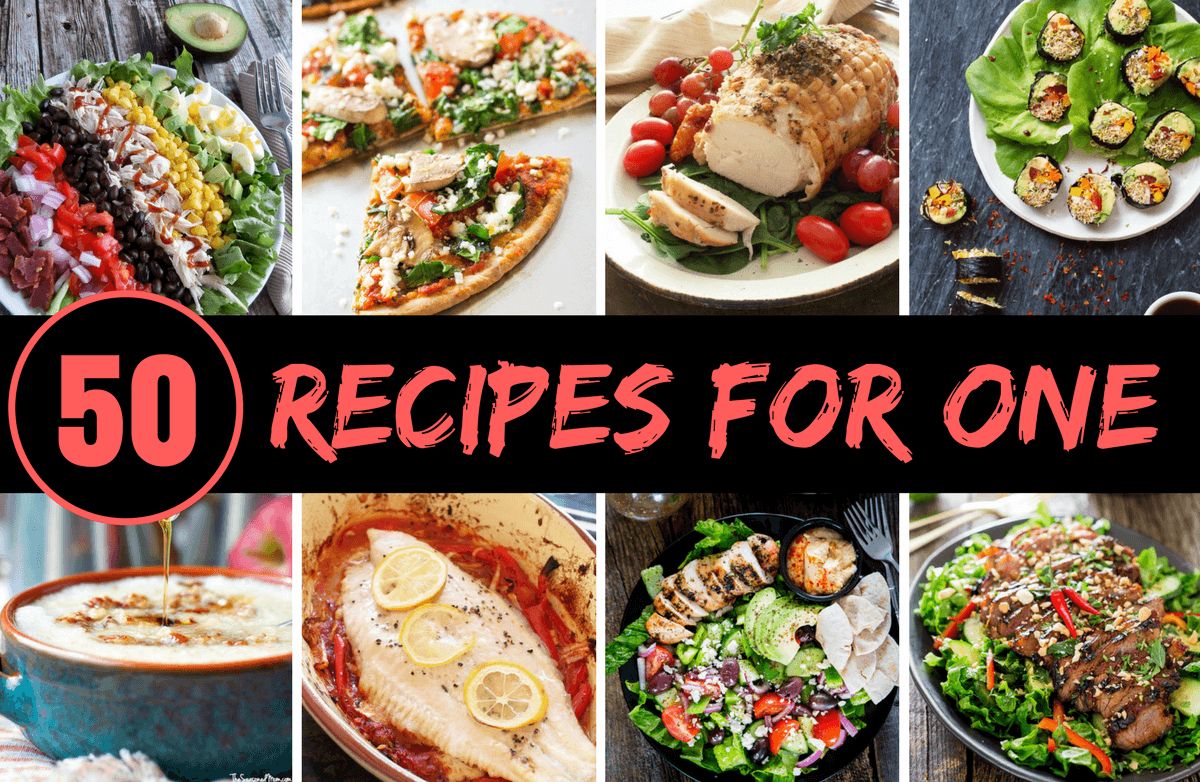 If there's anything tougher than cooking for a crowd, it's
cooking for one
. When you have a single mouth to feed, it can be difficult to muster the motivation to shop for ingredients, prepare meals, cook and clean up—especially when most recipes yield multiple servings that will likely languish in the fridge before ultimately getting pitched. For many one-person households, the takeout menu often takes priority over the recipe book…but that convenience comes at a cost to your pocketbook
and
your waistline.
Read More ›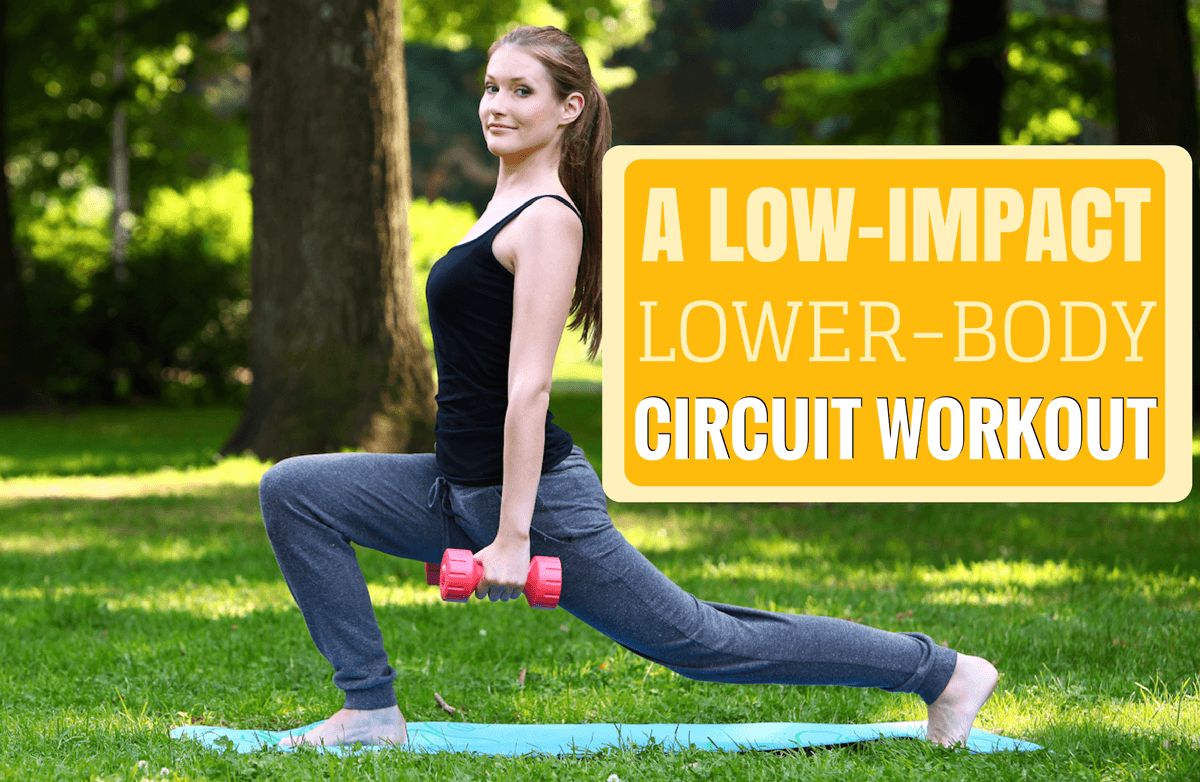 Love it or hate it, leg day or at least spending time flexing those leg muscles is a must for any strength training schedule. Lucky for you, you can get in a mile's worth of steps and a solid all-over leg burn in just 15 quick minutes.
Read More ›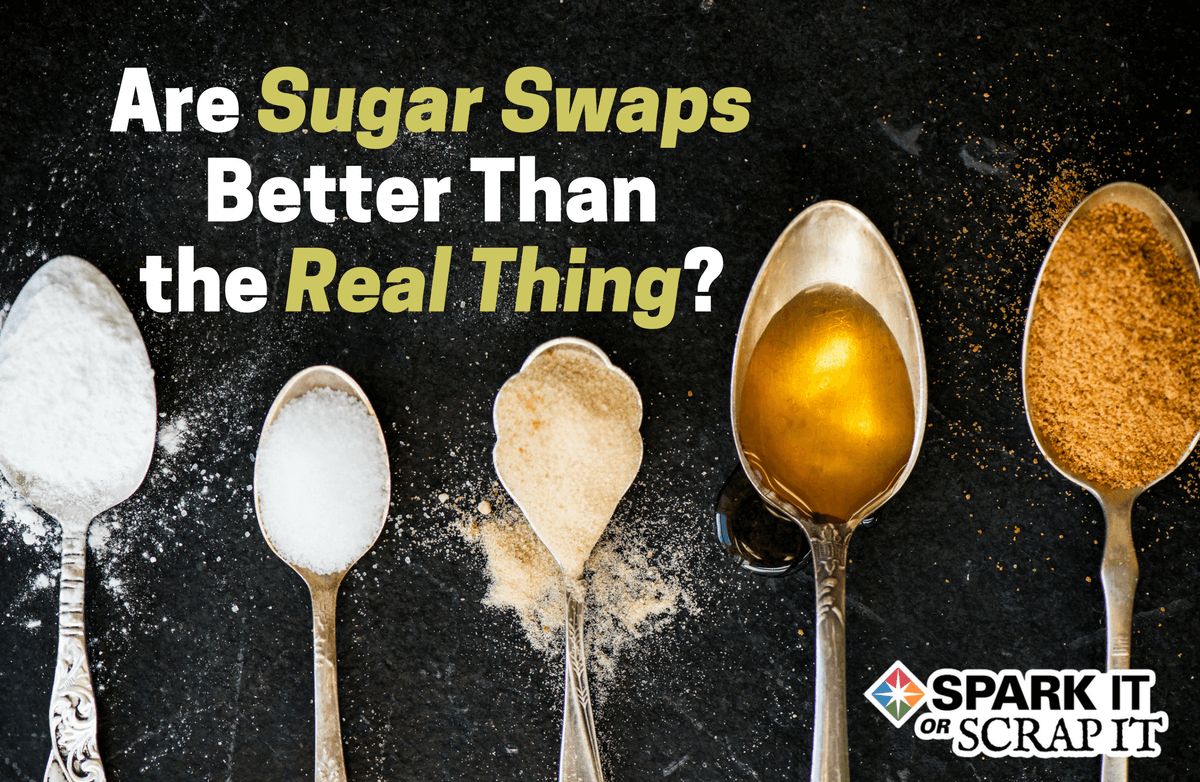 These days, sugar can seem like a four-letter word, especially if you're trying to lose weight or adopt a healthier lifestyle. According to the
Food and Drug Administration
(FDA), an excess of
added sugars
is one of the main culprits behind not only weight gain and obesity, but also an increased risk of heart disease and type 2 diabetes. The FDA recommends consuming no more than six to 11 teaspoons of the sweet stuff each day.
Read More ›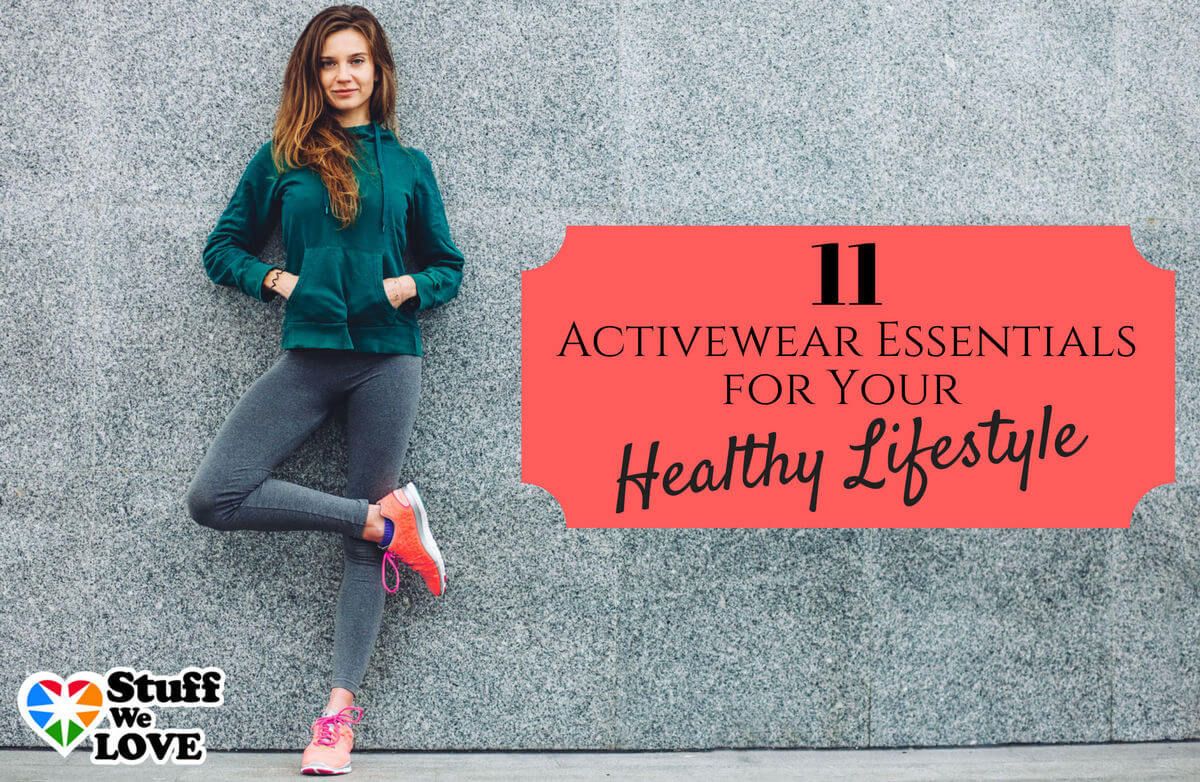 Just as it's important to
mix up your workouts
, it's also good to freshen up your workout wardrobe every so often. Invest in the right staples and you'll be able to mix and match items that are equally appropriate for yoga or spin class." Plus, with three different price point options, you can choose to splurge on socks and save on shorts, or swap in a colorful, budget-friendly T-shirt to go along with your favorite-but-worth-every-penny black leggings. Now the only thing you'll have to worry about is proper plank form.
T-Shirts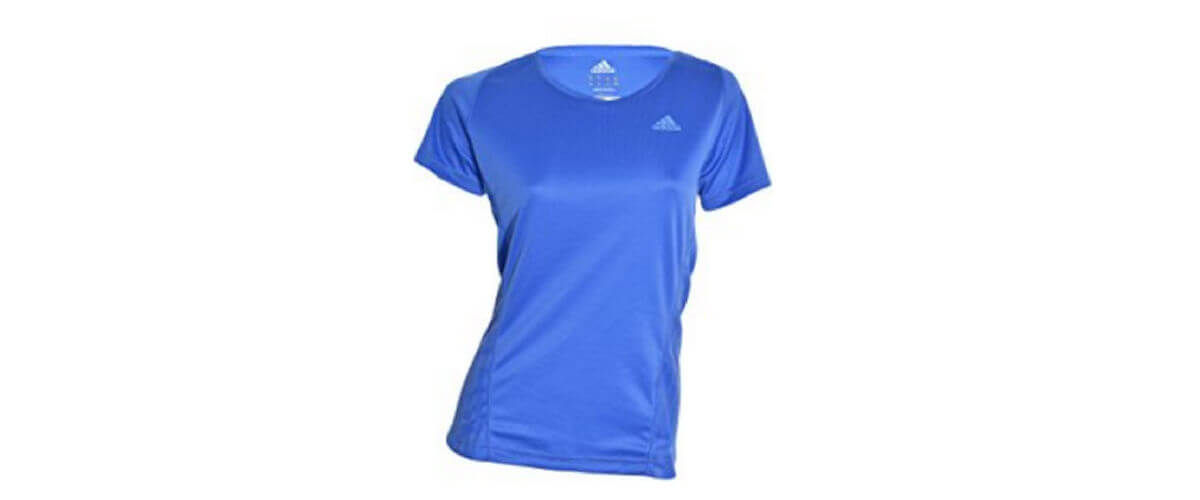 Photo courtesy of
Amazon.com
C9byChampion
($14.99),
Adidas
($19.99),
Lucy
($45),
A staple of just about every workout, the t-shirt sure has come a long way from the cotton
Garfield
screen print of your youth. Most athletic shirts worth their weight are made of wicking material, which means they'll keep you cool when your body temperature rises.
Tank Tops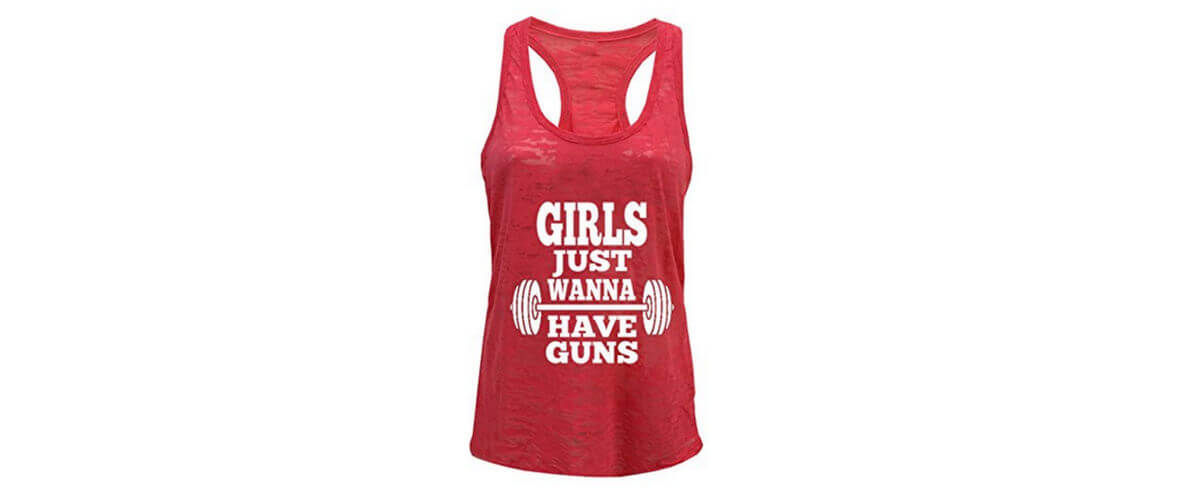 Photo courtesy of
Amazon.com
Tough Cookie Clothing
($15.50),
Kohl's
($34),
Alo
($46)
Whether you have
two tickets for the gun show
, loathe chafing or want to workout in comfort, there sure are no shortage of workout tanks on the market, and in a range of prices sure to fit any budget.
Leggings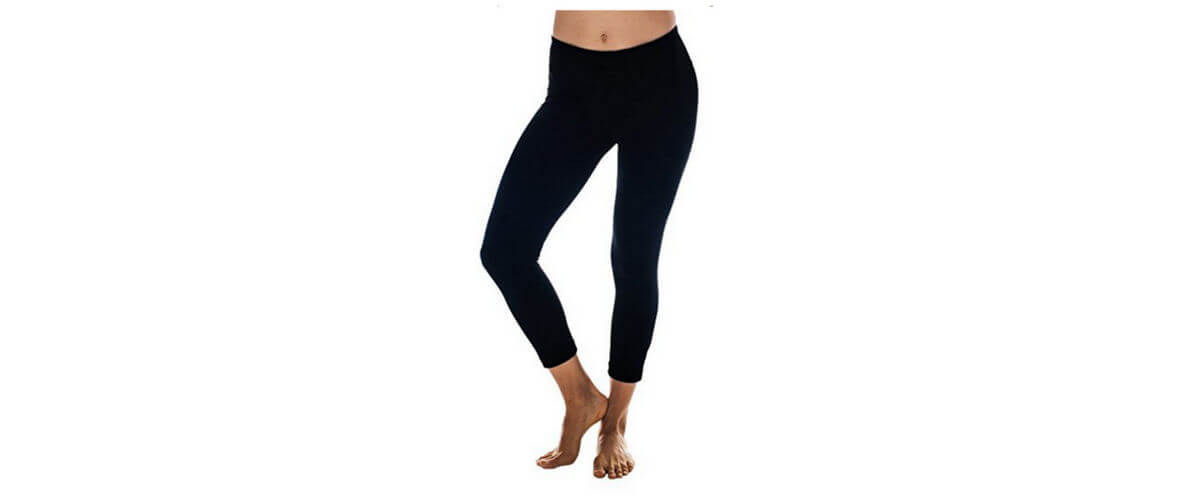 Photo courtesy of
Amazon.com


90 Degree by Reflex
($18.99),
Kohl's
($29.99)
Athleta
($79)
Leggings win the gold medal for workout wardrobe staples. Short or tall, big or small, shiny, matte, stretchy, slouchy, bootcut or mesh, leggings come in
nearly every color combination, print and price point imaginable.
Jackets
Photo courtesy of
Amazon.com
Old Navy
($16.50)
MotoRun
($29.99),
Victoria's Secret
($59.50)
Most workout jackets are lightweight, easy to take off and on for layering and great for going from gym to grocery. Half zip, full zip or pullover, owning a jacket you love can mean the difference between a meh workout and a great one.
Headbands
Photo courtesy of
Amazon.com
Kenz Laurenz
($9.98),
itFit
($15),
Nike
($20)
Nearly everyone can use help keeping stray hair out of their eyes and in place during a serious sweat sesh—and these three options get the job done. From basic to bold, slip one of these colorful bands on and head out the door—your hair will thank you.
Hats
Photo courtesy of
Amazon.com
G7 Explorer
($9.99),
Under Armour
($24.99),
Lululemon
($58)
Featuring sweat-wicking technology or the ability to keep you safe on nighttime runs with reflection protection, hats are a great way to keep your head warm, your hair back and the sweat away from your body so you can stay dry and cool, no matter your activity.
Long-Sleeved Shirts
Photo courtesy of JCPenney
Xersion
($9.99) ,
Matymats
($21.95),
Lululemon
($88)
A long-sleeved workout tee is great for wearing alone when the temperature is just a tiny bit cooler during the change of seasons or as a layering piece for colder-but-not-quite-yet-winter days. Some even extend beyond the wrist for keeping your hands warm as well as your arms.
Shorts
Photo courtesy of
Amazon.com
Old Navy
($4.97),
Champion
($10.69),
Reebok
($30)
No matter the weather outside, put on your favorite workout shorts and soon you'll be thinking of warm summer days where the only sounds you hear are the birds chirping, children laughing at the pool and the "whoosh, whoosh" of your shorts as your legs pass furiously by each other.
Socks

Photo courtesy of
Amazon.com
Asics
($9.77),
Balega
($12),
Feetures!
($16)
Ask anyone who's gotten blisters from running in ill-fitting cotton socks and they'll tell you that what you put on under your shoes are just as important as the shoes themselves. For runners, walkers, stair climbers and everyone in between, these high-performing socks come in the price range just for you.
Underwear
Photo courtesy of
Amazon.com
Balanced Tech
($13.99),
Lululemon
($18),
Patagonia
($24)
Let's face it, no one likes to Zumba (or do anything really) with a wedgie. And if you think you have to Spin in a thong to avoid granny panty lines, think again. Today's no-show, sweat-wicking undies are a modern miracle for this common workout woe. Can we just get an "amen"?
Sports Bras
Photo courtesy of
Amazon.com
Old Navy
($15),
Glamorise
($25.89),
Under Armour
($39.99)
We saved the best for last—no workout is complete without the super support of a good
sports bra
. Not too tight, not too loose, sometimes you can feel like Goldilocks looking for one that has just the right fit. One of these should do the trick.
Do you have any high-performing workout staples that you love? Share them in the comments!
We hope you love these products as much as we do! SparkPeople may collect a small percentage of
revenue
from the links on this page.