SparkPeople Blog Most Recent Post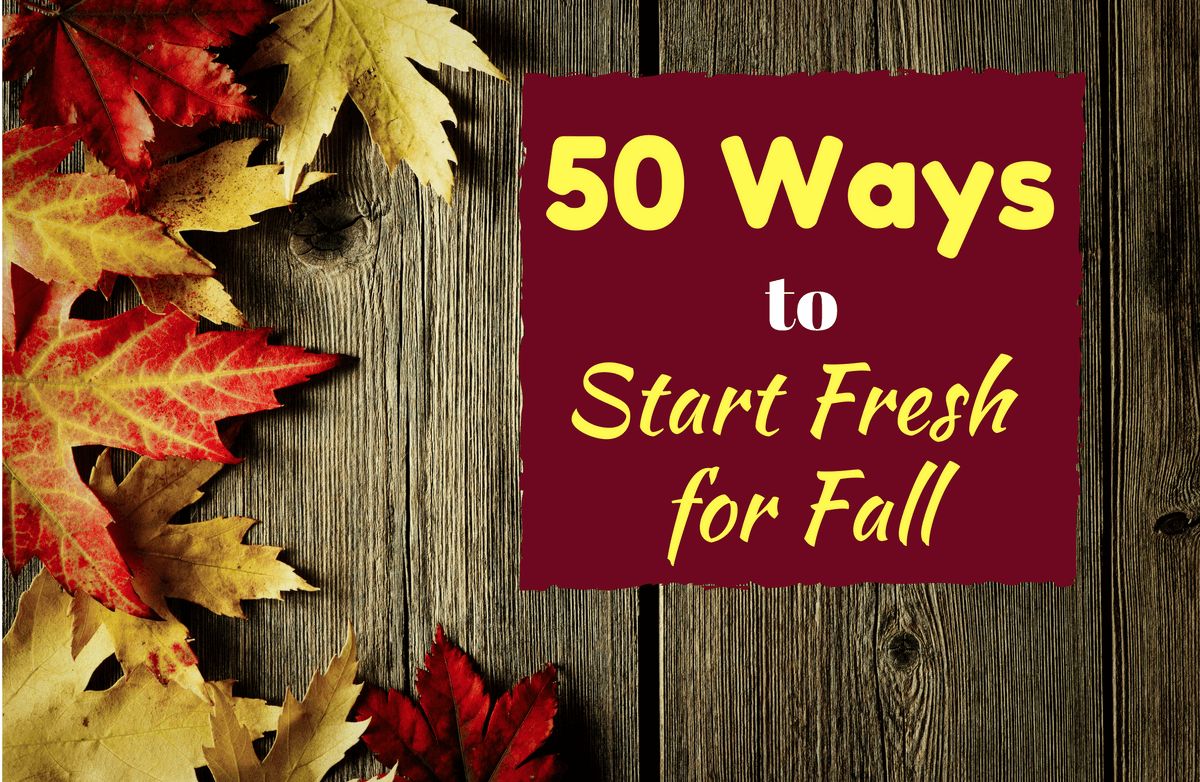 December 31
st
might have a monopoly on noisemakers and "Auld Lang Syne," but for parents and students, September marks the season of fresh starts. There's something about the flurry of back-to-school preparations and return to routine that feels like a clean slate, even for those of us who aren't boarding the school bus. In many ways, fall is an even better time to embark on a health and fitness journey—the crisp, cool weather is perfect for exercise, and the upcoming winter holidays serve as the perfect incentive.
Read More ›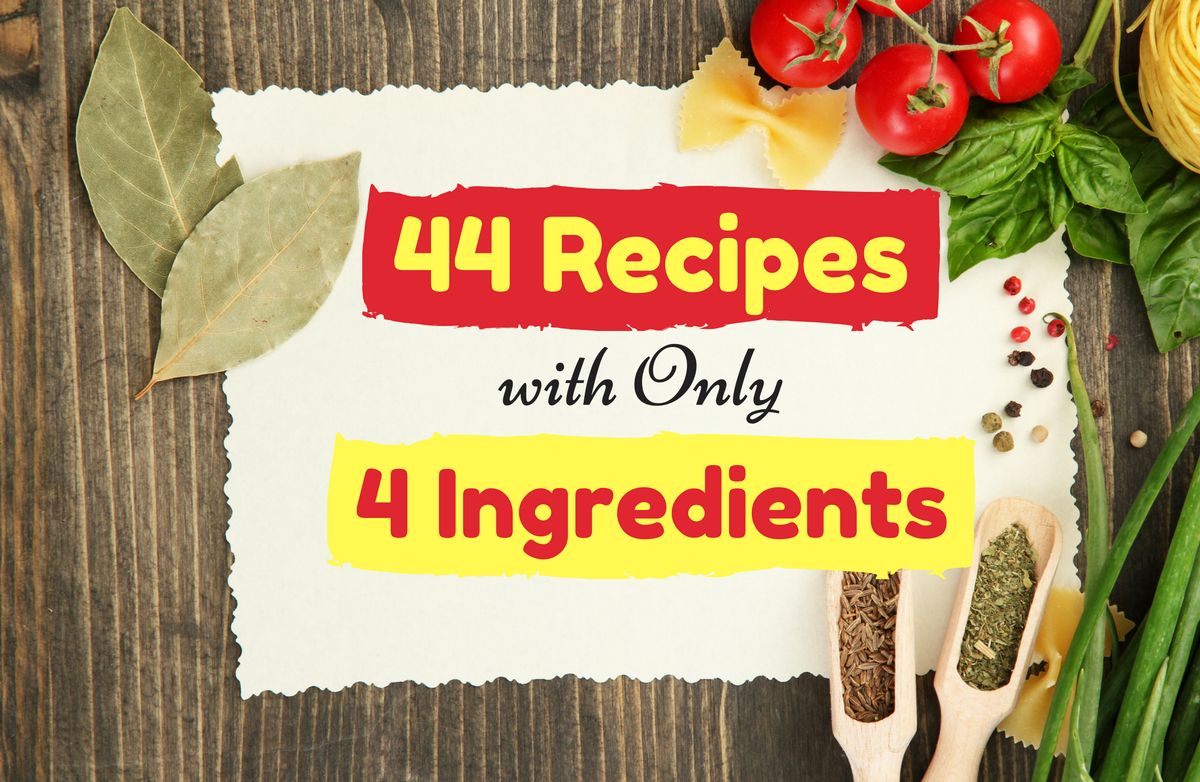 You mean well. You bookmark yummy recipes with the best of intentions, but when it comes time to shop for ingredients, the list just looks so—long. And your evenings, filled with carpools, exercise classes and rush hour, are quite the opposite. Before weeknight chaos renders the drive-thru dangerously appealing, allow us to introduce some of our favorite four-ingredient recipes. Don't let their simplicity fool you: These dishes are low on hassle, but high on flavor.
Read More ›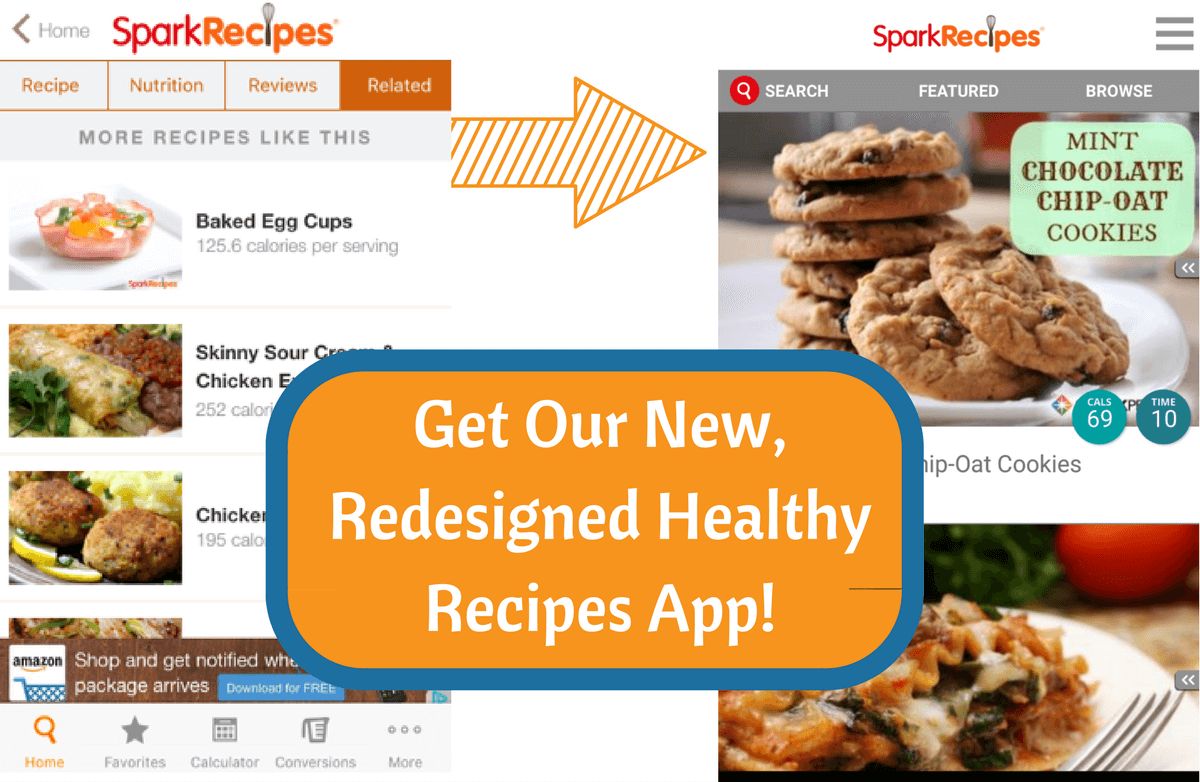 Hello to all Healthy Recipe app users!
Starting today, if you're on an Apple device, can use
our totally redesigned Healthy Recipes app
. This new design might be old hat for some of our Android users since they've had the design for about a month, but today iOS app users get it too. It's our biggest redesign to our recipe app in years. Every change we made to the app was done to make it faster, easier to use and prettier to look at--and the many of the changes came from your suggestions. It's a good day. :)
Let's talk about the changes to the newest version of our Healthy Recipes app:
The biggest change you'll notice right away is
the look and feel of the app
. Because the recipes are easier to read and nicer to look at, you can get a better idea about the recipes while browsing them. The images are bigger, and we show you the calories per serving and the time it will take to make the recipes, right there on the picture. This will save you time: If you're only looking for recipes that you can make in 10 minutes or less, you won't have to click into each recipe to see if it fits--you can just search for recipes that sound good and scan down the results until you find exactly what you want.
The second thing you'll notice is how much
faster the app is to use
. It's easier to get around the app and recipes load faster. Our team did a good deal of work on the back end of the app to speed up your experience and it shows. While you can't see these changes, you'll definitely notice them. :)
Finally, we did add something else many of you have been asking about for awhile:
a shopping list
. You can now add any recipe to your shopping list by clicking the red button at the bottom of the recipe and we'll arrange all the ingredients for you in an easy-to-use list that you can take with you to the store. You're going to love this--it's one of our office's favorite new features.
We also removed two items: Our conversion tools section and our "how-to" cooking videos. Most of our members didn't use these parts of the app, so we decided to unclutter it a bit by getting rid of them. For those of you who want to see the videos, you can find them here:
https://recipes.sparkpeople.com/videos-home.asp
We hope you love the newest version of our Healthy Recipes app as much as we do! And if you haven't downloaded the app yet,
you can find it here.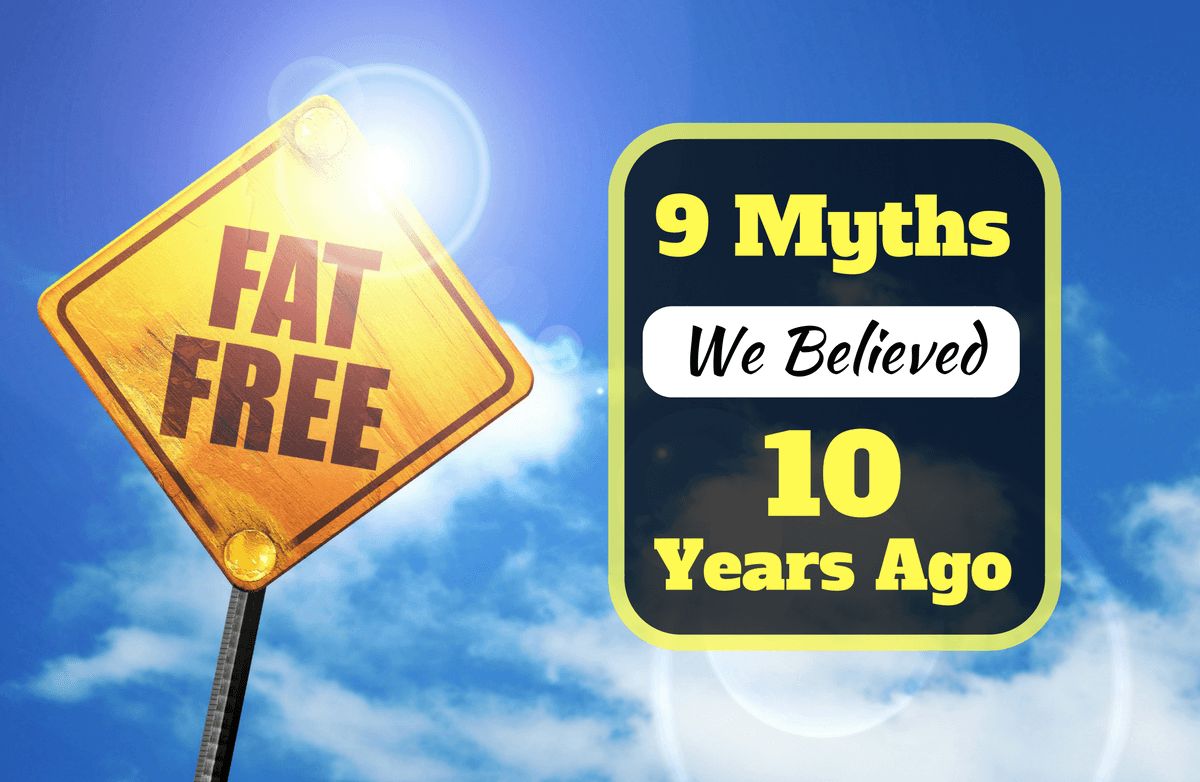 A lot can change in a decade. Just 10 years ago, we were convinced the
Ab Rocket
was the secret to six-pack abs,that tank-top-ready arms were just a
Shake Weight
away, walking a mile in
Sketchers Shape Ups
was preferred to walking in boots and that the Nintendo WII was the answer to crushing childhood obesity and making home workouts fun again.
Luckily, we've debunked plenty of myths since then, among them that butter and fat aren't all bad, fitness can be fun (Zumba, anyone?) and women have a place in the weight room. To show just how far we've all come and remember that sometimes hype should be taken with a grain of salt, let's take a trip down misconception lane to revisit some of the fallacies that were once widespread beliefs.
Read More ›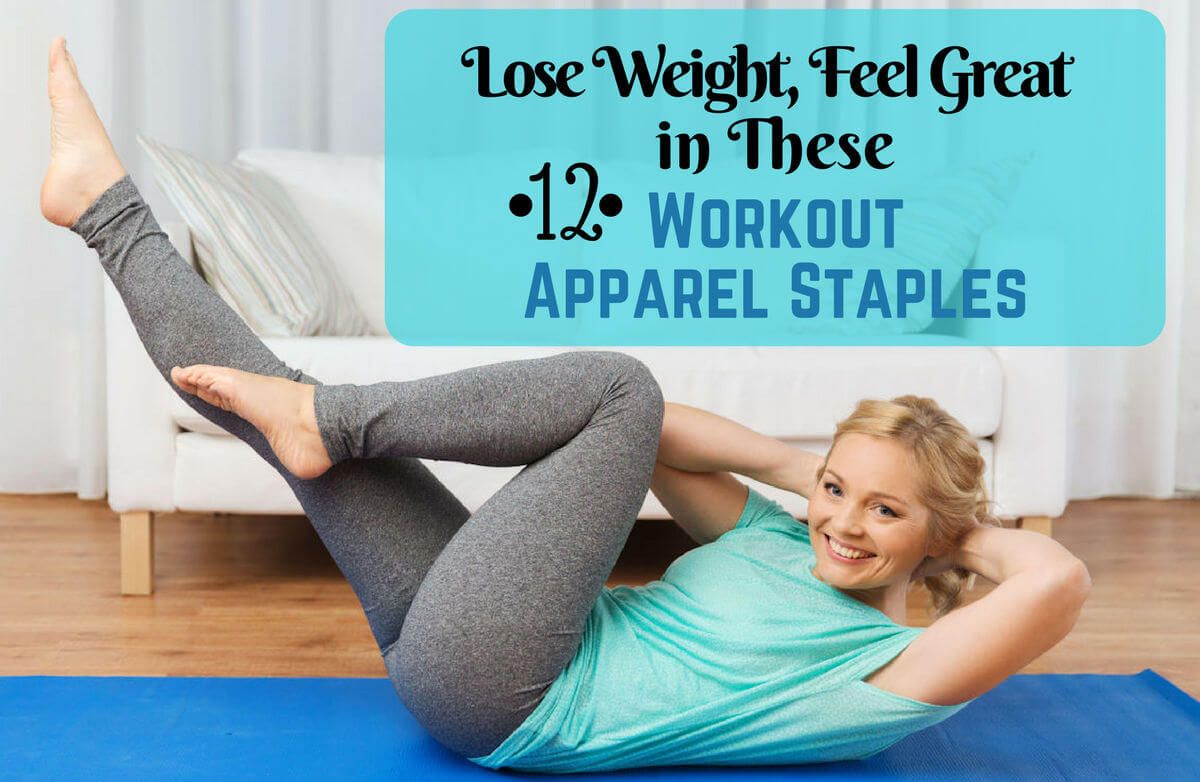 Losing weight is hard work, but if you've witnessed any success in your own weight loss efforts, you know that the work is worth it. As you begin to lose weight, you'll find that your whole attitude about yourself is rosier, sunnier and more positive. But, as you reach to turn off the 5 a.m. alarm, are you still reaching for your old workout clothes? The unflattering ones that hang off your body, slouch in all the wrong places and look like they belong to someone else? If so, it's time for a change.
Read More ›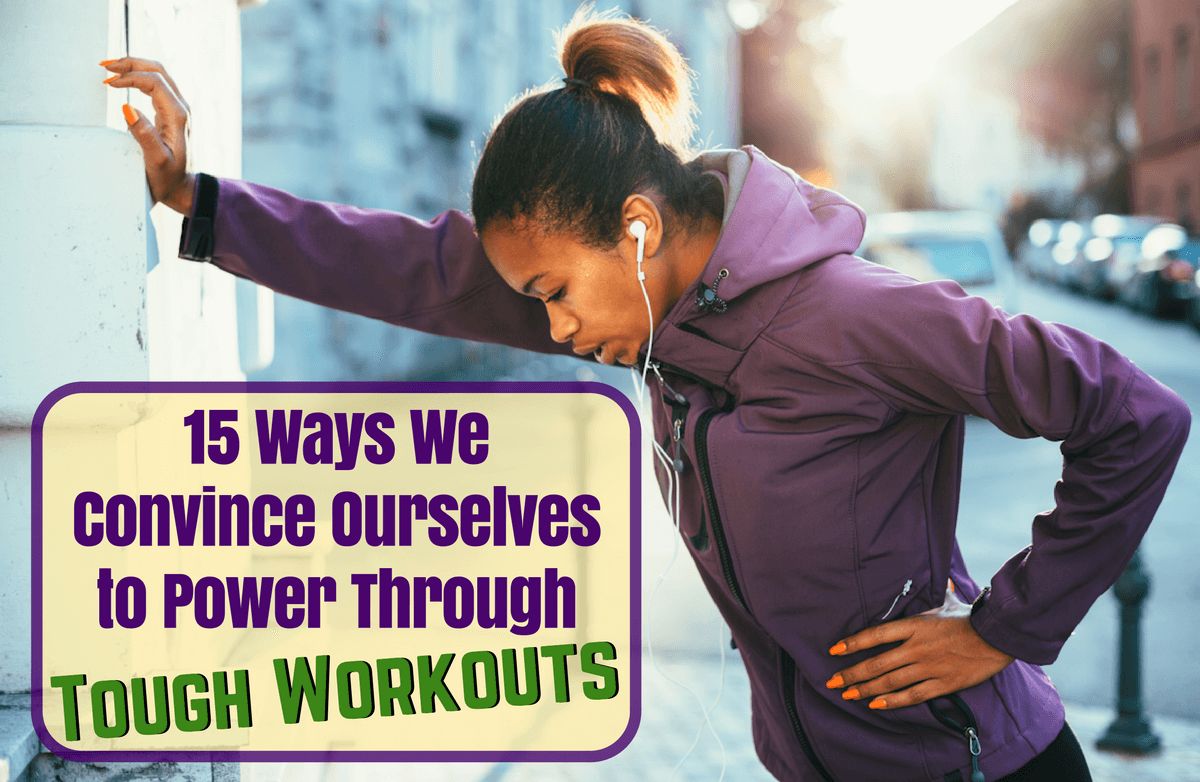 On day two of my hike to Machu Picchu, I was beat. My lungs felt like they were going to explode, my quads had quit and the calves were violently cursing me. As my body traded insults about which part was in the most pain, my brain kicked in. "Hey guys, let's all just relax, I've got some
Queen queued up
," she said. "All together now: Tonight I'm gonna have myself a real good time. I feel ali-hi-hi-hive and the world, it's turning inside out! I'm floating around in ecstasy. So don't stop me now. Don't stop me, 'cause I'm having a good time, having a good time!"
Freddie and friends carried me all the way through the tears that tough day two and on to the
Sun Gate
two days later. When that quitting part of the brain starts raising its voice, it's staring myself in the mirror and repeating that classic Marine saying,
"Pain is weakness leaving the body,"
or mouthing the words to
"Work This Body"
that keeps me going. Angry breakup song lyrics work well, or sometimes it's literally visualizing looking like a rock star in that dress I bought last month. Whether it's a breathing technique, mantra, your group fitness instructor shouting a one-sentence inspiration or song that keeps you going, having the ability to power through that moment of wanting to quit is key in any kind of training.
Read More ›